PENGEMBANGAN BAHAN AJAR MATA KULIAH ALJABAR LINEAR DENGAN MENGGUNAKAN MAPLE PROGRAM STUDI PENDIDIKAN MATEMATIKA UNIVERSITAS PAHLAWAN TUANKU TAMBUSAI
Article Sidebar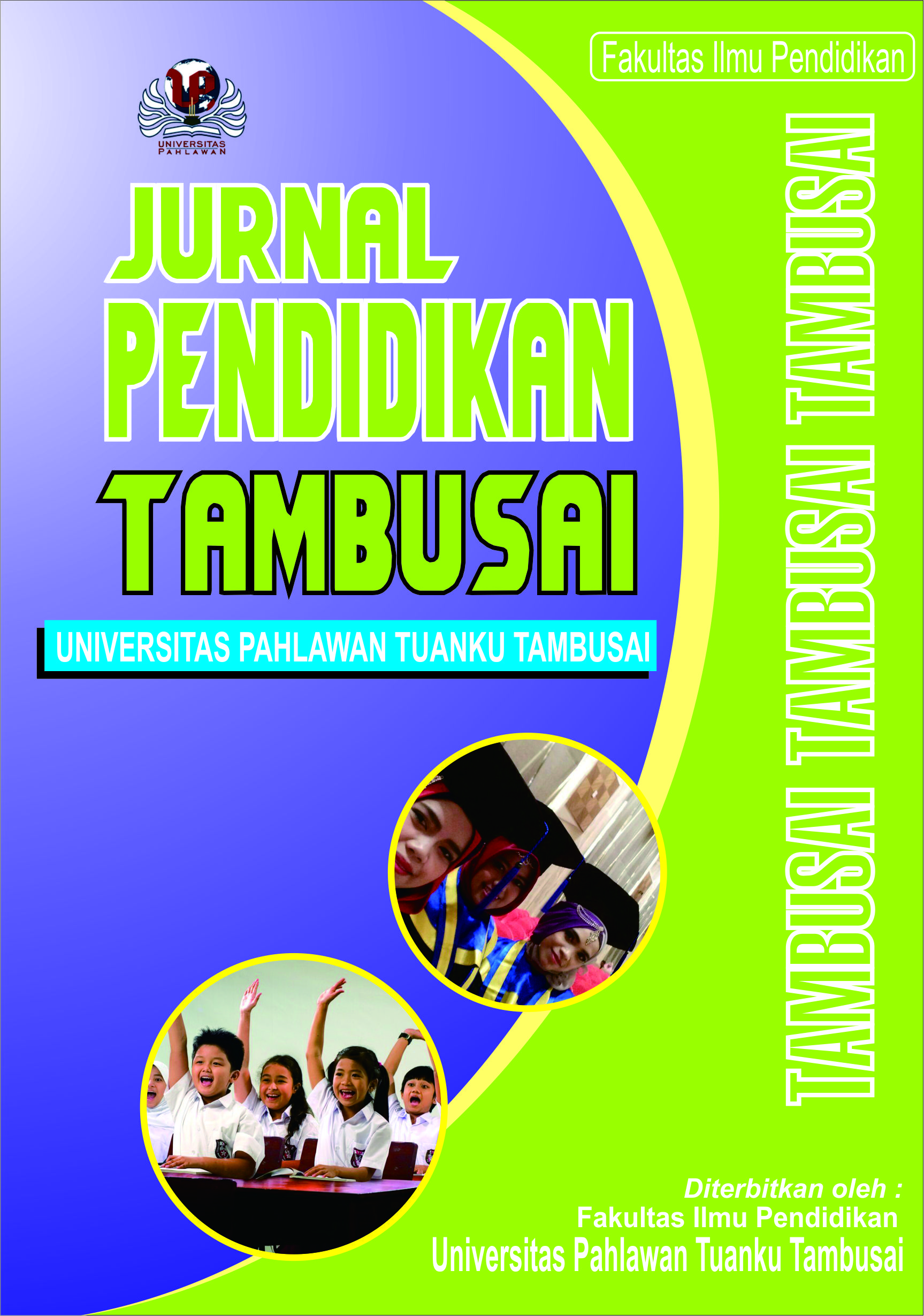 Published: Sep 3, 2018
Section:
Articles
Keywords:
Bahan Ajar Mata Kuliah Aljabar Linear, Program Maple, Penelitian Pengembangan

Article Matrics :
Abstract views
84
times
Total Downloaded
146
times
This article can be traced in:
GOOGLE SCHOLAR
PORTAL GARUDA
BASE
INDONESIA ONESEARCH
MORAREF
Main Article Content
Zulhendri Zulhendri
Prodi Pendidikan Matematika Universitas Pahlawan Tuanku Tambusai
Adityawarman Hidayat
Prodi Pendidikan Matematika Universitas Pahlawan Tuanku Tambusai
Abstract
Tujuan penelitian ini adalah untuk menghasilkan buku ajar mata kuliah Aljabar Linear dengan menggunakan Maple.  Subyek penelitian ini adalah mahasiswa semester 6 yang berjumlah 12 orang. Metode yang digunakan adalah penelitian pengembangan ADDIE yang terdiri dari 5 tahap yaitu: (1) analisis, (2) perancangan, (3) pengembangan, (4) implementasi dan (5) implementasi. Produk penelitian ini adalah bahan ajar mata kuliah Aljabar Linear. Prototipe produk divalidasi oleh ahli desain dan ahli media, kemudian dilakukan uji perorangan dan uji kelompok.  Data dikumpulkan dengan menggunakan kuesioner dan pedoman wawancara.  Dari hasil kuesioner dan wawancara diketahui bahwa buku ajar yang dikembangkan layak diterapkan kepada mahasiswa
Downloads
Download data is not yet available.
Article Details
How to Cite
Zulhendri, Z., & Hidayat, A. (2018). PENGEMBANGAN BAHAN AJAR MATA KULIAH ALJABAR LINEAR DENGAN MENGGUNAKAN MAPLE PROGRAM STUDI PENDIDIKAN MATEMATIKA UNIVERSITAS PAHLAWAN TUANKU TAMBUSAI. Jurnal Pendidikan Tambusai, 2(3), 1187-1199. https://doi.org/10.31004/jptam.v2i5.103
Authors who publish with this journal agree to the following terms:
Authors retain copyright and grant the journal right of first publication with the work simultaneously licensed under a Creative Commons Attribution License that allows others to share the work with an acknowledgement of the work's authorship and initial publication in this journal.
Authors are able to enter into separate, additional contractual arrangements for the non-exclusive distribution of the journal's published version of the work (e.g., post it to an institutional repository or publish it in a book), with an acknowledgement of its initial publication in this journal.
Authors are permitted and encouraged to post their work online (e.g., in institutional repositories or on their website) prior to and during the submission process, as it can lead to productive exchanges, as well as earlier and greater citation of published work (See The Effect of Open Access).
References
Anton, Howard. (2000). Dasar-Dasar Aljabar Linear Edisi 7 Jilid 1. Interaksara. Batam.
Chairani, Yuni. (2011). Pembelajaran Matematika Dengan Software Geogebra Untuk Meningkatkan Kemampuan Pemahaman Konsep Siswa Dengan Model Pembelajaran Ekslorasi. Makalah UPI Bandung: Tidak diterbitkan
Margono. 2000. Metodologi Penelitian Pendidikan. Jakarta: Rineka Cipta
Purnomo, Djoko. (2011). Pengembangan Bahan Ajar Matematika Sebagai Sarana Pengembangan Kreativitas Berpikir. Makalah Jurusan Pendidikan Matematika FPMIPA IKIP PGRI Semarang
Sudijono, Anas. 2006. Pengantar Evaluasi Pendidikan. Jakarta: Raja Grafindo
Sujana, Nana. 2008. Penilian Hasil Proses Belajar Mengajar. Bandung:Remaja Rosda karya
Tarigan, H. 1986. Telaah Buku Teks Bahasa Indonesia. Bandung: Angkasa
Most read articles by the same author(s)