PENINGKATAN MOTIVASI BELAJAR PKN MELALUI PENGGUNAAN MEDIA VISUAL (PENELITIAN TINDAKAN KELAS PADA SISWA KELAS IV SDN 008 KAMPUNG BESAR KOTA KECAMATAN RENGAT KABUPATEN INDRAGIRI HULU TAHUN PELAJARAN 2016/2017)
Article Sidebar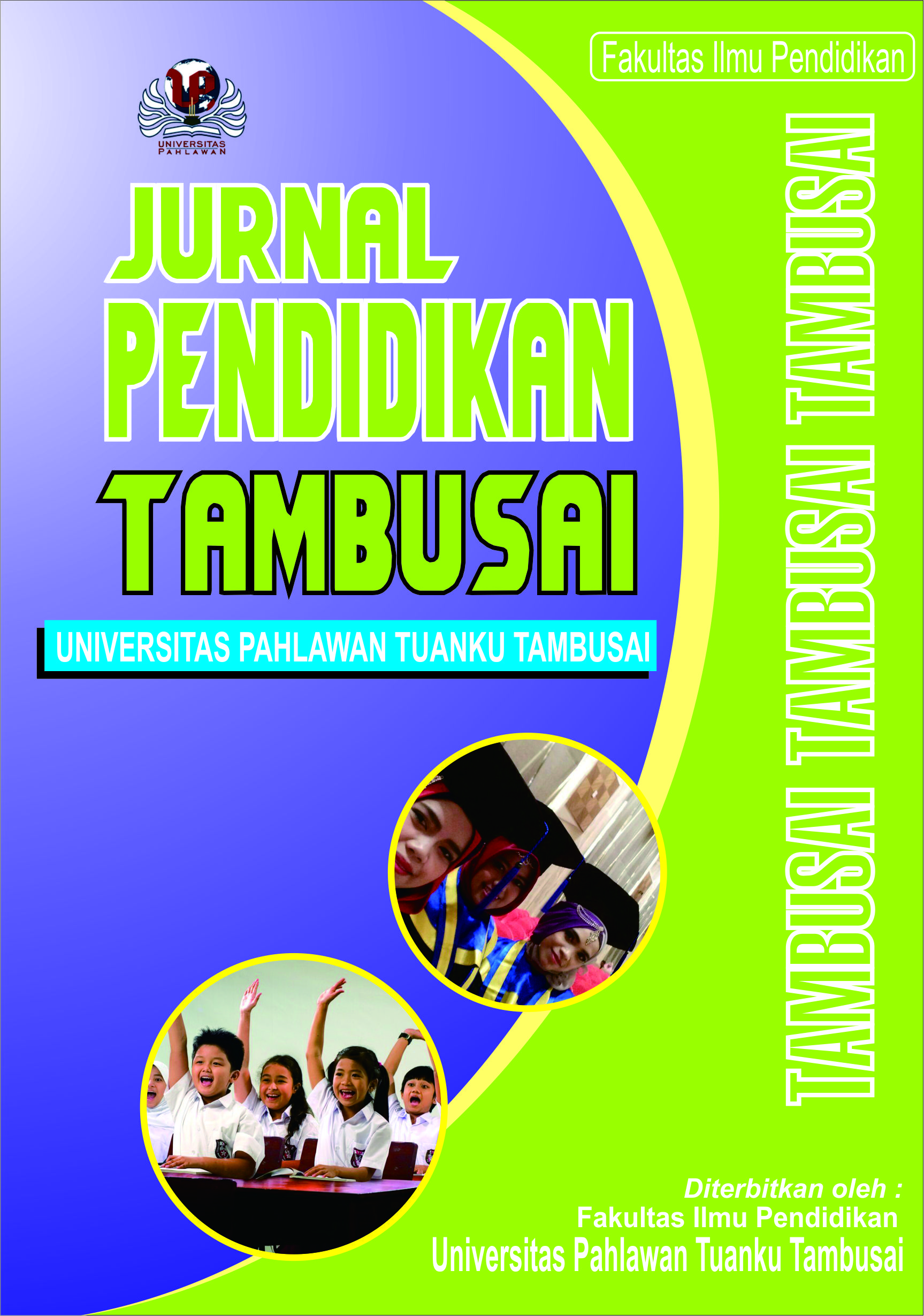 Published: Sep 3, 2018
Section:
Articles
Keywords:
Motivasi Belajar, Media Visual, PKn

Article Matrics :
Abstract views
72
times
Total Downloaded
439
times
This article can be traced in:
GOOGLE SCHOLAR
PORTAL GARUDA
BASE
INDONESIA ONESEARCH
MORAREF
Main Article Content
Efi Susanti
Guru Sekolah Dasar (SD) Negeri 008 Kampung Besar Kota, Rengat, Indragiri Hulu, Riau, Indonesia
Abstract
Rendahnya motivasi belajar siswa kelas IV SDN 008 Kampung Besar Kota Kecamatan Rengat pada materi pelajaran PKn merupakan masalah yang harus diatasi oleh guru. Dari 24 siswa hanya 5 (20,8%) orang yang memiliki motivasi belajar yang tinggi. Sementara 19 (79,2%) orang motivasi belajarnya masih rendah. Tujuan penelitian ini untuk meningkatkan motivasi belajar PKn Siswa Kelas IV SDN 008 Kampung Besar Kota Kecamatan Rengat melalui penggunaan media visual. Penelitian dilaksanakan sebanyak 2 siklus, tiap siklus terdiri dari tahapan perencanaan, tindakan, pengamatan, dan refleksi. Hasil penelitian ini menunjukkan terdapat peningkatan motivasi belajar PKn di Kelas IV SDN 008 Kampung Besar Kota melalui penggunaan media visual. Pada data awal 5 (20,8%) orang siswa yang motivasi belajarnya tinggi, kemudian setelah dilakukan tindakan pada siklus I meningkat sebanyak 15 (62,5%) orang siswa. Pada Siklus II terjadi pengingkatan motivasi belajar sebanyak 22 (91,7%) orang siswa. Penggunaan media vidual juga dapat meningkatkan ketutasan belajar siswa. Dari data awal siswa yang tuntas hanya 25%, namun pada siklus I meningkat menjadi 66,7% dan pada siklus II persentase siswa mencapai 95,8%.
Downloads
Download data is not yet available.
Article Details
How to Cite
Susanti, E. (2018). PENINGKATAN MOTIVASI BELAJAR PKN MELALUI PENGGUNAAN MEDIA VISUAL (PENELITIAN TINDAKAN KELAS PADA SISWA KELAS IV SDN 008 KAMPUNG BESAR KOTA KECAMATAN RENGAT KABUPATEN INDRAGIRI HULU TAHUN PELAJARAN 2016/2017). Jurnal Pendidikan Tambusai, 2(3), 1254-1270. https://doi.org/10.31004/jptam.v2i5.115
Authors who publish with this journal agree to the following terms:
Authors retain copyright and grant the journal right of first publication with the work simultaneously licensed under a Creative Commons Attribution License that allows others to share the work with an acknowledgement of the work's authorship and initial publication in this journal.
Authors are able to enter into separate, additional contractual arrangements for the non-exclusive distribution of the journal's published version of the work (e.g., post it to an institutional repository or publish it in a book), with an acknowledgement of its initial publication in this journal.
Authors are permitted and encouraged to post their work online (e.g., in institutional repositories or on their website) prior to and during the submission process, as it can lead to productive exchanges, as well as earlier and greater citation of published work (See The Effect of Open Access).
References
Asep Herry Hernawan. 2008. Pengembangan Kurikulum dan Pembelajaran, Jakarta: Universitas Terbuka
B. Uno Hamzah dan Lamatenggo, Nina, 2011. Teknologi Komunikasi dan Informasi Pembelajaran, Jakarta: Bumi Aksara
Djamarah, Syaiful Bahri dan Zain, Aswan, 2010. Strategi Belajar Mengajar, Jakarta: Rineke Cipta
Nasution, S, 2004, Didaktik Asas-Asas Mengajar, Jakarta: Bumi Aksara
Rusman, 2010. Model – Model Pembelajaran, Jakarta: PT. Raja Grafindo.
Rusman. 2012. Belajar dan Pembelajaran Berbasis Komputer. Alpabeta. Bandung
Rohani HM, Ahmad, 2004. Pengelolaan Pengajaran, Jakarta: Rineke Cipta
Sardiman.AM., (2006), Interaksi dan Motivasi Belajar Mengajar, Jakarta: P.T. Raja Grafindo Persad
Suharsimi, Arikunto, dkk. 2010. Penelitian Tindakan Kelas. Bumi Aksara. Jakarta
Sukiman, 2012. Pengembangan Media Pembelajaran, Yogyakarta: Pustaka Insan Madani
Sutikno, M. Sobry, 2008. Belajar Dan Pembelajaran; Upaya Kreatif Dalam Mewujudkan Pembelajaran Yang Berhasil, Bandung: Prospect
Syahrilfuddin, dkk. 2011. Penelitian Tindakan Kelas. Cendikia Insani. Pekanbaru