MENINGKATKAN HASIL BELAJAR BIOLOGI PADA MATERI SISTEM REPRODUKSI PADA MANUSIA BERJAMAAH MELALUI MODEL PEMBELAJARAN KOOPERATIF TIPE JIGSAW
Article Sidebar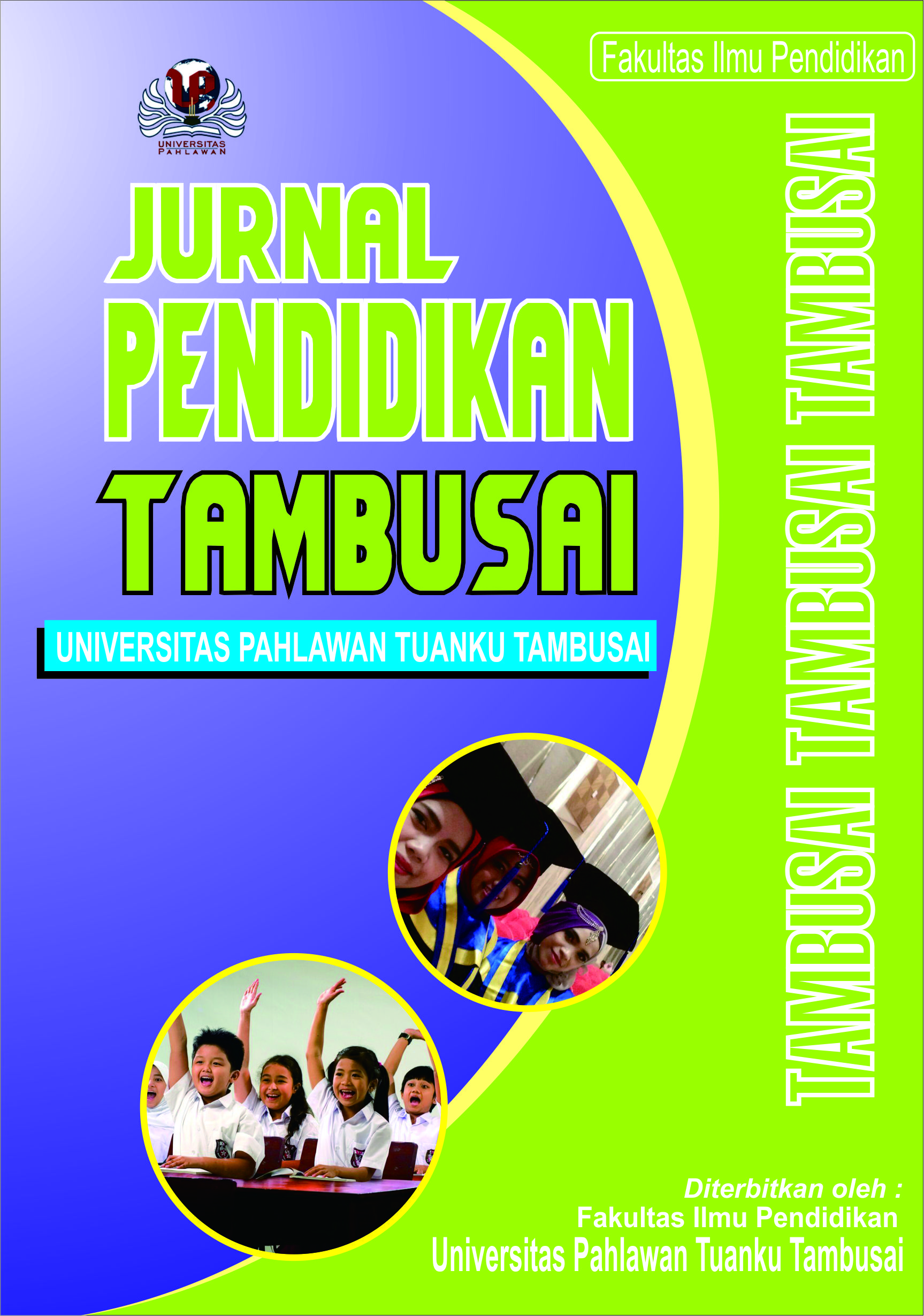 Published: Sep 3, 2018
Section:
Articles
Keywords:
Hasil Belajar, Sistem Reproduksi Manusia, Model Pembelajaran Kooperatif Tipe Jigsaw

Article Matrics :
Abstract views
135
times
Total Downloaded
163
times
This article can be traced in:
GOOGLE SCHOLAR
PORTAL GARUDA
BASE
INDONESIA ONESEARCH
MORAREF
Main Article Content
Purwati Purwati
Guru Ilmu Pengetahuan Alam Sekolah Menengah Pertama (SMP) Negeri 3 Pasir Penyu, Kabupaten Indragiri Hulu, Riau
Abstract
Salah satu faktor penentu keberhasilan proses belajar mengajar di sekolah adalah kemampuan guru mengelola pembelajaran di kelas. Pengelolaan pembelajaran yang dimaksud adalah pengelolaan pembelajaran yang melibatkan guru dan siswa sebagai bagian dari proses pembelajaran tersebut. Artinya pembelajaran tidak harus selalu berpusat pada guru, tetapi juga melibatkan siswa sebagai objek yang paling berperan di dalamnya. Bila pembelajaran direncanakan dan dikelola dengan baik akan menciptakan proses belajar yang efektif bagi siswa dan guru. Guru yang mengorganisasikan kelasnya dengan baik, yang memungkinkan berlangsungnya pembelajaran yang berstruktur, menghasilkan rasio keterlibatan siswa yang lebih tinggi, dan hasil belajar yang lebih tinggi dari pada guru yang menggunakan pendekatan kurang formal dan kurang terstruktur. Perencanaan dan pengelolaan yang baik oleh guru dapat membantu guru untuk lebih meprestasi siswa mengikuti pelajaran yang disajikan. Dengan terprestasinya siswa terhadap pembelajaran, berarti guru dapat lebih mengarahkan aktivitas siswa dalam pembelajaran. Perencanaan dan pengelolaan ini pun nantinya dapat menghasilkan hasil belajar yang lebih baik pula. Salah satu perencanaan dan pengelolaan yang dimaksud adalah pembelajaran yang di desain dengan menggunakan metode belajar yang bervariasi. Salah satunya adalah dengan penggunaan metode Jigsaw. Setelah kegiatan diskusi berlangsung, sebagian siswa mempresentasikan hasil diskusi ke depan kelas dan guru memepersilakan siswa lain untuk mengomentarinya. Kegiatan pembelajaran berlangsung santai, menyenangkan, dan siswa merasa tidak tertekan. Guru dapat melihat antusias siswa selama KBM berlangsung. Tujuan pembelajaran tercapai dan hasilnya pun cukup baik. Desain belajar dengan menggunakan Model Pembelajaran Kooperatif Tipe Jigsaw Jigsaw ini ternyata memberikan hasil akhir pembelajaran yang cukup memuaskan. Hal ini diindikasikan dengan keterlibatan dan keaktifan siswa dalam mengikuti pembelajaran yang sebelumnya memiliki rasa kurang tertarik menjadi terprestasi untuk mengikutinya.
Kata kunci: ,,
Downloads
Download data is not yet available.
Article Details
How to Cite
Purwati, P. (2018). MENINGKATKAN HASIL BELAJAR BIOLOGI PADA MATERI SISTEM REPRODUKSI PADA MANUSIA BERJAMAAH MELALUI MODEL PEMBELAJARAN KOOPERATIF TIPE JIGSAW. Jurnal Pendidikan Tambusai, 2(3), 1318-1333. https://doi.org/10.31004/jptam.v2i5.119
Authors who publish with this journal agree to the following terms:
Authors retain copyright and grant the journal right of first publication with the work simultaneously licensed under a Creative Commons Attribution License that allows others to share the work with an acknowledgement of the work's authorship and initial publication in this journal.
Authors are able to enter into separate, additional contractual arrangements for the non-exclusive distribution of the journal's published version of the work (e.g., post it to an institutional repository or publish it in a book), with an acknowledgement of its initial publication in this journal.
Authors are permitted and encouraged to post their work online (e.g., in institutional repositories or on their website) prior to and during the submission process, as it can lead to productive exchanges, as well as earlier and greater citation of published work (See The Effect of Open Access).
References
Zaini, Hisyam dkk. Strategi Pembelajaran Aktif. Yogyakarta: Pustaka Insan Madani, 2006
Budiyono,Budi Usodo &Yemi Kuswardi.2012.Model,Media dan Evaluasi Pembelajaran Biologi.Surakarta:UNS
Pembelajaran Kooperatif Tipe JIGSAW. 2011. http://www.sarjanaku.com ( 24 September 2012 )
Paul M La Bounty dkk. 2011. International Society of Sports Nutrition position stand: meal frequency.springer.com (20 September 2012)
Irma Pujiati. 2008.Peningkatan Prestasi dan Ketuntasan Belajar Biologi Melalui Pembelajaran KooperatifTipe JIGSAW. Jurnal Ilmiah Kependidikan, Vol. I, No. 1
Mega Irhamna. 2009. Cooperative Learning dengan Model JIGSAW pada Pembelajaran Biologi Kelas IX.3I SMP Negeri 2 Delitu. Jurnal Penelitian Kependidikan, Tahun 19,Nomor 2, Oktober 2009
Nanik Pudjowati. 2009. Implementasi Model JIGSAW (Student Teams Achievement Divisions )SebagaiUpayaPeningkatanApresiasi HAM PadaPeserta DidikKelas IX.3 SMP 1. JurnalLemlit, Volume 3, Nomer 2, Desember 2009
Rosdakarya. Daryanto. 2010. Media Pembelajaran. Yogyakarta: Gava Media.
Hamzah. 2011. Teori Motivasi dan Pengukurannya: Analisis di Bidang Pendidikan. Jakarta: Bumi Aksara.
John W, Santrock. 2009. Psikologi Pendidikan. Jakarta: Salemba
Kanwa Publisher. Muhadi. 2011. Penelitian Tindakan Kelas. Yogyakarta: Shira Media.
Muslich, Masnur. 2009. Melaksanakan PTK itu Mudah (Classroom Astion Research) Pedoman Praktis bagi Guru Profesional. Jakarta: Bumi Aksara