PENERAPAN STRATEGI PEMBELAJARAN AKTIF JEOPARDY REVIEW UNTUK MENINGKATKAN AKTIVITAS DAN HASIL BELAJAR KIMIA PESERTA DIDIK PADA POKOK BAHASAN KOLOID DI KELAS XI MIA 6 MAN 2 PEKANBARU SEMESTER GENAP TAHUN PELAJARAN 2017/2018
Article Sidebar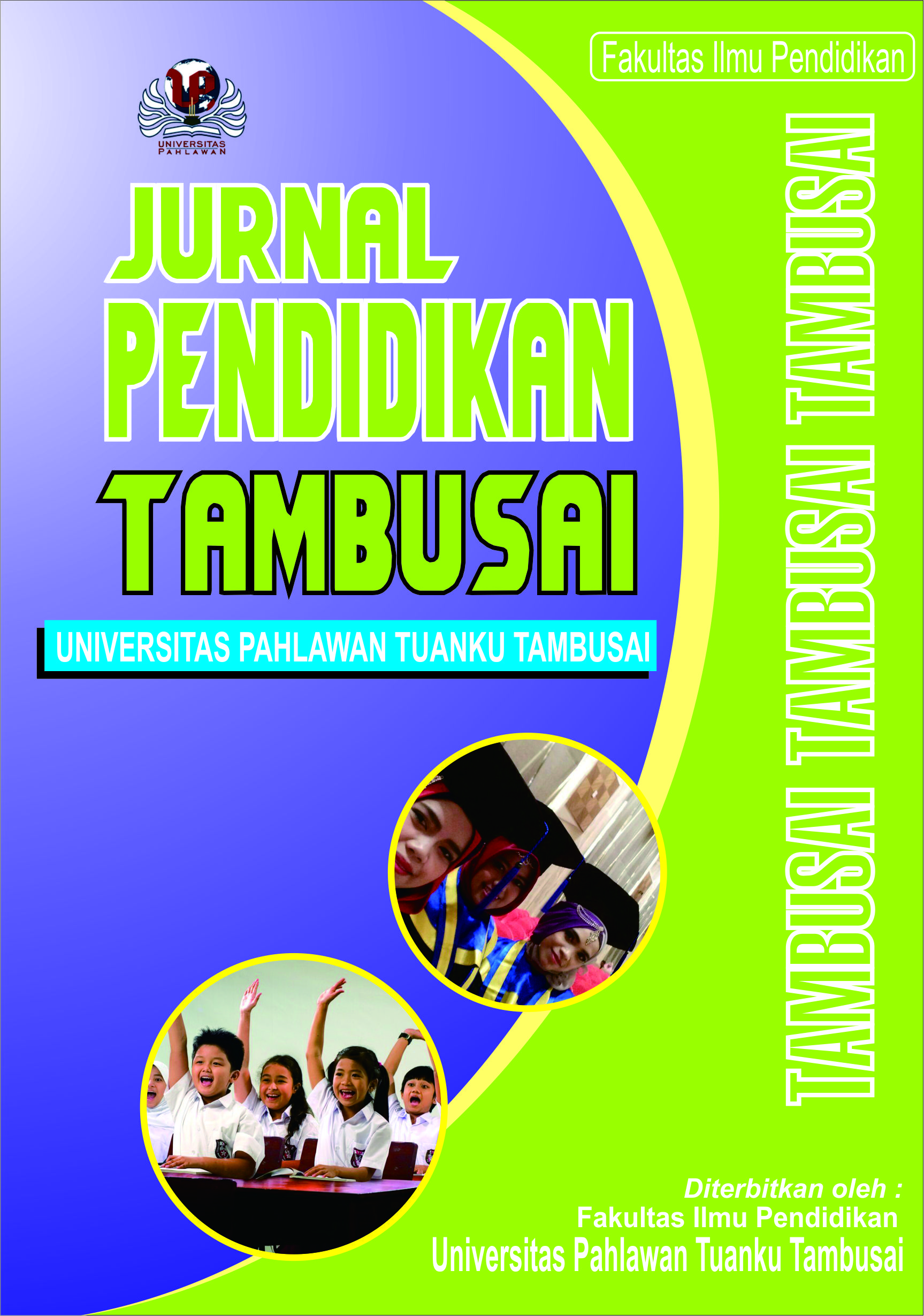 Published: Nov 23, 2018
Section:
Articles
Keywords:
Pembelajaran Aktif Jeopardy Review, Hasil Belajar

Article Matrics :
Abstract views
105
times
Total Downloaded
261
times
This article can be traced in:
GOOGLE SCHOLAR
PORTAL GARUDA
BASE
INDONESIA ONESEARCH
MORAREF
Main Article Content
Irdaningsih Irdaningsih
Guru MAN 2 Pekanbaru, Kodya Pekanbaru Riau, Indonesia
Abstract
Strategi pembelajaran aktif Jeopardy Review merupakan suatu strategi peninjauan kembali dengan permainan Jeopardy. Tujuan penelitian untuk meningkatkan aktifitas dan hasil belajar peserta didik melalui pembelajaran aktif Jeopardy Review. Jenis penelitian tindakan kelas (Classroom Action Research), dilaksanakan dengan kolaborasi peneliti, guru dan keaktifan siswa. Subjek penelitian peserta didik kelas XI MIA 6 di Madrasah Aliyah Negeri 2 Pekanbaru tahun pelajaran 2017/2018 yang berjumlah 31 orang. Penelitian dilaksanakan dalam 2 siklus. Setiap siklus terdiri dari empat tahap yaitu perencanaan, pelaksanaan, pengamatan, dan refleksi. Metode penelitian menggunakan metode deskriptif dengan teknik pengumpulan data observasi dan tes. Hasil penelitian yang telah dilakukan diperoleh aktivitas belajar peserta didik siklus I sebesar 57,65% dan meningkat pada siklus II menjadi 70,81%. Persentase ketuntasan hasil belajar peserta didik meningkat dari 61,29% pada siklus I menjadi 83,87% pada siklus II. Kesimpulan dari penelitian hipotesis dapat diterima. Kepada guru kimia disarankan agar memilih strategi mengajar yang tepat dalam mengatasi permasalahan dikelasnya, sesuai dengan materi pelajaran dan situasi peserta didik dalam kelas serta melakukan pembelajaran yang bervariasi dan menyenangkan pada materi yang bersifat hafalan agar peserta didik mudah dalam mengigat materi tersebut
Downloads
Download data is not yet available.
Article Details
How to Cite
Irdaningsih, I. (2018). PENERAPAN STRATEGI PEMBELAJARAN AKTIF JEOPARDY REVIEW UNTUK MENINGKATKAN AKTIVITAS DAN HASIL BELAJAR KIMIA PESERTA DIDIK PADA POKOK BAHASAN KOLOID DI KELAS XI MIA 6 MAN 2 PEKANBARU SEMESTER GENAP TAHUN PELAJARAN 2017/2018. Jurnal Pendidikan Tambusai, 2(3), 1505-1522. Retrieved from https://jptam.org/index.php/jptam/article/view/131
This work is licensed under a Creative Commons Attribution-ShareAlike 4.0 International License.
Authors who publish with this journal agree to the following terms:
Authors retain copyright and grant the journal right of first publication with the work simultaneously licensed under a Creative Commons Attribution License that allows others to share the work with an acknowledgement of the work's authorship and initial publication in this journal.
Authors are able to enter into separate, additional contractual arrangements for the non-exclusive distribution of the journal's published version of the work (e.g., post it to an institutional repository or publish it in a book), with an acknowledgement of its initial publication in this journal.
Authors are permitted and encouraged to post their work online (e.g., in institutional repositories or on their website) prior to and during the submission process, as it can lead to productive exchanges, as well as earlier and greater citation of published work (See The Effect of Open Access).
References
Agung Nugroho dan Irwan Nugraha. 2008. Bertualang di Dunia Kimia. Pustaka Insan Madani. Yogakarta.
Asep Jihad dan Abdul Haris. 2013. Evaluasi Pembelajaran. Multi Pressindo. Yogyakarta.
Amirono dan Daryanto. 2016. Evaluasi dan Penilaian Pembelajaran Kurikulum 2013. Gava Media. Yogyakarta
Eggen, Paul dan Kauchak, Don. 2016. Strategi dan Model Pembelajaran. Indeks. Jakarta
Hamzah B. Uno dan Nurdin Mohammad. 2012. Belajar dengan pendekatan PAIKEM. Bumi Aksara. Jakarta
Hartono, Sri Murhayati, Helmiati, Promadi, Zulhidah, Akbarizan. 2012. PAIKEM Pembelajaran Aktif Inovatif Kreatif dan Menyenangkan. Zanafa. Pekanbaru.
Hisyam Zaini, Bermawy Munthe dan Sekar Ayu A. 2008. Strategi Pembelajaran Aktif. Institut Agama Islam Negeri Sunan Kalijaga.Yogyakarta.
Houten, Van J. 2009. Jeopardy In The Inorganic Classroom Teaching Descriptive Chemistry Using a Television Game Show Format. Journal of Springer Science and Business Media : 11-17.
I Gusti Ayu Arista Widari. 2013. Penerapan Pendekatan Pembelajaran Matematika Realistik Sebagai Upaya Meningkatkan Aktivitas dan Prestasi Belajar Siswa dalam Pembelajaran Bangun Ruang Pada Siswa Kelas IVA SDN Sesetan Tahun Pelajaran 2011/2012. Jurnal Santiaji Pendidikan Vol. 3(2): 189-212.
Made Wena. 2012. Strategi Pembelajaran Inovatif Kontemporer. Bumi Aksara. Jakarta
Mabrouk Ann Patricia. 1996. An Exciting Approach to Student Learning in Analytical Chemistry: It's Jeopardy. Journal Springer Vol 1 (3): 1-8
Ridwan Abdullah Sani. 2013. Inovasi Pembelajaran. Bumi Aksara. Jakarta
Rosi Anjarwati dan Dian Anik C. 2016. Pembelajan. Jeopardy Games: Sebuah Permainan Untuk Meningkatkan Penguasaan English Grammar. Prosiding Seminar Nasional Hasil Penelitian Pendidikan dan Pembelajaran. 23-24 April 2016. STKIP PGRI Jombang. Jawa Timur.
Sardiman. 2012. Interaksi dan Motivasi Belajar Mengajar. PT. Raja Grafindo Persada. Jakarta.
Silberman, Melvin. 2014. Active Learning 101 Strategi Pembelajaran Aktif. Pustaka Insan Madani. Yogyakarta
Simkin Mark G. 2013. Playing Jeopardy in the Classroom: An Empirical Study. Journal of Information Systems Education Vol. 24(3): 203-210.
Slameto. 2013. Belajar dan Faktor-Faktor yang Mempengaruhinya. Rineka Cipta. Jakarta.
Suharsimi Arikunto. 2010. Penelitian Tindakan Kelas. Bumi Aksara. Jakarta
Suharsimi Arikunto. 2012. Dasar-Dasar Evaluasi Pendidikan. Bumi Aksara. Jakarta
Suyanto dan Asep Jihad. 2013. Menjadi Guru Profesional. Erlangga. Jakarta
Trianto. 2015. Mendesain Model Pembelajaran Inovatif, progresif, dan Kontekstual. Prenadamedia group. Jakarta.
Vinitia dan Joan. 2004. Active Learning with Jeopardy. Journal of Management Education Vol. 28(1): 104-118.
Wina Sanjaya. 2008. Pembelajaran dalam Implementasi Kurikulum Berbasis Kompetensi. Prenada Media Group. Jakarta