UPAYA MENINGKATKAN PEMAHAMAN PESERTA DIDIK DALAM PERMAINAN OLAHRAGA SEPAK BOLA DENGAN MODIFIKASI PERMAINAN KICKING BASED ON COLOUR PADA PESERTA DIDIK KELAS XII SMAN 1 KAMPAR TIMUR TAHUN PELAJARAN 2017/2018
Article Sidebar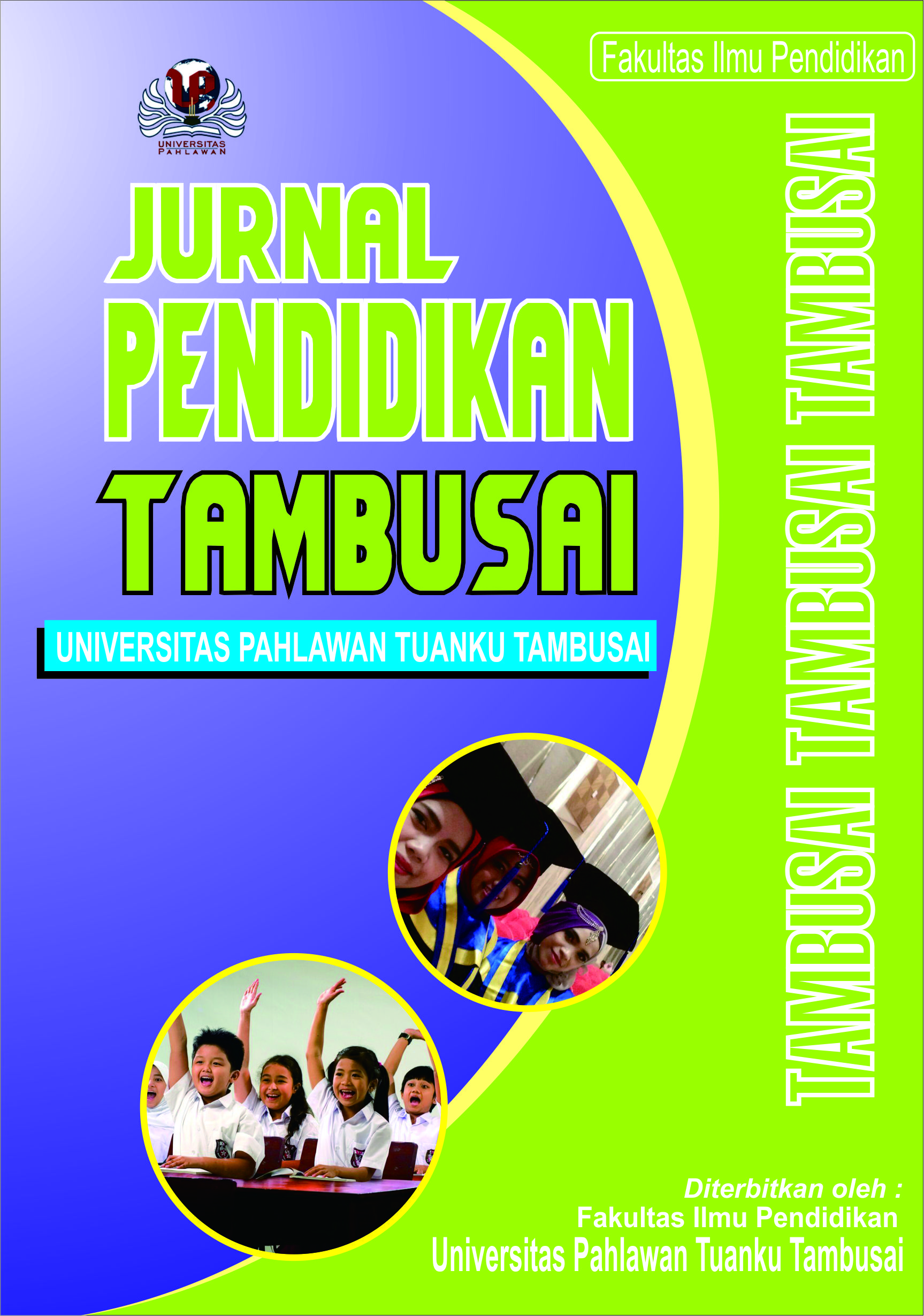 Published: Nov 23, 2018
Section:
Articles
Keywords:
Penjasorkes, Modifikasi Permainan Sepak Bola, Kicking Based on Colour

Article Matrics :
Abstract views
54
times
Total Downloaded
41
times
This article can be traced in:
GOOGLE SCHOLAR
PORTAL GARUDA
BASE
INDONESIA ONESEARCH
MORAREF
Main Article Content
Syarkawi Syarkawi
Guru SMA Negeri 1 Kampar Timur, Kampar Riau, Indonesia
Abstract
Adapun yang yang menjadi latar belakang dari penelitian tindakan kelas ini adalah rendahnya kemampuan seseorang terhadap permainan atau olahraga sepakbola bukanlah dikarenakan faktor suka atau tidak sukanya mereka terhadap permainan ini namun karena rendahnya ketertarikan mereka untuk menjadi pemain aktif dari olahraga ini. Hal ini mungkin saja disebabkan karena kurang menariknya permainan atau olahraga ini ketika mereka mempelajarinya di bangku sekolahan. Itulah mengapa penulis sebagai guru olahraga merasa berkewajiban untuk melakukan sebuah usaha perbaikan melalui penelitian tindakan kelas ini.Berdasarkan data hasil penelitian dapat diketahui bahwa hasil belajar peserta didik pada permainan olahrga sepak bola mengalami peningkatan setelah dilakukannya dua kali perbaikan (dua siklus). Simpulan dari penelitian ini adalah modifikasi permainan "kicking based on colour" dapat berpengaruh positif terhadap pemahaman peserta didik SMAN 1 Kampar Timur, serta model pembelajaran ini dapat digunakan sebagai salah satu alternative pembelajaran olahraga
Downloads
Download data is not yet available.
Article Details
How to Cite
Syarkawi, S. (2018). UPAYA MENINGKATKAN PEMAHAMAN PESERTA DIDIK DALAM PERMAINAN OLAHRAGA SEPAK BOLA DENGAN MODIFIKASI PERMAINAN KICKING BASED ON COLOUR PADA PESERTA DIDIK KELAS XII SMAN 1 KAMPAR TIMUR TAHUN PELAJARAN 2017/2018. Jurnal Pendidikan Tambusai, 2(3), 1641-1653. Retrieved from https://jptam.org/index.php/jptam/article/view/141
This work is licensed under a Creative Commons Attribution-ShareAlike 4.0 International License.
Authors who publish with this journal agree to the following terms:
Authors retain copyright and grant the journal right of first publication with the work simultaneously licensed under a Creative Commons Attribution License that allows others to share the work with an acknowledgement of the work's authorship and initial publication in this journal.
Authors are able to enter into separate, additional contractual arrangements for the non-exclusive distribution of the journal's published version of the work (e.g., post it to an institutional repository or publish it in a book), with an acknowledgement of its initial publication in this journal.
Authors are permitted and encouraged to post their work online (e.g., in institutional repositories or on their website) prior to and during the submission process, as it can lead to productive exchanges, as well as earlier and greater citation of published work (See The Effect of Open Access).
References
Arikunto, Suharsimi, dkk. 2011. Penelitian Tindakan Kelas. Jakarta: Bumi Aksara.
Saputra Hendra. 2013 Model Pembelajaran Permainan Sepak Bola Gawang Bergerak Dalam Penjasorkes Pada Siswa Kelas Vii Smp Negeri 10 Semarang Tahun 2012 / 2013. Semarang: Universitas Semarang
Emzir. 2010. Metodologi Penelitian Pendidikan: Kuantitatif dan Kualitatif. Jakarta: Rajawali Pers.
Annisa Berliana Isako 2015. Upaya meningkatkan hasil belajar siswa dalam pembelajaran sepak bola dengan pendekatan permainan shooting colour pada siswa kelas viia smp n 1 bobotsari kabupaten purbalingga tahun pelajaran 2014/2015. Semarang: Universitas Semarang
Kemmis dan Mc. Taggart. 1982. The Action Researcher Planner. Victoria: Deakin University.
Shohamy, Elana. 1985. A Practical Hand Book in Language Testing for the Second Language Teacher. Israel: Tel-Aviv University.
Yoyo, Bahagia. 2000. Prinsip-Prinsip Pengembangan dan Modifikasi Cabang Olahraga. Jakarta: Depdikbud, Dirjen Pendidikan Dasar Menengah