HUBUNGAN MOTIVASI BELAJAR DENGAN KEMAMPUAN KOMUNIKASI MATEMATIS SISWA
Article Sidebar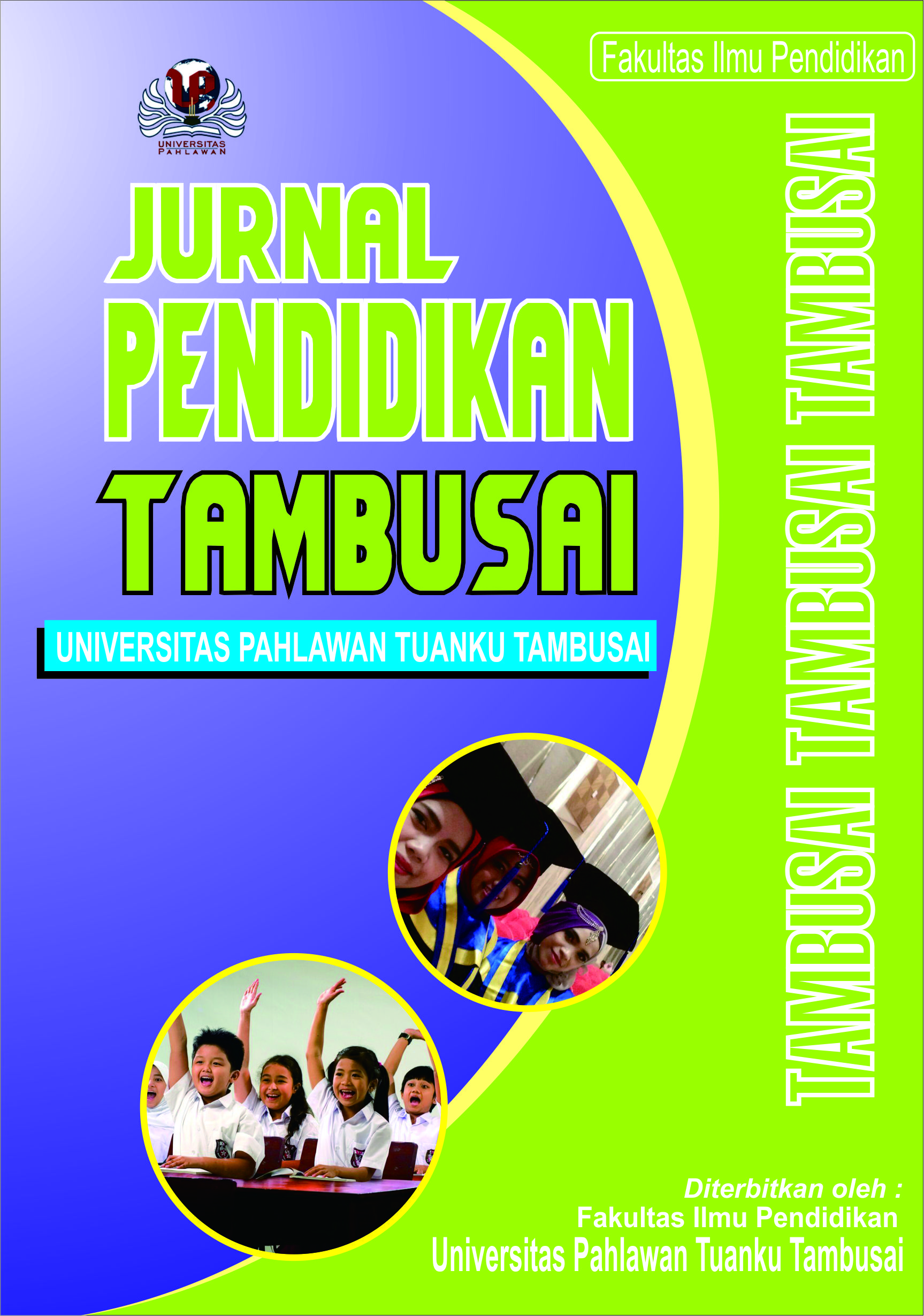 Published: Nov 23, 2018
Section:
Articles
Keywords:
Motivasi Belajar, Komunikasi Matematis

Article Matrics :
Abstract views
118
times
Total Downloaded
368
times
This article can be traced in:
GOOGLE SCHOLAR
PORTAL GARUDA
BASE
INDONESIA ONESEARCH
MORAREF
Main Article Content
Muhammad Abdi
Program Pasca Sarjana Pendidikan Matematika, Universitas Riau, Indonesia
Abstract
Penelitian inin berujuan untuk mengetahui hubungan motivasi dengan kemampuan komunikasi matematis siswa VIII SMPN 4 Tambang. Sampel dalam penelitian ini diambil secara cluster sampling yaitu sebanyak 29 siswa dari populasi siswa SMPN 4 Tambang kelas VIII G. Pengumpulan data dilakukan dengan metode kuesioner/angket tentang motivasi belajar siswa dan tes uraian untuk mengukur kemampuan komunikasi matematis siswa. Analisis data menggunakan uji prasyarat, uji normalitas dan uji liniaritas serta uji hipotesis korelasi Product Moment. Kesimpulan dari penelitian ini yaitu ada hubungan positif antara motivasi dengan kemampuan komunikasi matematis.
Downloads
Download data is not yet available.
Article Details
This work is licensed under a Creative Commons Attribution-ShareAlike 4.0 International License.
Authors who publish with this journal agree to the following terms:
Authors retain copyright and grant the journal right of first publication with the work simultaneously licensed under a Creative Commons Attribution License that allows others to share the work with an acknowledgement of the work's authorship and initial publication in this journal.
Authors are able to enter into separate, additional contractual arrangements for the non-exclusive distribution of the journal's published version of the work (e.g., post it to an institutional repository or publish it in a book), with an acknowledgement of its initial publication in this journal.
Authors are permitted and encouraged to post their work online (e.g., in institutional repositories or on their website) prior to and during the submission process, as it can lead to productive exchanges, as well as earlier and greater citation of published work (See The Effect of Open Access).
References
Abdi, Muhammad dan Hasanuddin. 2018. Pengaruh Model Pembelajaran Think Pair Share Terhadap dan Motivasi Belajar terhadap Kemampuan Komunikasi Matematis Siswa Sekolah Menengah Pertama, Journal for Research in Mathematics Learning. Jilid 1 Nomor 2
Cai, J., Lane, S., dan Jakabscsin, M.S. 1996. The Role of Open-Ended Tasks and Holistic Scoring Rubrics: Assessing Student's Mathematical Reasoning and Comunication. Dalam P.C Elliot dan M.J Kenney (Eds). Yearbook Communication in Mathematics K-12 and Beyond. Reston, VA: The National Council of Teachers of Mathematics.
Darkasyi, M. Johar, R dan Ahmad, A. 2014. Peningkatan Kemampuan Komunikasi Matematis dan Motivasi Siswa dengan Pembelajaran Pendekatan Quantum Learning pada Siswa SMP 5 Lhokseumawe, Jurnal Ditaktik Matematika, Jilid 1 Nomor 1.
Hamalik, Oemar. 2008. Proses Belajar Mengajar. Jakarta: Bumi Aksara.
Jatmiko. 2015. Hubungan Motivasi Belajar Dengan Hasil Belajar Matematika Siswa Kelas X SMK Nahdhatul Ulama Pace Nganjuk, Jurnal Math Educator Nusantara, Jilid 1 Nomor 2.
Mudjiman, Yosefin Rianita. 2007. Belajar Mandiri (Selfmotovaded Learning). Surakarta: Lembaga Pengembangan Pendidikan (LPP) & UPT Penerbitan dan Percetakan UNS (UNS Press).
Nugraheni, Fitri. Hubungan Motivasi Terhadap Hasil Belajar Mahasiswa (Studi Kasus Pada Mahasiswa Fakultas Ekonomi UMK).
Sardiman. 2012. Interaksi dan Motivasi Ngajar Mengajar. Jakarta: Rajawali Pers.
Suprijono, Agus. 2014. Cooperatif Learning. Yogyakarta: Pustaka.