ANALISIS KEMAMPUAN KONEKSI MATEMATIS DAN KEMANDIRIAN BELAJAR SISWA SMK KELAS X PADA MATERI PERSAMAAN KUADRAT
Article Sidebar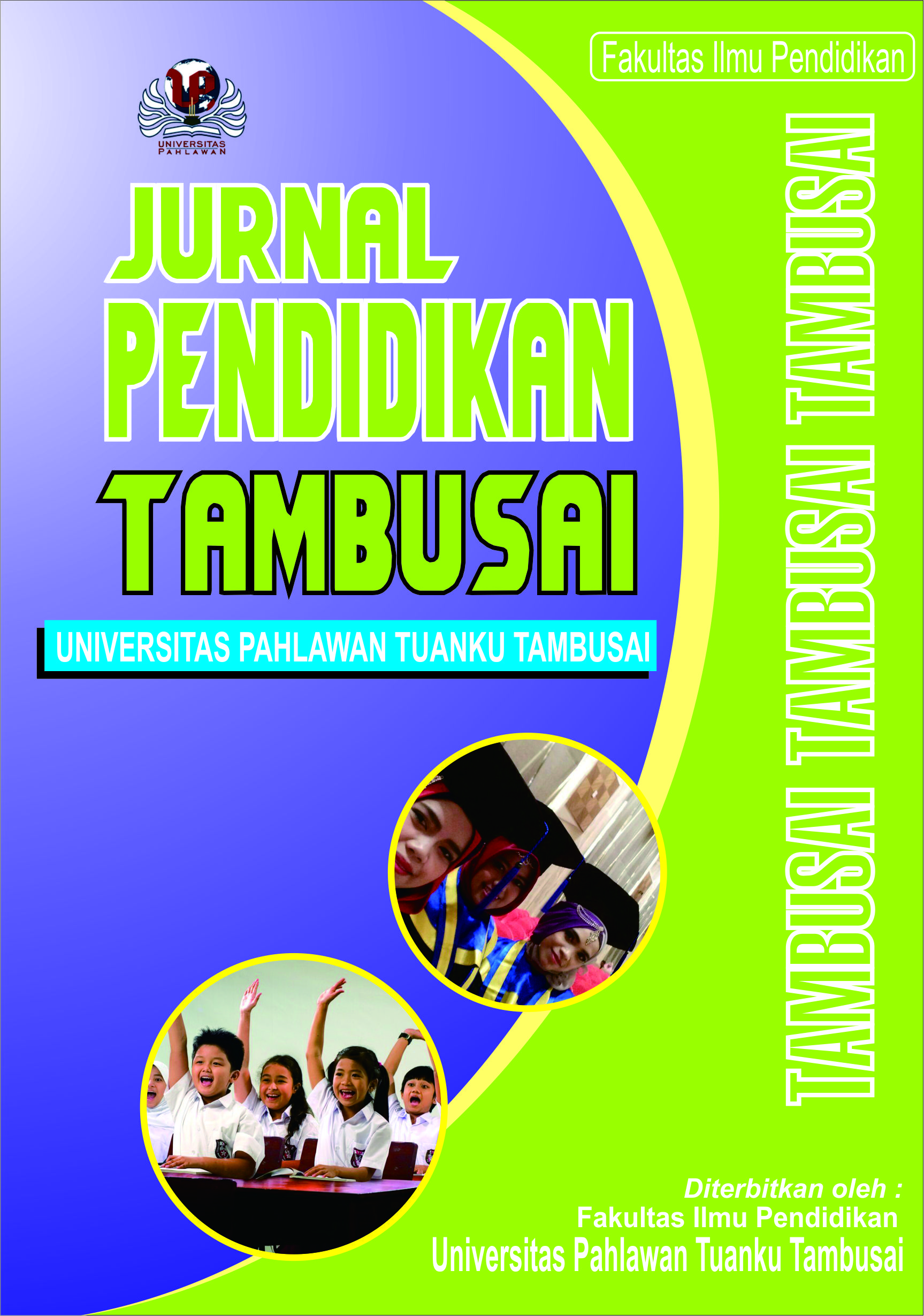 Published: Nov 23, 2018
Section:
Articles
Keywords:
Kemampuan Koneksi Matematis, Kemandirian Belajar Siswa

Article Matrics :
Abstract views
121
times
Total Downloaded
138
times
This article can be traced in:
GOOGLE SCHOLAR
PORTAL GARUDA
BASE
INDONESIA ONESEARCH
MORAREF
Main Article Content
Miranti Andiarani
Pendidikan Matematika, IKIP Siliwangi, Cimahi, Indonesia
Dede Nuryana
Pendidikan Matematika, IKIP Siliwangi, Cimahi, Indonesia
Abstract
Penelitian ini bertujuan untuk menganalisis kemampuan koneksi matematis dan kemandirian belajar siswa pada materi persamaan kuadrat siswa SMK. Metode penelitian yang digunakan adalah  kualitatif deskriptif. Peneliti berperan sebagai observer, memberikan instrumen soal tes dan memberikan angket pada siswa. Instrumen yang digunakan adalah tes uraian kemampuan koneksi matematis dan angket berupa skala kemandirian belajar sebanyak 28 pernyataan. Penelitian ini dilaksanakan pada siswa kelas X TKJ 2 di salah satu SMK di Kota Cimahi yang berjumlah 30 siswa yang terdiri dari 27 siswa laki-laki dan 3 siswa perempuan. Berdasarkan hasil dan tes uraian  dan pemberian angket diperoleh bahwa : (1) kemampuan koneksi matematis siswa cukup baik ditinjau dari rata-rata skor berada pada tingkat cukup baik, (2) secara umum faktor penyebab kesulitan belajar adalah kemampuan koneksi matematis siswa umumnya belum memahami konsep dengan baik (3) faktor yang paling berpengaruh adalah siswa tidak terbiasa menggunakan indikator koneksi matematis dengan benar, (4) tingkat kemandirian belajar siswa berada pada level yang baik, (5) terdapat hubungan antara kemampuan koneksi matematis dengan kemandirian belajar siswa ditinjau dari indikator tersebut.
Downloads
Download data is not yet available.
Article Details
How to Cite
Andiarani, M., & Nuryana, D. (2018). ANALISIS KEMAMPUAN KONEKSI MATEMATIS DAN KEMANDIRIAN BELAJAR SISWA SMK KELAS X PADA MATERI PERSAMAAN KUADRAT. Jurnal Pendidikan Tambusai, 2(3), 1785-1795. Retrieved from https://jptam.org/index.php/jptam/article/view/171
This work is licensed under a Creative Commons Attribution-ShareAlike 4.0 International License.
Authors who publish with this journal agree to the following terms:
Authors retain copyright and grant the journal right of first publication with the work simultaneously licensed under a Creative Commons Attribution License that allows others to share the work with an acknowledgement of the work's authorship and initial publication in this journal.
Authors are able to enter into separate, additional contractual arrangements for the non-exclusive distribution of the journal's published version of the work (e.g., post it to an institutional repository or publish it in a book), with an acknowledgement of its initial publication in this journal.
Authors are permitted and encouraged to post their work online (e.g., in institutional repositories or on their website) prior to and during the submission process, as it can lead to productive exchanges, as well as earlier and greater citation of published work (See The Effect of Open Access).
References
Arikunto, S. (2012). Dasar-Dasar Evaluasi Pendidikan. Jakarta: Bumi Aksara
Lilik, S., Djannah,W., dan Wagi¬min. (2013). Tingkat Penguasaan Self-Regulated Learning Skills Ditinjau Dari Segi Prestasi Belajar dan Lama Studi Pada Mahasiswa FKIP UNS. Jurnal Conselium, Vol.1 No.1, (online),(http://jurnal. fkip.uns.ac.id/index.php/counsili¬um/issue/view/84 diakses 6 Sep¬tember 2018).
Sariningsih, R.,& Purwasih, R. (2017). Pembelajaran Problem Based Learning Untuk Meningkatkan Kemampuan Pemecahan Masalah Matematis dan Self Efficacy Mahasiswa Calon Guru. Jurnal JNPM ( Jurnal Nasional Pendidikan Matematika), 4 (1) 163-177
Sugiyono, (2010). Metode Penelitian Kuantitatif Kualitatif dan R&D. Bandung: Alfabeta.
Sumarmo, U (2008). Berfikir Matematik : Apa, Mengapa, dan Bagaimana Cara Mempelajarinya. Makalah. Tidak Dipublikasikan.
Most read articles by the same author(s)
Hikmal Setiawan, Elvira Permata Setiany, Miranti Andiarani, Wahyu Hidayat, MENINGKATKAN KEMAMPUAN BERPIKIR KREATIF MATEMATIK SISWA SEKOLAH MENENGAH KEJURUAN MELALUI MODEL PEMBELAJARAN INQUIRY GUIDED , Jurnal Pendidikan Tambusai: Vol 2 No 3 (2018): December 2018
Mentari Ganiati, Dede Nuryana, Nazmy Fathia Thahira, Hikmal Setiawan, Wahyu Hidayat, PENERAPAN STRATEGI PEMBELAJARAN THINK TALK WRITE (TTW) UNTUK MENINGKATKAN KEMAMPUAN PEMECAHAN MASALAH MATEMATIK SISWA SMK , Jurnal Pendidikan Tambusai: Vol 2 No 3 (2018): December 2018