PENGARUH PENDEKATAN REALISTIC MATHEMATICS EDUCATION PADA KEMAMPUAN PEMECAHAN MASALAH MATEMATIK SISWA MTs DI KABUPATEN BANDUNG PADA MATERI SPLDV
Article Sidebar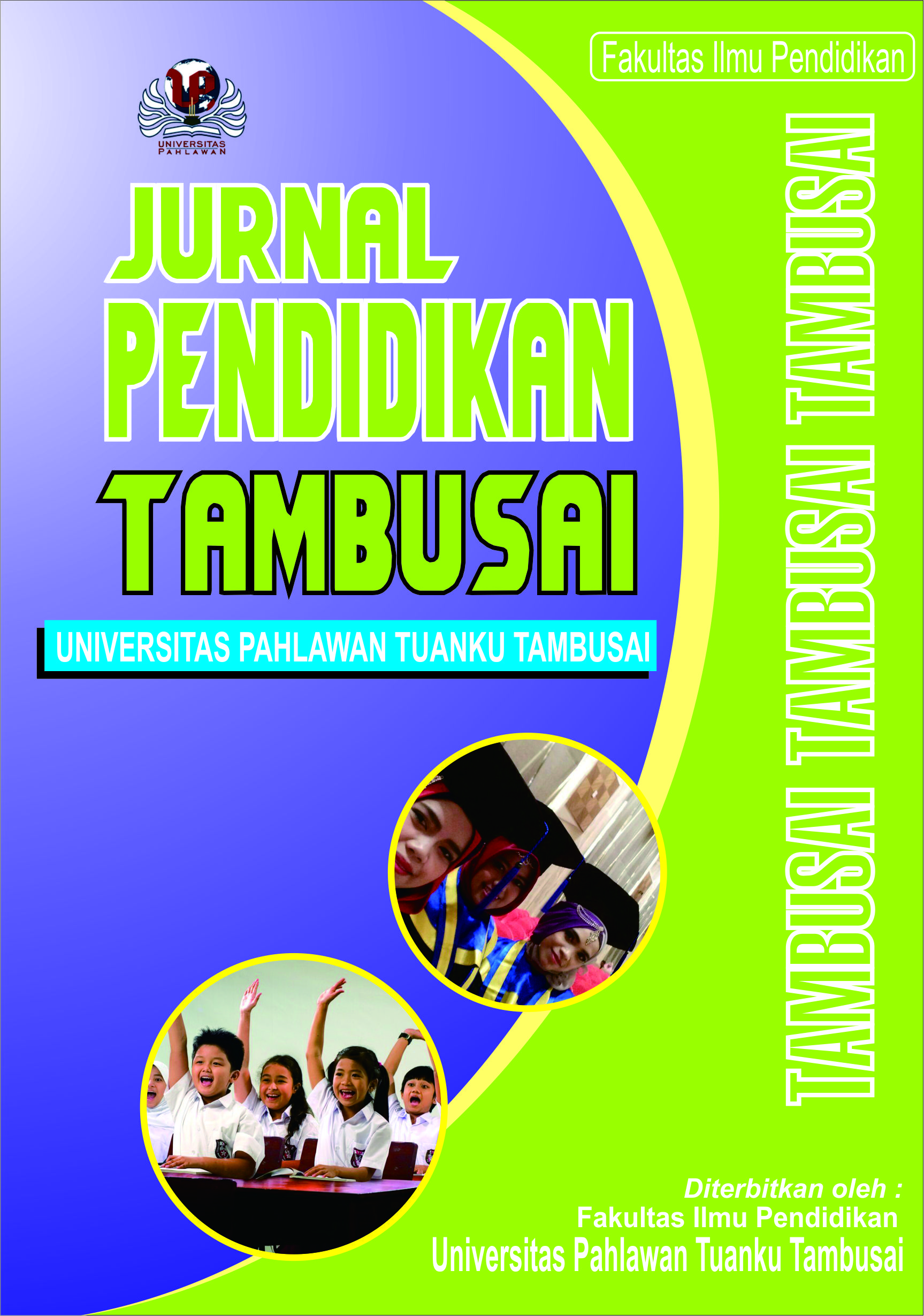 Published: Nov 23, 2018
Section:
Articles
Keywords:
Pemecahan Masalah, realistic mathematics education

Article Matrics :
Abstract views
38
times
Total Downloaded
49
times
This article can be traced in:
GOOGLE SCHOLAR
PORTAL GARUDA
BASE
INDONESIA ONESEARCH
MORAREF
Main Article Content
Nazmy Fathia Thahira
Pendidikan Matematika, IKIP Siliwangi, Cimahi, Indonesia
Abstract
Jenis penelitian ini adalah penelitian tindakan kelas. Penelitian ini bertujuan untuk menelaah peningkatan kemampuan pemecahan masalah matematik siswa MTs pada materi Sistem Persamaan Linier Dua Variable. Penelitian ini dilaksanakan pada siswa kelas VIII-B di salah satu MTs di kabupaten Bandung dengan jumlah siswa sebanyak 25 orang. Instrumen yang digunakan adalah tes siklus 1 dan 2 (setelah pemberian tindakan), dan lembar observasi terhadap guru dan siswa untuk kondisi pelaksanaan tindakan. Prosedur penelitian ini terdiri dari: (1) Perencanaan', (2) Pelaksanaan tindakan, (3) Observasi dan evaluasi, dan (4) Refleksi. Hasil penelitian menunjukkan bahwa kemampuan pemecahan masalah matematik siswa MTs pada materi SPLDV dapat ditingkatkan melalui pendekatan Realistic Mathematics Education (RME).
Downloads
Download data is not yet available.
Article Details
How to Cite
Thahira, N. (2018). PENGARUH PENDEKATAN REALISTIC MATHEMATICS EDUCATION PADA KEMAMPUAN PEMECAHAN MASALAH MATEMATIK SISWA MTs DI KABUPATEN BANDUNG PADA MATERI SPLDV. Jurnal Pendidikan Tambusai, 2(3), 1811-1819. Retrieved from https://jptam.org/index.php/jptam/article/view/174
This work is licensed under a Creative Commons Attribution-ShareAlike 4.0 International License.
Authors who publish with this journal agree to the following terms:
Authors retain copyright and grant the journal right of first publication with the work simultaneously licensed under a Creative Commons Attribution License that allows others to share the work with an acknowledgement of the work's authorship and initial publication in this journal.
Authors are able to enter into separate, additional contractual arrangements for the non-exclusive distribution of the journal's published version of the work (e.g., post it to an institutional repository or publish it in a book), with an acknowledgement of its initial publication in this journal.
Authors are permitted and encouraged to post their work online (e.g., in institutional repositories or on their website) prior to and during the submission process, as it can lead to productive exchanges, as well as earlier and greater citation of published work (See The Effect of Open Access).
References
Farida, N. (2015). Analisis kesalahan siswa SMP kelas VIII dalam menyelesaikan masalah soal cerita matematika. AKSIOMA: Jurnal Program Studi Pendidikan Matematika, 4(2).
Hidayat, W., & Sariningsih, R. (2018). Kemampuan Pemecahan Masalah Matematis dan Adversity Quotient Siswa SMP melalui pembelajaran Open Ended. JNPM (Jurnal Nasional Pendidikan Matematika), 2(1), 109-118
Mulhamah., Putrawangsa, S. (2016). Penerapan Pembelajaran Kontekstual terhadap kemampuan pemecahan masalah matematis, (November), 978-979.
NCTM.(2000). Principles and Standards for School Mathematics. USA : NCTM.
Putri W, Mella. 2008. Analisis Kesulitan Menyelesaikan Soal Cerita Pada Pelajaran Matematika Kelas VII Semester Ganjil SMP Tri sukses Natar Tahun Ajaran 2008/2009. Skripsi. Lampung: Unila.
Rohman. (2003). Analisis Kesalahan Siswa Di Dalam Menyelesaikan Soal Cerita Pokok Bahasan Sistem Persamaan Linear Dengan Dua Peubah Kelas II Di STLP Negeri I Waru Sidoarjo. Surabaya: UNESA.
Most read articles by the same author(s)