BIMBINGAN INDIVIDU DAN DISKUSI SESAMA GURU DAPAT MENINGKATKAN KEMAMPUAN GURU DALAM MEMBUKA PEMBELAJARAN YANG BERMAKNA DI SDN 13 PADANG GELANGGANG TAHUN PELAJARAN 2012/2013
Article Sidebar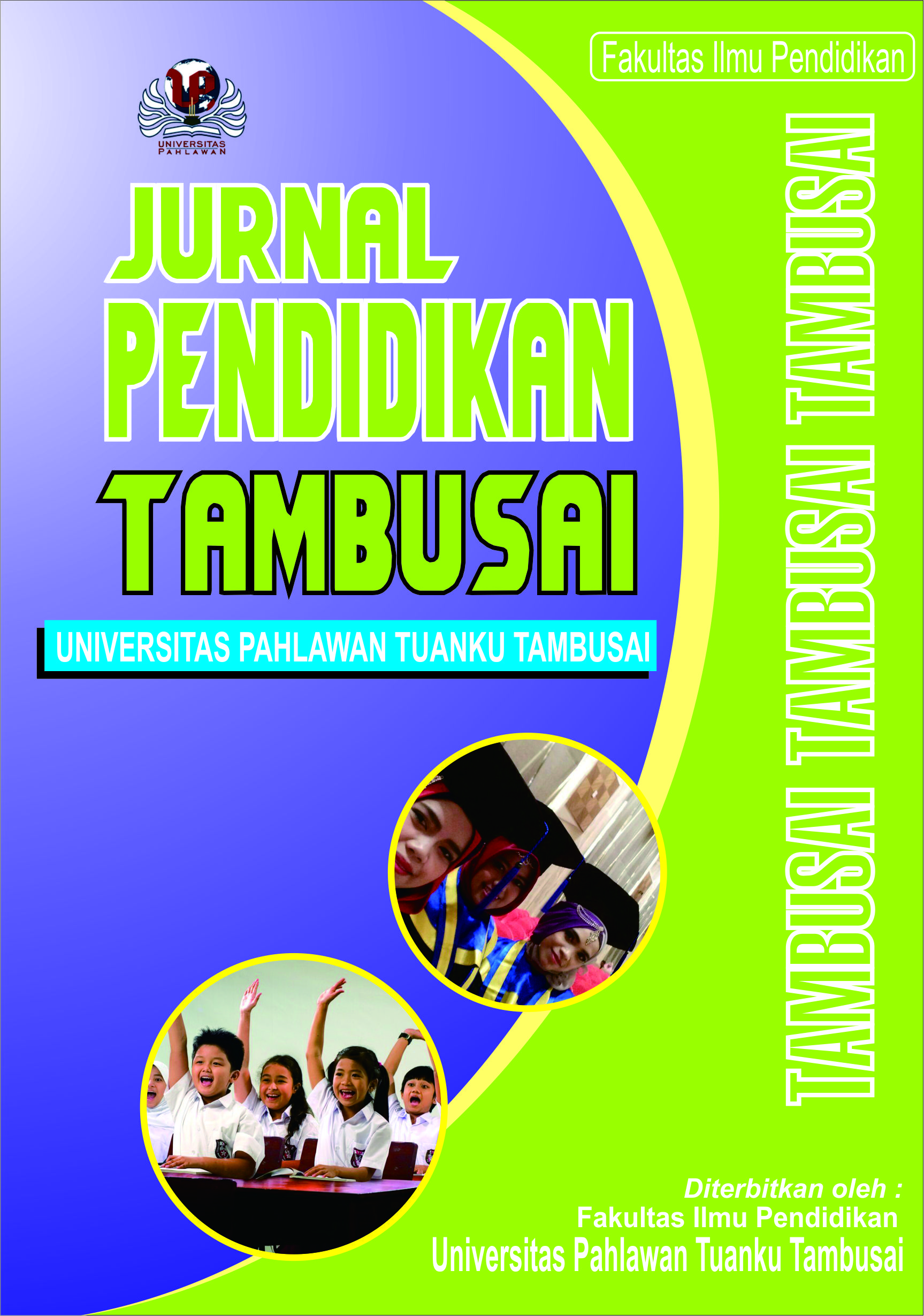 Published: Nov 23, 2018
Section:
Articles
Keywords:
Bimbingan individu, Diskusi, Kemampuan Guru

Article Matrics :
Abstract views
32
times
Total Downloaded
36
times
This article can be traced in:
GOOGLE SCHOLAR
PORTAL GARUDA
BASE
INDONESIA ONESEARCH
MORAREF
Main Article Content
Halim Halim
Kepala Sekolah, SDN 05 Puncak Lawang Kenagarian Lawang Agam, Sumatera Barat, Indonesia
Abstract
Penelitian ini merupakan penelitian tindakan (action research), karena penelitian dilakukan untuk memecahkan masalah Pembukaan pembelajaran ( kegiatan awal ) di kelas.Rencana pelaksanaan pembelajaran adalah seperangkat rencana kegiatan yang diharapakan dilaksanakan peserta didik dan guru. Rencana kegiatan tersebut terdiri dari kegiatan pendahuluan, kegiatan inti, dan kegiatan penutup. Rencana pelaksanaan pembelajaran ini dijabarkan dari silabus. Tujuan utama dari penelitian tindakan ini adalah meningkatkan hasil pembelajaran di kelas dimana peneliti secara penuh terlibat dalam penelitian mulai dari perencanaan, tindakan, pengamatan dan refleksi. Penelitian dilakukan di SD Negeri 13 Padang Gelanggang. Penelitian dilakukan dalam dua tahap kegiatan, yaitu (1) Tahap pertama dilaksanakan pada hari Senin, 26 Oktober 2012 (2) Tahap kedua dilaksanakan pada hari Selasa, 27 Oktober 2013 Melalui penelitian ini tampak kemampuan guru berkembang sehingga guru sudah mampu merencanakan pembelajaran yang aktif ,efektif dan menyenangkan khususnya disaat melakukan Appersepsi dan Pembukaan Pembelajaran. Dengan demikian dapat disimpulkan bahwa bimbingan individu dan diskusi sesama guru dapat meningkatkan kemampuan guru dalam membuka pembelajaran yang bermakna dalam Mengembangkan rencana pembelajaran yang lebih baik
Downloads
Download data is not yet available.
Article Details
How to Cite
Halim, H. (2018). BIMBINGAN INDIVIDU DAN DISKUSI SESAMA GURU DAPAT MENINGKATKAN KEMAMPUAN GURU DALAM MEMBUKA PEMBELAJARAN YANG BERMAKNA DI SDN 13 PADANG GELANGGANG TAHUN PELAJARAN 2012/2013. Jurnal Pendidikan Tambusai, 2(3), 1928-1936. Retrieved from https://jptam.org/index.php/jptam/article/view/186
This work is licensed under a Creative Commons Attribution-ShareAlike 4.0 International License.
Authors who publish with this journal agree to the following terms:
Authors retain copyright and grant the journal right of first publication with the work simultaneously licensed under a Creative Commons Attribution License that allows others to share the work with an acknowledgement of the work's authorship and initial publication in this journal.
Authors are able to enter into separate, additional contractual arrangements for the non-exclusive distribution of the journal's published version of the work (e.g., post it to an institutional repository or publish it in a book), with an acknowledgement of its initial publication in this journal.
Authors are permitted and encouraged to post their work online (e.g., in institutional repositories or on their website) prior to and during the submission process, as it can lead to productive exchanges, as well as earlier and greater citation of published work (See The Effect of Open Access).
References
Belajar Mengajar yang melibatkan Otak Emosional, Sosial, Kognitif, Kinestetis dan Reflektif. Kaifa Bandung
Ijoni (2007). Cooperative Learning: Efektivitas Pembelajaran Kelompok. Penerbit Alfabeta Bandung.
Muchlas Samani (2007) Pendidikan Bermakna:integrasi life skill-KBK-CTL-MBS. SIC Surabaya.
Suparno,P (2007). Filsafat Konstruktivisme dalam Pendidikan. Kanisius Yogyakarta.
Yosi Novian dan Faqih Syarif (2008). Quantum Quotient, Learning Behavior, Ability To Respones & Training, PT Jaya Pustaka Media Utama, Surabaya.