UPAYA MENINGKATKAN HASIL BELAJAR MATEMATIKA SISWA KELAS 4 MELALUI PEMBELAJARAN BERBASIS MASALAH
Article Sidebar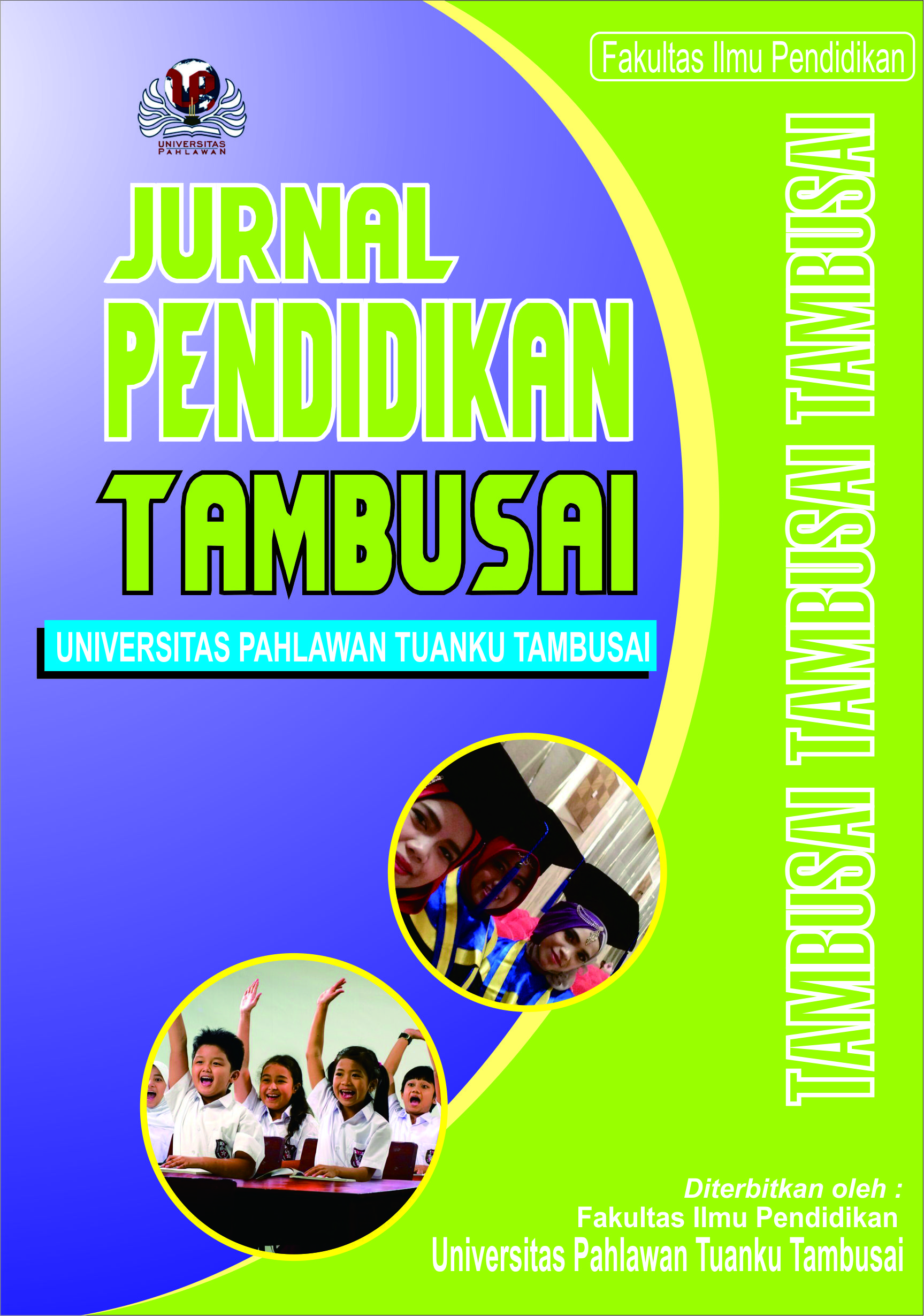 Published: Jul 3, 2019
Section:
Articles
Keywords:
Penelitian Tindakan Kelas, Problem-based Learning, hasil belajar

Article Matrics :
Abstract views
38
times
Total Downloaded
23
times
This article can be traced in:
GOOGLE SCHOLAR
PORTAL GARUDA
BASE
INDONESIA ONESEARCH
MORAREF
Main Article Content
Bagus Dharmawan
Program Studi PGSD Universitas Kristen Satya Wacana Salatiga
Bambang Suteng Sulasmono
Program Studi PGSD Universitas Kristen Satya Wacana Salatiga
Eunice Widyanti Setyaningtyas
Program Studi PGSD Universitas Kristen Satya Wacana Salatiga
Abstract
Penelitian yang dilakukan adalah Penelitian Tindakan Kelas dengan tujuan penelitian ini adalah untuk meningkatkan hasil belajar matematika siswa kelas IV SDN Kebondowo 01. Penggunaan model pembelajaran Problem-based Learning dapat meningkatkan hasil belajar matematika. Untuk melihat peningkatan hasil belajar peneliti  menggunakan aplikasi microsoft excel. Peningkatan hasil belajar siswa  yang dapat dilihat pada pra siklus ke siklus I peningkatannya dari 4 siswa menjadi 19 siswa atau sebanyak 15 siswa (41%) meningkat, dari siklus I ke siklus II dari 19 siswa menjadi 28 siswa atau sebanyak 9 siswa (24%) mengalami peningkatan. Jadi dapat disimpulkan dari data diatas bahwa Model Problem based Learning lebih efektif dalam meningkatkan hasil belajar matematika kelas 4.
Downloads
Download data is not yet available.
Article Details
How to Cite
Dharmawan, B., Sulasmono, B., & Setyaningtyas, E. (2019). UPAYA MENINGKATKAN HASIL BELAJAR MATEMATIKA SISWA KELAS 4 MELALUI PEMBELAJARAN BERBASIS MASALAH. Jurnal Pendidikan Tambusai, 3(2), 773-779. Retrieved from https://jptam.org/index.php/jptam/article/view/281
This work is licensed under a Creative Commons Attribution-ShareAlike 4.0 International License.
Authors who publish with this journal agree to the following terms:
Authors retain copyright and grant the journal right of first publication with the work simultaneously licensed under a Creative Commons Attribution License that allows others to share the work with an acknowledgement of the work's authorship and initial publication in this journal.
Authors are able to enter into separate, additional contractual arrangements for the non-exclusive distribution of the journal's published version of the work (e.g., post it to an institutional repository or publish it in a book), with an acknowledgement of its initial publication in this journal.
Authors are permitted and encouraged to post their work online (e.g., in institutional repositories or on their website) prior to and during the submission process, as it can lead to productive exchanges, as well as earlier and greater citation of published work (See The Effect of Open Access).
References
Arifin, Zainal. (2014). Penelitian Pendidikan: Metode dan Paradigma Baru. Bandung: Remaja Rosdakarya.
Arikunto, S. (2010). Prosedur Penelitian. Jakarta: Asdi Mahatya.
Fathurrohman, M. 2015. Model-Model Pembelajaran. Universitas Negeri Yogyakarta. Jogjakarta: Ar-Ruzz Media.
Mardapi Djemari, 2012. Pengukuran Penilaian & Evaluasi Pendidikan. Yogyakarta : Nuha Medika.
Putra, N. (2012). Metode Penelitian Kualitatif Pendidikan. Jakarta: PT Rajawali.
Purwanto. 2013.Evaluasi hasil belajar.Yogyakarta: Pustaka Pelajar.
Slameto. (2015). Belajar dan faktor-faktor yang mempengaruhinya. Cetakan Keenam. Jakarta: PT Rineka Cipta.
Sanjaya, Wina.2011.Penelitian Tindakan Kelas. Jakarta: Kencana Prenada Media Grup.
Setyosari, Punaji. 2010. Metode Penelitian Penelitian dan Pengembangan. Jakarta: Kencana.
Sugiyono. 2012. Metode Penelitian Kuantitatif Kualitatif dan R&D. Bandung: Alfabeta.
Sugiyono. 2013. Metode Penelitian Pendidikan Pendekatan Kuantitatif, Kualitatif, dan R&D. Bandung: Alfabeta.