MENINGKATKAN HASIL BELAJAR SISWA TENTANG PASSIVE VOICE MELALUI MODEL PEMBELAJARAN SHOOPING
Article Sidebar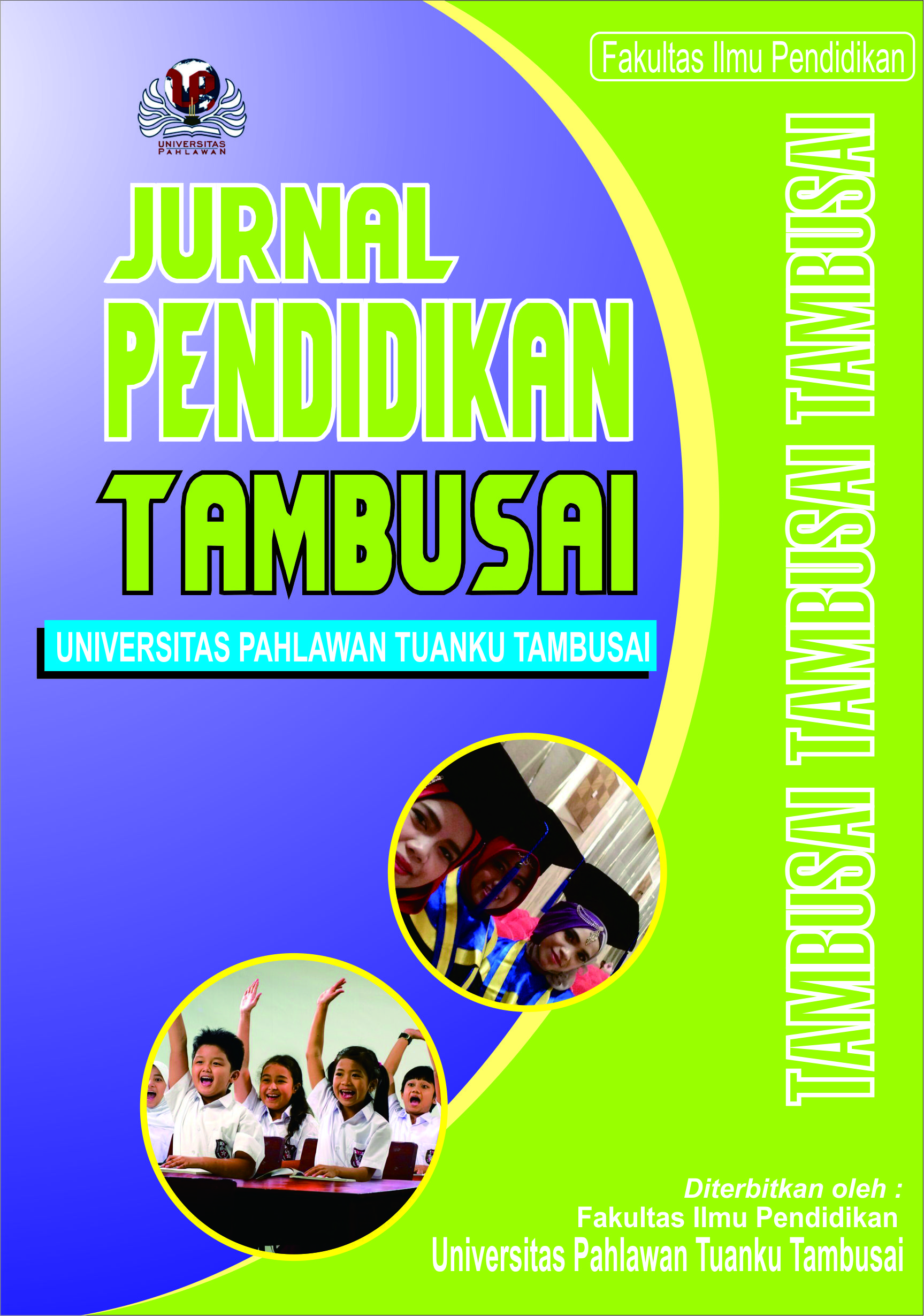 Published: Aug 16, 2019
Section:
Articles
Keywords:
Hasil belajar siswa, model pembelajaran, suara pasif

Article Matrics :
Abstract views
129
times
Total Downloaded
147
times
This article can be traced in:
GOOGLE SCHOLAR
PORTAL GARUDA
BASE
INDONESIA ONESEARCH
MORAREF
Main Article Content
Rubaida Rubaida
Madrasah Aliyah PP. Nurul Iman, Kuantan Singingi, Riau, Indonesia
Abstract
Guru memiliki peran yang sangat penting dalam keberhasilan hasil belajar siswa. Keberhasilan tergantung pada cara guru menyampaikan pembelajaran. Untuk melakukan ini guru harus memiliki keterampilan untuk merancang pembelajaran dalam skenario yang menarik. Skenario pembelajaran dapat dirancang oleh guru menggunakan model pembelajaran yang dibutuhkan oleh siswa. Guru terus menjadi kreatif dalam menemukan model pembelajaran dengan memodifikasi model yang disarankan oleh pemerintah. Dengan tujuan agar siswa dan guru berhasil mencapai tujuan pendidikan itu sendiri. Model pembelajaran mampu mengubah cara siswa belajar dan dapat meningkatkan hasil belajar. Semua ini dapat dilihat dari meningkatnya nilai siswa yang belajar bahasa Inggris ketika menggunakan model pembelajaran shooping pada materi suara pasif. Sampai sejauh mana para guru dapat melakukan pembaruan ini?, sehingga dalam penelitian ini penulis mencoba untuk menaikkan judul dari penelitian yang berkaitan dengan model pembelajaran. Model pembelajaran ini pada dasarnya adalah modal utama yang harus dimiliki oleh guru. Tidak terpaku pada metode pembelajaran tradisional dan mampu mengikuti perkembangan zaman dengan memberikan pembelajaran sesuai dengan kebutuhan siswa.
Downloads
Download data is not yet available.
Article Details
This work is licensed under a Creative Commons Attribution-ShareAlike 4.0 International License.
Authors who publish with this journal agree to the following terms:
Authors retain copyright and grant the journal right of first publication with the work simultaneously licensed under a Creative Commons Attribution License that allows others to share the work with an acknowledgement of the work's authorship and initial publication in this journal.
Authors are able to enter into separate, additional contractual arrangements for the non-exclusive distribution of the journal's published version of the work (e.g., post it to an institutional repository or publish it in a book), with an acknowledgement of its initial publication in this journal.
Authors are permitted and encouraged to post their work online (e.g., in institutional repositories or on their website) prior to and during the submission process, as it can lead to productive exchanges, as well as earlier and greater citation of published work (See The Effect of Open Access).
References
Arikunto, Suharsimi,. Suhardjono & Supardi. 2010. Penelitian Tindakan Kelas. Jakarta: Bumi Aksara.
Arsyad, Azhar. 2010. Media Pembelajaran. Jakarta: PT Raja Grafindo Persada.
Irzani. 2010.Pembelajaran Matematika. Yogyakarta: Mandiri Grafindo Press.
Iskandar, 2011. Penelitian Tindakan Kelas. Jakarta: Gaung Persada Press.
Kusumah Wijaya dan Dwitagama Dede. 2012. Mengenal Penelitian Tindakan Kelas. Jakarta: PT. Indeks
Leslie, Y. 2001: Fun Works, Creating Places Where People Love to Work. Alih Bahasa oleh Ferdinandus Untoro Ardi. Buana Ilmu Populer, Jakarta.
Munadi, Yudhi. 2010. Media Pembelajaran. Jakarta: Gaung Persada Press.
Nurkancana, Sumartana. 1983. Evaluasi Pendidikan. Surabaya: Usaha Nasional.
Purwanto. 2010. Evaluasi Hasil Belajar. Yogyakarta: Pustaka Pelajar.
Rahma, W. 2017. Pengaruh penggunaan metode kooperatif window shopping terhadap partisipasi bimbingan konseling klasikal. Jurnal Penelitian Pendidikan Indonesia (JPPI) Vol. 2, No. 2, April.
Samatowa, Usman. 2011. Pembelajaran IPA di Sekolah Dasar. Jakarta: PT Indeks.
Sanjaya Wina, M.Pd. 2012. Penelitian Tindakan Kelas. Jakarta: Kencana Prenada Media Group
Sardiman. 2011. Interaksi& Motivasi Belajar Mengajar. Jakarta: Rajawali Pers.
Soemanto, Wasty. 2009. Pedoman Teknik Penulisan Skripsi. Jakarta: Bumi Aksara.
Sudjana. Nana. 2010. Penilaian Hasil Proses Belajar Mengajar. Bandung: PT Remaja Rosdakarya.