PENINGKATAN HIGHER ORDER THINKING SKILLS (HOTS) MELALUI STRATEGI PEMBELAJARAN PENINGKATAN KEMAMPUAN BERPIKIR (SPPKB) PADA PEMBELAJARAN EKONOMI
Article Sidebar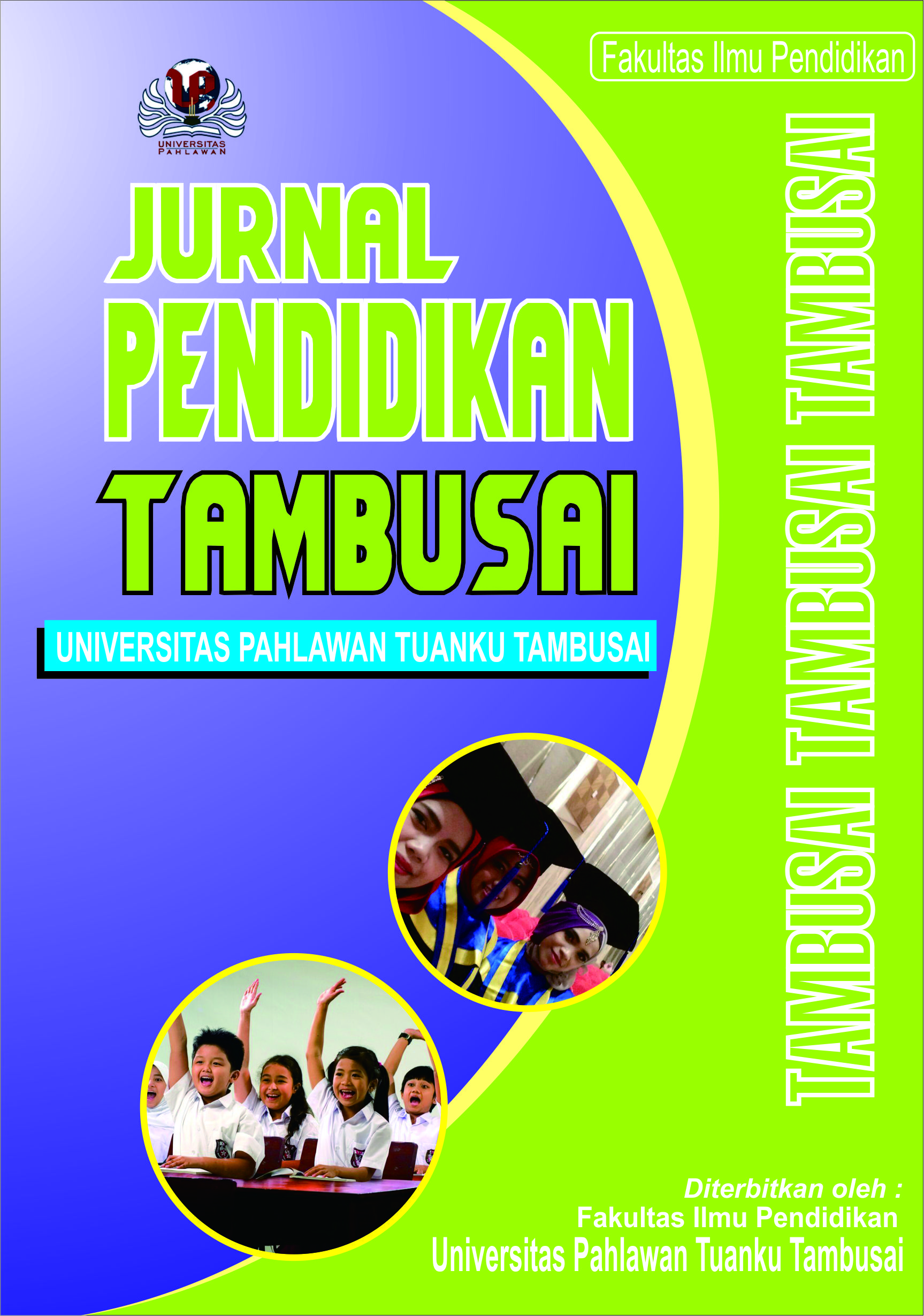 Published: Sep 21, 2019
Section:
Articles
Keywords:
HOTS, strategi pembelajaran peningkatan kemampuan berpikir, ekonomi

Article Matrics :
Abstract views
78
times
Total Downloaded
53
times
This article can be traced in:
GOOGLE SCHOLAR
PORTAL GARUDA
BASE
INDONESIA ONESEARCH
MORAREF
Main Article Content
Marniwati Marniwati
SMA Unggul Hidayatul Ilmi, Aceh Selatan, Aceh
Abstract
Penelitian ini dilatar belakangi oleh rendahnya kemampuan peserta didik dalam menjawab soal HOTS pada pelajaran Ekonomi Kelas X MIPA SMA Unggul Hidayatul Ilmi Kabupaten Aceh Selatan. Peneltian ini bertujuan untuk mengetahui bagaimana efektivitas penerapan SPPKB pada pembelajaran Ekonomi terhadap peningkatan keterampilan berpikir Higher Order Thinking Skills (HOTS) peserta didik. Penelitian ini merupakan penelitian tindakan kelas (PTK) yang dilaksanakan dalam dua siklus. Siklus pertama terdiri dari dua pertemuan dan siklus kedua terdiri dari tiga pertemuan, dimana setiap siklus memiliki empat tahapan, yaitu perencanaan, pelaksanaan, obsevasi, dan refleksi. Penelitian ini dilaksanakan pada bulan Oktober 2018 dengan subjek penelitiannya adalah peserta didik kelas X MIPA yang berjumlah 20 orang. Teknik pengumpulan data berupa dokumentasi, observasi, dan tes. Hasil PTK ini menunjukkan bahwa hasil keterampilan HOTS peserta didik pada pelajaran Ekonomi di Kelas X MIPA SMA Unggul Hidayatul Ilmi pada siklus I tergolong cukup dengan rata-rata 69. Selanjutnya dari 20 peserta didik hanya 13 peserta didik yang tuntas dengan ketuntasan klasikal 65%. Pada siklus II tergolong baik dengan rata-rata 76, dari 20 peserta didik terdapat 16 peserta didik yang tuntas dengan 80%. Dengan demikian dapat disimpulkan bahwa penerapan SPPKB pada pembelajaran Ekonomi dapat meningkatkan keterampilan HOTS peserta didik kelas X MIPA SMA Unggul Hidayatul Ilmi Kabupaten Aceh Selatan.
Downloads
Download data is not yet available.
Article Details
How to Cite
Marniwati, M. (2019). PENINGKATAN HIGHER ORDER THINKING SKILLS (HOTS) MELALUI STRATEGI PEMBELAJARAN PENINGKATAN KEMAMPUAN BERPIKIR (SPPKB) PADA PEMBELAJARAN EKONOMI. Jurnal Pendidikan Tambusai, 3(5), 968-975. Retrieved from https://jptam.org/index.php/jptam/article/view/311
Authors who publish with this journal agree to the following terms:
Authors retain copyright and grant the journal right of first publication with the work simultaneously licensed under a Creative Commons Attribution License that allows others to share the work with an acknowledgement of the work's authorship and initial publication in this journal.
Authors are able to enter into separate, additional contractual arrangements for the non-exclusive distribution of the journal's published version of the work (e.g., post it to an institutional repository or publish it in a book), with an acknowledgement of its initial publication in this journal.
Authors are permitted and encouraged to post their work online (e.g., in institutional repositories or on their website) prior to and during the submission process, as it can lead to productive exchanges, as well as earlier and greater citation of published work (See The Effect of Open Access).
References
Amri. R.F. (2016). Pengaruh Penggunaan Strategi Pembelajaran Peningkatan Kemampuan Berpikir (SPPKB) Terhadap Hasil Belajar Kewirausahaan Peserta didik Kelas XI Semester Genap SMK Muhammadiyah 2 Metro T.P 2015/2016. Jurnal Pendidikan ISSN: 2442-4994 Vol.4. No.1 (2016) 46-54. Universitas Muhammadiyah Metro
Arikunto, S. (2007). Prosedur Penelitian Pendekatan Praktek. Jakarta: Bumi Aksa.
Departemen Pendidikan Nasional Direktorat Jenderal Pendidikan Dasar Dan Menengah. (2003). Undang-Undang Republik Indonesia Nomer 20 Tahun 2003 Tentang Sistem Pendidikan Nasional. Jakarta.
Heong, Y.M., dkk. (2011). The Level of Marzano Higher Order Thinking Skills Among Technical Education Students. International Journal of Social and Humanity, Vol. 1, No. 2, July 2011, 121-125.
Rohani, A. (2005). Pengelolaan Pengajaran. Jakarta: Rineka Cipta.
Sani, A.H. (2015). Pembelajaran Matematika Berbasis Pendekatan Saintifik Dan Kaitannya Dengan Menumbuhkan Keterampilan Berpikit Tingkat Tinggi. Jurnal Pendidikan ISBN. 978-602-73403-0-5.
Sanjaya, W. (2008). Strategi Pembelajaran Berorientasi Standar Proses Pendidikan. Jakarta: Kencana Prenada Media Group.
Sanusi, A. (2013). Kepemimpinan Pendidikan: Strategi Pembaruan, Semangat Pengabdian, Manajemen Modern. Bandung: Nuansa Cendekia