UPAYA PENINGKATAN KINERJA GURU DALAM PENGEMBANGAN EVALUASI HASIL BELAJAR MELALUI SUPERVISI AKADEMIS KEPALA SEKOLAH
Article Sidebar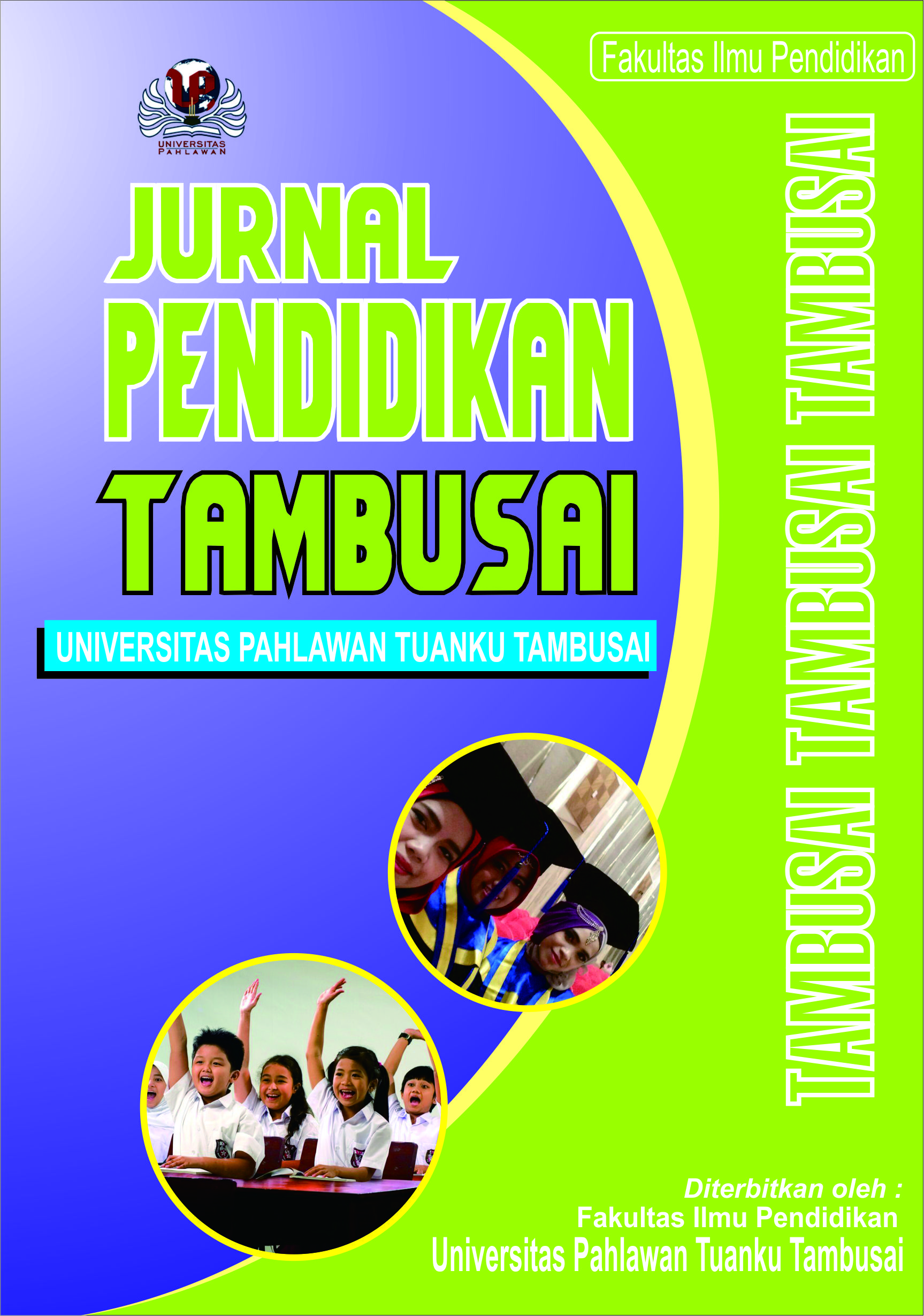 Published: Sep 21, 2019
Section:
Articles
Keywords:
Kinerja Guru, Evaluasi Hasil Belajar, Supervisi Akademik

Article Matrics :
Abstract views
146
times
Total Downloaded
51
times
This article can be traced in:
GOOGLE SCHOLAR
PORTAL GARUDA
BASE
INDONESIA ONESEARCH
MORAREF
Main Article Content
Hasnah Hasnah
Sekolah Dasar Negeri 017 Suku Terasing, Rengat Barat Indragiri Hulu, Riau, Indonesia
Abstract
Kemampuan guru SD dalam menguasai bahan pelajaran pada umumnya sangat menghawatirkan karena dari sampel guru SD yang diminta menunjukkan kemampuan menguasai bahan pelajaran 70% yang kurang menguasai bahan pelajaran, sedangkan hanya 30% yang menguasai bahan pelajaran. Kondisi seperti itu diperparah dengan kurang optimalnya fungsi kepengawasan Kepala Sekolah. Bila selama ini banyak pendapat menyatakan profesionalisme guru di Indonesia relatif rendah atau kurang memadai, hal itu merupakan akibat dari kurangnya kepengawasan kepala sekolah. Tujuan dari penelitian tindakan sekolah (PTS) ini adalah untuk mengetahui sejauh mana pembinaan kepala sekolah melalui supervisi akademik untuk meningkatkan kinerja guru dalam pengembangan evaluasi hasil belajar. Dalam penelitian tindakan sekolah(PTS) ini dilakukan dalam 3 siklus, dari hasil tindakan yang dilakukan terbukti dapat meningkatkan kinerja guru dengan mencapai standar ideal. Dari 41,18 % pada siklus I, dapat meningkat menjadi 70,59 % pada siklus II, dan siklus ke III 76,47 %. Hasil penelitian tindakan ini menunjukkan bahwa pembinaan melalui supervisi akademis kepala sekolah dapat meningkatkan kinerja guru dalam pengembangan evaluasi hasil belajar dengan ketuntasan mencapai 100 %.
Downloads
Download data is not yet available.
Article Details
How to Cite
Hasnah, H. (2019). UPAYA PENINGKATAN KINERJA GURU DALAM PENGEMBANGAN EVALUASI HASIL BELAJAR MELALUI SUPERVISI AKADEMIS KEPALA SEKOLAH. Jurnal Pendidikan Tambusai, 3(3), 1023-1031. Retrieved from https://jptam.org/index.php/jptam/article/view/317
Authors who publish with this journal agree to the following terms:
Authors retain copyright and grant the journal right of first publication with the work simultaneously licensed under a Creative Commons Attribution License that allows others to share the work with an acknowledgement of the work's authorship and initial publication in this journal.
Authors are able to enter into separate, additional contractual arrangements for the non-exclusive distribution of the journal's published version of the work (e.g., post it to an institutional repository or publish it in a book), with an acknowledgement of its initial publication in this journal.
Authors are permitted and encouraged to post their work online (e.g., in institutional repositories or on their website) prior to and during the submission process, as it can lead to productive exchanges, as well as earlier and greater citation of published work (See The Effect of Open Access).
References
Arifin, I. 2000. Profesionalisme Guru: Analisis Wacana Reformsi Pendidikan dam Era Globalisasi. Simposium Nasional Pendidikan di Universitas Muhammadiyah Malang, 25-26 Juli 2001.
Arikunto, Suharsini. 2004. Dasar – dasar Supervisi. Jakarta: Rineka Cipta.
Atmodiwiro, Soebagio dan Soenarto Tatosiswanto, 1991. Kepemimpinan Kepala Sekolah, Semarang: Adhi Waskitho.
Bafadal Ibrahim, 1979. Supervisi Pengajaran Teori dan Aplikasinya dalam Membina Profesional Guru, Jakarta: Rineka Cipta.
Dedi Herawan, 2005. Pengembangan Model Supervisi Akademik Mata Pelajaran IPA-Biologi: Efektifitas Model Inovasi Supervisi Akademik Mata Pelajaran IPA Biologi dalam Upaya Meningkatkan Kinerja Guru IPA Biologi di SMU. Tesis Tidak diterbitkan UPI Bandung.
Semiawan, Conny. 1985. Bagaimana Cara Membina Guru Secara Profesional. Jakarta: Journal Pendidikan.
Sergiovani, Cs. 1975. "Beyond Human Relations" Profesional Supervision for Profesional Teachers. Washington DC: Association for supervision and Curiculum Development. 1979. Supercision: Human Prepectives. New York: MeGraw-Hill Book Company.
Suyanto dan Djihad Hisya. 2000. Refleksi dan Reformasi Pendidikan Indoenesia Memasuki Millenium III. Adi Cita. Yogyakarta.
Tilaar, 1987. Futurisme dan Pengambilan Kebijakan pendidikan Menyongsong Abad-21. Pidato Pengukuhan Jabatan Guru Besar Tetap Perencanaan Pendidikan. IKIP Jakarta.
Yusuf A. Hasan. 2002. Pedoman Kepala Sekolahan Untuk Madrasah dan Sekolah Umum. Mekar Jaya. Jakarta.