PENGGUNAAN STRATEGI TEAMS GAMES TOURNAMEN (TGT) UNTUK MENINGKATKAN HASIL BELAJAR ILMU PENGETAHUAN ALAM (IPA) SISWA
Article Sidebar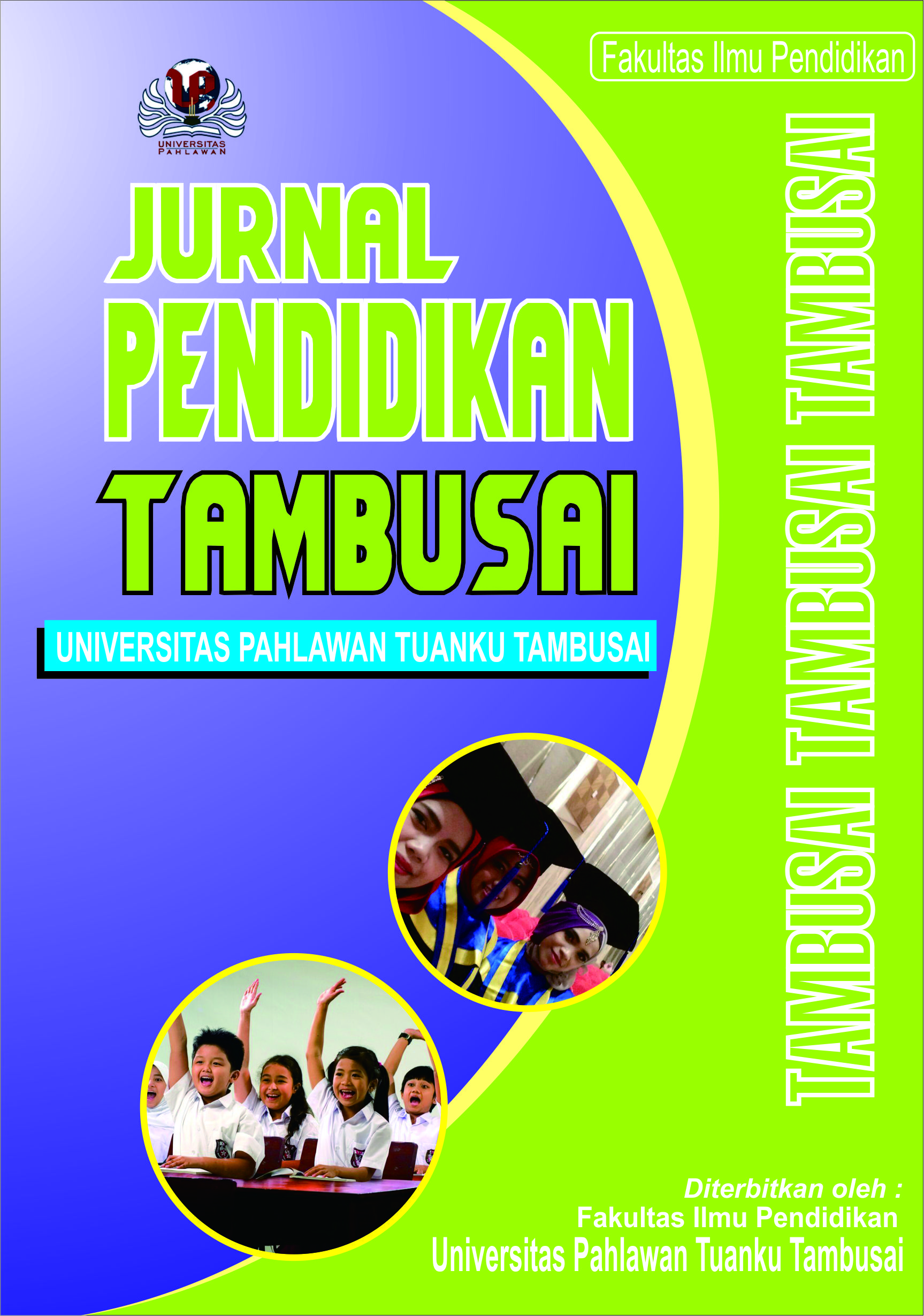 Published: Sep 21, 2019
Section:
Articles
Keywords:
Teams Games Tournamen (TGT), hasil belajar IPA (Ilmu Pengetahuan Alam), Rerata Tes dan Ketuntasan Belajar

Article Matrics :
Abstract views
24
times
Total Downloaded
19
times
This article can be traced in:
GOOGLE SCHOLAR
PORTAL GARUDA
BASE
INDONESIA ONESEARCH
MORAREF
Main Article Content
Tenimar Tenimar
Sekolah Dasar Negeri 021 Tarai Bangun, Tambang, Kampar, Riau, Indonesia
Abstract
Telah dilakukan penelitian tindakan kelas di SD Negeri 021 Tarai Bangun Tambang pada mata pelajaran Ilmu Pengetahuan Alam ( IPA ) dengan objek penelitian siswa kelas VI pada semester ganjil 2018/2019. Penelitian ini dilakukan sebagai upaya untuk meningkatkan hasil belajar IPA untuk siswa kelas VI. Model pembelajaran Teams Games Tournamen (TGT) dipilih untuk diterapkan setelah melalui hasil observasi dan refleksi yang dilakukan oleh peneliti. Peneliti merencanakan tindakan berdasarkan hasil observasi dan refleksi yang telah dilakukan melalui penyusunan perangkat pembelajaran berbasis pembelajaran Teams Games Tournamen (TGT) yang terdiri dari soal-soal tes, lembar observasi dan rencana pembelajaran serta perangkat pembelajaran pendukung lainnya. Berdasarkan hasil penelitian dapat disimpulkan bahwa penerapan strategi Teams Games Tournamen (TGT) di kelas VI SD Negeri 021 Tarai Bangun Tambang mampu meningkatkan hasil belajar mata pelajaran yang ditunjukkan dengan rerata tes dan ketuntasan klasikal disetiap siklus
Downloads
Download data is not yet available.
Article Details
How to Cite
Tenimar, T. (2019). PENGGUNAAN STRATEGI TEAMS GAMES TOURNAMEN (TGT) UNTUK MENINGKATKAN HASIL BELAJAR ILMU PENGETAHUAN ALAM (IPA) SISWA. Jurnal Pendidikan Tambusai, 3(3), 1073-1084. Retrieved from https://jptam.org/index.php/jptam/article/view/324
Authors who publish with this journal agree to the following terms:
Authors retain copyright and grant the journal right of first publication with the work simultaneously licensed under a Creative Commons Attribution License that allows others to share the work with an acknowledgement of the work's authorship and initial publication in this journal.
Authors are able to enter into separate, additional contractual arrangements for the non-exclusive distribution of the journal's published version of the work (e.g., post it to an institutional repository or publish it in a book), with an acknowledgement of its initial publication in this journal.
Authors are permitted and encouraged to post their work online (e.g., in institutional repositories or on their website) prior to and during the submission process, as it can lead to productive exchanges, as well as earlier and greater citation of published work (See The Effect of Open Access).
References
Depdiknas. 2006. Kegiatan Belajar mengajar yang Efektif. Jakarta : Puskur Balitbang depdiknas.
Departemen Pendidikan Nasional. 2008. Peraturan Mentri Pendidikan Nasional No 22 Tahun 2006 Tentang Standar Isi. Jakarta: Depdiknas.
Djamarah, Syaiful Bahri,2005,Guru dan Anak Didik Dalam Interaksi Edukatif ,Suatu Pendekatan Teoritis Psikologis,Jakarta ,Penerbit PT Rineka Cipta.
Gulo,W,2002,Strategi Belajar Mengajar,Jakarta,Penerbit PT Gramedia Widiasarana Indonesia.
Hadi,Sutrisno,1986,Metodologi Reseach,Yogyakarta,Yayasan Penerbit Fakultas Psikologi Universitas Gajah Mada.
Hamalik,Oemar, 1983, Metode Belajar dan Kesulitan Belajar ,Bandung,Penerbit Tarsito.
Nazir,Mohammad, 1985,Metode Penelitian Survai,Jakarta,Penerbit Lembaga Penelitian Pendidikan dan Penerangan
Rinderiyana, Aidin Adlan. 2011. Bimbingan Praktis Penelitian Tindakan Kelas. Kudus: Dita Kurnia.