ANALISIS PERKEMBANGAN MOTORIK HALUS ANAK MELALUI KEGIATAN MEMERCIK DAUN DI TAMAN KANAK-KANAK
Article Sidebar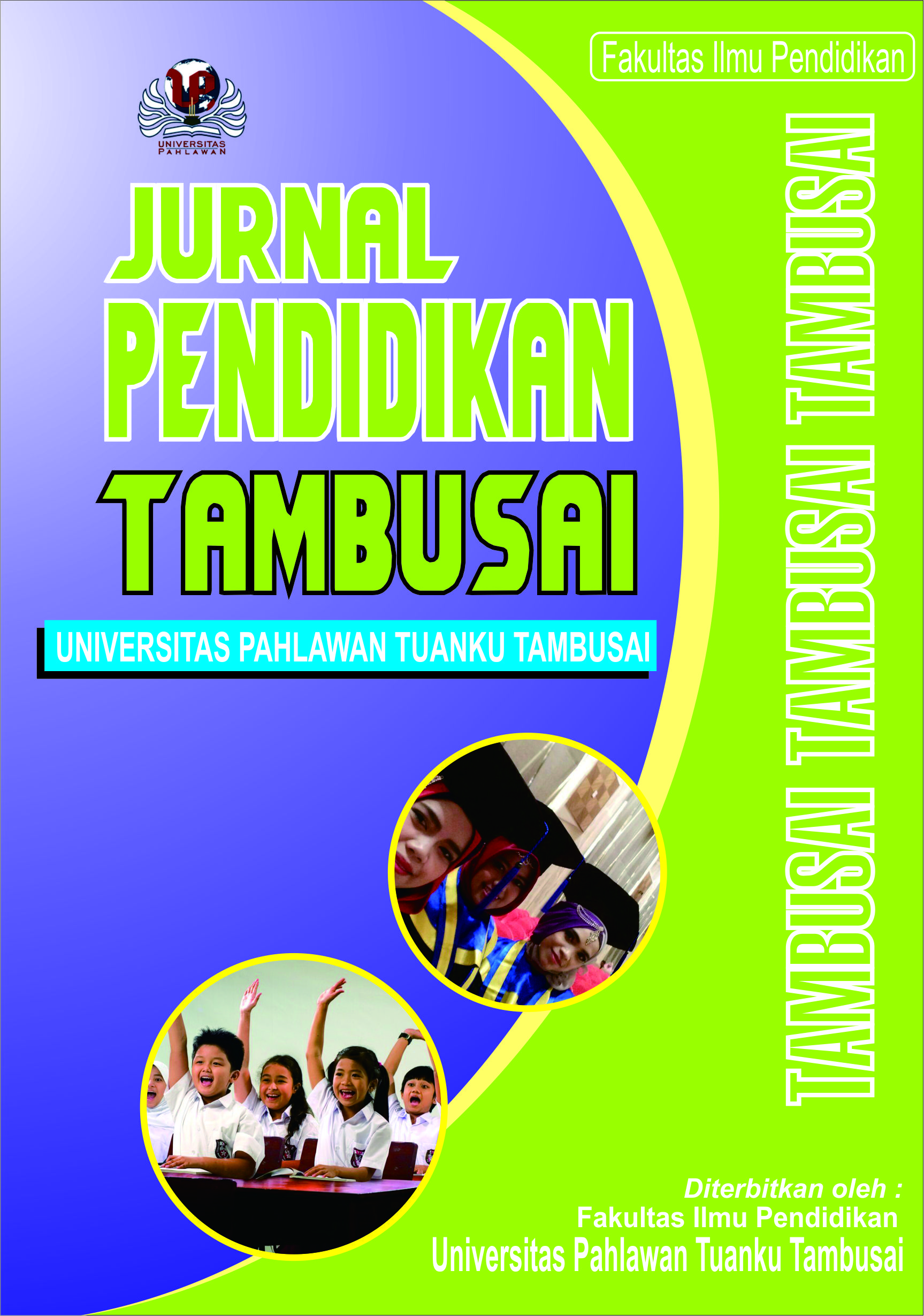 Published: Sep 21, 2019
Section:
Articles
Keywords:
Motorik halus, memercik daun, taman kanak-kanak

Article Matrics :
Abstract views
44
times
Total Downloaded
39
times
This article can be traced in:
GOOGLE SCHOLAR
PORTAL GARUDA
BASE
INDONESIA ONESEARCH
MORAREF
Main Article Content
Nurhamidah Nasution
Pendidikan Guru Pendidikan Anak Usia Dini, Universitas Negeri Padang
Felayati Felayati
Pendidikan Guru Pendidikan Anak Usia Dini, Universitas Negeri Padang
Farida Mayar
Pendidikan Guru Pendidikan Anak Usia Dini, Universitas Negeri Padang
Abstract
Perkembangan motorik merupakan aspek perkembangan individu yang menonjol dan jelas bisa dilihat. Penelitian ini bertujuan untuk melakukan analisa secara lebih mendalam dan luas tentang pengembangan aspek motoric halus anak dalam kegiatan memercik daun di Taman Kanak-Kanak. Jenis penelitian yang digunakan ialah metode kualitatif dengan pendekatan deskriptif kualitatif. Pengembangan motoric halus pada kegiatan memercik daun terjadi pada saat anak meletakkan daun secara tepat di tengah permukan kertas, memegang sisir dan sikat gigi, menekan dan menggerakkan sikat gigi bersamaan dengan sisir serta melakukan kerja terkoordinasi ketika memilih warna dan tangan memegang sisir. Teknik pengumpulan data yang digunakan adalah observasi, waawancara dan dokumentasi. Hasil dari penelitian yang telah dilakukan menunjukkan bahwa kegiatan memercik daun sangat disenangi dan disukai anak, sehingga guru dapat menstimulasi perkembangan motoric halus anak dan menstimulasi kreativitas anak
Downloads
Download data is not yet available.
Article Details
How to Cite
Nasution, N., Felayati, F., & Mayar, F. (2019). ANALISIS PERKEMBANGAN MOTORIK HALUS ANAK MELALUI KEGIATAN MEMERCIK DAUN DI TAMAN KANAK-KANAK. Jurnal Pendidikan Tambusai, 3(5), 1120-1127. Retrieved from https://jptam.org/index.php/jptam/article/view/331
Authors who publish with this journal agree to the following terms:
Authors retain copyright and grant the journal right of first publication with the work simultaneously licensed under a Creative Commons Attribution License that allows others to share the work with an acknowledgement of the work's authorship and initial publication in this journal.
Authors are able to enter into separate, additional contractual arrangements for the non-exclusive distribution of the journal's published version of the work (e.g., post it to an institutional repository or publish it in a book), with an acknowledgement of its initial publication in this journal.
Authors are permitted and encouraged to post their work online (e.g., in institutional repositories or on their website) prior to and during the submission process, as it can lead to productive exchanges, as well as earlier and greater citation of published work (See The Effect of Open Access).
References
Charner, K., Murphy, M., & Ford, Jennifer. (2005). Aktivitas Berbasis Minat Anak. Erlangga For Kids: Erlangga.
Departemen Pendidikan Nasional. (2007). Pedoman Pembelajaran Bidang Pengembangan Fisik/Motorik di Taman Kanak-Kanak. Jakarta: Direktorat Jenderal Managemen Pendidikan Dasar dan Menegah.
Hartinah, U., Mayar, F., Suryana, D. (2018). Efektivitas Mencetak Percikan Daun Terhadap Perkembangan Motorik Halus Anak Di Taman KanakKanak Aisyiyah Suayan. Jurnal Usia Dini. Volume 4 No. 2. P-ISSN : 2301 –914X
Ismail, Andang. 2009. Education Games. Yogyakarta: Pro-U Media.
Kementrian Pendidikan Republik Indonesia. (2010). Pedoman Pembelajaran di Taman Kanak-kanak. Jakarta: Kementrian Pendidikan Republik Indonesia.
Santrock (2011:
Santrock, J. W. (2007). Perkembangan Anak Edisi Kesebelas Jilid 1. (Alih Bahasa: Mila Rachmawati). Jakarta: Penerbit Erlangga.
Sugiyono. 2012. Metode Penelitian Kuantitatif, Kualitatif, dan R&D (cetakan ke 17).Bandung: Alfabeta.
Sumanto. (2014). Psikologi Perkembangan.Yogyakarta: CAPS (Center Of Academic Publishing Service)
Sumantri. (2005). Model Pengembangan Keterampilan Motorik Anak Usia Dini. Jakarta: Departemen Pendidikan Nasional.
Syahara, S. (2011). Pertumbuhan dan Perkembangan Fisik Motorik. UNP: Fakultas Ilmu Keolahragaan.
Wiyono & Obey Angga Nursyahid. 2013. Rahasia Mendidik Anak Cerdas. Jakarta: Tugu
Yamin, Martinis dan Sanan, Jamilah Sabri. 2013. Panduan PAUD. Ciputat: Gaung Persada Press.
Most read articles by the same author(s)