MODEL PENDIDIKAN KARAKTER DALAM KONSEP SOSIOLOGIS DAN BUDAYA (STUDI PADA SEKOLAH DASAR DI ULAK KARANG SELATAN)
Article Sidebar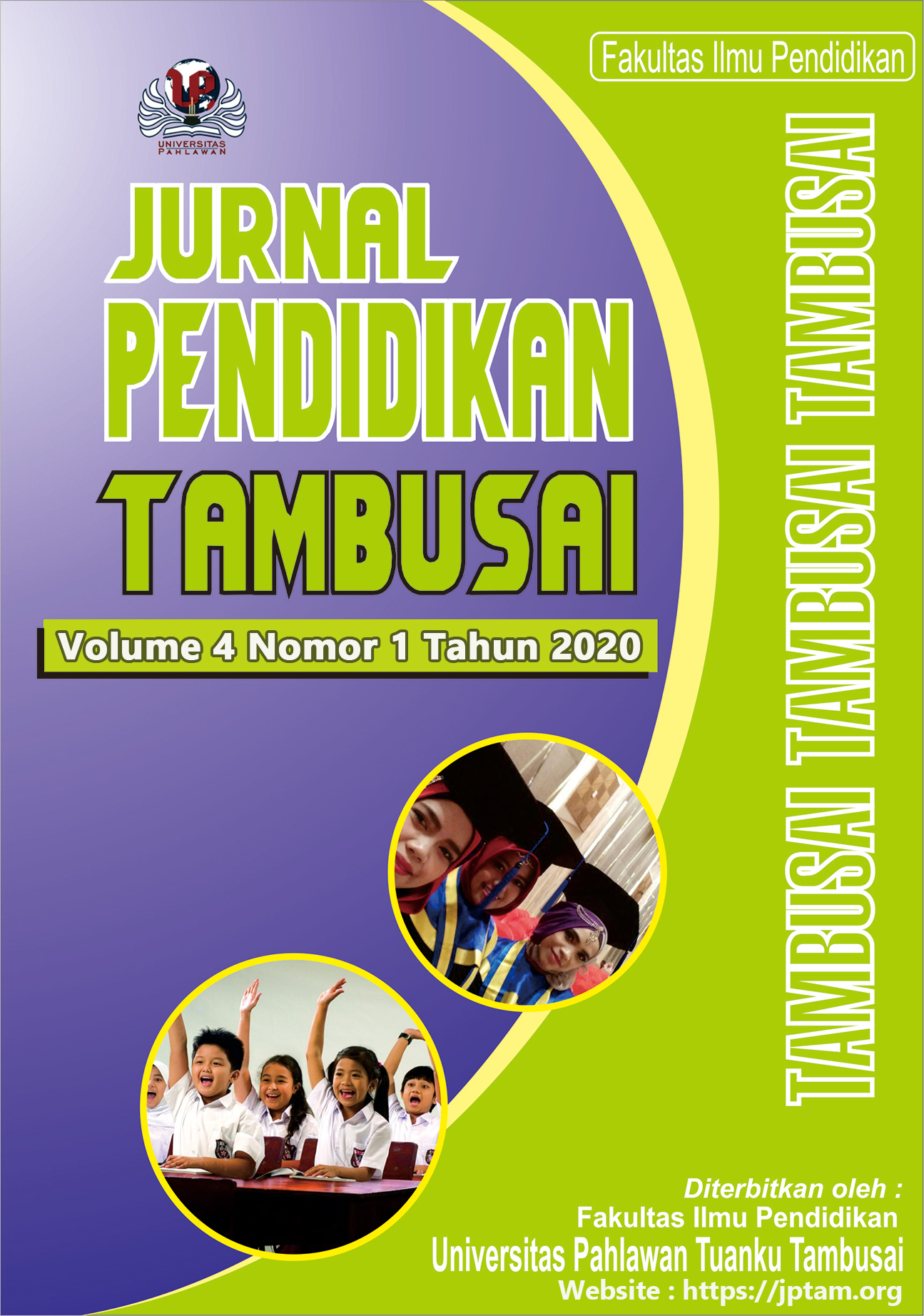 Published: Jun 5, 2020
Section:
Articles
Keywords:
pendidikan Karakter, konsep budaya, konsep sosial

Article Matrics :
Abstract views
44
times
Total Downloaded
13
times
This article can be traced in:
GOOGLE SCHOLAR
PORTAL GARUDA
BASE
INDONESIA ONESEARCH
MORAREF
Main Article Content
Yeni Melia
Pendidikan Sosiologi, Sekolah Tinggi Keguruan dan Ilmu Pendidikan PGRI Sumatera Barat, Indonesia
Abstract
Pendidikan pada dasarnya, melakukan tindakan lain yang berbeda berdasarkan pola pikir yang sesuai dengan perkembangan lingkungan sehingga seseorang memiliki tujuan untuk menghasilkan prilaku yang baik maupun untuk menambah pengetahuannya agar seseorang memiliki konsep terhadap dirinya untuk maju. Secara sosiologis pendidikan karakter dipandang, bagaimana seorang peserta didik bertindak dan bergaul ditengah-tengah masyarakat sehingga ada nilai-nilai yang dianggap baik misal: menghargai teman, bertanggung jawab terhadap tugas sekolah yang diberikan oleh guru, kejujuran dalam proses pembelajaran. Sedangkan dalam konsep kultural adanya penerapan nilai-nilai budaya yang diyakini oleh masyarakat sehingga nilai-nilai tersebut menjadi suatu kebiasaan misalnya cara berpakaian, bertutur kata dan bersalaman. Bentuk pendidikan karakter secara sosiologis antara lain: adanya keinginan untuk berkelompok dan membaur, proses sosialisasi, proses internalisasi dan proses interaksi atau berhubungan dengan rasa empati, sedangkan bentuk pendidikan karakter secara kultural dikembangkan dalam bentuk nilai pada: mata pelajaran, budaya sekolah, budaya lokal dan pengembangan diri. Dengan diterapkannya proses tersebut peserta didik lebih berkarakter dan memahami nilai-nilai baik budaya maupun sosial.
Downloads
Download data is not yet available.
Article Details
Authors who publish with this journal agree to the following terms:
Authors retain copyright and grant the journal right of first publication with the work simultaneously licensed under a Creative Commons Attribution License that allows others to share the work with an acknowledgement of the work's authorship and initial publication in this journal.
Authors are able to enter into separate, additional contractual arrangements for the non-exclusive distribution of the journal's published version of the work (e.g., post it to an institutional repository or publish it in a book), with an acknowledgement of its initial publication in this journal.
Authors are permitted and encouraged to post their work online (e.g., in institutional repositories or on their website) prior to and during the submission process, as it can lead to productive exchanges, as well as earlier and greater citation of published work (See The Effect of Open Access).
References
Abu Hamadi. (2007). Sosiologi Pendidikan. Rineka Cipta. Jakarta
A.R. Tilaar. (2004). Paradigma Baru Pendidikan Nasional. Rineka Cipta. Jakarta
A.R. Tilaar. (2012). Kaleidoskop Pendidikan Nasional. PT. Gramedia. Jakarta
James.M. Helsin. (2006). Sosiologi Dengan Pendekatan Membumi. Jakarta. Penerbit Erlangga
Imran Manan. (1988). Dasar-Dasar Sosial Budaya Pendidikan
Lickona,Thomas. (2003). My Thought About Character. Itaca and London: Cornell University Press
Mulyasa. (2011). Manajemen Pendidikan Karakter. Bumi Aksara. Jakarta
Prepres. No. 87 tahun 2017. Tentang Konsep Pendidikan Karakter.
UU Sisdiknas No.20 Tahun 2003