UPAYA PENINGKATAN MUTU PEMBELAJARAN MELALUI SUPERVISI AKADEMIK DI SMP NEGERI 1 LIRIK KABUPATEN INDRAGIRI HULU
Article Sidebar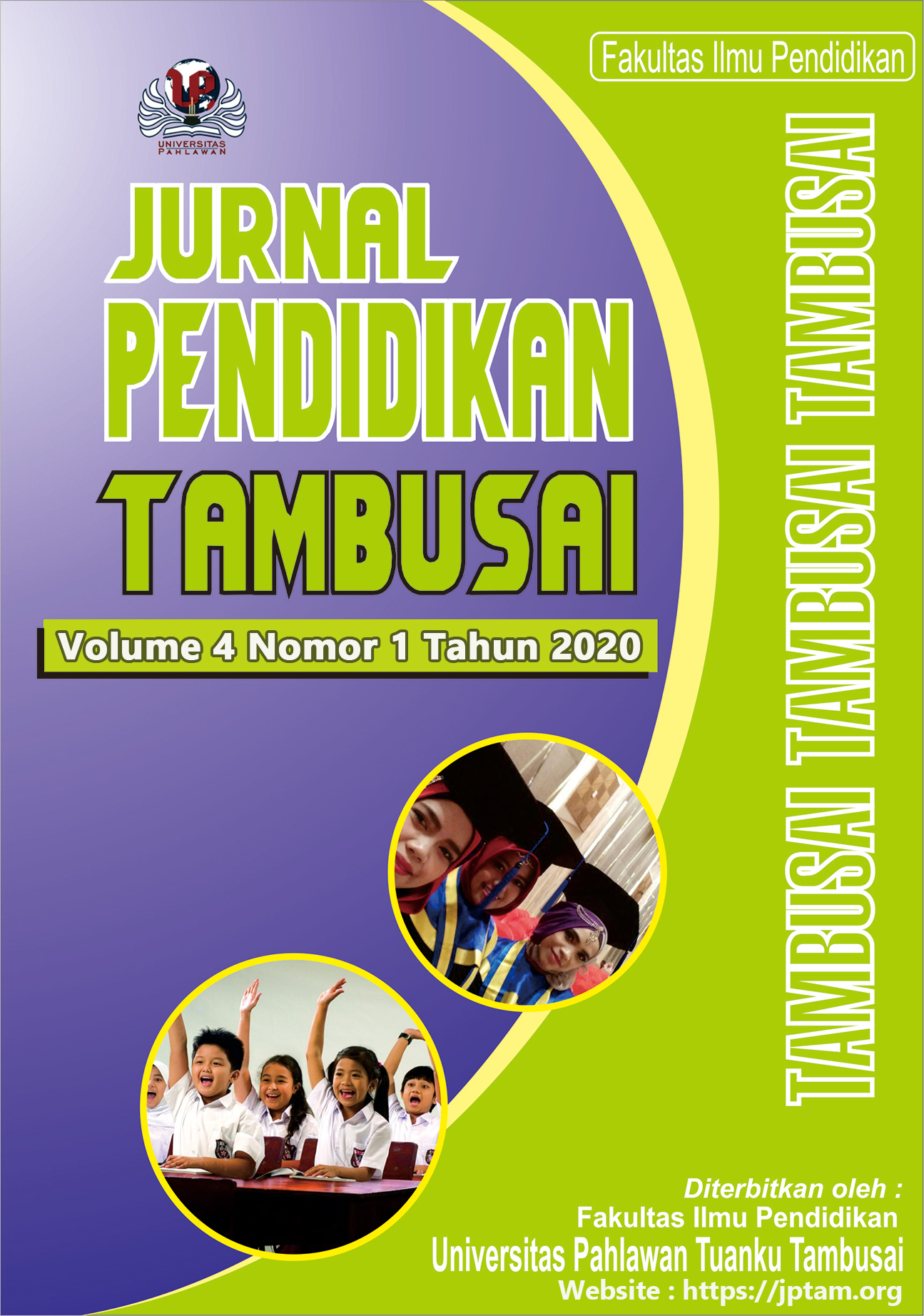 Published: Jun 16, 2020
Section:
Articles
Keywords:
supervisi akademik, mutu pembelajaran

Article Matrics :
Abstract views
3
times
Total Downloaded
1
times
This article can be traced in:
GOOGLE SCHOLAR
PORTAL GARUDA
BASE
INDONESIA ONESEARCH
MORAREF
Main Article Content
Andri Andri
SMP Negeri 1 Lirik, Indragiri Hulu Riau, Indonesia
Abstract
Keberhasilan pendidikan pada satuan pendidikan sangat dipengaruhi oleh peran kepala sekolah sebagai peneliti dalam kepemimpinan pembelajaran terhadap para guru. Kepala sekolah pada satuan pendidikan memiliki peran strategis dalam menentukan keberhasilan dan kegagalan guru dalam pembelajaran yang di dalamnya ada sistem evaluasi pembelajaran. Untuk itu penelitian ini dilakukan dalam upaya untuk meningkatkan mutu pembelajaran melalui supervisi akademik di SMP Negeri 1 Lirik. Setelah mendapat bimbingan dan binaan guru SMPN 1 Lirik melalui tindakan dalam penelitian tindakan sekolah ini menunjukkan 100 % guru sudah memiliki panduan kurikulum, 96,3% sudah membuat program tahunan, 93,3% sudah mampu membuat program semester, 90% sudah mampu membuat silabus, 80% sudah mampu membuat RPP dan 76,7% sudah mampu membuat bahan ajar.
Downloads
Download data is not yet available.
Article Details
Authors who publish with this journal agree to the following terms:
Authors retain copyright and grant the journal right of first publication with the work simultaneously licensed under a Creative Commons Attribution License that allows others to share the work with an acknowledgement of the work's authorship and initial publication in this journal.
Authors are able to enter into separate, additional contractual arrangements for the non-exclusive distribution of the journal's published version of the work (e.g., post it to an institutional repository or publish it in a book), with an acknowledgement of its initial publication in this journal.
Authors are permitted and encouraged to post their work online (e.g., in institutional repositories or on their website) prior to and during the submission process, as it can lead to productive exchanges, as well as earlier and greater citation of published work (See The Effect of Open Access).
References
Alfonso dkk., 1981 konsep supervisi akademik. Diakses melalui, https://akhmadsudrajat.wordpress.com/2011/03/04/konsep-supervisi-akademik/
Dodd, 1972, konsep supervise akademik, diakses melalui https://akhmadsudrajat.wordpress.com/2011/03/04/konsep-supervisi-akademik/
Glickman, et al. 2007, Supervisi akademik oleh Kepala Sekolah, dalam https://www.kompasiana.com/pik/57d8fef05093734806654125/supervisi-akademik-oleh-kepala-sekolah?page=all
Heri, 2019, Pengertian Guru, Diakses melalui https://salamadian.com/pengertian-guru/
Sardiman, 2011, Minat belajar, diakses melalui https://ainamulyana.blogspot.com/2012/02/minat-belajar.html
Sergiovanni, 1987, konsep supervisi akademik diakses melalui https://akhmadsudrajat.wordpress.com/2011/03/04/konsep-supervisi-akademik/