Tradisi Ziarah Makam Suku Sasak di Lombok Tengah : Antara Kebiasaan dan Keyakinan
Keywords:
Tradisi, Ziarah Makam, Suku Sasak, Lombok Tengah
Abstract
Lombok merupakan wilayah yang terdiri dari berbagai macam suku, budaya, adat istiadat,  tradisi, agama, dan kepercayaan. Ada satu tradisi yang berkembang di masyarakat di Lombok yakni ziarah makam. Tujuan penelitian ini untuk mengetahui nilai-nilai yang terkandung dalam pelaksanaan tradisi ziarah makam. Penelitian ini menggunakan metode kualitatif dengan penggunaan narrative literature review. Hasil menunjukkan bahwa masyarakat melaksanakan tradisi ziarah makam pada hari tertentu yang telah disepakati dan menjadi aturan yang berlaku di kalangan mereka. Makam yang didatangi merupakan makam-makam para alim ulama dan tuan guru, yang dianggap memiliki kesucian dan karamah. Ada beberapa tradisi yang dilaksanakan tatkala mengunjungi makam, diantaranya berdoa dan membaca ayat al-qur'an. Hal ini dilaksanakan untuk meminta hajat terutama kelancaran dan keberkahan hidup serta meminta untuk dimudahkan rezekinya. Tradisi ziarah makam masih eksis karena adanya keyakinan masyarakat didasari pada niat untuk memuliakan keluhuran dan ngalap berkah.
Kata Kunci: , , , 
References
Amal, B. K., Suroso, P., Supsiloani, S., & Purba, A. S. (2019). Work in Progress Creation and Staging of Musical Work Based on Diversity of Traditional Show Art and Ritual in North Sumatera. Opción: Revista de Ciencias Humanas y Sociales, (21), 1019-1036.
Amir, A. (2004). Kekeramatan Makam (Studi Kepercayaan Masyarakat terhadap Kekeramatan Makam-makam Kuno di Lombok. Penelitian Keislaman, 1(December 2004), 1.
Dr. Jamaluddin, M. (2019). Jejak-Jejak Arkeologi Islam.
Fitri, H., & Purba, A. S. (2023). Youth In the Existence of Nias Ethnic Culture. resmilitaris, 13(1), 2679-2692.
Haromain, N., Karyadi, L. W., & Komalasari, M. A. (2021). Respon Kultural Pemuda Terhadap Pengembangan Kawasan Wisata Mandalika Di Desa Kuta Lombok Tengah. Religion, Culture & State Journal, 1(1), 220–240.
Lutfiyah, L. (2020). Penanaman Nilai-nilai Karakter melalui Kegiatan Rutin Ziarah Makam (Studi Kasus di MI Al Kautsar Durisawo Nologaten Ponorogo). http://etheses.iainponorogo.ac.id/id/eprint/11341%0Ahttp://etheses.iainponorogo.ac.id/11341/1/SRIPSI LUTFIYAH 210616168.pdf
Mirdad, J., Helmina, H., & Admizal, I. (2022). Tradisi Ziarah Kubur: Motif Dan Aktivitas Penziarah Di Makam Yang Dikeramatkan. Khazanah, 12(1), 65–80. https://doi.org/10.15548/khazanah.v12i1.643
Mislikhah, S. (2020). Pendidikan Karakter Berbasis Kearifan Lokal. FALASIFA?: Jurnal Studi Keislaman, 11(2), 17–34. https://doi.org/10.36835/falasifa.v11i2.368
Mujib, M. M. (2016). Fenomena Tradisi Ziarah Lokal dalam Masyarakat Jawa: Kontestasi Kesalehan, Identitas Keagamaan dan Komersial. IBDA`?: Jurnal Kajian Islam Dan Budaya, 14(2), 204–224. https://doi.org/10.24090/ibda.v14i2.673
M Gazali Akbar 11 November 2021 "Ribuan warga Loteng Ziarahi Makam Pahlawan Nasional". https://radarlombok.co.id//
Machmud, M., Musa, A. E. Z., Purba, A. S., & Tang, M. (2020). Function Analysis Of South Sulawesi Traditional Media In Conveying Messages To The Public. International Journal of Advanced Science and Technology, 29(7s), 5708-5713.
No Name. 2019. Makam Nyatoq. Tersedia : https://majelisadatsasak.org/2019/12/17/makam-nyatok/
Ni'mah, A. U., & Az Zafi, A. (2020). Perspektif Masyarakat terhadap Kesakralan Makam Wali Mbah Koco Negoro Kauman Honggosoco. Inovatif, 6(2), 155–127.
Napitu, U., Napitu, R., Purba, A. S., & Amal, B. K. (2020). The Impact of Modernization on the Batak Toba General System. Webology, 17(2).
Natsir, M., Purba, A. S., Amal, B. K., & Suroso, P. (2021). Semiotic Interpretation In Javanese Wayang Kulit Performance Equipments In Deli Version. Int. J. of Aquatic Science, 12(3), 215-224.
Purba, A. S., Hufad, A., Negara, C. P., Nasrawati, N., & Ramdani, A. M. (2018, November). The implication of Baduy Dalam tribe's closure on Indonesia's rank in the World Economic Forum. In Annual Civic Education Conference (ACEC 2018) (pp. 426-428). Atlantis Press.
Pahmi, Z., & Zakariah, N. (2021). Nilai Religius dalam Prosesi adat Nede di Desa Sengkerang Kecamatan Praya Timur Kabupaten Lombok Tengah. Jurnal Bastrindo, 2(1), 69–80. https://doi.org/10.29303/jb.v2i1.132
Purba, A. S., Ramdani, A. M., & Taufika, R. 2018. Eksistensi Bahasa Melayu Dan Budaya Jamu Laut. BAHASA XI, 39.
Rosada, R., & Wawansyah, W. (2018). Tradisi Ziarah Kubur Masyarakat Sasak (Studi Kasus Makam Loang Baloq). Historis | FKIP UMMat, 2(1), 32. https://doi.org/10.31764/historis.v2i1.198
Syafrizal & Purba, A. S. (2023). Value Of Women In Ocu Community In Historical Turn To Matrilineal. resmilitaris, 13(1), 2669-2678.
Setiawan, B. (2016). Tradisi Ziarah Kubur: Agama Sebagai Konstruksi Sosial Pada Masyarakat di Bawean, Kabupaten Gresik. Biokultur, 5(2), 247–261. http://journal.unair.ac.id/download-fullpapers-bkfb2201c8e8full.pdf
Syafrizal, S., Purba, A. S., & Corry, C. (2022). Changes in Cultural Assimilation in Harmonization of Children's Social Relations. Randwick International of Social Science Journal, 3(3), 620-633.
Triandini, E., Jayanatha, S., Indrawan, A., Werla Putra, G., & Iswara, B. (2019). Metode Systematic Literature Review untuk Identifikasi Platform dan Metode Pengembangan Sistem Informasi di Indonesia. Indonesian Journal of Information Systems, 1(2), 63. https://doi.org/10.24002/ijis.v1i2.1916
Turmuzi, M., Sudiarta, I. G. P., & Suharta, I. G. P. (2022). Systematic Literature Review: Etnomatematika Kearifan Lokal Budaya Sasak. Jurnal Cendekia?: Jurnal Pendidikan Matematika, 6(1), 397–413. https://doi.org/10.31004/cendekia.v6i1.1183
Widyaningsih, R., & Abdul Hanif, M. (2018). Tradisi Ziarah Makam Masyayikh Pondok Pesantren Al Hikmah 2 (Teori Sakralitas Agama Emile Durkheim). Jurnal Living Hadis, 2(1), 1. https://doi.org/10.14421/livinghadis.2017.1326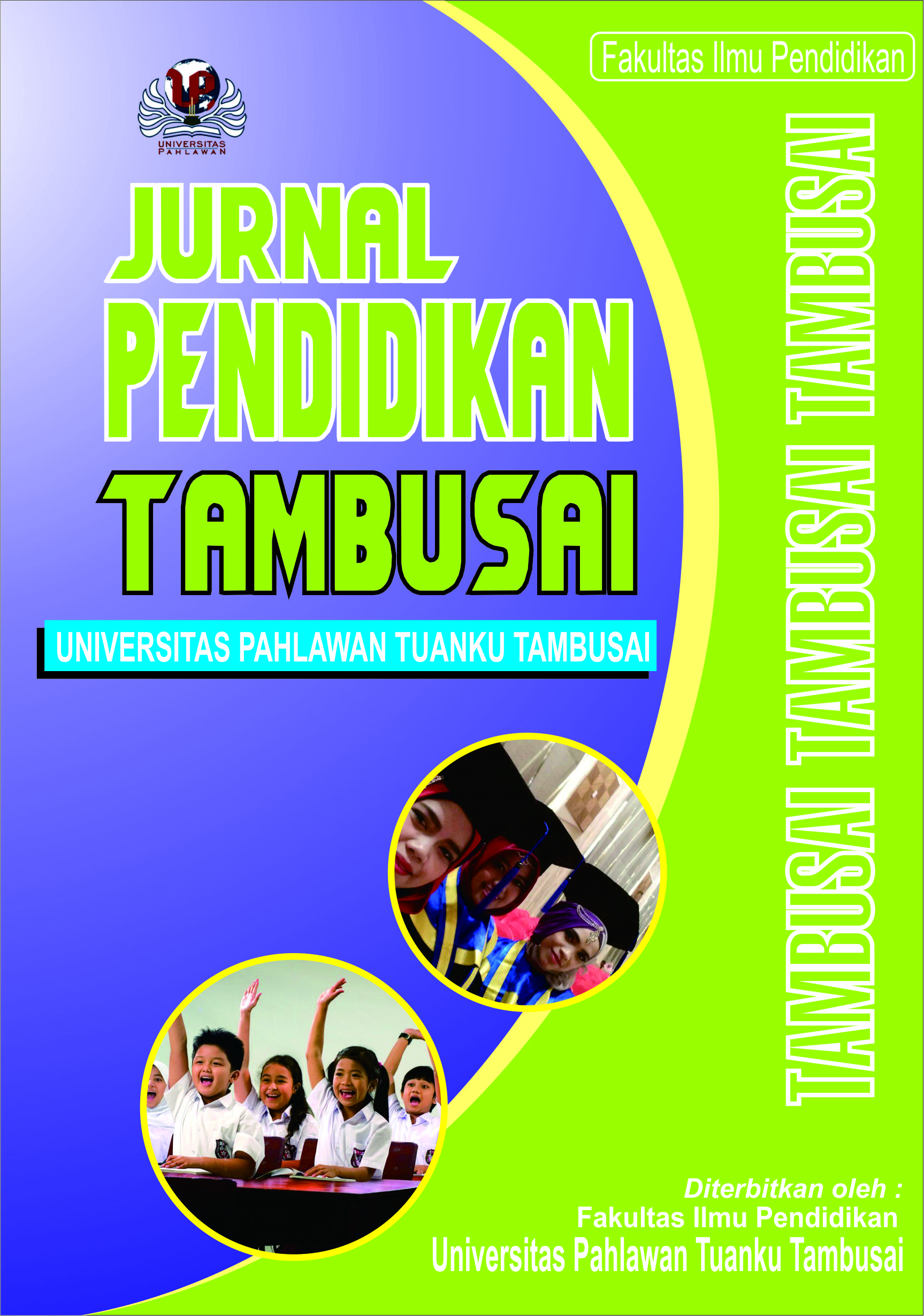 Downloads
How to Cite
Wanti, B. P. ., Wahidah, A. ., Purba, A. S. ., & Rachmani, T. D. . (2023). Tradisi Ziarah Makam Suku Sasak di Lombok Tengah : Antara Kebiasaan dan Keyakinan. Jurnal Pendidikan Tambusai, 7(1), 2746–2751. https://doi.org/10.31004/jptam.v7i1.5634
Section
Articles of Research
License
Authors who publish with this journal agree to the following terms:
Authors retain copyright and grant the journal right of first publication with the work simultaneously licensed under a Creative Commons Attribution License that allows others to share the work with an acknowledgement of the work's authorship and initial publication in this journal.
Authors are able to enter into separate, additional contractual arrangements for the non-exclusive distribution of the journal's published version of the work (e.g., post it to an institutional repository or publish it in a book), with an acknowledgement of its initial publication in this journal.
Authors are permitted and encouraged to post their work online (e.g., in institutional repositories or on their website) prior to and during the submission process, as it can lead to productive exchanges, as well as earlier and greater citation of published work (See The Effect of Open Access).