Peningkatan Kemampuan Literasi Pelajar melalui Kelompok Belajar di Desa Pardugul Kab. Samosir
Keywords:
Peningkatan Literasi, Pelajar, Desa Pardugul
Abstract
Membaca merupakan sebuah aktivitas yang melafalkan atau mengeja sebuah tulisan. Ada banyak manfaat membaca, di antaranya membantu pengembangan pemikiran dan menjernihkan cara berpikir, meningkatkan pengetahuan, meningkatkan memori dan pemahaman. Khususnya terhadap pelajar, membaca adalah satu hal penting yang harus dikuasai dan dipahami. Literasi bukanlah sebuah hal mudah untuk dibangun karena butuh kesadaran dan semangat untuk membawa perubahan. Literasi membaca bukanlah sekedar kegiatan membaca biasa melainkan sebuah kegiatan yang bisa membangun budaya itu sendiri. Kegiatan literasi memang merujuk pada kemampuan dasar seseorang dalam membaca dan menulis. Melalui program Pengabdian kepada Masyarakat yang dilakukan merupakan upaya untuk meningkatkan kemampuan literasi pelajar di lingkungan masyarakat. Maka dengan itu melalui kegiatan kelompok belajar yang dilaksanakan di Kantor Desa Pardugul, Kecamatan Pangururan, diharapkan mampu untuk meningkatkan literasi. Kegiatan Pengabdian Kepada Masyarakat ini juga dilakukan untuk membantu kebutuhan yang dibutuhkan oleh masyarakat.
References
Daryanto. 2010. Belajar dan Mengajar, Bandung: Yrama Widya. 2. Etin Solihatin, 2012, Strategi Pembelajaran PPKN, Jakarta: Bumi Aksara.
Oktariani & Evri Ekadiansyah. 2020. Peran Literasi Dalam Pengembangan Kemampuan Berpikir Kritis. Jurnal Penelitian Pendidikan, Psikologi dan Kesehatan. Vol 1 (1). https://jurnalp3k.com/index.php/J-P3K/article/view/11/pdf (diakses Maret 2023).
Slameto. (2015). Belajar dan Faktor-faktor yang Memengaruhinya. Jakarta: Rineka Cipta. Sugiyono.
Tarigan, H. G. (2015). Berbicara Sebagai Suatu Keterampilan Berbahasa. Bandung: Angkasa.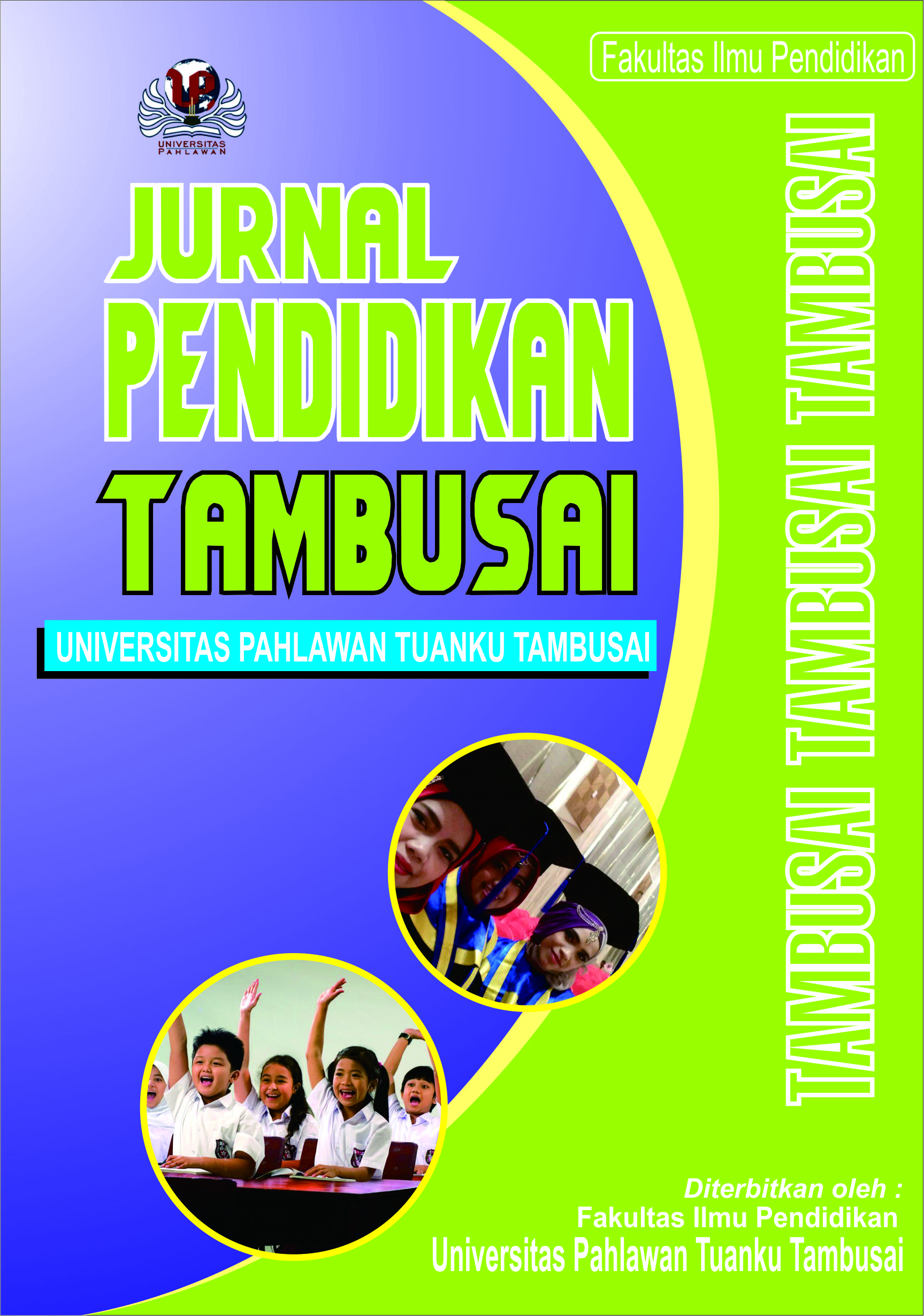 Downloads
How to Cite
Naibaho, T. ., Frisila Sibuea, M. P. ., Tampubolon, E. T. ., Siburian, E. S. ., Pasaribu, D. K. ., Pardosi, I. T. ., & Lumbantobing, I. J. . (2023). Peningkatan Kemampuan Literasi Pelajar melalui Kelompok Belajar di Desa Pardugul Kab. Samosir. Jurnal Pendidikan Tambusai, 7(1), 55–60. https://doi.org/10.31004/jptam.v7i1.5716
Section
Articles of Community Service
License
Authors who publish with this journal agree to the following terms:
Authors retain copyright and grant the journal right of first publication with the work simultaneously licensed under a Creative Commons Attribution License that allows others to share the work with an acknowledgement of the work's authorship and initial publication in this journal.
Authors are able to enter into separate, additional contractual arrangements for the non-exclusive distribution of the journal's published version of the work (e.g., post it to an institutional repository or publish it in a book), with an acknowledgement of its initial publication in this journal.
Authors are permitted and encouraged to post their work online (e.g., in institutional repositories or on their website) prior to and during the submission process, as it can lead to productive exchanges, as well as earlier and greater citation of published work (See The Effect of Open Access).