Peranan Suara pada Film Tilik Sutradara Wahyu Agung Prasetyo
Keywords:
Film, Suara, Tilik, Wahyu Agung Prasetyo
Abstract
Adapun judul penelitian ini adalah Perana Suara Pada Film Tilik Sutradara Wahyu Agung Prasetyo. Dalam film ini menceritakan tentang seseorang gadis cantik yang berada dikampungnya dan mempunyai nama Dian. banyak lelaki yang mendekatinya sampai datang melamarnya. masyarakat desa bergunjing perihal status lajang Dian. dalam satu kesempatan masyarakat melakukan perjalanan naik truk dalam rangka menjenguk (tilik) Bu Lurah pada rumah sakit di Kota, beberapa masyarakat berdebat tentang siapa yang bakal mempersunting Dian. Adapun tujuan dalam penelitian ini adalah penulis ingin mengetahui bagaimana peranan suara yang terdapat pada film Tilik Sutradara Wahyu Agung Prasetyo. Dalam penelitian ini penulis menggunakan sebuah metode untuk mendeskripsikan peranan suara yang terdapat pada film "Tilik" metode yang digunakan yaitu metode deskripsi kualitatif. Dimana metode ini memberikan pemahaman melalui penjelasan tertulis. Adapun hasil dalam penelitian ini menunjukkan bahwa kombinasi antara dialog suara pada film tilik sutradara Wahyu Agung Prasetyo yaitu mempermudah dalam menyampaikan suatu kesan kepada penonton adalah seperti Digieticsound dan nondigietic sound yang mampu memberikan dimensi suara pada film Tilik Sutradara Wahyu Agung Prasetyo.
References
Pratista, Himawan. 2008. Memahami Film. Yogyakarta: Homerian Pustaka.
H.B. Sutopo. 2006. Metodologi Penelitian Kualitatif Dasar Teori dan Terapannya Dalam Penelitian. Surakarta: Universitas Sebelas Maret.
Sugiyono, 2011. Metode Penelitian Kuantitatif kualitatif dan R&D. Bandung: Alfabeta
A.S.C, Joseph V.Mascelli.1987. Sinematografi. Jakarta : Cine/Grafic Publications Hollywood, California 90028.
Manunggal, T.P., 2018. Fungsi Suara Latar Sebagai Penunjuk Setting Dalam Film A Copy Of My Mind (Doctoral dissertation, Institut Seni Indonesia (ISI) Surakarta).
Yozani, Ringgo Eldapi. "Peranan Suara Dalam Film Dokumenter Renita–Renita Dan It's A Beautiful Day."
Manesah, D. and Damanik, A.B., 2021. Analisis Suara Pada Film Train To Busan Sutradara Yeon Sang-Ho. PROPORSI: Jurnal Desain, Multimedia dan Industri Kreatif, 7(1), pp.01-12.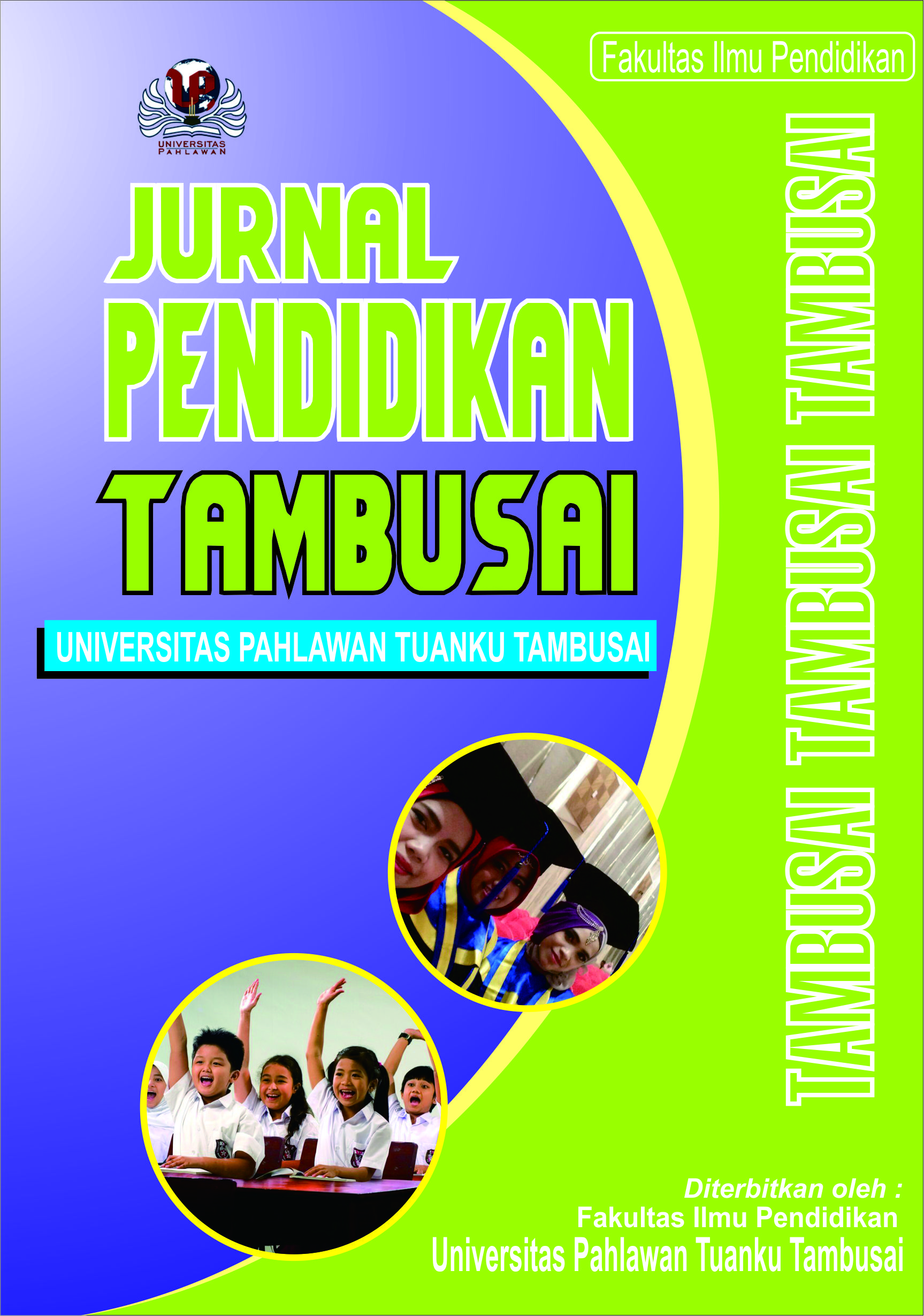 Downloads
How to Cite
Manesah, D. ., Darma, S. ., Wahyuni, S. ., Alfathoni, M. A. M. ., & Ginting, E. . (2023). Peranan Suara pada Film Tilik Sutradara Wahyu Agung Prasetyo. Jurnal Pendidikan Tambusai, 7(2), 3652–3657. https://doi.org/10.31004/jptam.v7i2.6220
Section
Articles of Research
License
Authors who publish with this journal agree to the following terms:
Authors retain copyright and grant the journal right of first publication with the work simultaneously licensed under a Creative Commons Attribution License that allows others to share the work with an acknowledgement of the work's authorship and initial publication in this journal.
Authors are able to enter into separate, additional contractual arrangements for the non-exclusive distribution of the journal's published version of the work (e.g., post it to an institutional repository or publish it in a book), with an acknowledgement of its initial publication in this journal.
Authors are permitted and encouraged to post their work online (e.g., in institutional repositories or on their website) prior to and during the submission process, as it can lead to productive exchanges, as well as earlier and greater citation of published work (See The Effect of Open Access).