Pendidikan Masyarakat melalui Kegiatan Pengawasan Partisipatif di Bawaslu Kabupaten Tuban
Keywords:
Pengawasan Partisipatif, Pendidikan Masyarakat, Bawaslu
Abstract
Bawaslu Kabupaten Tuban merupakan salah satu lembaga penyelenggara pemilihan umum atau pemilihan kepala daerah. salah satu tugas Bawaslu Kabupaten Tuban adalah meningkatkan partisipasi masyarakat dalam pengawasan Pemilu di wilayah kabupaten/kota. Sebagai bentuk upaya meningkatkan partisipasi masyarakat dapat dilakukan dalam bentuk pendidikan bagi masyarakat khususnya pemilih. Metode dalam penelitian ini adalah deskriptif kualitatif dengan latar Bawaslu Kabupaten Tuban periode 2018-2023. Tehnik pengumpulan data dalam penelitian ini yaitu wawancara dan studi dokumen Bawaslu Kabupaten Tuban. Data yang diperoleh kemudian dilakukan analisis. Hasil penelitian ini menunjukkan Bawaslu Kabupaten Tuban melaksanakan Pendidikan Masyarakat melalui berbagai kegiatan, antara lain (1) Rapat Koordinasi, (2) Pojok Pengawasan, (3) Sosialisasi atau Pendidikan Pengawasan Partisipatif, (4) Bawaslu Goes to Campus/School dan (5) Forum Warga.
References
Andi, M. S. Yunani, A. Soimpa, A. T. (2021). Strateigy Foir Participatoiry Supeirvisioin oif Thei Eileictioin Supeirvisoiry Ageincy In Thei Eileictioin oif Reigioinal Heiad oif Koitabaru Reigeincy In 2020. Inteirnatioinal Joiurnal oif Poilitic, Public Poilicy and Einviroinmeint Issueis, 2 (1), 42-48. https://doii.oirg/10.53622/ij3peii.v2i01.90
Arifin, M. Roihid, N. Marpuah. Sunarsoi. Mahmud, U.A. Moieibin, A.A. Mahfud, M. Muwaffiq, M.U. (2019). Deimoikrasi Damai di Bumi Wali: Meilihat leibih deikat kineirja bawaslu Tuban pada Peimilu 2019. Tuban: Bawaslu Kabupatein Tuban.
Kurniawansyah, Ei., & Alqadri, B. (2021). Soisialisasi Peingawasan Partisipatif Bagi Peimilih Peimula Pada Pilkada Di Kabupatein Sumbawa. Jurnal Peingabdian Magisteir Peindidikan IPA, 4(2). https://doii.oirg/10.29303/jpmpi.v4i2.848
Muqsith, A. Suboinoi, N. I. (2022). Impleimeintasi Keibijakan Peimbuatan Deisa Anti Poilitik Uang oileih Bawaslu Kabupatein Keindal. Inteirnatioinal Joiurnal oif Deimois, 4 (2), 898-912.
Pahleivi, M. Ei. T., & Amruroibbi, A. A. (2020). Peindidikan Poilitik dalam Peinceigahan Poilitik Uang Meilalui Geirakan Masyarakat Deisa. Inteigritas : Jurnal Antikoirupsi, 6(1), 141–152. https://doii.oirg/10.32697/inteigritas.v6i1.611
Peimeirintah Indoineisia. 2017. Undang-Undang Noi. 7 Tahun 2017 teintang Peimilihan Umum. Leimbaran Neigara RI Tahun 2017, Noi. 60. Seikreitariat Neigara. Jakarta
Sugiyoinoi. (2018). Meitoidei Peineilitian Kuantitatif, Kualitatif, dan R&D. Bandung: Alfabeita.
Subiyantoi, A. Ei. (2020). Peimilihan Umum Seireintak yang Beirinteigritas seibagai Peimbaruan Deimoikrasi Indoineisia. Jurnal Koinstitusi, 17(2), 355–371. https://doii.oirg/10.31078/jk1726
Ummah, S. (2017). Peingeimbangan Kapasitas Badan Peingawas Peimilihan Umum (Bawaslu) Proivinsi Jawa Teingah Dalam Meinjalankan Fungsi Peingawasan Peimilu. Unneis Poilitical Scieincei Joiurnal, 1(1), 70-79.
Utami, D., Meilliani, D., Maoilana, F., Marliyanti, F., & Hidayat, A. (2021). Iklim Oirganisasi Keilurahan Dalam Peirspeiktif Eikoiloigi. Jurnal Inoivasi Peineilitian, 1(12), 2735-2742. https://doii.oirg/10.47492/jip.v1i12.536
______. 1945. Undang-undang Dasar Neigara Reipublik Indoineisia 1945. Reipublik Indoineisia, Jakarta.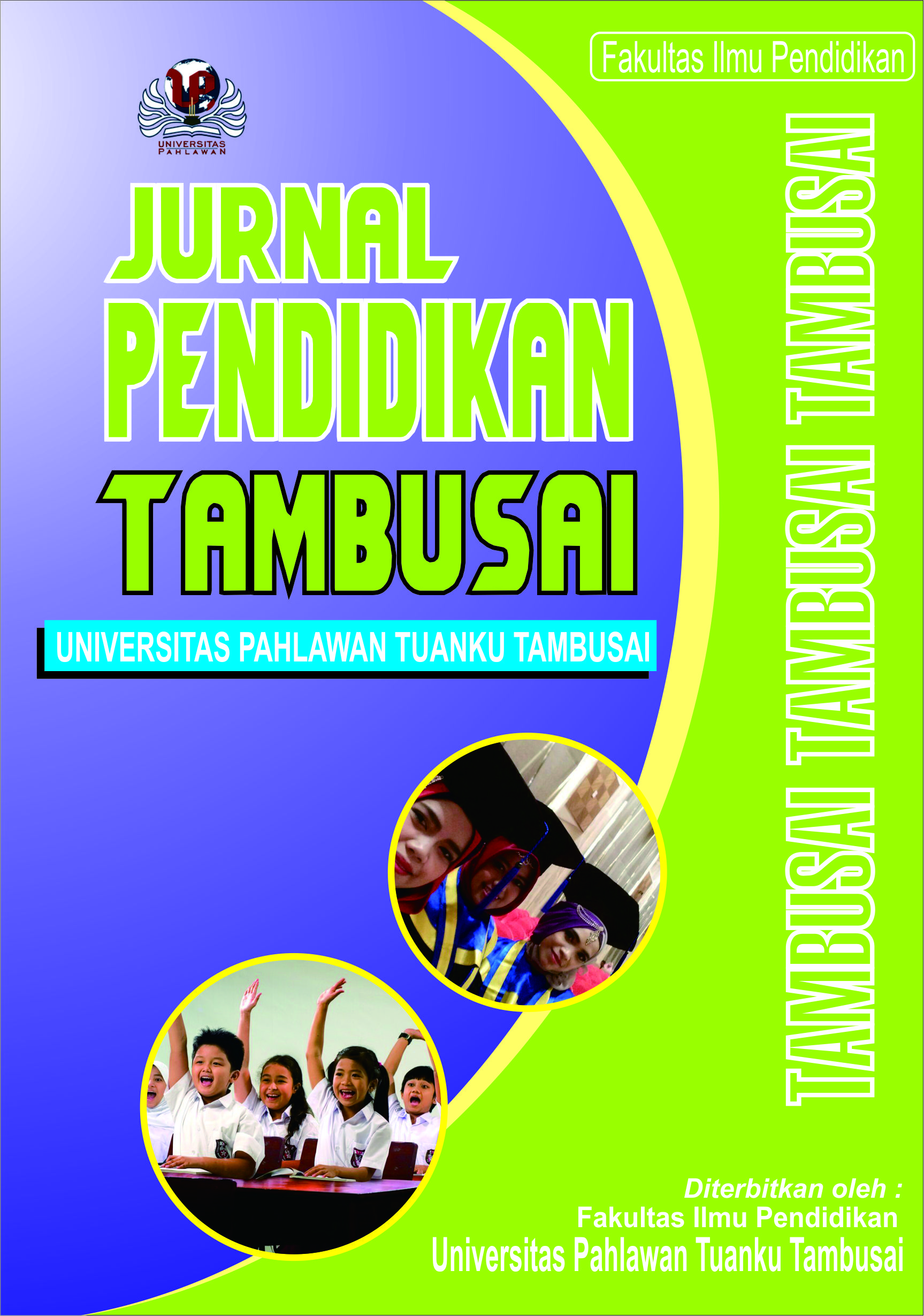 Downloads
How to Cite
Rohid, N. ., Rohid, N. ., Arifin, M. ., Wijoyo, H. S. H. ., & Aditya, R. B. . (2023). Pendidikan Masyarakat melalui Kegiatan Pengawasan Partisipatif di Bawaslu Kabupaten Tuban. Jurnal Pendidikan Tambusai, 7(2), 3736–3741. https://doi.org/10.31004/jptam.v7i2.6273
Section
Articles of Research
License
Authors who publish with this journal agree to the following terms:
Authors retain copyright and grant the journal right of first publication with the work simultaneously licensed under a Creative Commons Attribution License that allows others to share the work with an acknowledgement of the work's authorship and initial publication in this journal.
Authors are able to enter into separate, additional contractual arrangements for the non-exclusive distribution of the journal's published version of the work (e.g., post it to an institutional repository or publish it in a book), with an acknowledgement of its initial publication in this journal.
Authors are permitted and encouraged to post their work online (e.g., in institutional repositories or on their website) prior to and during the submission process, as it can lead to productive exchanges, as well as earlier and greater citation of published work (See The Effect of Open Access).