Tingkat Keterampilan Shooting Sepak Bola Pada Mahasiswa PJKR UKAW
Keywords:
Keterampilan, Shooting Sepak Bola
Abstract
Keterampilan bermain sepak bola merupakan kesanggupan dan kemampuan untuk melakukan gerakan-gerakan mendasar atau teknik dasar dalam permainan sepakbola secara efektif dan efisien, dengan teknik yang dikuasai adalah passing, shooting, controlling, dan heading. Teknik dasar shooting sepak bola merupakan gerakan yang dibutuhkan dalam permainan sepak bola dan teknik yang paling efektif untuk mencetak gol. Pendekatan dalam penelitian ini menggunakan metode deskriptif kuantitatif dengan tujuan untuk dapat mengetahui tingkat keterampilan shooting sepak bola pada saat penelitian berlangsung tanpa melakukan pengujian hipotesis dengan teknik analisis data pada penelitian ini menggunakan teknik tes keterampilan shooting sepak bola. Hasil tes tingkat keterampilan shooting sepak bola pada mahasiswa PJKR UKAW maka diperoleh  tidak ada yang berklasifikasi Baik dan Buruk, 16,7% (7 orang Mahasiswa) pada klasifikasi Sedang, 83,3% (35 orang Mahasiswa) pada klasifikasi Kurang.
References
Arikunto, Suharsimi. (2010). Prosedur Penelitian Suatu Pendekatan Praktik. Jakarta: PT Rineka Cipta.
Fadillah, R. (2009). Ayo Bermain Sepak Bola. Banten: Kenangan Pustaka Indonesia
Fauzi, M. S., & Bakar, A. (2019). Pengaruh Latihan Up Hill Terhadap Kekuatan Shooting Dalam Permainan Sepakbola Pada Club Abadi Talise. Riyadho: Jurnal Pendidikan Olahraga, 2(2), 28-35. http://dx.doi.org/10.31602/rjpo.v2i2.2479
Luxbacher, A. Joseph. (2008). Sepakbola Taktik dan Teknik Bermain. Jakarta: PT
Raja Grafindo Persada.
Nurhasan & Narlan, A. (2010). Tes dan Pengukuran Pendidikan Olahraga.
Tasikmalaya: PJKR FKIP UNSIL.
Panel., Suhairi, M., & Lauh, W.D.A. (2022). Upaya Meningkatkan Hasil Belajar Shooting Sepak Bola Melalui Metode Bermain Pada Siswa Sekolah Menengah Pertama Negeri 3 Siding Kabupaten Bengkayang. Journal Sport Academy, 1(1), 17-32. https://doi.org/10.31571/jsa.v1i1.4
Raharjo, S. M. (2018). Pengembangan Alat Target Tendangan Untuk Melatih Akurasi Shooting Pemain Sepak Bola. JORPRES: Jurnal Olahraga Prestasi, 14(2), 164-177. https://doi.org/10.21831/jorpres.v14i2.23827
Sugiyono. 2019. Metodelogi Penelitian Kuantitatif dan Kualitatif Dan R&D. Bandung: ALFABETA.
Sutanto, Teguh. (2016). Buku Pintar Olahraga. Yogyakarta: Pustaka Baru Press.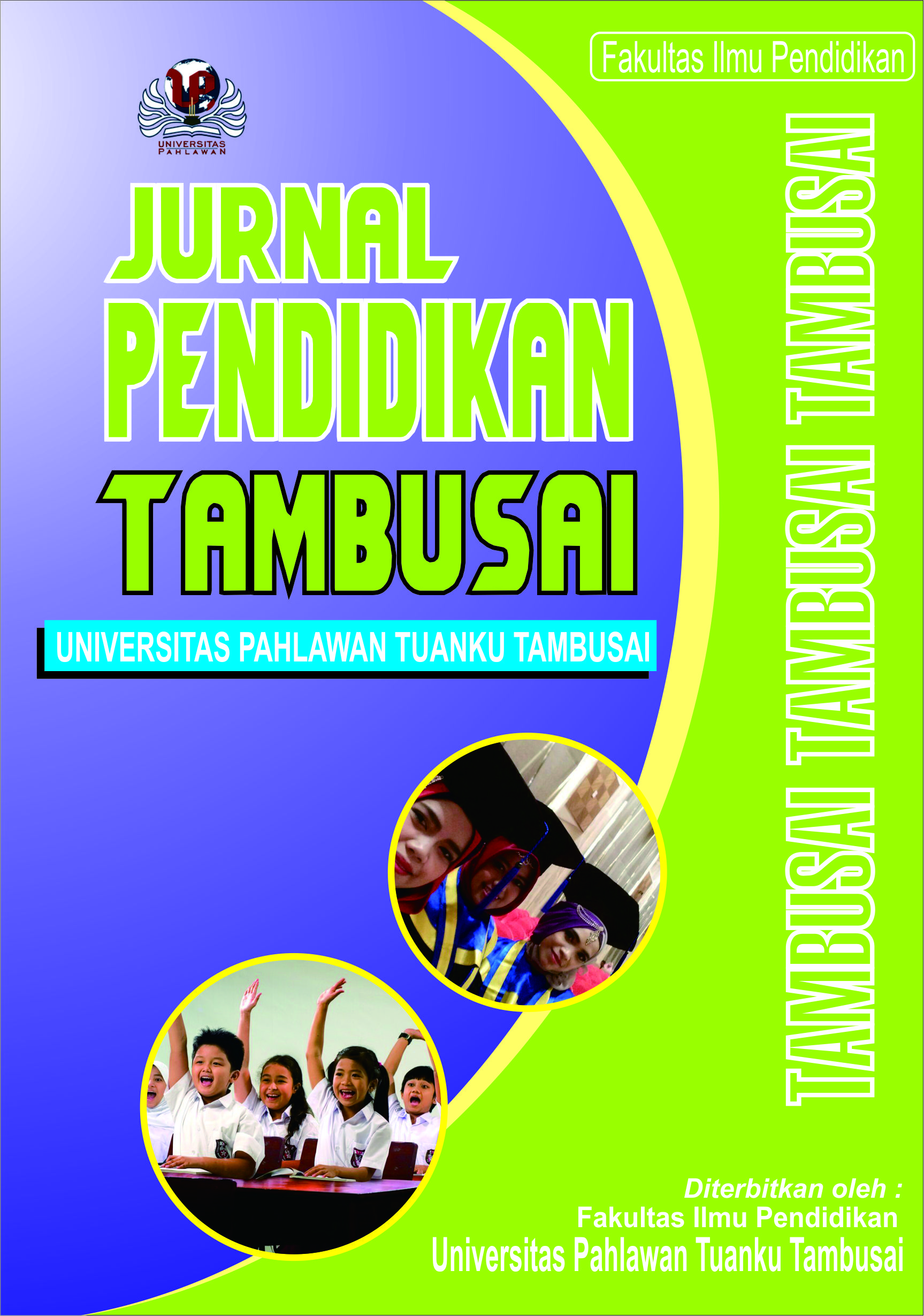 Downloads
How to Cite
Mae, R. M. . (2023). Tingkat Keterampilan Shooting Sepak Bola Pada Mahasiswa PJKR UKAW. Jurnal Pendidikan Tambusai, 7(2), 4925–4933. https://doi.org/10.31004/jptam.v7i2.6495
Section
Articles of Research
License
Authors who publish with this journal agree to the following terms:
Authors retain copyright and grant the journal right of first publication with the work simultaneously licensed under a Creative Commons Attribution License that allows others to share the work with an acknowledgement of the work's authorship and initial publication in this journal.
Authors are able to enter into separate, additional contractual arrangements for the non-exclusive distribution of the journal's published version of the work (e.g., post it to an institutional repository or publish it in a book), with an acknowledgement of its initial publication in this journal.
Authors are permitted and encouraged to post their work online (e.g., in institutional repositories or on their website) prior to and during the submission process, as it can lead to productive exchanges, as well as earlier and greater citation of published work (See The Effect of Open Access).