Meaning in Life pada Wanita yang Belum Memiliki Keturunan
Keywords:
Wanita Yang Belum Memiliki Keturunan, Meaning In Life, Metode Kualitatif
Abstract
Viktor Frankl dalam bukunya yang berjudul Man"s Search of Meaning (2017) menjelaskan bahwa dorongan utama seseorang dalam hidup bukanlah mencari kepuasan, melainkan penemuan serta pencarian makna hidup. Dalam kehidupan banyak permasalahan yang akan dihadapi seseorang. Oleh karena itu orang tersebut harus mampu mencari dan menemukan makna dalam hidupnya. Setiap orang memiliki perbedaan dalam memaknai kehidupannya, begitupun dengan pasangan suami istri.Tujuan penelitian ini adalah mengkaji lebih dalam mengenai meaning in life pada wanita yang belum memiliki keturunan, menggunakan metode penelitian kualitatif dengan pendekatan fenomenologis. Subjek penelitian ini adalah tiga wanita yang belum memiliki keturunan, dimana data yang dikumpulkan menggunakan metode wawancara. Analisis data pada penelitian ini menggunakan pendekatan IPA (Interpretative Phenomelogical Analysis). Penelitian ini menemukan delapan tema terkait meaning in life pada wanita yang belum memiliki keturunan. Tema-tema tersebut yaitu, stigmatisasi masyarakat, emosi negatif, penerimaan diri, changing attitude, tujuan kehidupan, optimisme, coping strategis, serta social support. Kemudian berdasarkan tahapan penemuan makna hidup yang dikemukakan oleh Bastaman terdapat 5 tahapan penemuan makna hidup dimana seluruh subjek dapat mencapai tahapan keempat yaitu realisasi makna.
References
Amalia, M., Hidayah, N., & Fauzan, L. (2017). Meaning of life siswa sekolah menengah pertama dengan latar belakang budaya Samin. Jurnal kajian bimbingan dan konseling , 2 (3), 97-106.
Arri, H., Agus, S., & Padmi, D. Y. (2019, January). Individual adaptation based on family development stage. In 1st International Conference on Education and Social Science Research (ICESRE 2018) (pp. 185-189). Atlantis Press.
Bastaman, H. D. (2007). Logoterapi: psikologi untuk menemukan makna hidup dan meraih hidup bermakna. Jakarta: Rajawali Press.
Bataman, H. D. (1996). Meraih hidup bermakna: kisah pribadi dengan pengalaman tragis. Jakarta: Paramadina.
Bell, K. (2013). Construction of "infertility" and some lived experiencess of involuntary childlessness. Journal of Women and Social, 28 (3), 284-295.
Creswell, J. (2009). Research Design Qualitative, Quantitative,and Mixed Methods Approaches (3rd ed.). SAGE.
Frankl, V. E. (2017). Man's search for meaning. Jakarta: Noura Books.Kahija, Y. . L. (2017). Penelitian Fenomenologis?: Jalan Memahami Hidup. Kanisius.
Hammerli, k., Znoj, H., & Berger, T. (2010). What are the issue confronting infertile woman? A Qualitative Approach. The Qualitaive Report, 15(4), 766-782.
Hapsari, I, I., & Septiani, S, R. (2015). Kebermaknaan hidup pada wanita yang belum memiliki anak tanpa disenngaja (involuntary childless). Jurnal Penelitian dan Pengukuran Psikologi, 4 (2), 90-100.
Harzif, A. K., Santawi, V. P. A., & Wijaya, S. (2019). Dicrepancy in perception of infertility and attitude towards treatment options: Indonesian urban and riral area. Reproductive Health, 16 (162), 1-7.
Indriani, R. (2014). Pengaruh kepribadian terhadap kepuasan perkawinan wanita dewasa awal pada fase awal perkawinan ditinjau dari teori trait kepribadian big five. Jurnal Psikologi Klinis dan Kesehatan Mental, 3(1), 33-39.
Iram, et al. (2020). The effect of provision of instrumental, emotional, and informational support on psychosocial adjustment of involuntary childless woman in pakistan. Journal of Family Issue, 00 (0), 1-30.
Karaca, A., & Unsal, G. (2015). Psychosocial problems anda coping strategies among turkish women with infertility. Asian Nursing Research, 9(3), 243-250.
Mardiyan, R., & Kustanti, E.R. (2016). Kepuasann pernikahan pada pasangan yang belum memiliki keturunan. Jurnal Empati, 5(3), 558-565.
Nanur, F., N., & dkk. Persepsi pasangan infertil terhadap masalah infertilitas di Kecamatan Langke rembong. Jurnal Ilmu Kesehatan (JIK), 6(2), 317-323.
Novrika, b. (2017). Hubungan mekanisme koping dengan kecemasan pada pasangan infertile di RSIA Annisa Jambi tahun 2016. Riset Informasi Kesehatan, 6(2),184-190.
Oktafriani, Y., & Abidin, Z. (2021). Memaknai pengalaman tanpa anak:studi fenomenologi pada suami-istri yang mengalami infertilitas. Jurnal RAP UNP, 12 (1), 57-80.
Oktavia, W., Fitriani, e., Selinaswati. (2020). Kehidupan perkawinan pasangan tanpa anak. Jurnal Perspektif; Jurnal Kajian Sosiologi dan Pendidikan, 3(2), 332-339.
Panggabean, G., S. (2014). Involuntary Childlessness, stigma, and woman's identity. Jurnal Sosiologi reflektif, 9(1), 51-62.
Pietkiewicz, I., & Smith, J. A. (2014). A practical guide to using interpretative phenomenological analysis in qualitative research psychology. Psychological Journal, 20 (1), 7-14.
Prasetyo, I., H., & Putra, B., A. (2020). Penerimaan diri pada wanita involuntary childless (Ketiadaaan anak tanpa kerelaan. Jurnal Psikologi Kepribadian dan Sosial, 6, 39-48.
Rahmaniza, R., Riasmini, N. M., & Netrida. (2019). Studi fenomenologi: mekanisme koping perempuan yang belum memunyai keturunan ditinjau dari aspek budaya minangkabau. Jurnal Keperawatan Indonesia, 22 (3), 209-218.
Sari, R., P., N.,. (2016). Nusyuz-marital rape (KDRT) peerspektif hokum perkawinan islam. Al-Alwal, 5(2), 141-156.
Steger, et al. (2006). The meaning in life questionnaire: Assessing the presence of and search for meaning in life. Journal of Counseling Psychology,53 (1), 80-93.
Sumanto. (2006). Kajian psikologis kebermaknaan hidup. Buletin Psikologi, 14(2), 115-135.
Smith, J. A. (2009). Qualitative psychology: a practical guide to research methods (terjemahan). Pustaka Pelajar: Yogyakarta.
Tanaka, K., & Johnson, N. E. (2014). Childlessness and Mental Well-Being in a Global Context. Journal of Family Issues, 37(8), 1027–1045. https://doi.org/10.1177/0192513X1452 6393
Ulfah, S. M., & Mulyana, O. P. (2014). Gambaran subjective well being pada wanita involuntary childless. Jurnal Mahasiswa Universitas Negeri Surabaya, 2(3), 1-10.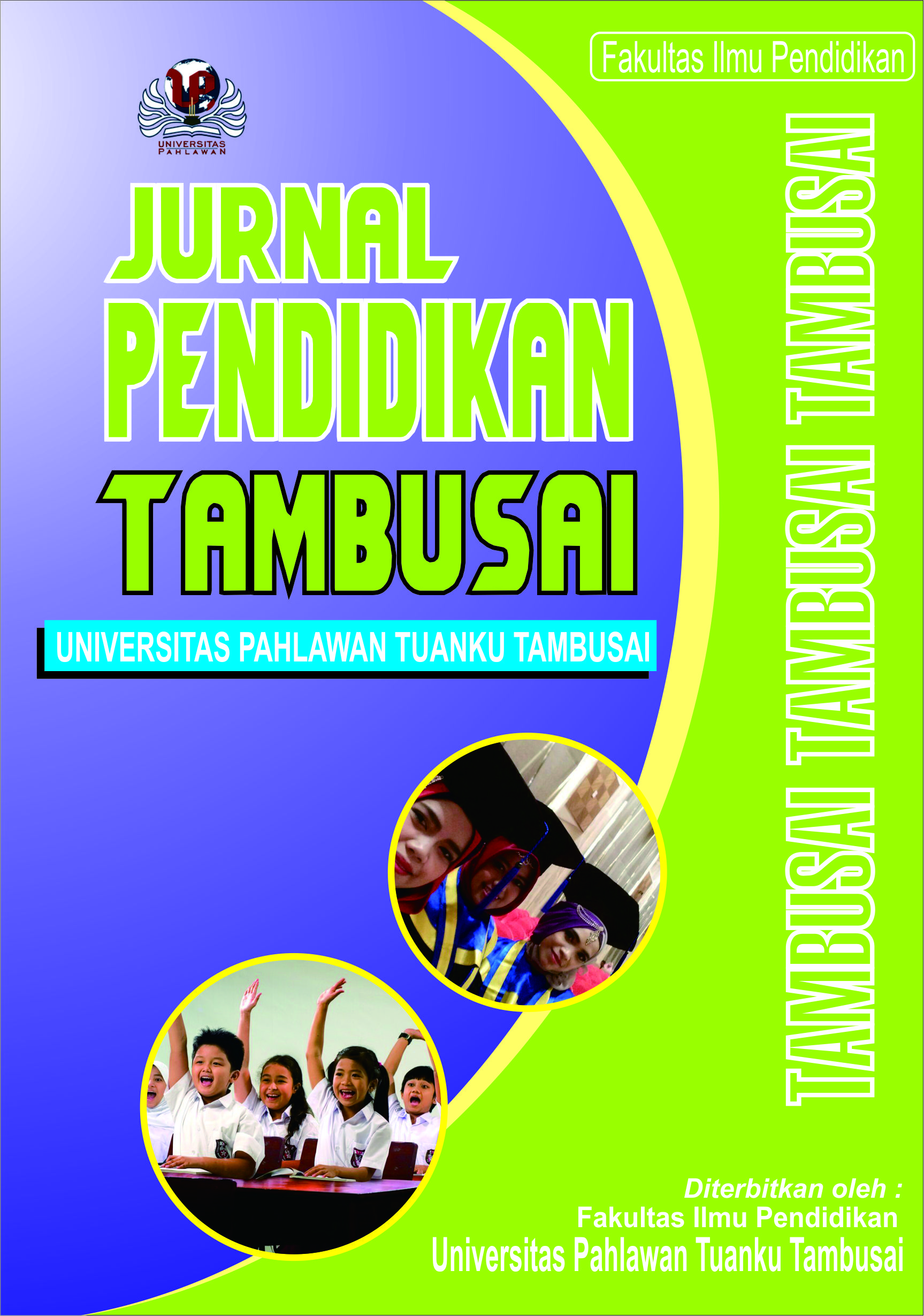 Downloads
How to Cite
Lestari, M. A. ., & Pratama, M. . (2023). Meaning in Life pada Wanita yang Belum Memiliki Keturunan. Jurnal Pendidikan Tambusai, 7(2), 5900–5908. https://doi.org/10.31004/jptam.v7i2.6631
Section
Articles of Research
License
Authors who publish with this journal agree to the following terms:
Authors retain copyright and grant the journal right of first publication with the work simultaneously licensed under a Creative Commons Attribution License that allows others to share the work with an acknowledgement of the work's authorship and initial publication in this journal.
Authors are able to enter into separate, additional contractual arrangements for the non-exclusive distribution of the journal's published version of the work (e.g., post it to an institutional repository or publish it in a book), with an acknowledgement of its initial publication in this journal.
Authors are permitted and encouraged to post their work online (e.g., in institutional repositories or on their website) prior to and during the submission process, as it can lead to productive exchanges, as well as earlier and greater citation of published work (See The Effect of Open Access).