Pengaruh Vicarious Experiences terhadap Self-Efficacy Akademik Remaja
Keywords:
Self-efficacy Akademik, Vicarious Experiences, Remaja SMA
Abstract
Tujuan studi penelitian ini adalah guna melihat adanya pengaruh vicarious experiences terhadap self-efficacy akademik remaja. Penelitian ini menggunakan metode desain pretest-posttest control group design. Sebanyak 60 siswa SMA Pertiwi 1 Padang terlibat dalam penelitian ini. Subjek dipilih dengan metode simple random sampling. Skala yang digunakan ialah skala Self-Efficacy Akademik oleh (Jannah, 2021) dan modul yang sudah dilakukan professional judgement. Independent sample t-test merupakan analisis data yang dipergunakan untuk penelitian ini. Analisis data memperlihatkan hasil Sig. (2-tailed) sebesar 0,012 dimana Sig. (2-tailed) < 0,05. Jika nilai tersebut diinterpretasikan yaitu 0,012 < 0,05, maka dapat dikatakan bahwa vicarious experiences mampu dalam meningkatkan self-efficacy akademik remaja.
References
Billiny, A. S., Sugiyo, E. P. (2020). The Use of Vicarious Experience and Enactive Mastery Experience to Improve Career Decision Making in Group Counseling. Jurnal Bimbingan Konseling, 8(4), 113-117Ghufron, M. N & Risnawati, R. (2016). Teori-teori psikologi. Yogyakarta : Ar-Ruzz Media
Herdian, A. H., & Yendi, F. M. (2019). Teknik Modelling: Sebuah Alternatif dalam Peningkatan Self Efficacy Akademik. SCHOULID: Indonesian Journal of School Counseling, 4(3), 89. https://doi.org/10.23916/08412011
Marliani, R. (2016). Psikologi perkembangan anak dan remaja. Bandung: Pustaka Setia.
Prabowo, A. (2016). Kesejahteraan psikologi remaja di sekolah. Jurnal Ilmiah Psikiologi Terapan.
Sari, R. N., & Akmal, S. Z. (2018). Hubungan Gaya Kelekatan Dengan Self-Efficacy Akademik Siswa SMA Di Jakarta. Insight?: Jurnal Pemikiran Dan Penelitian Psikologi, 14(1), 37. https://doi.org/10.32528/ins.v14i1.1054
Sari, A. S. (2017). Kontribusi Self-Efficacy Terhadap Prestasi Akademik Mahasiswa PKK UST. Jurnal Taman Vokasi, 5(2), 136-142.
Sudaryono. (2018). Metodologi penelitian. Depok : Rajawali Pers
Valentin, R. R., & Hadi, N. U. (2018). Analisis Keyakinan Diri (Self Efficacy) Akademik Dan Pola Asuh Orang Tua Terhadap Kemandirian Belajar Siswa Mata Pelajaran Ekonomi Kelas X Sma Negeri 1 Tulungagung Tahun Pelajaran 2017/2018. JURNAL PENDIDIKAN EKONOMI: Jurnal Ilmiah Ilmu Pendidikan, Ilmu Ekonomi Dan Ilmu Sosial, 12(1), 142. https://doi.org/10.19184/jpe.v12i1.7749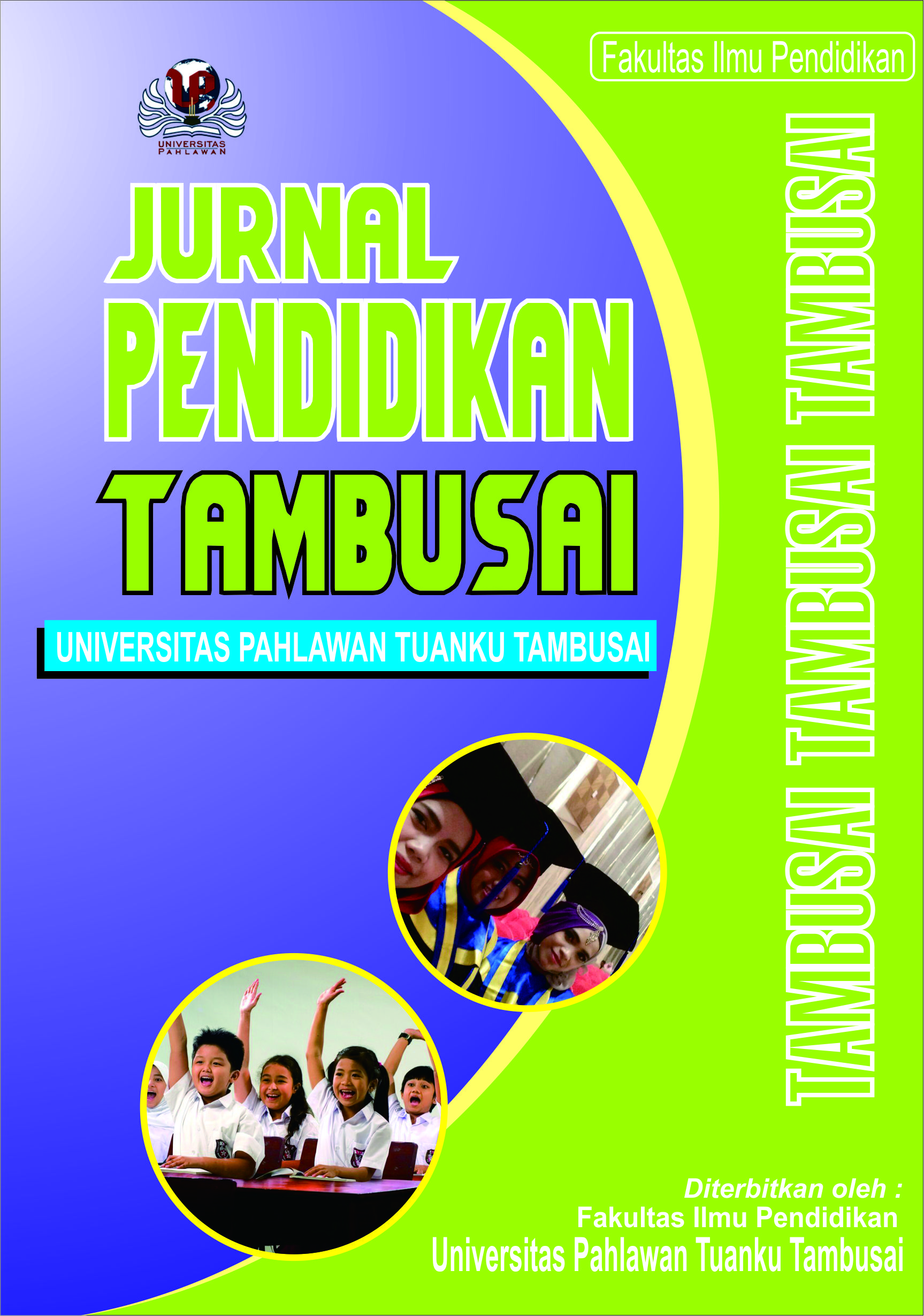 Downloads
How to Cite
Rahmadani, S. S. ., & Rusli, D. . (2023). Pengaruh Vicarious Experiences terhadap Self-Efficacy Akademik Remaja. Jurnal Pendidikan Tambusai, 7(2), 5909–5912. https://doi.org/10.31004/jptam.v7i2.6632
Section
Articles of Research
License
Authors who publish with this journal agree to the following terms:
Authors retain copyright and grant the journal right of first publication with the work simultaneously licensed under a Creative Commons Attribution License that allows others to share the work with an acknowledgement of the work's authorship and initial publication in this journal.
Authors are able to enter into separate, additional contractual arrangements for the non-exclusive distribution of the journal's published version of the work (e.g., post it to an institutional repository or publish it in a book), with an acknowledgement of its initial publication in this journal.
Authors are permitted and encouraged to post their work online (e.g., in institutional repositories or on their website) prior to and during the submission process, as it can lead to productive exchanges, as well as earlier and greater citation of published work (See The Effect of Open Access).