Hubungan antara Kepercayaan Diri dengan Kecemasan pada Mahasaiswa yang Mengerjakan Skripsi di Universitas Negeri Padang
Keywords:
Kepercayaan Diri, Kecemasan, Mahasiswa
Abstract
Penelitian ini bertujuan untuk mengetahui hubungan kepercayaan diri dengan kecemasan pada mahasiswa yang mengerjakan skripsi di Universitas Negeri Padang. Penelitian ini menggunakan metode kuantitatif. Populasi yang terlibat ialah mahasiswa yang mengerjakan skripsi di Universitas Negeri Padang. Sampel dalam penelitian ini 194 orang mahasiswa UNP yang sedang mengambil mata kuliah skripsi yang diambil menggunakan teknik cluster sampling. Teknik analisis data menggunakan korelasi product moment. Alat ukur yang digunakan adalah skala kepercayaan diri yang dirujuk berdasarkan Lauster (2012) dan skala kecemasan dari Lovibond & Lovibond (1995) yang dimodifikasi sesuai dengan kebutuhan penelitian.
References
American Psychiatric Association. (2013). Diagnostic And Statistical Manual of Mental Disorder Edition "DSM-5". Washington DC: American Psychiatric Publishing.
Arikunto, S. (2002). Prosedur penelitian suatu pendekatan praktek. Jakarta: Rineka Cipta.
Djiwandono, S.T E.W. (2002). Psikologi pendidikan. Jakarta: Gramedia.
Etika, N., & Hasibuan, W. F. (2016). Deskripsi masalah mahasiswa yang sedang menyelesaikan skripsi. Kopasta: Journal of the Counseling Guidance Study Program, 3(1).
Fitri, E., Ifdil, I., & Neviyarni, S. (2016). Efektivitas layanan informasi dengan menggunakan metode blended learning untuk meningkatkan motivasi belajar. Jurnal Psikologi Pendidikan dan Konseling: Jurnal Kajian Psikologi Pendidikan dan Bimbingan Konseling, 2(2), 84-92.
Fudyartanta, K. (2012). Psikologi kepribadian. Yogyakarta: Pustaka Pelajar.
Herdiani, W. S. (2013). Pengaruh expressive writing pada kecemasan menyelesaikan skripsi. Calyptra, 1(1), 1-19.
Keng, C. J., & Liao, T. H. (2013). Self?confidence, anxiety, and post?purchase dissonance: a panel study. Journal of Applied Social Psychology, 43(8), 1636-1647. doi: 10.1111/jasp.12116.
Lauster, P. (2012). Tes kepribadian (terjemahan D.H. Gulo). Jakarta: PT.Bumi Aksara.
Lawal, A. M., Idemudia, E. S., & Adewale, O. P. (2017). Academic self-confidence effects on test anxiety among Nigerian university students. Journal of psychology in Africa, 27(6), 507-510. doi.org/10.1080/14330237.2017.1375203.
Lovibond, P F, & Lovibond, S. H. (1995). The structure of negative emotional states: comparison of the depression anxiety stress scales (DASS) with the beck depression and anxietty inventories. Behavioral Research Theory, 33(3), 335–343. https://doi.org/10.1007/BF02511245.
Lovibond, Peter F. (2001). The "near miss" as a fourth pathway to anxiety. Behavioural and Cognitive Psychotherapy, 29(1), 35–43. https://doi.org/10.1017/S1352465801001059.
Mackenzie, S., Wiegel, J. R., Mundt, M., Brown, D., Saewyc, E., Heiligenstein, E., ... & Fleming, M. (2011). Depression and suicide ideation among students accessing campus health care. American journal of orthopsychiatry, 81(1), 101. DOI: 10.1111/j.1939-0025.2010.01077.x
Mulya, G., & Lengkana, A. S. (2020). Pengaruh kepercayaan diri, motivasi belajar terhadap prestasi belajar pendidikan jasmani. Competitor: Jurnal Pendidikan Kepelatihan Olahraga, 12(2), 83-94. ISSN: 2657-0703.
Nevid, J.S.. Rathus. S.A., & Greene. B. (2005). Psikologi Abnormal. Jakarta: Erlangga
Pratiwi, D., & Lailatushifah, S. N. F. (2012). Kematangan emosi dan psikosomatis pada mahasiswa tingkat akhir. Jurnal Psikologi Universitas Wangsa.
Sugiyono. (2013). Metode penelitian kuantitatif, kualitatif dan r & d. Bandung : Alfabeta.
Wakhyudin, H., & Putri, A. D. S. (2020). Analisis kecemasan mahasiswa dalam menyelesaikan skripsi. Wasis: jurnal ilmiah pendidikan, 1(1), 14-18.
White, K. A. (2014). Development and validation of a tool to measure self-confidence and anxiety in nursing students during clinical decision making. Journal of Nursing Education, 53(1), 14-22. https://doi.org/10.3928/01484834-20131118-05.
Yanti, S., Erlamsyah, E., Zikra, Z., & Ardi, Z. (2013). Hubungan antara kecemasan dalam belajar dengan motivasi belajar siswa. Konselor, 2(1). 1-6.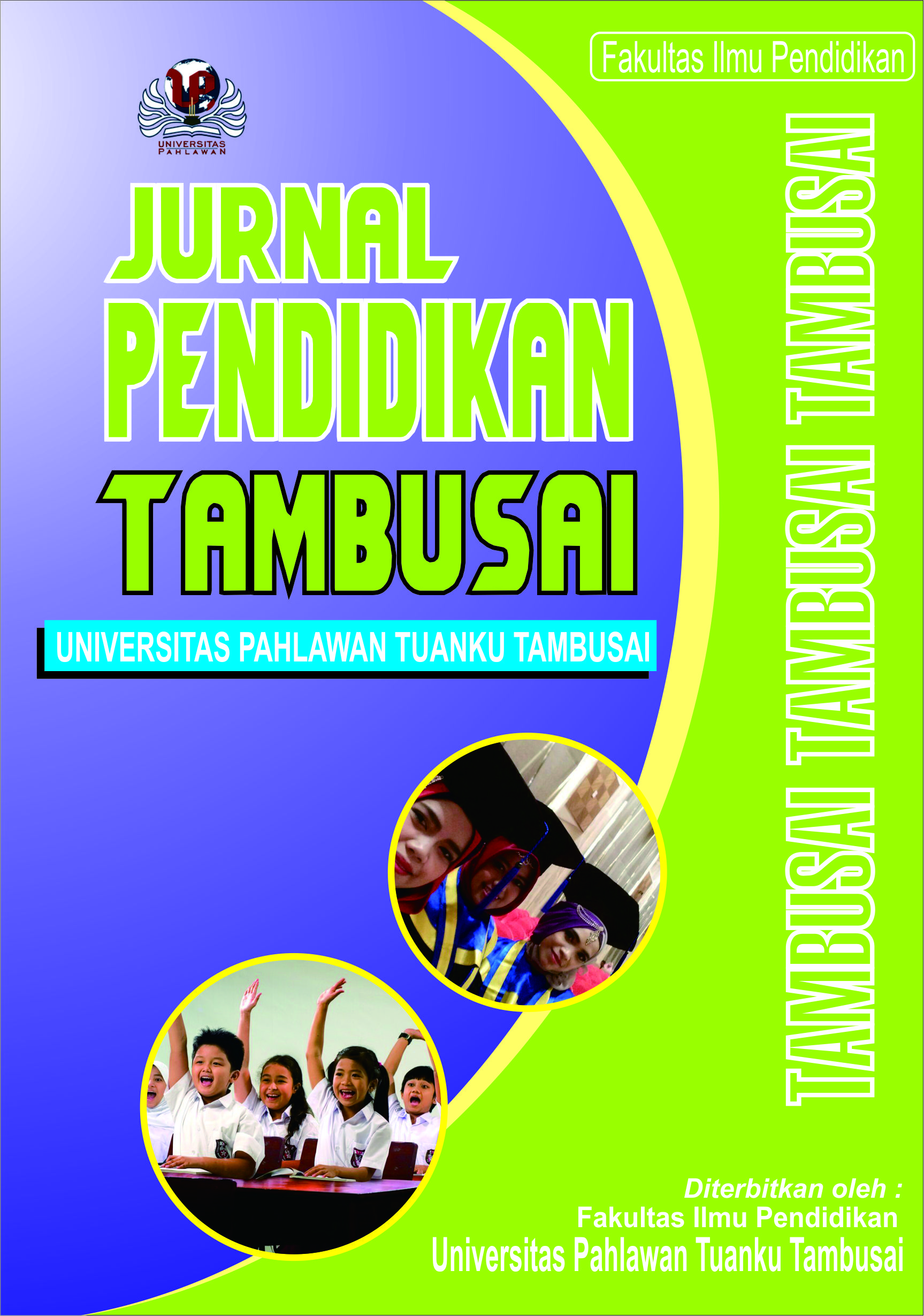 Downloads
How to Cite
Syamsuarni, N. ., & Nio, S. R. . (2023). Hubungan antara Kepercayaan Diri dengan Kecemasan pada Mahasaiswa yang Mengerjakan Skripsi di Universitas Negeri Padang. Jurnal Pendidikan Tambusai, 7(2), 3756–3762. https://doi.org/10.31004/jptam.v7i2.6723
Section
Articles of Research
License
Authors who publish with this journal agree to the following terms:
Authors retain copyright and grant the journal right of first publication with the work simultaneously licensed under a Creative Commons Attribution License that allows others to share the work with an acknowledgement of the work's authorship and initial publication in this journal.
Authors are able to enter into separate, additional contractual arrangements for the non-exclusive distribution of the journal's published version of the work (e.g., post it to an institutional repository or publish it in a book), with an acknowledgement of its initial publication in this journal.
Authors are permitted and encouraged to post their work online (e.g., in institutional repositories or on their website) prior to and during the submission process, as it can lead to productive exchanges, as well as earlier and greater citation of published work (See The Effect of Open Access).