Penerapan Algoritma Genetika Untuk Penyeleksian Variabel Pada Analisis Regresi Logistik Biner
Keywords:
Drama Korea, Regresi Logistik Biner, Algoritma Genetika
Abstract
Drama Korea merupakan salah satu hiburan yang banyak diminati dikalangan pelajar. Banyak sekali website atau aplikasi streaming untuk nonton drama Korea. Fenomena sosial ini membawa dampak baik atau buruk. Tujuan penelitian ini adalah untuk melihat apakah drama Korea berpengaruh terhadap minat belajar bahasa Korea dengan membandingkan metode pemilihan variabel Algoritma Genetika dalam Analisis Regresi Logistik Biner. Model terbaik diperoleh dengan menggunakan Algoritma Genetika yaitu  dengan tingkat akurasi sebesar 95,65%. Dan faktor yang mempengaruhi minat siswa dalam beljar bahasa Korea meliputi faktor Kognitif, Personal Diversi dan Inisiatif untuk Belajar.
References
Aprillia, N. H. P. & Listiani, E. 2019. Pengaruh Drama Korea Terhadap Perilaku Imitasi Remaja. Prosiding Manajemen Komunikasi. 340-250.
Haupt, S. E. & Haupt, R. L. 2004. Practical Genetic Algorithm. News Jersey: John Wiley & Sons Inc.
Hosmer, D. W. & Lemeshow, S. 1989. Applied Logistic Regression. Canada: John Wiley and Sons Inc.
Prasanti, R. P. & Dewi, A. I. 2020. Dampak Drama Korea (Korean Wave) Terhadap Pendidikan Remaja. Jurnal Pendidikan. Vol. 11, No. 2, 256-269.
Rahayu, T. S. 2021. Pengaruh Menggemari Drama Korea terhadap Minat Belajar Mahasiswa FIS UM 2020. Jurnal Integrasi dan Harmoni Inovatif Ilmu-Ilmu Sosial. 1(8), 959-966.
Ramlah, R. D. 2019. Dampak Perilaku Kecanduan Tayangan Drama Korea terhadap Prestasi Belajar Kimia Remaja Usia 17 Hingga 19 tahun di SMA Negeri 1 Manokwari. Arfak Chem: Chemistry Education Journal. 2(1),99-105.
Salim, A. 2017. Pengomptimalan Naïve Bayes dan Regresi Logistik Menggunakan Algoritma Genetika untuk Data Klasifikasi (Studi Kasus: Pembuangan Limbah Domestim di Surabaya Timur). Tesis-SS142501.
Sivanandam, S. N. & Deepa, S. N. 2008. Introduction to Genetic Algorithms. Berlin Heidelberg New York: Springer.
Topan, D. A. & Ernungtyas, N. F. 2020. Preferensi Menonton Drama Korea Pada Remaja. Jurnal Pustaka Komunikasi. 3(1),37-48.
Trevino, V. & Falciani, F. 2006. Galgo: an R Package for Multivariate Variabel Selection Using Generetic Algorithms. Bioinformatics. 22, 1154-1156.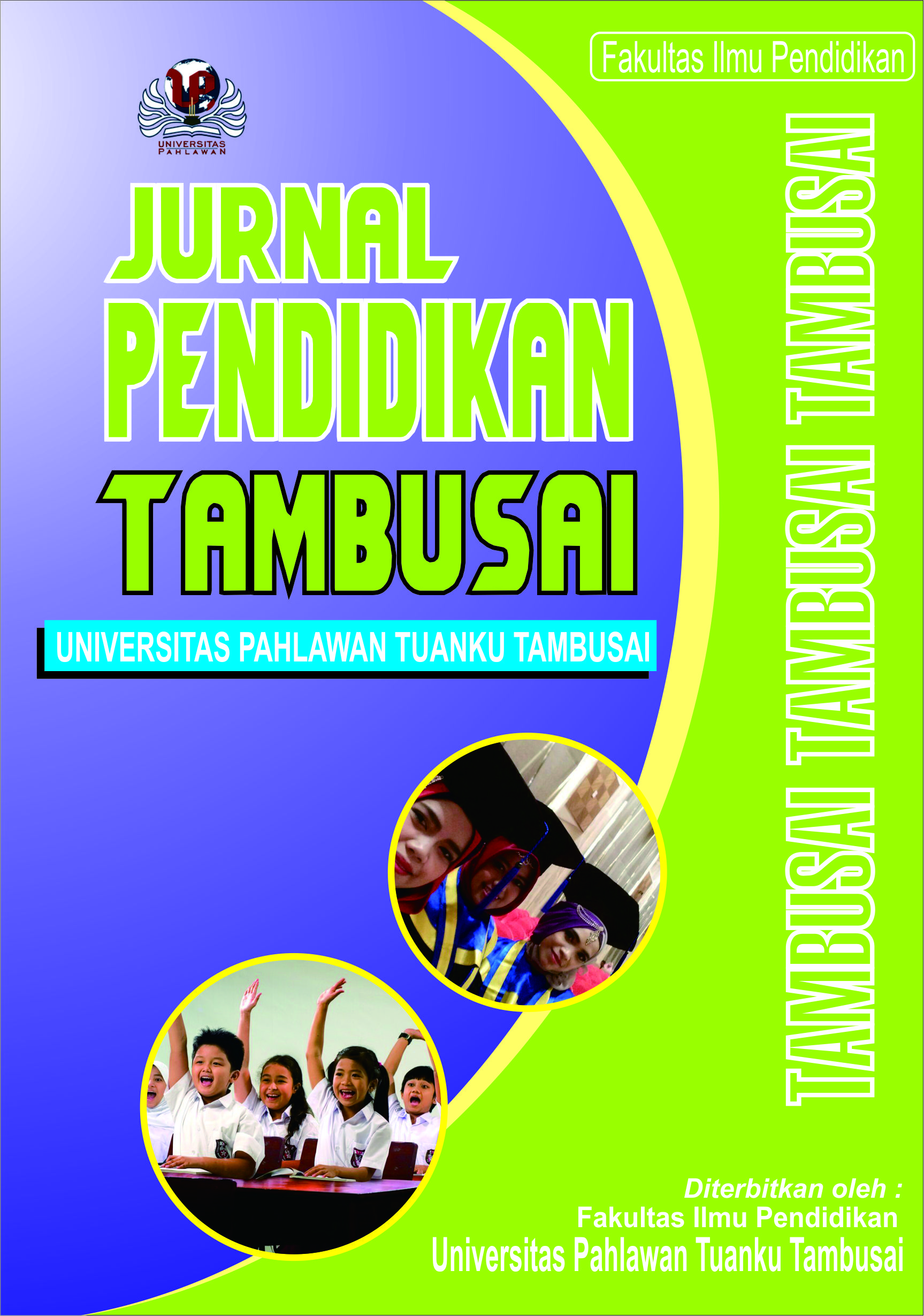 Downloads
How to Cite
Chairunisyah Amdani, S., & Permana, D. (2023). Penerapan Algoritma Genetika Untuk Penyeleksian Variabel Pada Analisis Regresi Logistik Biner. Jurnal Pendidikan Tambusai, 7(2), 3844–3853. https://doi.org/10.31004/jptam.v7i2.6734
Section
Articles of Research
License
This work is licensed under a Creative Commons Attribution-ShareAlike 4.0 International License.
Authors who publish with this journal agree to the following terms:
Authors retain copyright and grant the journal right of first publication with the work simultaneously licensed under a Creative Commons Attribution License that allows others to share the work with an acknowledgement of the work's authorship and initial publication in this journal.
Authors are able to enter into separate, additional contractual arrangements for the non-exclusive distribution of the journal's published version of the work (e.g., post it to an institutional repository or publish it in a book), with an acknowledgement of its initial publication in this journal.
Authors are permitted and encouraged to post their work online (e.g., in institutional repositories or on their website) prior to and during the submission process, as it can lead to productive exchanges, as well as earlier and greater citation of published work (See The Effect of Open Access).