Pengaruh Kualitas Layanan dan Brand Image terhadap Keputusan Pembelian Produk Perbankan BCA dengan Trust sebagai Variabel Mediasi
Keywords:
Bank, Kualitas Layanan, Brand Image
Abstract
Bank merupakan lembaga yang bergerak di bidang jasa keuangan. Bank juga berperan sebagai agen pembangunan dalam pembangunan nasional, dimana bank menyalurkan dananya kepada masyarakat dalam bentuk kredit, guna meningkatkan kemampuan mobilitas dana serta menciptakan iklim yang lebih baik bagi dunia usaha. Dengan adanya bank, masyarakat sangat terbantu untuk menyimpan uangnya dan melakukan transaksi bisnisnya. Penelitian ini merupakan penelitian kuantitatif dengan menggunakan metode Structural Equation Model (SEM) dimana pengolahan dan analisa datanya menggunakan perangkat lunak SPSS 25. Peneliti melakukan Analisa factor data Pre Test untuk uji validitas dan   reliabilitas dengan SPSS 25. Semua hipotesis dalam penelitian sudah dibuktikan bahwa ada hubungan dalam setiap variabelnya, penelitian ini mengakui bahwa pendororng utama trust adalah kualitas layanan dan brand image yang kemudian menjadi pendorong keputusan pembelian. Karena trust adalah semua yang disimpulkan oleh konsumen tentang objek, atribut dan manfaatnya. Dengan adanya kepercayaan maka akan mampu menahan informasi negative dari luar yanag akan diterima oleh konsumen. Sehingga akan menimbulkan keputusan pembelian berulang oleh konsumen. Berdasarkan hasil di atas, pada penelitian berikutnya dapat ditambahkan variabel dan/atau indikator baru untuk memperkaya model yang digunakan pada penelitian ini. Dengan demikian, hasil penelitian berikutnya dapat lebih sempurna dan kesimpulan yang diperoleh dapat berbeda atau tetap sama dengan hasil penelitian ini.
References
Andini, N. P., Suharyono, & Sunarti. (2014). Pengaruh viral marketing terhadap kepercayaan pelanggan dan keputusan pembelian: Studi pada mahasiswa Fakultas Ilmu Administrasi Universitas Brawijaya angkatan 2013 yang melakukan pembelian online melalui media sosial Instagram. Jurnal Administrasi Bisnis, 11(1).
Ashari, R., & Widayanto. (2018). Pengaruh kepercayaan dan risiko terhadap keputusan pembelian melalui sikap pengguna pada situs belanja online lazada.com: Studi pada mahasiswa Fakultas Ilmu Sosial dan Ilmu Politik Universitas Diponegoro Semarang. Jurnal Ilmu Administrasi Bisnis, 7(10).
Chen, Y. S., & Chang, C. H. (2012). Enhance green purchase intentions: the roles of green perceived value, green perceived risk, and green trust. Management Decision, 50(3).
Chong, W. K., & Man, K. L. (2017). Examining e-marketing services and e-marketing performance with NK Model. In Proceedings of the International MultiConference of Engineers and Computer Scientists 2017 Vol II. Hong Kong.
Dailysocialid. (2016). Laporan customer satisfaction in Indonesia's e-commerce service tahun 2016. Retrieved from https://dailysocial.id/research/customer-satisfaction-in-indonesias-e-commerce-services
Dewi, A. M. (2018). Pengaruh iklan online melalui instagram terhadap keputusan pembelian bagi peningkatan penjualan produk kuliner lokal. Ekonika, 3(1), 1-22. doi: 10.30737/ekonika.v3i1.78.
Elrado, H. M., Kumadji, S., & Yulianto, E. (2014). Pengaruh kualitas pelayanan terhadap kepuasan, kepercayaan dan loyalitas (survei pada pelanggan yang menginap di jambuluwuk batu resort kota batu). Jurnal Administrasi Bisnis, 15(2), 1-9. Retrieved from http://administrasibisnis.studentjournal.ub.ac.id/index.php/jab/article/view/651.
Engel, James F, Roger D Blackwell dan Paul W Miniard.1990. consumer Behavior Sixth Edition. New York: The Dryden Press Harcourt Brace College Publishers.
Ferdinand, Agusty. 2006. Structural Equation Modelling dalam Penelitian Manajemen, edisi 4. Semarang: Badan Penerbit Universitas Diponegoro.
Fikri, A., Nurmalina, R., Najib, M., Simanjuntak, M. (2019). The Effect of reputation on online repurchase intention of fruits/vegetables in indonesia with emotional and perceived risk as antecedent: based on the stimulus-organism-response model. Jurnal Manajemen & Agribisnis, 16(2), 111-122. doi: 10.17358/jma.16.2.111.
Ghozali, Imam. 2005. Aplikasi Analisis Multivariate dengan Program SPSS. Semarang: Badan Penerbit Universitas Semarang.
Goyette, I., Ricard, L., Bergeron, J., & Marticotte, F. (2010). eWOM: word of mouth measurement scale for e-service context. Canadian Journal of Administrative Sciences, 27(1), 5-23. doi: 10.1002/cjas.129.
Handoko, T. Hani. (2010). Manajemen Personalia & Sumber daya Manusia. BPFE-Yogyakarta.
Ibrahim, A. (2017, September 5). Kepuasan Konsumen Berbelanja Online Menurun. Mengapa?. TechnoBusiness. Retrieved from https://technobusiness.id/news/e-commerce/2017/09/05/kepuasan-konsumen-berbelanja-online-menurun-mengapa/.
Jahanshahi, A. A., et al. (2011). Study the effect of customer service and product quality on customer satisfaction and loyalty. International Journal of Humanities and Social Scince, 1(7): 253-260.
Javalgi, R. dan Ramsey, R., 2001. Strategic Issues of E-Commerce as an Alternative Global Distribustion System, International Marketing Review, 18 (4): 376- 391.
Khare, R. dan Rifkin, A., 1988. Trust Management on the World Wide Web, First Monday: Peer-Reviewed Journal on The Internet, 3 (6), http://www.firstmonday.org/issues/issue3_6/khare/index.html. diakses 18 Mei 2005.
Kim, Kotler, Philip and Armstrong, Gary. 2008. Prinsip-prinsip Pemasaran, Edisi 12 Jilid 1 PT Erlangga. Jakarta.
Kotler, Philip dan Keller, K.L 2009. Manajemen Pemasaran, Edisi 13 Jilid 1 PT Erlangga. Jakarta.
Haekal, M. E., Suharyono, & Yulianto, E. (2016). Pengaruh electoronic word of mouth terhadap kepercayaan dan keputusan pembelian: Survei pada konsumen produk fashion followers ?kun Instagram Erigostore. Jurnal Administrasi Bisnis, 40(2), 162-168. Retrieved from http://administrasibisnis.studentjournal.ub.ac.id/index.php/jab/article/view/1620.
Heikal, M. (2017). Pengaruh citra merek dan distribusi terhadap keputusan pembelian pada PT. Harian Waspada Medan. Jurnal Ekonomi Manajemen dan Bisnis, 18(1), 51-65. Retrieved from https://journal.unimal.ac.id/emabis/article/view/284.
Hong, I. B. (2015). Understanding the consumer's online merchant selection process: The roles of product involvement, perceived risk, and trust expectation. International Journal of Information Management, 35(3), 322–336. doi: 10.1016/j.ijinfomgt.2015.01.003.
Katadata. (2019). Tren Pengguna E-Commerce Terus Tumbuh. Retrieved from https://databoks.katadata.co.id/datapublish/2019/10/10/tren-pengguna-e-commerce-2017-2023.
Kaur, G., & Quareshi, T. K. (2015). Factors obstructing intentions to trust and purchase products online. Asia Pacific Journal of Marketing and Logistics, 27(5), 758-783. doi: 10.1108/APJML-10-2014-0146.
Keller, K. L. (2013). Strategic Brand Management (4th ed.). England, UK: Pearson Education.
Kotler, P., & Amstrong, G. (2014). Principles of Marketing (15th ed.). New York, US: Pearson International.
Muhammad, R. N., Wibowo, L. A., & Lisnawati. (2018). Gambaran kualitas informasi, shopping enjoyment dan keputusan pembelian pada followers Instagram Kamar Gadget. Journal of Business Management Education, 3(1), 97-106. doi: 10.17509/jbme.v3i1.14252.
Rivai, Andria PermataVeitzhal dan Ferry N Idroes. 2007. Bank and Financial Institution Management : Conventional and Syar'i System. Jakarta: PT Rajagrafindo Persada.
Rodiques, Y., & Rahanatha, G. B. (2018). Peran brand trust memediasi hubungan brand image dengan brand loyalty:Studi pada konsumen iPhone di Kota Denpasar. E-Jurnal Manajemen, 7(3), 1310-1338. Retrieved from https://ojs.unud.ac.id/index.php/Manajem en/article/view/3593
Sugiyono. 2015. Metode Penelitian Kuantitatif dan R&D. CV Alfabeta. Bandung.
Tadisina, S., 2003. Customer's Initial Trust in E-Business: How to Measure Customer's Initial Trust, Proceedings of Ninth Americas Conference on Information Systems, pp. 35-41.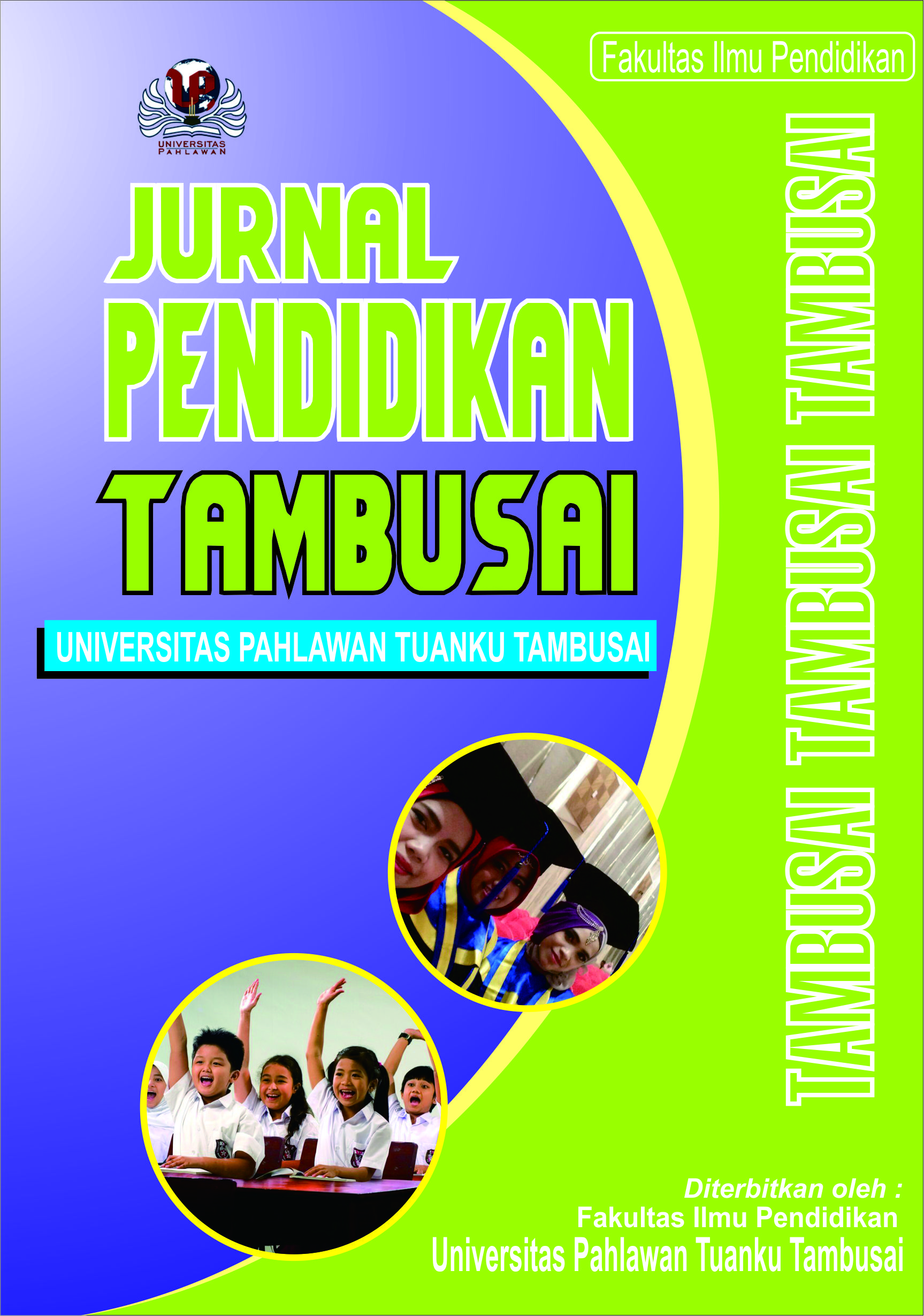 Downloads
How to Cite
Aprilyani, D. ., & Syah, T. Y. R. . (2023). Pengaruh Kualitas Layanan dan Brand Image terhadap Keputusan Pembelian Produk Perbankan BCA dengan Trust sebagai Variabel Mediasi. Jurnal Pendidikan Tambusai, 7(2), 3994–4005. https://doi.org/10.31004/jptam.v7i2.6762
Section
Articles of Research
License
Authors who publish with this journal agree to the following terms:
Authors retain copyright and grant the journal right of first publication with the work simultaneously licensed under a Creative Commons Attribution License that allows others to share the work with an acknowledgement of the work's authorship and initial publication in this journal.
Authors are able to enter into separate, additional contractual arrangements for the non-exclusive distribution of the journal's published version of the work (e.g., post it to an institutional repository or publish it in a book), with an acknowledgement of its initial publication in this journal.
Authors are permitted and encouraged to post their work online (e.g., in institutional repositories or on their website) prior to and during the submission process, as it can lead to productive exchanges, as well as earlier and greater citation of published work (See The Effect of Open Access).