Hubungan Konflik Peran Ganda dengan Psychological Well-Being pada Polisi Wanita di Polda Sumbar
Keywords:
Konflik Peran Ganda, Psychological Well-Being, Polisi Wanita
Abstract
Tujuan dari penelitian ini adalah untuk mengetahui hubungan antara konflik peran ganda dengan psychological well-being pada polisi wanita di polda sumbar. Penelitian ini merupakan penelitian kuantitatif dengan desain korelasional. Teknik pengambilan sampel dipenelitian ini menggunakan teknik purposive sampling dengan kriteria sudah menikah, mempunyai anak dan tinggal satu atap dengan suami dan anak. Subjek penelitian ini berjumlah 107 polisi wanita di polda sumbar yang masuk pada kriteria sampel. Metode pengambilan data menggunakan skala konflik peran ganda dan skala psychological well-being. Analisis data yang digunakan ialah korelasi product moment. Hasil uji hipotesis menunjukkan r= -0,616 dan p= 0,00 (p<0,05). Hal ini menunjukan bahwa terdapat hubungan negatif yang signifikan antara konflik peran ganda dengan psychological well-being pada polisi wanita di polda sumbar.
References
Aliffia, D., Adawiyah, R., Na'imah., Komalasari, S., & Hermina C. 2022. Konflik peran ganda wanita karir saat work form home di masa pandemi covid-19: Studi meta analisis. Jurnal Penelitian dan Pengukuran Psikologi: JPPP, 11,(2) 110-114. doi: 10.21009/JPPP.112.08.
Andela, M., Truchot, D., & Borteyrou, X. 2015. Emotional labour and burnout: Some methodological considerations and refinements. Canadian Journal of Behavioural Science, 47(4), 321–332. https://doi.org/10.1037/cbs0000024.
Anwar, D. P., & Fauziah, N. 2019. Hubungan antara kesejahteraan psikologis dengan konflik peran ganda pada wanita yang bekerja sebagai polisi di Polrestabes Semarang. Jurnal Empati, 8(1), 105-110. doi: https://doi.org/10.14710/empati.2019.23582.
Astutik, D. 2019. Hubungan kesepian dengan psychological well-being pada lansia di Kelurahan Sananwetan Kota Blitar. Skripsi. Universitas Airlangga, Surabaya.
Azwar, S. 2012. Penyusunan skala psikologi. Yogyakarta: Pustaka Pelajar.
Chitra, T., & Karunanidhi, S. 2013. Influence of occupational stress, resilience, and job satisfaction on psychological well-being of policewomen. Indian Journal of Health and Wellbeing, 4(4), 724.
Darmawati. 2019. Work family conflict (konflik peran pekerjaan dan keluarga). IAIN Parepare Nusantara Press, 1-55.
Ermwati, S. 2016. Peran ganda wanita karier: Konflik peran ganda wanita karier ditinjau dalam prespektif islam. Edutama, 2(2), 59-69.
Febriana, S. K. T. 2005. Dinamika konflik peran ganda pada polisi wanita yang telah berkeluarga. Skripsi. Universitas Airlangga, Surabaya.
Greenhaus, J. H., & Beutell, N. J. 1985. Sources of conflict between work and family roles. Academy of management review, 10(1), 76-88.
Gul, Z., & Delice, M. 2011. Police job stress and stress education/coping programs: The effect on the relationship with spouses. Turkish Journal of Police Studies. 19-38.
Hapsari, I. 2020. Konflik peran ganda dan kesejahteraan psikologi pekerja yang menjalani work from home selama pandemi Covid-19. Jurnal Psikologi, 13(1). doi: https://doi.org/10.35760/psi.2020.v13i1.2623.
Hardyani, M. R. D. 2020. Psychological well being pada wanita karir saat work from home pada masa pandemi covid-19 di kota bandung. Skripsi. Universitas Pendidikan Indonesia, Bandung.
Heni, S. 2015. Hubungan konflik peran ganda dengan psychological well-being polisi wanita di direktorat lalu lintas polda metro jaya. Skripsi. Universitas Bhayangkara Jakarta Raya.
Horn, J. E., Taris, T. W., Schaufeli, W. B., & Schreurs, P. J. 2004. The structure of occupational well-being: A study among dutch teachers. Journal of Occupational and Organizational Psychology, 365-375.
Ismiati, N., & Zurmawati. 2020. Pengaruh konflik peran ganda dan stres kerja terhadap kinerja polisi wanita di polresta padang. doi: 10.31219/osf.io/yfjrb.
Kompas.com. 2022. Sejarah polisi wanita (polwan). Diakses di https://www.kompas.com/stori/read/2022/09/01/220000979/sejarah-polisi-wanita-polwan pada 24 Oktober 2022.
Markuwati, D., Rahardjo, P., & Setyawati, R. 2015. Konflik peran ganda stres kerja pada anggota polisi wanita (polwan). Psycho idea, 13(1).
Maslach, C., & Jackson, S. E. 1981. The measurement of experienced burnout. Journal of Occupational Behavior, 2(2), 99–113. doi: https://doi.org/10.1002/job.4030020205.
Nugrahini, L. 2014. Hubungan antara beban kerja dengan stress kerja pada anggota polisi di polresta surakarta. Skripsi. Universitas Muhammadiyah Surakarta.
Nurhikmah, Taibe, P., & Zubair, A. G. H. 2022. Gambaran psychological well-baing pada wanita dewasa madya lajang bersuku bugis. Jurnal Psikologi Karakter, 2(1), 95 – 106. doi: 10.56326/jpk.v2il.1442.
Parasuraman, S., Greenhaus, J. H., & Granrose, C. S. 1992. Role stressors, social support, and well?being among two?career couples. Journal of Organizational behavior, 13(4), 339-356.
Parasuraman, S., & Simmers, C. A. 2001. Type of employment, work–family conflict and well?being: A comparative study. Journal of Organizational Behavior: The International Journal of Industrial, Occupational and Organizational Psychology and Behavior, 22(5), 551-568. doi: https://doi.org/10.1002/job.102.
Polri.go.id. 2021. Visi dan misi polri. Diakses dari https://www.polri.go.id/visimisi pada tanggal 24 April 2022.
Pratiwi, D., & Pratiwi, A. 2014. Hubungan konflik peran ganda dengan psychological well being pada ibu bekerja sebagai pegawai bank. Jurnal Skripsi. Universitas Brawijaya.
Purda, Valeria, N., Liliana, & Amelia. 2012. Burnout: An effect of professional stress in the police environment. International Proceedings of Economics Development and Research, 36, 38–45. Retrieved from http://ipedr.com/vol36/008-ICETD2012-D00028.pdf
Rahman, A., S. 2017. Peranan wanita karier dalam keluarga, pola asuh dan pendidikan anak: Studi kasus pada wanita karier di jl. anggrek rt 002/018 pondok benda pamulang tangerang selatan. Jurnal Ilmiah Manajemen Sumber Daya Manusia, 1(2), 25-44. doi: 10.32493/JJSDM.v1i2.928.
Ryff, C. D., & Kayes, C. L. M. 1995. The structure of psychological well-being revisited. Journal of Personality and Social Psychology. 69(4). 719-727.
Ryff, C. D. 1989. Happiness is everything, or is it? Explorations on the meaning of psychological well-being. Journal Of Personality And Social Psychology, 57(6), 1069–1081.
Ryff, C. D. 2014. Psychological well-being revisited?: advances in the science and practice of eudaimonia. Psychotherapy and Psychosomatics, 83(1), 10–28. doi: 10.1159/000353263.
Sarah, S. 2018. Pengaruh stress kerja dan kepuasan kerja terhadap psychological well-being pada polisi wanita. Skripsi. Fakultas Psikologi, UIN Syarif Hidayatullah Jakarta.
Shulman, T. E., & Hemenover, S. H. 2006. Is dispositional emotional intelligence synonymous with personality. Self and identity, 5(02), 147-171.
Sulastri, S. 2019. Konflik peran ganda terhadap tingkat stres kerja polisi wanita di polres lampung utara. Jurnal Ilmiah Keperawatan Sai Betik, 15(1), 19-25.
Wahdaiyah, S. H. 2022. Hubungan psychological well-being dengan kesepian pada lansia di desa kalianget timur. Skripsi. Universitas Wiraraja, Sumenep, Jawa Timur.
Winarsunu, T. 2012. Statistik dalam penelitian psikologi & pendidikan. Malang: UMM press.
Yusuf, M. 2017. Metode penelitian. Padang: UNP Press.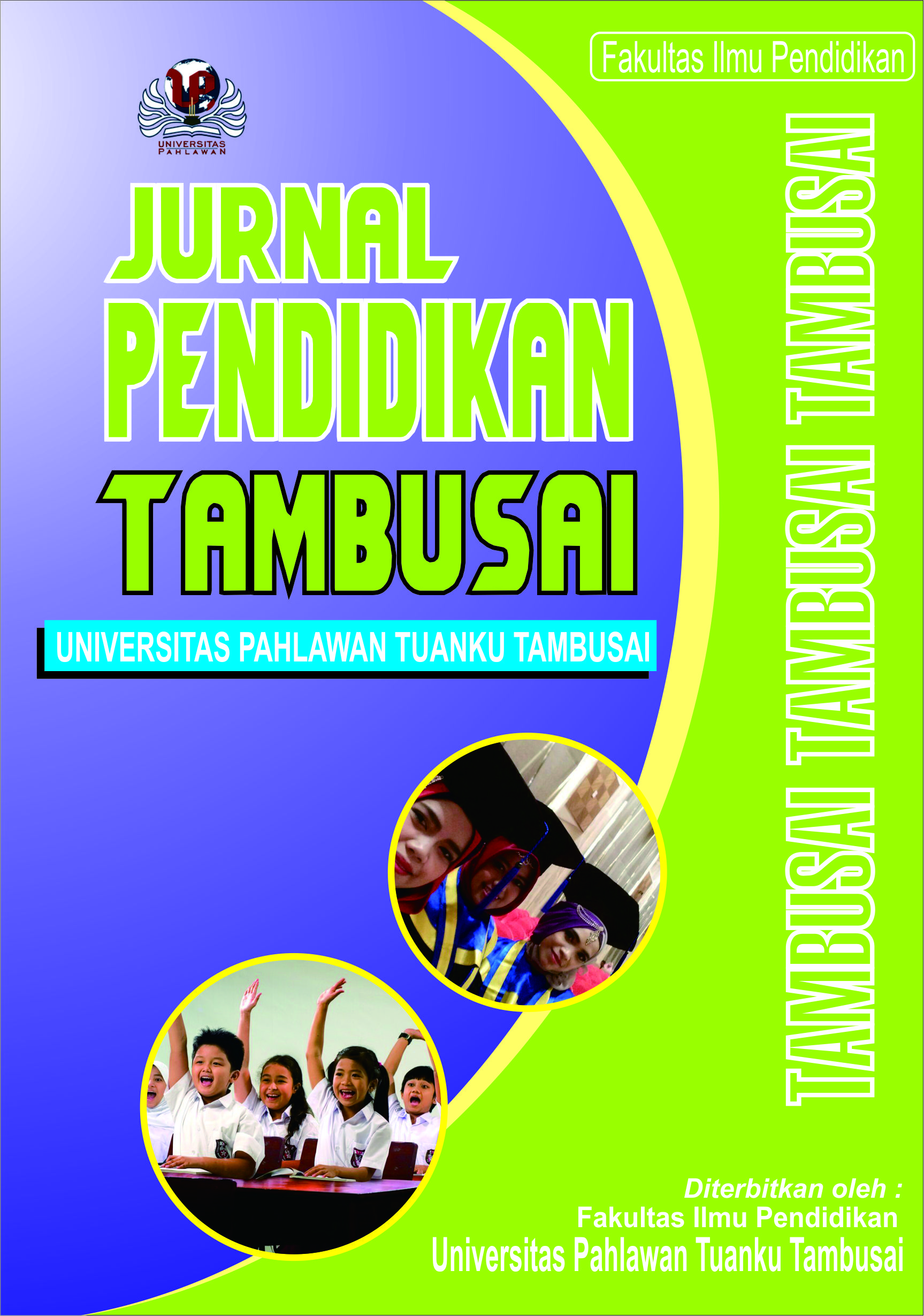 Downloads
How to Cite
Yani, R., & Pratama, M. . (2023). Hubungan Konflik Peran Ganda dengan Psychological Well-Being pada Polisi Wanita di Polda Sumbar. Jurnal Pendidikan Tambusai, 7(2), 4985–4992. https://doi.org/10.31004/jptam.v7i2.6969
Section
Articles of Research
License
Authors who publish with this journal agree to the following terms:
Authors retain copyright and grant the journal right of first publication with the work simultaneously licensed under a Creative Commons Attribution License that allows others to share the work with an acknowledgement of the work's authorship and initial publication in this journal.
Authors are able to enter into separate, additional contractual arrangements for the non-exclusive distribution of the journal's published version of the work (e.g., post it to an institutional repository or publish it in a book), with an acknowledgement of its initial publication in this journal.
Authors are permitted and encouraged to post their work online (e.g., in institutional repositories or on their website) prior to and during the submission process, as it can lead to productive exchanges, as well as earlier and greater citation of published work (See The Effect of Open Access).