Dinamika Kolaborasi Industri dalam Ekosistem Ekonomi Kreatif: Studi Literatur
Keywords:
kolaborasi Industri, Ekonomi kreatif
Abstract
Ekonomi kreatif telah berkembang pesat dalam beberapa dekade terakhir, menjadi kekuatan utama dalam perekonomian global. Salah satu aspek yang memainkan peran kunci dalam kesuksesan ekonomi kreatif adalah kolaborasi antara industri yang berbeda di dalam ekosistem tersebut. Melalui studi literatur, artikel ini bertujuan untuk menyelidiki dinamika kolaborasi industri dalam ekosistem ekonomi kreatif. Analisis ini akan memberikan pemahaman yang lebih baik tentang pentingnya kolaborasi industri dan bagaimana kolaborasi tersebut memengaruhi perkembangan ekonomi kreatif.
References
Anzola-Román, P., Bayona-Sáez, C., García-Marco, T., & Lazzarotti, V. (2019). Technological proximity and the intensity of collaboration along the innovation funnel: direct and joint effects on innovative performance. Journal of knowledge management, 23(5), 931-952.
Arrizal, N. Z., & Sofyantoro, S. (2020). Pemberdayaan ekonomi kreatif dan UMKM di masa pandemi melalui digitalisasi. Birokrasi Pancasila: Jurnal Pemerintahan, Pembangunan dan Inovasi Daerah, 2(1), 39-48.
DeFillippi, R. J., & Arthur, M. B. (1994). The boundaryless career: A competency?based perspective. Journal of organizational behavior, 15(4), 307-324.
Dewi, R. T. (2012). Faktor-Faktor Yang Mempengaruhi Collaborative Governance Dalam Pengembangan Industri Kecil (Studi Kasus Tentang Kerajinan Reyog dan Pertunjukan Reyog di Kabupaten Ponorogo) (Doctoral dissertation, UNS (Sebelas Maret University)).
Feodora, F. O., Handoyo, A. I., Cendana, G., Moses, J. P. S., & Suhartanto, E. (2022). Rantai Nilai dan Model Bisnis Fashion pada Brand Lokal. PERWIRA-Jurnal Pendidikan Kewirausahaan Indonesia, 5(1), 66-75.
Habib, M. A. F. (2021). Kajian teoritis pemberdayaan masyarakat dan ekonomi kreatif. Ar Rehla: Journal of Islamic Tourism, Halal Food, Islamic Traveling, and Creative Economy, 1(2), 82-110.
Hesmondhalgh, D., & Baker, S. (2010). 'A very complicated version of freedom': Conditions and experiences of creative labour in three cultural industries. Poetics, 38(1), 4-20.
Ghozali, A., & Ekomadyo, A. S. (2020). IMPLEMENTASI RUANG KOLABORASI PADA DESAIN PUSAT SENI PERTUNJUKAN, Studi Kasus: Pusat Seni Pertunjukan di Kawasan Sriwedari, Surakarta. Jurnal Arsitektur Komposisi, 14(1), 41-50. Munandar, (2019). A. KOLABORASI ANTARA EMPAT BIDANG: FILM, AUDIO, ANIMASI DAN MUSIK DALAM SUATU FILM. https://indonesia.sae.edu/wp-content/uploads/2020/11/Kolaborasi-Antara-Empat-Bidang.pdf
Kretschmer, M., & Pratt, A. C. (2009). LEGAL FORM AND CULTURAL SYMBOL: Music, copyright, and information and communications studies. Information, Communication & Society, 12(2), 165-177.
Pranoto, A., Sulistyaningsih, E., & Dzakiya, N. (2020). Analisis Faktor-Faktor Yang Mempengaruhi Motivasi Wirausaha Era Revolusi Industri 4.0 Mahasiswa IST Akprind Yogyakarta. Jurnal Pendidikan Vokasi Otomotif, 3(1), 1-10.
Ramadhany, T. L. (2019). KERJASAMA INDONESIA-INGGRIS DALAM BIDANG SUSTAINABLE ETHICAL FASHION TERHADAP PERTUMBUHAN EKSPOR FASHION INDONESIA (Doctoral dissertation, FISIP UNPAS).
Ruddin, I., Santoso, H., & Indrajit, R. E. (2022). Digitalisasi Musik Industri: Bagaimana Teknologi Informasi Mempengaruhi Industri Musik di Indonesia. Jurnal Pendidikan Sains dan Komputer, 2(01), 124-136.
Sabaruddin, A. (2015). Manajemen Kolaborasi dalam Pelayanan Publik: teori, konsep dan aplikasi.
Taryudi, A., Maulana, D., Hafifah, H., Kistia, J., Hanifah, N., & Hapsari, D. R. (2021). Pemulihan Ekonomi Keluarga UMKM Lokal melalui Pelatihan Desain Kemasan Produk dan Pemasaran Online di Desa Pekandangan Jaya, Kabupaten Indramayu. Jurnal Pusat Inovasi Masyarakat (PIM), 3(1), 27-35.
Wahyudi, S. (2019). Teori Inovasi: Sebuah Tinjauan Pustaka. Valuta, 5(2), 93-101.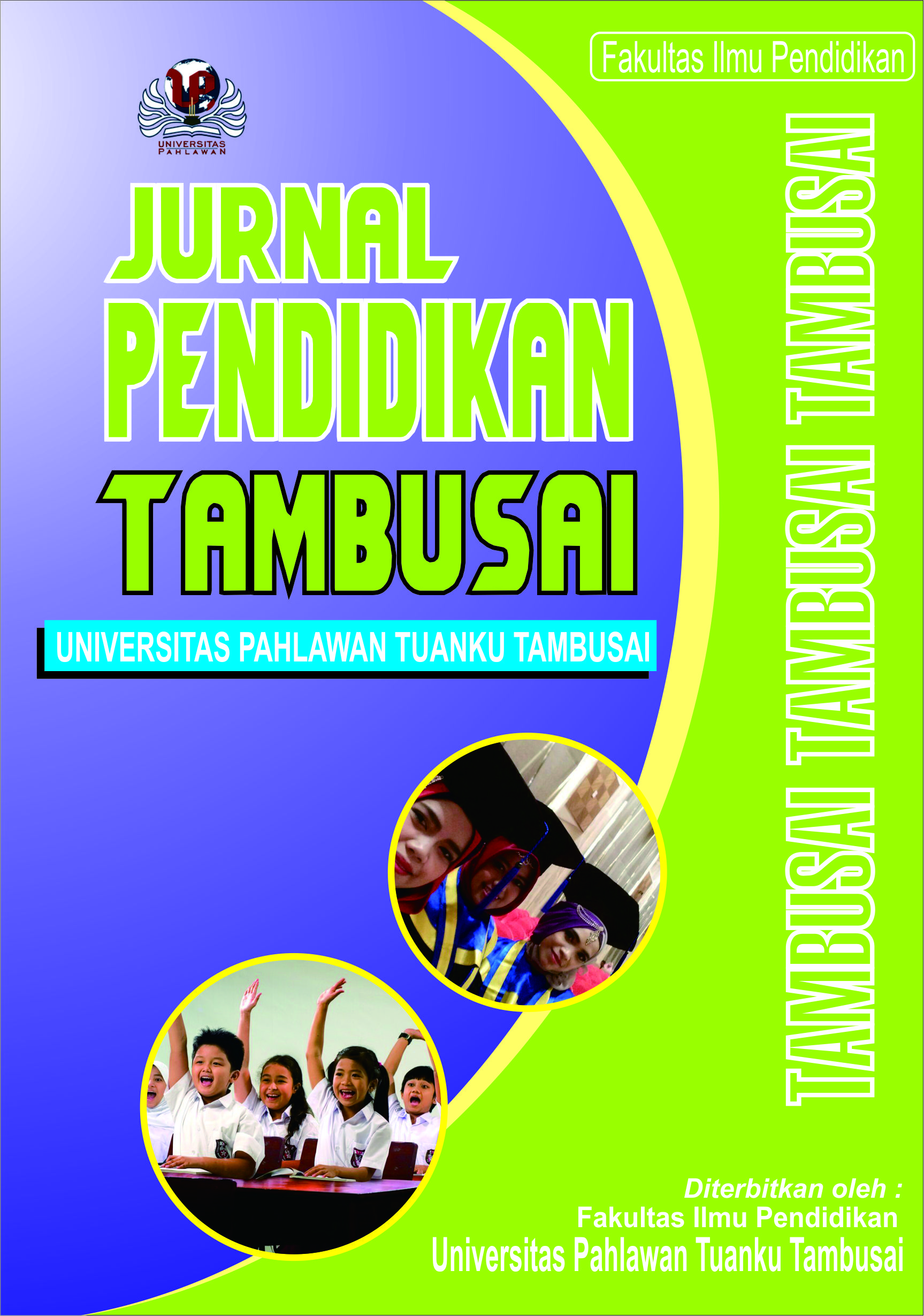 Downloads
How to Cite
Darsono, D., Sukmawati, E. ., Widodo, Z. D. ., Tanipu, F. ., Susilowati, E. M. ., & Tahirs, J. P. (2023). Dinamika Kolaborasi Industri dalam Ekosistem Ekonomi Kreatif: Studi Literatur. Jurnal Pendidikan Tambusai, 7(2), 5185–5192. https://doi.org/10.31004/jptam.v7i2.7011
Section
Articles of Research
License
Authors who publish with this journal agree to the following terms:
Authors retain copyright and grant the journal right of first publication with the work simultaneously licensed under a Creative Commons Attribution License that allows others to share the work with an acknowledgement of the work's authorship and initial publication in this journal.
Authors are able to enter into separate, additional contractual arrangements for the non-exclusive distribution of the journal's published version of the work (e.g., post it to an institutional repository or publish it in a book), with an acknowledgement of its initial publication in this journal.
Authors are permitted and encouraged to post their work online (e.g., in institutional repositories or on their website) prior to and during the submission process, as it can lead to productive exchanges, as well as earlier and greater citation of published work (See The Effect of Open Access).