Kemampuan Pemahaman Konsep Matematis pada Mata Kuliah Kalkulus Differensial
Keywords:
Pemahaman Konsep, Konsep Matematis, Kalkulus Differensial
Abstract
Kalkulus Differensial menjadi mata kuliah di Prodi Pendidikan Matematika PSDKU Universitas Pattimura di Kabupaten Kepulauan Aru yang disampaikan di semester ganjil di Jenjang S1. Materi yang dipelajari seperti konsep sistem bilangan real, sistem pertidaksamaan, sistem pertidaksamaan nilai mutlak, fungsi, limit serta turunan, sehingga diperlukan beragam kemampuan matematis, salah satunya adalah kemampuan pemahaman konsep matematika. Penguasaan materi kalkulus differensial merupakan salah satu bekal bagi mahasiswa. Penelitian ini bertujuan untuk mengetahui gambaran kemampuan pemahaman konsep mahasiswa dalam menguasai materi kalkulus differensial. Metode penelitian ini adalah kualitatif deskriptif dengan menganalisis kemampuan pemahaman konsep kalkulus differensial mahasiswa melalui soal tes yang disusun berdasarkan indikator pemahaman konsep. Instrumen dalam penelitian ini berbentuk tes tertulis yang berjumlah 10 soal. Sampel pada penelitian ini adalah 20 mahasiswa dari 105 mahasiswa. Dari hasil penelitian, diketahui bahwa kemampuan pemahaman konsep mahasiswa pada materi kalkulus differensial dari 20 mahasiswa yang menjadi sampel penelitian adalah 48,5% dan termasuk kategori sangat rendah.
References
Alfansyur, A., & Maryani. 2020. Seni Mengelola Data : Penerapan Triagulasi Tekhnik, Sumber dan Waktu Pada Penelitian Pendidikan Sosial. Jurnal Historis, 146-150.
Arikunto, S. 2018. Dasar-Dasar Evaluasi Pendidikan. Jakarta: Bumi Aksara
Gulkilik, H., Moyer-Packenham, P. S., Ugurlu, H. H., & Yuruk, N. 2020. Characterizing the growth of one student's mathematical understanding in a multi-representational learning environment. Journal of Mathematical Behavior, 58. https://doi.org/10.1016/j.jmathb.2020.100756
Handayani, N.Y.T. & S. Anwar. (2014). Perbedaan motivasi belajar dalam tingkat pemahaman akuntansi antara mahasiswa bekerja dan mahasiswa tidak bekerja di universitas pembangunan nasional "veteran" jawa timur. Published Paper. Surabaya: UPN Veteran
Legesse, M., Luneta, K., & Ejigu, T. (2020). Analyzing the effects of mathematical discourse-based instruction on eleventh-grade students' procedural and conceptual understanding of probability and statistics. Studies in Educational Evaluation, 67. https://doi.org/10.1016/j.stueduc.2020.100918
Luvi Antari,dkk. 2022. Pemahaman Konsep Matematika Dasar Mahasiswa Pendidikan Matematika. Nabla Dewantara: Jurnal Pendidikan Matematika Volume 7, No. 2, November 2022, hal. 56-63 ISSN 2528-3901, eISSN 2657-0335 https://ejournal.unitaspalembang.com/index.php/nabla
Mekarise, A. A. (2020). Tekhnik Pemeriksaan Keabsahan Data Pada Penelitian Kualitatif di Bidang Kesehatan Masyarakat . Jurnal Ilmiah Kesehatan Masyarakat, 145-151.
Nasution, M. L., & Hafizah, N. (2020). Development of students' understanding of mathematical concept with STAD type cooperative learning through student worksheets. Journal of Physics: Conference Series, 1554(1). https://doi.org/10.1088/1742-6596/1554/1/012035
Ningsih, Y. L., & Paradesa, R. (2018). Improving students' understanding of mathematical concept using maple. Journal of Physics: Conference Series, 948(1). https://doi.org/10.1088/1742-6596/948/1/012034
Sari, P. 2017. Pemahaman Konsep Matematika Siswa Pada Materi Besar Sudut Melalui Pendekatan PMRI. Jurnal Gantang , 41-50.
Sugiyono. 2014. Memahami Penelitian Kuantitatif. Bandung: Alfabeta.
Sugiyono. 2011. Metode Penelitian Pendidikan Pendekatan Kuantitatif, kualitatif, dan R&D. Bandung: Alfabeta.
Yensy, N. A. (2020). Efektifitas Pembelajaran Statistika Matematika melalui Media Whatsapp Group Ditinjau dari Hasil Belajar Mahasiswa (Masa Pandemik Covid 19). In Jurnal Pendidikan Matematika Raflesia (Vol. 05, Issue 02). https://ejournal.unib.ac.id/index.php/jpmr
Yunita, A., Sovia, A., & Hamdinah. (2020). Pemahaman Konsep Matematis Mahasiswa Menggunakan Buku Teks dengan Pendekatan Kontruktivisme. Jurnal Elemen, 56-6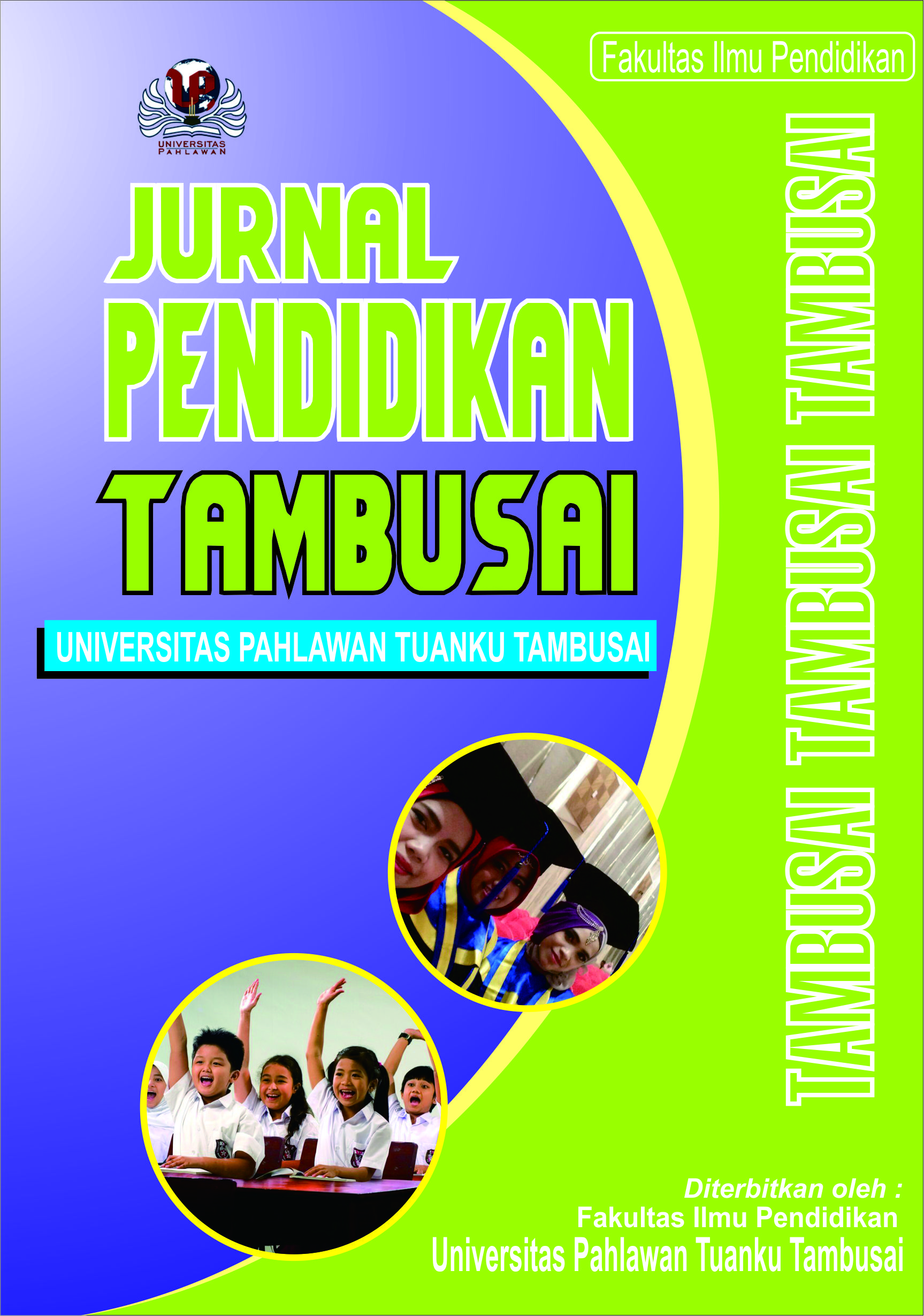 Downloads
How to Cite
Purba, P. B. (2023). Kemampuan Pemahaman Konsep Matematis pada Mata Kuliah Kalkulus Differensial. Jurnal Pendidikan Tambusai, 7(2), 5268–5275. https://doi.org/10.31004/jptam.v7i2.7026
Section
Articles of Research
License
Authors who publish with this journal agree to the following terms:
Authors retain copyright and grant the journal right of first publication with the work simultaneously licensed under a Creative Commons Attribution License that allows others to share the work with an acknowledgement of the work's authorship and initial publication in this journal.
Authors are able to enter into separate, additional contractual arrangements for the non-exclusive distribution of the journal's published version of the work (e.g., post it to an institutional repository or publish it in a book), with an acknowledgement of its initial publication in this journal.
Authors are permitted and encouraged to post their work online (e.g., in institutional repositories or on their website) prior to and during the submission process, as it can lead to productive exchanges, as well as earlier and greater citation of published work (See The Effect of Open Access).