Sejarah Jemaat GERMITA Maranatha Taruan-Bunne
Keywords:
Maranatha Taruan-Bunne, Sejarah Gereja Taruan-Bunne, Germita Taruan-Bunne
Abstract
Tulisan ini memaparkan tentang sejarah berdirinya Jemaat GERMITA Maranatha Taruan-Bunne dilihat dari pola Kristenisasi yang dilakukan oleh Belanda pada umumnya di desa Talaud dan Arangkaa pada khususnya. Berdasarkan penelitian, gereja sulit memasuki kawasan ini karena masih terjadi perselisihan antara raja Larenggam (raja Arangkaa) dengan penjajah Belanda. Metode sejarah digunakan dalam tulisan ini. Di dalamnya terdapat teknik-teknik seperti pencarian dan penemuan sumber, kritik sumber, verifikasi data, dan pembuatan fakta untuk kemudian dilanjutkan ke tahap historiografi. Berdasarkan penelitian diketahui bahwa jemaat GERMITA Maranatha Taruan-Bunne merupakan hasil perluasan Bethesda Arangkaa tahun 1932 yang berdiri pada tahun 1904, 11 tahun setelah pembunuhan raja Larenggam.
References
Abdullah, T. 1990. Sejarah Lokal di Indonesia. Yogyakarta: Gadjahmada University Press.
Abdurahman, D. 2007. Metodologi Penelitian Sejarah. Yogyakarta: Arruz Media
Bau, S. O, Tomagola, L. M.S, Safi, J, Boko, Y.A. 2002. Penguatan Nilai-Nilai Nasionalisme: Studi Dalam Pembelajaran Sejarah. Santhet: Jurnal Sejarah, Pendidikan dan Humaniora 6(1) 40-47 https://ejournal.unibabwi.ac.id/index.php/santhet/article/view/1566/1196
End den, Thomas van. 1988. Harta dalam Bejana. Jakarta: Gunung Mulia
Garaghan. 1957. A Guide to Historical Method. New York: Fordham University Press
Gottschalk, L. 2008. Mengerti Sejarah. Jakarta: UI Press
Griffit, Michael. 1995. Gereja dan Panggilannya Dewasa Ini. Jakarta: BPK Gunung Mulia.
Kaunang, I. 2014. Sejarah Jemaat GMIM Imanuel Ranowangko-Tanawangko 1962-2014. Jurnal LPPM Bidang EkoSosBudKum Unsrat 1 (1): 80-91 https://ejournal.unsrat.ac.id/v3/index.php/lppmekososbudkum/issue/view/911
Pri. M. 1977. Sejarah Daerah Sulawesi Utara. Jakarta: Departemen Pendidikan dan Kebudayaan
Saruan, J. M. 1991. Opo dan Allah Bapa: Suatu Studi Mengenai Perjumpaan Agama Suku dan Kekristenan di Minahasa
Widja, I Gde. 1991. Sejarah Lokal suatu Perspektif dalam Pengajaran Sejarah. Bandung: Angkasa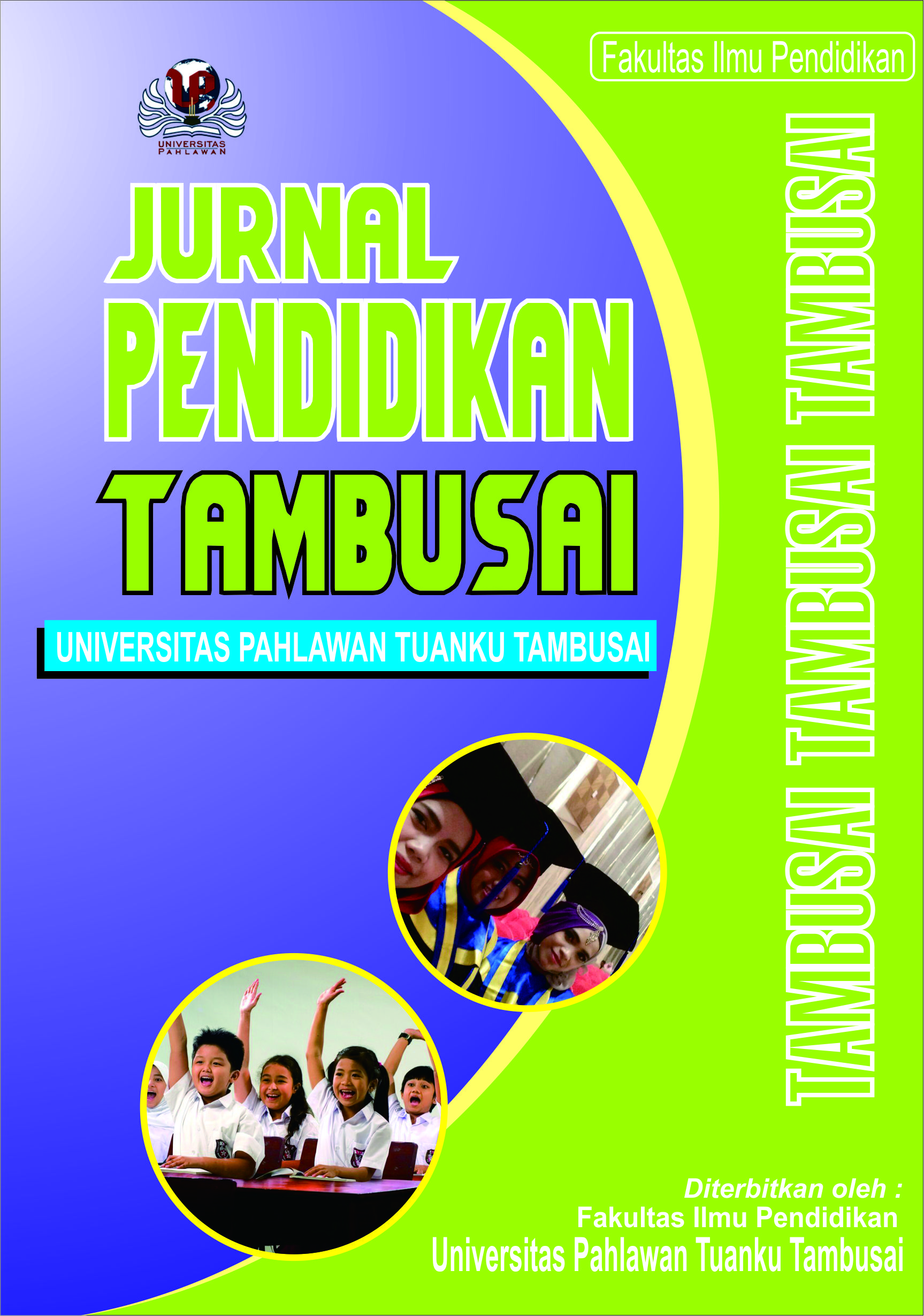 Downloads
How to Cite
Lalira, J. E. (2023). Sejarah Jemaat GERMITA Maranatha Taruan-Bunne . Jurnal Pendidikan Tambusai, 7(2), 5425–5433. https://doi.org/10.31004/jptam.v7i2.7059
Section
Articles of Research
License
Authors who publish with this journal agree to the following terms:
Authors retain copyright and grant the journal right of first publication with the work simultaneously licensed under a Creative Commons Attribution License that allows others to share the work with an acknowledgement of the work's authorship and initial publication in this journal.
Authors are able to enter into separate, additional contractual arrangements for the non-exclusive distribution of the journal's published version of the work (e.g., post it to an institutional repository or publish it in a book), with an acknowledgement of its initial publication in this journal.
Authors are permitted and encouraged to post their work online (e.g., in institutional repositories or on their website) prior to and during the submission process, as it can lead to productive exchanges, as well as earlier and greater citation of published work (See The Effect of Open Access).