Pengaruh Communication Skills , Personal Value Gubernur Bem Fekda Unand terhadap Produktifitas Kinerja Departemen Adkesma
Keywords:
Communication Skills, Departemen, Gubernur, Kepemimpinan, Kinerja, Personal Value
Abstract
Tujuan dari penulisan tulisan ini adalah untuk melihat seberapa pentingnya Commonication Skill, Personal Value perlu dimiliki seorang pemimpin yang dapat memberikan dampak terhadap kinerja anggota departemennya. Pendekatan yang dipakai oleh peneliti dalam penelitian ini adalah pendekatan kualitatif, dengan sampel penelitian Gubernur BEM FEKDA UNAND periode 2022/2023, dengan jenis penelitian deskriptif. Adapun sumber data ialah berupa data primer dan sekunder. Hasil penelitian menyatakan bahwa Commonication Skill, Personal Value sangatlah penting dimiliki oleh pemimpin dalam menjalankan organisasinya teruma Gubernur BEM FEKDA UNAND karena sangat berdampak terhadap kinerja Departemen Adkesma. Hal ini dibuktikan dengan keadaan departemen yang sangat tidak produktif kinerjanya, akibat kemampuan  komunikasi dan ketegasan yang kurang dimiliki oleh Gubernur BEM dalam menyelesaikan permasalahan dan mengambil keputusan serta Personal Value seperti kedisiplinan juga masih kurang.
References
Harahap1, H. S., Zainal2, A. G., Dewi, I., & Saimima3, S. (n.d.). Ketrampilan Komunikasi Perempuan dalam Melaksanakan Peran Pimpinan Daerah di Bekasi, Indonesia. www.psychologyandeducation.net
Husni Taufiq, O., Kusumah Wardani, A. (n.d.). Karakter Kepemimpinan Ideal dalam Organisasi. Jurnal Moderat
Nasukah, B., Sulistyorini, S., & Winarti, E. (2020). Peran Komunikasi Efektif Pemimpin dalam Meningkatkan Kinerja Institusi. Al-Tanzim: Jurnal Manajemen Pendidikan Islam 81–93. https://doi.org/10.33650/al-tanzim.v4i1.899
Gustomo, A., Silvianita, A., Keahlian, K., Manusia, M., Kewirausahaan, D., Bisnis, S., & Manajemen, D. (n.d.). Pengaruh Nilai-Nilai Personal, Gaya Kepemimpinan dan Budaya Organisasi terhadap Kepuasan Kerja Karyawan
Nurmala, F. (n.d.). Pengaruh Kemampuan, Personal Value, Gaya Kepemimpinan, Komitmen Organisasi Terhadap Kinerja Karyawan Favehotel Suhermin Sekolah Tinggi Ilmu Ekonomi Indonesia (STIESIA) Surabaya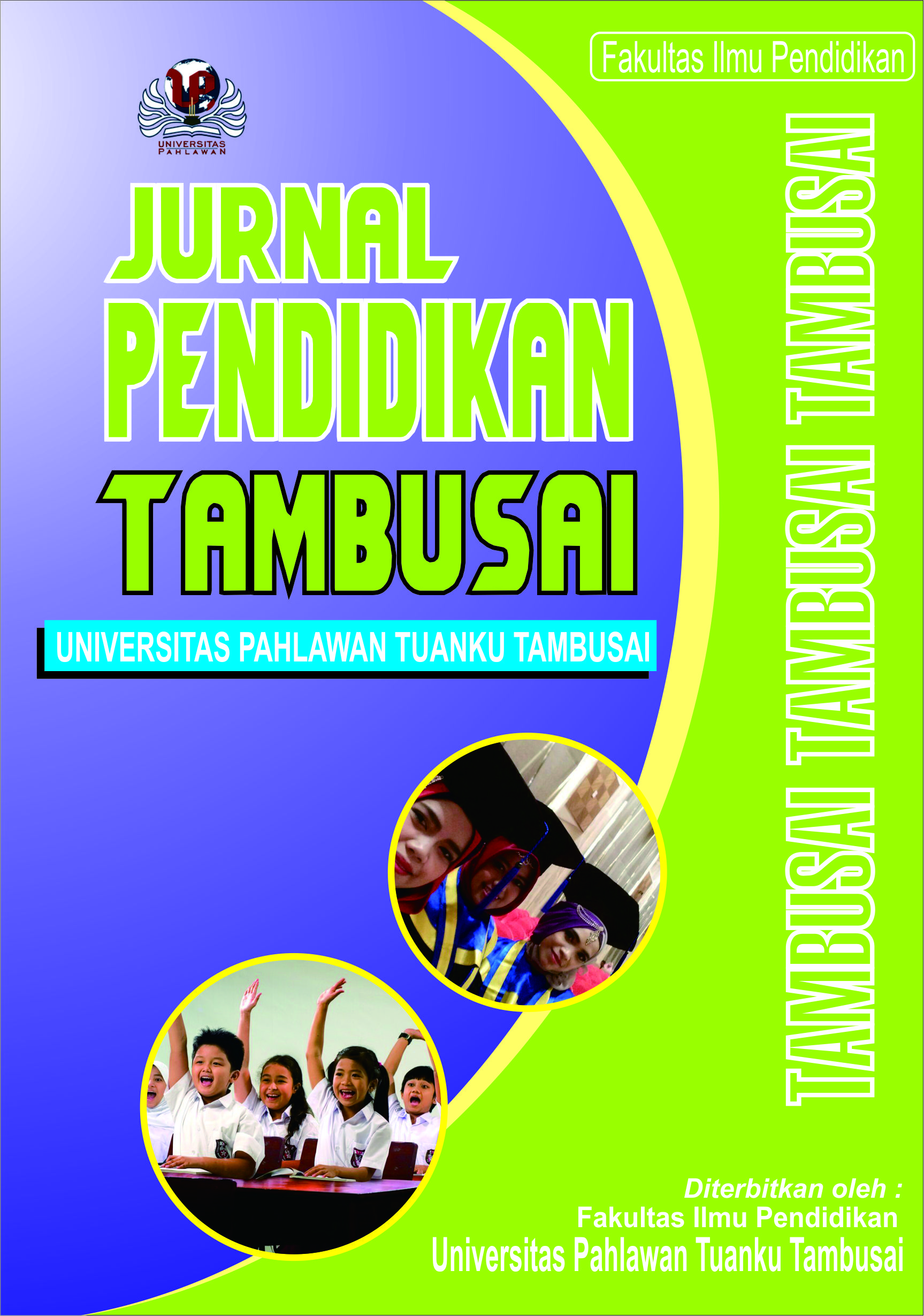 Downloads
How to Cite
Desri, S., & Hasanah, A. (2023). Pengaruh Communication Skills , Personal Value Gubernur Bem Fekda Unand terhadap Produktifitas Kinerja Departemen Adkesma. Jurnal Pendidikan Tambusai, 7(2), 5970–5974. https://doi.org/10.31004/jptam.v7i2.7168
Section
Articles of Research
License
Authors who publish with this journal agree to the following terms:
Authors retain copyright and grant the journal right of first publication with the work simultaneously licensed under a Creative Commons Attribution License that allows others to share the work with an acknowledgement of the work's authorship and initial publication in this journal.
Authors are able to enter into separate, additional contractual arrangements for the non-exclusive distribution of the journal's published version of the work (e.g., post it to an institutional repository or publish it in a book), with an acknowledgement of its initial publication in this journal.
Authors are permitted and encouraged to post their work online (e.g., in institutional repositories or on their website) prior to and during the submission process, as it can lead to productive exchanges, as well as earlier and greater citation of published work (See The Effect of Open Access).