Pergaruh Perkembangan Fintech Peer To Peer Lending (P2P) terhadap Bank Umum Konvensional di Indonesia
Keywords:
Fintech, Peer To Peer Lending, Bank Konvensional
Abstract
Teknologi finansial saat ini berkembang pesat, inovasi-inovasi pada sistem pembayaran semakin efisien yang dulunya dari sistem pembayaran tunai hingga sistem pembayaran berbasis elektronik. Tujuan penelitian ini Pergaruh Perkembangan Fintech Peer To Peer Lending (P2P) Terhadap Bank Umum Konvensional Di Indonesia. Penelitian menggunakan teknik analisis deskriptif kualitatif. Data yang digunakan adalah pendekatan studi literatur. Hasil dari penelitian adalah kehadiran fintech tidak merubah performa keuangan bank konvensional dengan adanya fenomena fintech dapat mendorong perbankan untuk ikut berinovasi dalam teknologi. Perlunya dorongan dan kerjasama antara perusahaan keuangan dengan industri startup. Kolaborasi bisa menjadi faktor utama dalam terciptanya nilai tambah fintech bagi perkembangan bisnis antara lembaga keuangan konvensional dengan startup. Kesimpulan yang dapat diambil adalah inovasi yang terjadi di  perbankan melalui fenomena fintech bukan sebagai gangguan tetapi sebagai  kesempatan  untuk mengembangkan  layanan fintech dan  meningkatkan kinerja  keuangan perbankan.
References
Agusta, J., & Hutabarat, K. (2018). Mobile Payments in Indonesia: Race to Big Data Domination.
Ansori, Miswan . 1 April 2019. Perkembangan dan Dampak Financial Technology (Fintech) Terhadap Industri Keuangan Syariah di Jawa Tengah. Wahana Islamika. Vol. 5, No. 1.
Bank Indonesia. 2019. Edukasi Financial Technology. https://www.bi.go.id/id/edukasi-perlindungan-konsumen/edukasi/produk-dan-jasasp/fintech/Pages/default.aspx.
Chrismastianto, I. A. W. 2017. Analisis SWOT Implementasi Teknologi Finansial terhadap Kualitas Layanan Perbankan di Indonesia. Jurnal Ekonomi Dan Bisnis, 20(1), 133–144. https://doi.org/10.24914/jeb.v20i1.641
Dataindonesia.id. 2023. Penyaluran Pinjaman Online Capai Rp.19,74 Triliun Pada Maret 2023. https://dataindonesia.id/bursa-keuangan/detail/penyaluran-pinjaman-online-capai-rp1974-triliun-pada-maret-2023
Kurniansyah, D. 2019. Perkembangan Dan Dampak Industri Fintech Peer To Peer Lending (P2P) Terhadap Bank Umum Konvensional Di Indonesia. Jurnal Ilmu Ekonomi dan Sosial (JIES). Vol. 8(1), 13-20. doi:http://dx.doi.org/10.22441/jies.v8i1.7221
Mukti, V.V., Risal. R. & Ratih, K. 2022. Pengaruh Fintech Payment Dan Literasi Keuangan Terhadap Perilaku Manajemen Keuangan Mahasiswa. Jurnal Akuntansi dan Keuangan, 19(1): 52-8.
Novita, W.S. & Imanullah, M. Aspek Hukum Peer To Peer Lending (Identifikasi Permasalahan Hukum dan Mekanisme Penyelesaian). Jurnal Privat Law. Vol. VIII No. 1.
OJK. 2018. Laporan Tahunan OJK 2018, Jakarta.
Peraturan Bank Indonesia tentang Penyelenggaraan Teknologi Finansial. (PBI No.19/12/PBI/2017)
Purwanto. 2018. Teknik Penyusunan Instrumen Uji Validitas dan Reliabilitas Penelitian Ekonomi Syariah. Magelang: StaiaPress.
Sugianto, D. (2019). Zaman Kekinian, Fintech Mulai Geser Dominasi Perbankan. https://finance.detik.com/fintech/d-4718985/zaman-kekinian-fintech-mulai-geser-dominasi-perbankan.
Tjahjadi, A. M., Wigita, P. A., & Tirani, U. G. 2017. Antara Platform Peer-To-Peer Lending dan Kredit Perbankan Konvensional di Masa Depan: Lawan atau Kawan? Essay Scientific.
Zellatifanny, C.M. & Mudjiyanto, B. 2 Desesmber 2018. Tipe Penelitian Deskripsi Dalam Ilmu Komunikasi The Type Of Descriptive Research In Communication Study. Jurnal Diakom. Vol. 1 No. 2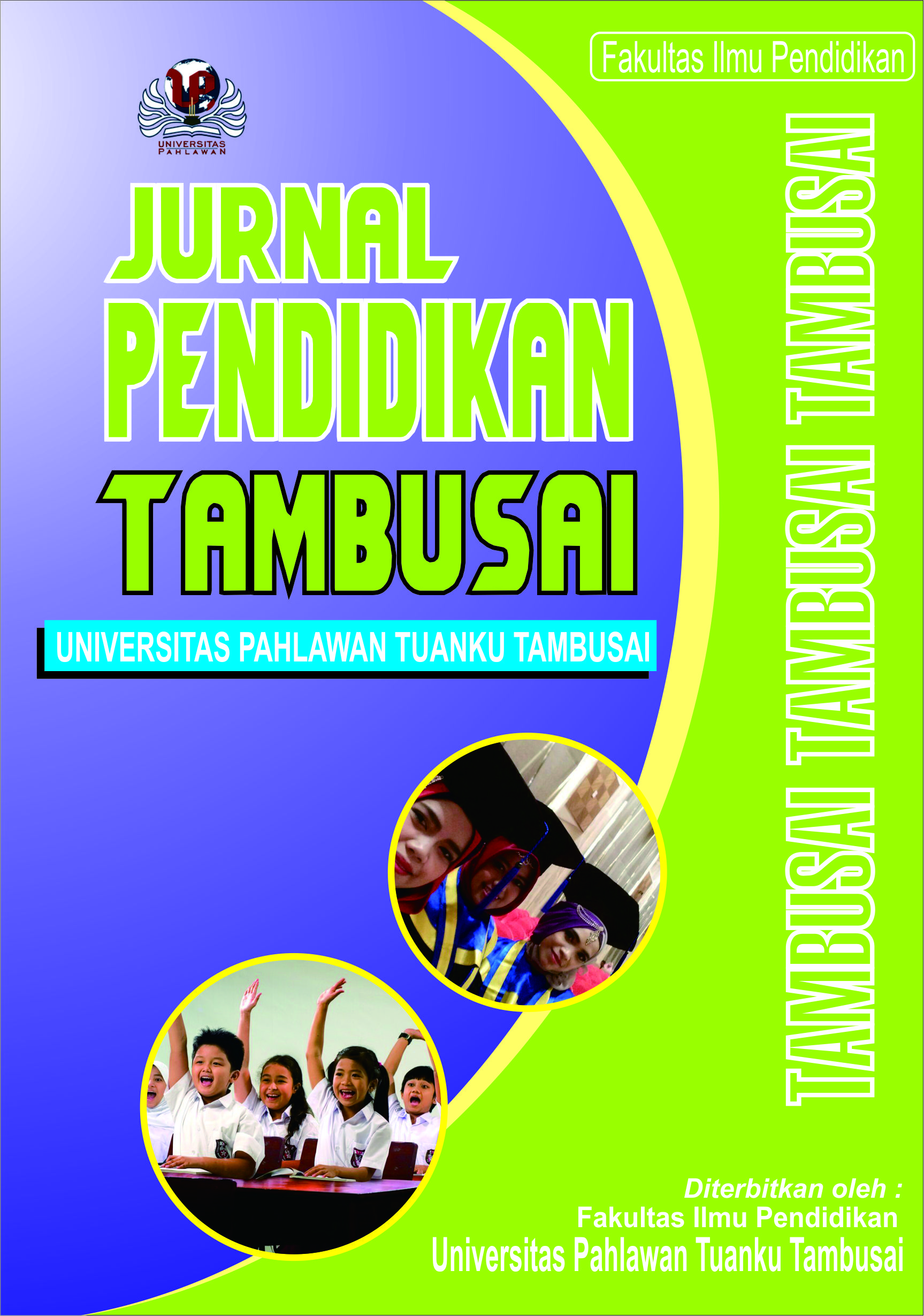 Downloads
How to Cite
Pertiwi, H. F. ., & Solehudin, S. (2023). Pergaruh Perkembangan Fintech Peer To Peer Lending (P2P) terhadap Bank Umum Konvensional di Indonesia. Jurnal Pendidikan Tambusai, 7(2), 6064–6071. https://doi.org/10.31004/jptam.v7i2.7186
Section
Articles of Research
License
Authors who publish with this journal agree to the following terms:
Authors retain copyright and grant the journal right of first publication with the work simultaneously licensed under a Creative Commons Attribution License that allows others to share the work with an acknowledgement of the work's authorship and initial publication in this journal.
Authors are able to enter into separate, additional contractual arrangements for the non-exclusive distribution of the journal's published version of the work (e.g., post it to an institutional repository or publish it in a book), with an acknowledgement of its initial publication in this journal.
Authors are permitted and encouraged to post their work online (e.g., in institutional repositories or on their website) prior to and during the submission process, as it can lead to productive exchanges, as well as earlier and greater citation of published work (See The Effect of Open Access).