Penanaman Karakter Religius pada Santri di Asrama Pondok Pesantren Perkampungan Minangkabau
Keywords:
Pesantren, Karakter Religius
Abstract
Penelitian ini bertujuan untuk mengetahui penanaman karakter religious di Asrama Pondok Pesantren Perkampungan Minagkabau, Jenis penelitian ini adalah kualitatif deskriptif yang datanya diperoleh melalui observasi, wawancara dan dokumentasi. Hasil penelitian menunjukan bahwa penanaman karakter religius melalui kegiatan-kegiatan keagamaan yang ada di asrama seperti ibadah sholat dan tablig strategi pendidikan karakter yang dilakukan yaitu: 1) Keteladanan; 2) Pembelajaran; 3) Pemberdayaan dan pembudayaan; 4) Penguatan; dan 5) Penilaian. Pendidikan karakter religius harus bersinergi dengan amalan-amalan keagamaan baik yang wajib maupun yang sunah.
References
Anshori, I. (2017). Penguatan pendidikan karakter di madrasah. Halaqa: Islamic Education Journal, 1(2), 63–74.
Badry, I. M. S., & Rahman, R. (2021). Upaya Guru Pendidikan Agama Islam Dalam Menanamkan Nilai Karakter Religius. An-Nuha, 1(4), 573–583.
Lickona, T., & Wamaungo, J. A. (2013). Educating for Character: How Our Schols Can Teach Respect and Responsibility: Mendidik Untuk Membentuk Karakter: Bagaimana Sekolah Dapat Mengajarkan Sikap Hormat dan Tanggung Jawab. Penerjemah: Juma Abdul Wamaungo, Ed. Uyu Wahyudi Dan Suryani). Jakarta: Bumi Aksara.
Marzuki, M., & Haq, P. I. (2018). Penanaman nilai-nilai karakter religius dan karakter kebangsaan di Madrasah Tsanawiyah Al Falah Jatinangor Sumedang. Jurnal Pendidikan Karakter, 9(1).
Masduki, Y., & Warsah, I. (2020). Psikologi agama. Tunas Gemilang Press.
Maxwell, J. C. (2008). Etika. BPK Gunung Mulia.
Narulita, S., Aulia, R. N., Wajdi, F., & Khumaeroh, U. (2017). Pembentukan karakter religius melalui wisata religi. Prosiding Seminar Nasional Tahunan FIS UNM, 159–162.
Rosita, L. (2018). Peran pendidikan berbasis karakter dalam pencapaian tujuan pembelajaran di sekolah. JIPSI-Jurnal Ilmu Politik Dan Komunikasi UNIKOM, 8.
Soedarsono, S. (2013). Membangun kembali jati diri bangsa. Elex Media Komputindo.
Sudrajat, A. (2011). Mengapa pendidikan karakter? Jurnal Pendidikan Karakter, 1(1).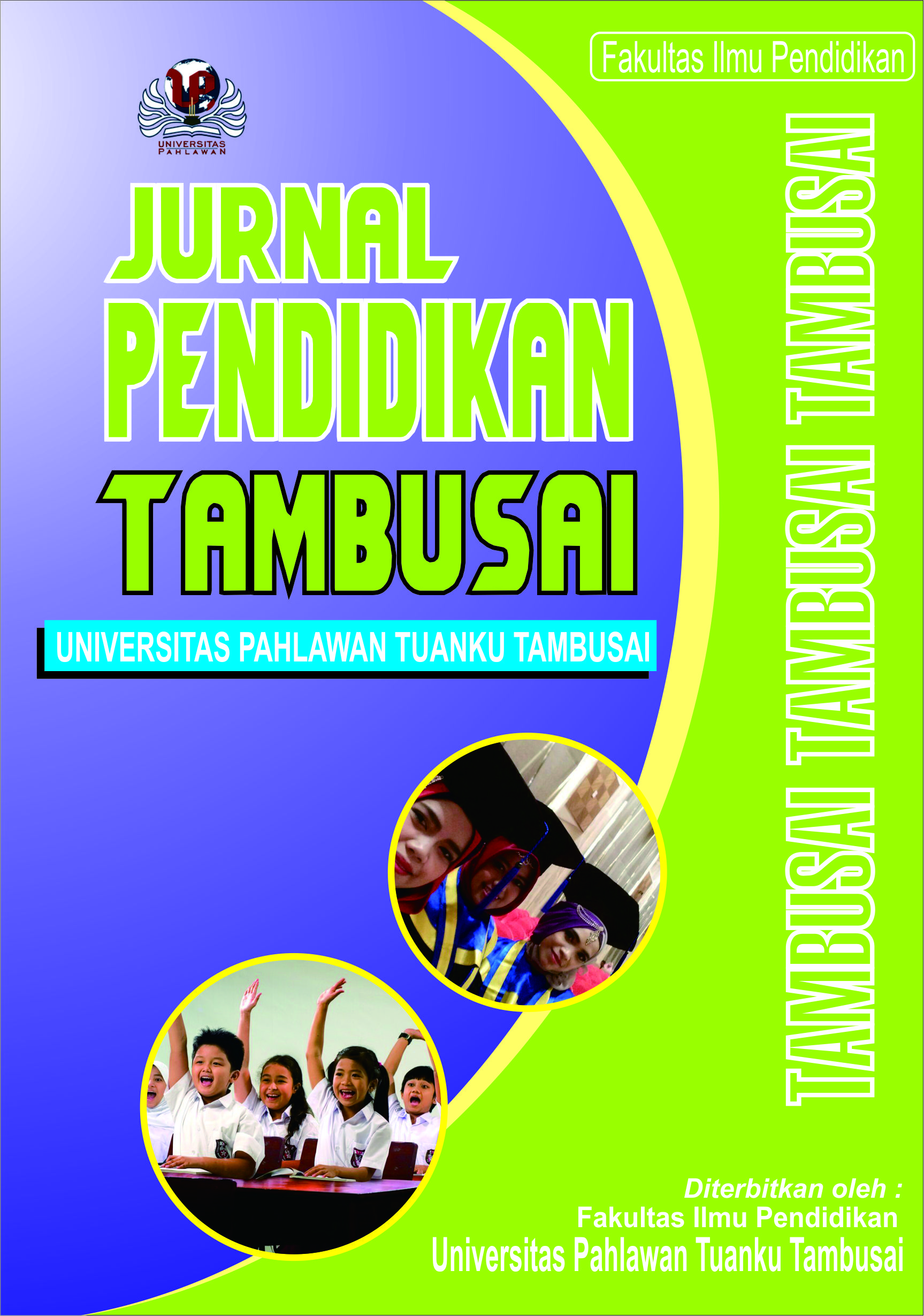 Downloads
How to Cite
Antoni, A., Kustati, M., & Sepriyanti, N. (2023). Penanaman Karakter Religius pada Santri di Asrama Pondok Pesantren Perkampungan Minangkabau . Jurnal Pendidikan Tambusai, 7(2), 6294–6299. https://doi.org/10.31004/jptam.v7i2.7218
Section
Articles of Research
License
Authors who publish with this journal agree to the following terms:
Authors retain copyright and grant the journal right of first publication with the work simultaneously licensed under a Creative Commons Attribution License that allows others to share the work with an acknowledgement of the work's authorship and initial publication in this journal.
Authors are able to enter into separate, additional contractual arrangements for the non-exclusive distribution of the journal's published version of the work (e.g., post it to an institutional repository or publish it in a book), with an acknowledgement of its initial publication in this journal.
Authors are permitted and encouraged to post their work online (e.g., in institutional repositories or on their website) prior to and during the submission process, as it can lead to productive exchanges, as well as earlier and greater citation of published work (See The Effect of Open Access).