Pengaruh Pemberian Beasiswa Terhadap Motivasi Belajar Mahasiswa Universitas Darunnajah
Keywords:
Universitas Darunnajah, Beasiswa, Motivasi Belajar
Abstract
Pemerataan pendidikan perlu dipikirkan bersama, mahasiswa yang memiliki prestasi harus menjadikan prioritas untuk mendapatkan beasiswa yang digelontorkan. Sehingga beasiswa yang didapat akan menjadi motivasi untuk giat belajar. Penelitian ini bertujuan untuk mengetahui pengaruh pemberian beasiswa terhadap motivasi belajar mahasiswa. Sampel penelitian kali ini berjumlah 31 mahasiswa penerima beasiswa dari Yayasan Assalam Fill Alamin. Teknik analisis menggunakan software Smart-PLS dengan outer model dan inner model. Hasil penelitian menunjukkan bawah pemberian beasiswa berpengaruh positif dan signifikan terhadap motivasi belajar mahasiswa Universitas Darunnajah dengan nilai t-statistik 15,516 > 1,967 dan nilai p value 0,000 < 0,05. Sedangkan pemberian beasiswa mampu memberikan pengaruh sebesar 63,5% kepada motivasi belajar mahasiswa, dan 36,5% dipengaruhi oleh variabel lain.
References
Ghozali, I. (2021). No TitlePartial Least Squares, Konsep, Teknik dan Aplikasi Menggunakan Program SmartPLS 3.2.9 untuk Penelitian Empiris.
Hermina, U. N., & Asha, Muhammad Toasin Zain, D. (2022). BELAJAR MAHASISWA tersebut Pemerintah Daerah Kabupaten Sanggau salah satu pemerintah daerah yang mewujudkan amanah tersebut , dengan bersama-sama Politeknik Negeri POLNEP di Kabupaten Sanggau . Riset , Teknologi dan Pendidikan Tinggi oleh Politeknik Neger. 3(1), 7–12. https://doi.org/10.30862/jpab.v3i1.25
Jasmine, S. F. (2023). Pengaruh Beasiswa KIP-K Terhadap Prestasi Belajar Mahasiswa Manajemen Pendidikan Angkatan 2021 Universitas Negeri Surabaya. 2(2).
Novayanti, S. R. I. (2023). DI UNIVERSITAS ISLAM KEBANGSAAN INDONESIA THE INFLUENCE OF KIP SCHOLARSHIPS ON STUDENT LEARNING MOTIVATION IN THE INDONESIAN NATIONAL ISLAMIC UNIVERSITY Abstrak. 9(1), 129–132.
Ramadhon, R., Jaenudin, R., & Fatimah, S. (2017). Pengaruh Beasiswa Terhadap Motivasi Belajar Mahasiswa Pendidikan Ekonomi Universitas Sriwijaya. Jurnal Profit, 4(2), 203–213.
Wea, A. G., & Adiwidjaja, I. (2018). Pengaruh Beasiswa Terhadap Motivasi Dan Prestasi Belajar Mahasiswa Universitas Tribhuwana Tunggadewi Malang. JISIP: Jurnal Ilmu Sosial Dan Ilmu Politik (e-Journal), 7(1), 21–25. https://publikasi.unitri.ac.id/index.php/fisip/article/view/1439
Yepsi, N., Said, S., Sari, R. M., & Sanjaya, V. F. (2022). 3) . 1)2)3). PENGARUH PEMBERIAN BEASISWA BANK INDONESIA TERHADAP MOTIVASI BERPRESTASI MAHASISWA DITINJAU DARI PERSPEKTIF EKONOMI ISLAM, 8, 53–59.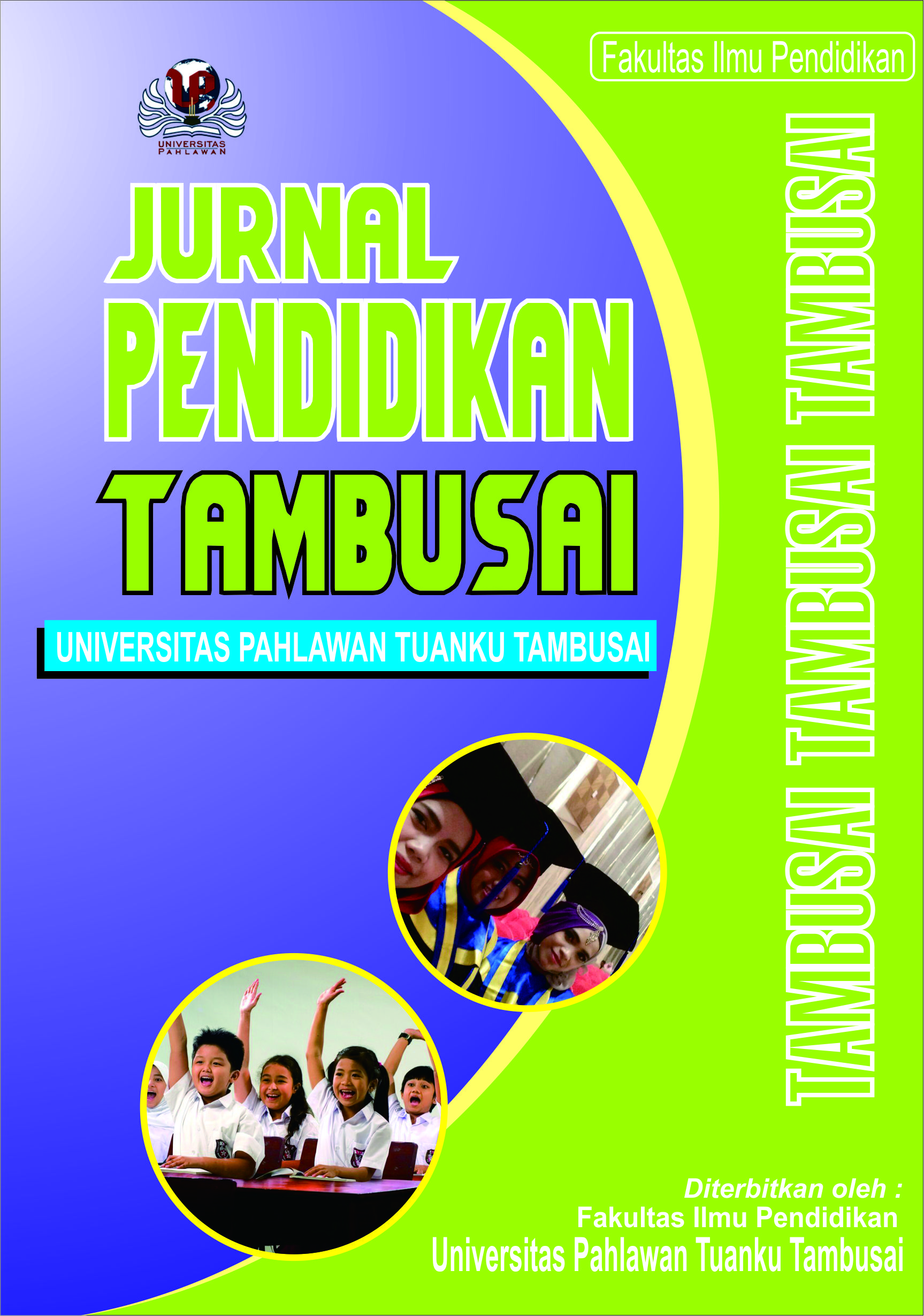 Downloads
How to Cite
Mastur, M., Dinda, A. N. ., Wulandari, P., Rahmah, A. R. ., & Rubiyati, S. (2023). Pengaruh Pemberian Beasiswa Terhadap Motivasi Belajar Mahasiswa Universitas Darunnajah. Jurnal Pendidikan Tambusai, 7(2), 6647–6652. https://doi.org/10.31004/jptam.v7i2.7274
Section
Articles of Research
License
Authors who publish with this journal agree to the following terms:
Authors retain copyright and grant the journal right of first publication with the work simultaneously licensed under a Creative Commons Attribution License that allows others to share the work with an acknowledgement of the work's authorship and initial publication in this journal.
Authors are able to enter into separate, additional contractual arrangements for the non-exclusive distribution of the journal's published version of the work (e.g., post it to an institutional repository or publish it in a book), with an acknowledgement of its initial publication in this journal.
Authors are permitted and encouraged to post their work online (e.g., in institutional repositories or on their website) prior to and during the submission process, as it can lead to productive exchanges, as well as earlier and greater citation of published work (See The Effect of Open Access).