Hubungan Intensitas Penggunaan Media Sosial dengan Stabilitas Emosi pada Dewasa Awal
Keywords:
Stabilitas Emosi, Intensitas Penggunaan Media Sosial
Abstract
Stabilitas emosi adalah kemampuan dalam mengontrol emosinya dengan cara mengungkapkan respons yang tepat. Salah satu faktor yang mempengaruhi emosi bisa berasal dari lingkungan dan diri sendiri. Jika dewasa awal belum bisa mengontrol emosi dan menempatkan emosi pada yang seharusnya, bisa disimpulkan bahwa mereka masih tidak stabil emosinya, dan begitu sebaliknya. penelitian ini bertujuan untuk melihat apakah ada hubungan antara intensitas penggunaan media sosial dengan stabilitas emosi pada dewas awal. penelitian ini merupakan penelitian kuantitatif dengan menggunakan metode korelasi dan bersifat cross sectional. Penelitian ini dilakukan dengan jumlah sampel 383 orang yang ditentukan menggunakan teknik purposive sampling. Analisis yang dilakukan adalah uji asumsi, uji korelasi dan uji hipotesis. Hasil penelitian ini menunjukkan terdapat hubungan negatif yang cukup signifikan antara antara stabilitas emosi dengan intensitas penggunaan media sosial pada pada dewasa awal. Uji hipotesis yang digunakan adalah non parametrik.
References
BPS Provinsi Jambi (2020). Hasil Sensus Penduduk Indonesia Tahun 2020. Kementerian dalam Negeri.
Fitriansyah, F. (2020). Penggunaan Telegram Sebagai Media Komunikasi Dalam Pembelajaran Online. Cakrawala-Jurnal Humaniora, 20(2), 111-117.
Hurlock (2002). Psikologi Perkembangan, Suatu Pendekatan Sepanjang Rentang Kehidupan (terjemahan).hurl Jakarta: Erlangga.
Kramer,dkk (2014). Experimental evidence of massive-scale emotional contagion through social networks. Proceedings of the National Academy of Sciences of the United States of America. 111(24), 8788-8790.
Periantalo (2016). Penelitian Kuantitatif untuk Psikologi. Yogyakarta : Pustaka Belajar.
Rifani (2021). Ketidakstabilan Emosi dan Mood Masyarakat Dimasa Pandemi COVID-19. Jurnal Manajemen Bisnis Vol 18 No. 1.
Santrock, J.W. (2002). Life Span Development (Perkembangan Masa Hidup, Jilid 2, Penerjemah: Chusairi dan Damanik). Jakarta: Erlangga
Scheineders, A. A.,(1964). Personal Adjustment And Mental Health. New York : Halfand Winston.
Setyawan (2016). Hubungan antara Durasi Penggunaan Sosial Media dengan Stabilitas Emosi pada Dewasa Awal. Universitas Sanata Dharma Yogyakarta.
Sihaloho (2021). Stress yang Timbul di Tengah-Tengah Masyarakat, Keluarga, Lansia, Remaja, Perawat, Petugas Kesehatan, Gangguan Jiwa, Pasien Akibat Situasi Situasi Pandemi Covid-19.
Statista (2020). Number of social network users in Indonesia from 2017 to 2020. Di https://www.statista.com/statistics/247938/number-of-social-network-users-in-indonesia/. Diakses 19 April 2021.Pandemi Covid-19.
Steers, dkk (2014). Seeing Everyone Else's Highlight Reels : How Facebook Usage in Linked to Depressive Symptoms. Journal of Social and Clinical Psychology. 33(8), 701-731.
Sugiyono (2016), Metode Penelitian Kuantitatif, Kualitatif dan R&D. Bandung : PT. Alfabet.
Supratman (2017). Digital media literacy to higher students in indonesia. International Journal of English Literature and Social Sciences. 2(5), 239217.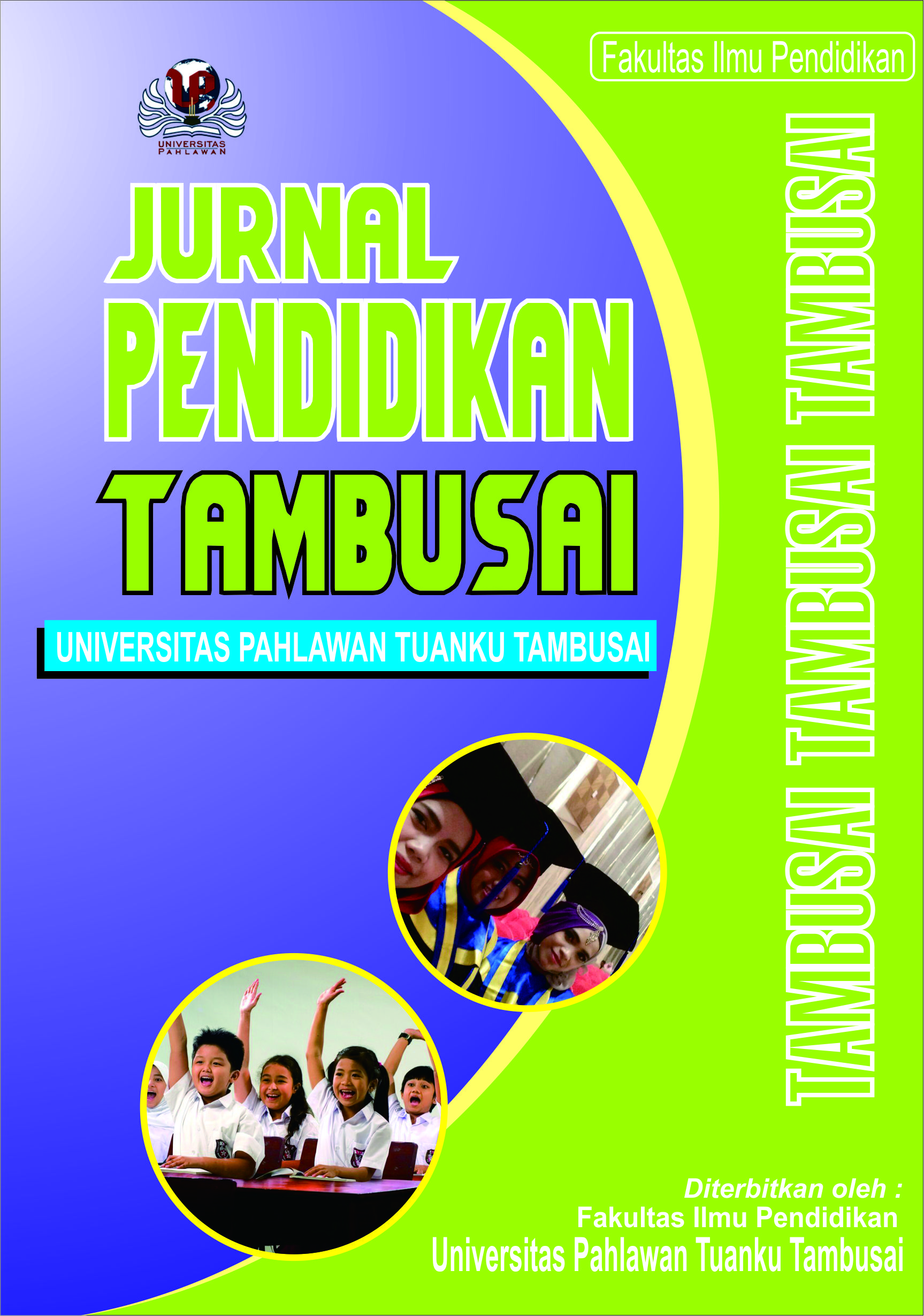 Downloads
How to Cite
Hidayat, A., Suprapto, S., Nahuway, J., Mutmainnah, I., Suroso, S., & Utomo, J. (2023). Hubungan Intensitas Penggunaan Media Sosial dengan Stabilitas Emosi pada Dewasa Awal. Jurnal Pendidikan Tambusai, 7(2), 6750–6756. https://doi.org/10.31004/jptam.v7i2.7287
Section
Articles of Research
License
Authors who publish with this journal agree to the following terms:
Authors retain copyright and grant the journal right of first publication with the work simultaneously licensed under a Creative Commons Attribution License that allows others to share the work with an acknowledgement of the work's authorship and initial publication in this journal.
Authors are able to enter into separate, additional contractual arrangements for the non-exclusive distribution of the journal's published version of the work (e.g., post it to an institutional repository or publish it in a book), with an acknowledgement of its initial publication in this journal.
Authors are permitted and encouraged to post their work online (e.g., in institutional repositories or on their website) prior to and during the submission process, as it can lead to productive exchanges, as well as earlier and greater citation of published work (See The Effect of Open Access).