Legal Status and Implications of Smart Contracts in Indonesia
Keywords:
Smart Contract, Blockchain, Status Hukum
Abstract
Dalam beberapa tahun terakhir, perkembangan pesat teknologi blockchain dan cryptocurrency telah memengaruhi industri keuangan dengan menciptakan ekonomi kripto baru. Kemudian, aplikasi terdesentralisasi generasi berikutnya tanpa melibatkan pihak ketiga tepercaya telah muncul berkat munculnya kontrak pintar, yaitu protokol komputer yang dirancang untuk memfasilitasi, memverifikasi, dan menegakkan secara otomatis negosiasi dan kesepakatan di antara banyak pihak yang tidak dapat dipercaya. Penelitian ini merupakan penelitian hukum normatif dan menggunakan pendekatan konseptual dan perundang-undangan. Penelitian ini dirancang untuk menjawab permasalahan hukum yang masih menjadi tantangan bagi para peneliti sebelumnya melalui kajian literatur. Tujuan penelitian ini adalah untuk mengetahui status hukum smart contract dari perspektif hukum Indonesia. Hasil akhir dari penelitian ini adalah kajian kritis terhadap smart contract dalam kaitannya dengan hukum Indonesia. Selain itu, penelitian ini juga memberikan Upaya Hukum yang Dapat Dilakukan jika terjadi perselisihan antara para pihak dalam The Smart Contract.
References
Eureka Inola Kadly, Sinta Dewi Rosadi, Elisatris Gultom. Keabsahan Blockchain-Smart Contract Dalam Transaksi Elektronik: Indonesia, Amerika dan Singapura, Scientific Journal of Sosio Humaniora, Vol.5, No. 1, June 2021
Delmolino, Kevin, Mitchell Arnett, Ahmed Kosba, Andrew Miller, and Elaine Shi. Step by Step towards Creating a Safe Smart Contract: Lessons and Insights from a Cryptocurrency Lab'. Lecture Notes in Computer Science (Including Subseries Lecture Notes in Artificial Intelligence and Lecture Notes in Bioinformatics), 9604 LNCS (2016), 79–94
Swan, Melanie, Blockchain: Blueprint for a New Economy (O'Reilly Media, 2015) Vukoli?, Marko, Rethinking Permissioned Blockchains, BCC 2017 - Proceedings of the ACM Workshop on Blockchain, Cryptocurrencies and Contracts, Co-Located with ASIA CCS 2017, 2017, 3–7
Ida Bagus Prayoga B, Teknologi Cryptocurrency di Era Revolusi Digital, The 9th National Seminar Proceeding on Information Engineering Education (SENAPATI), Bali 08 September 2018
Ninis Nugraheni, Crowdfunding-Based Fiduciary Warrant in Providing Capital Loans for Small and Medium Enterprises, Hasanudin Law Review, Vol.6, Issue 3, December 2020.
Sabrina Oktaviani dan Yoni Agus Setyono, Implementasi Smart Contract Pada Teknologi Blockchain Dalam Kaitannya Dengan Notaris Sebagai Pejabat Umum, Kertha Semaya Journal, Vol. 9, No. 11, 2021.
Jennifer L. Frank, Blockchain Functionality: How Smart Contracts Can Save Small Farms, accessed through an electronic copy available at: https://ssrn.com/abstract=3662648 , accessed on 2 June 2023
Korevaar, E.P.W. spoedwet verlenging tijdelijke huurovereenkomsten: kritisch belicht. Nummer 5, juli 2020 / sdu tijdschrift huurrecht in praktijk
Lamber, Mersetyawati CM. (2018). Legalitas Transaksi Penjualan Melalui Internet Ditinjau dari Hukum Perdata. Lex Privatum, Vol.6, (No.8), pp.110-119.
Thomas, Philip. Wishful Thinking; The Role and Development of Good Faith in the Roman Law of Contracts. 2021 (51/3) právn?historické studie, p.22
Agus Yudha Hernoko. (2014). Hukum Perjanjian, Asas Proporsionalitas dalam Kontrak Komersial, Jakarta:Kencana
Farhan Abel Septian Rachmadani, "Tinjauan Yuridis Terhadap Legalitas Dalam Smart Contract Ditinjau Dari Hukum Positif Di Indonesia?, 5 (2021), 650–64.
Cunningham-Hill & Elder: Civil Litigation 2019-2020 Injunctions and Other Equitable Remedies, Oxford University Press, 2019. p. 3.
Lachlan Ward, Repudiation vs. Rescission of Contracts, https://lawpath.com.au/blog/repudiation-vs-rescission-contracts, accessed 1 June 2023.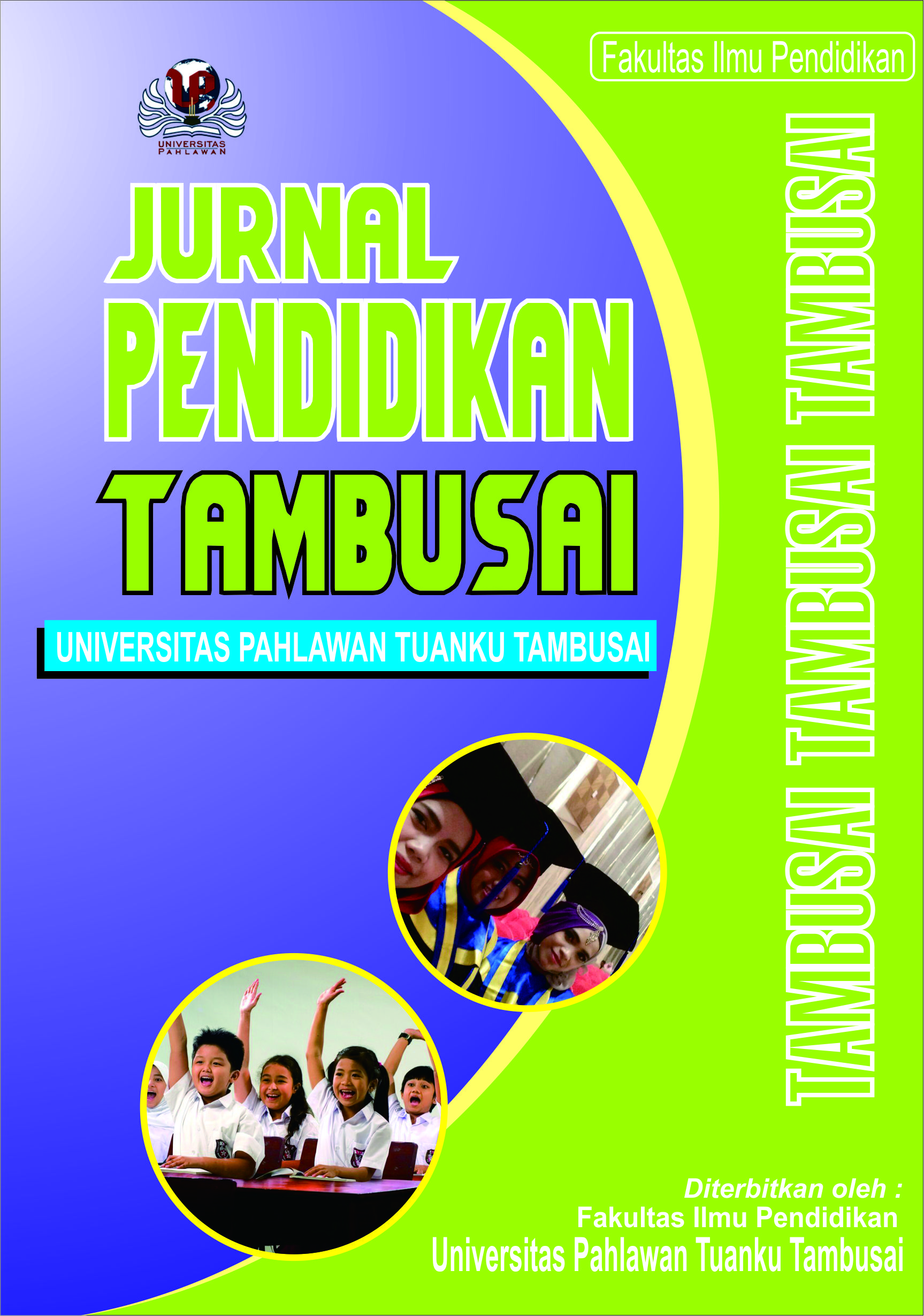 Downloads
How to Cite
Carona, N., & Shebubakar, A. N. . (2023). Legal Status and Implications of Smart Contracts in Indonesia. Jurnal Pendidikan Tambusai, 7(2), 6938–6944. https://doi.org/10.31004/jptam.v7i2.7314
Section
Articles of Research
License
Authors who publish with this journal agree to the following terms:
Authors retain copyright and grant the journal right of first publication with the work simultaneously licensed under a Creative Commons Attribution License that allows others to share the work with an acknowledgement of the work's authorship and initial publication in this journal.
Authors are able to enter into separate, additional contractual arrangements for the non-exclusive distribution of the journal's published version of the work (e.g., post it to an institutional repository or publish it in a book), with an acknowledgement of its initial publication in this journal.
Authors are permitted and encouraged to post their work online (e.g., in institutional repositories or on their website) prior to and during the submission process, as it can lead to productive exchanges, as well as earlier and greater citation of published work (See The Effect of Open Access).