Uji Mekanik Material Pipa SA-312 TP304L untuk Kualifikasi PQR Sesuai ASME BPVC Sec. IX-2019
Keywords:
Kualifikasi PQR, Pengujian Mekanikal, Test Coupon
Abstract
Sesuai ASME BPVC Sec.IX, Welding Procedure Specification (WPS) dinyatakan layak digunakan untuk proyek pengelasan dengan diikualifikasi dahulu menggunakan Procedure Qualified Record (PQR). Pengujian mekanikal dengan menimbulkan kerusakan untuk mengetahui ketahanan suatu material dengan cara ditekan, ditarik, dan dilengkungkan. Penelitian bertujuan mengetahui kualitas pengelasan dan rentang ketebalan material yang dapat dikualifikasi menggunakan test coupon pada PQR. Pengujian mekanikal yang dibutukan pada PQR ini yaitu dua spesimen tensile test dan empat spesimen bend test dengan acceptance criteria spesifikasi ASME BPVC Sec. IX-2019. Pada spesimen tensile test 1 dan 2, diketahui nilai ultimate tensile strength yaitu sebesar 584 MPa dan 594 MPa. Salah satu spesimen root bend pada bend test memiliki diskontinuitas terbuka di area weld sebesar 0.5 mm. Berdasarkan pada ASME BPVC Sec. IX-2019, nilai minimum yang diijinkan untuk tensile test pada material SA-312 TP304L yaitu sebesar 485 MPa, serta ukuran maksimum diskontinuitas terbuka yang diperbolehkan untuk bend test pada area weld dan HAZ, yaitu sebesar 3 mm.
References
Shalloo, M; Schnall, M.; Klein.; Huber, N; Reitinger,B. A Review of Non- Destructive Testing (NDT) Techniques for Defect Detection: Application to Fusion Wlding and Future Wire Arc Additive Manufacturing Processes. Materials 2022, 15, 3697. https://doi.org/10.3390/ma15103697.
ASME BPVC.IX-2019, Qualification Standard for Welding, Brazing, and Fusing Procedures; Welders; Brazers; and Welding, Brazing, and Fusing Operators.
Fuad, B, Y; Aisyah, I, S; Kurniawati, D; Agussalim. Pengaruh Kombinasi Ketebalan Plat Aluminium 2024 T42 Terhadap Sifat Mekanis pada Proses Resistance Spot Welding Part Door Assy Helikopter NBELL 4123P: Seminar Nasional Teknologi dan Rekayasa (SENTRA) 2020 e ISSN
Assidik ,A; Gusniar, I, N. Analisa Pengaruh Pengelasan Terhadap Sifat Mekanis Material High Strenght Low-Alloy: Jurnal Ilmu Teknik: Vol. 2 No. 3 September 2021
Davis. J. R. 2004. Tensile Testing: Second Edition. ASM International: The Materials Information Society
Maylani, G, D; Budiarto, U; Santosa, A, W, B. Analisis Pengaruh Variasi Sudut Kampuh Double V Pada Sambungan Las SMAW (Shield Metal Arc Welding) Baja St 37 Terhadap Kekuatan Tarik, Tekuk, dan Impact : Jurnal Teknik Perkapalan, Vol. 10, No. 1 Januari 2022
ASTM.A312/A312M, (2018), Standard Specification for Seamless, Welded, and Heavily Cold Worked Austenitic Stainless Steel Pipes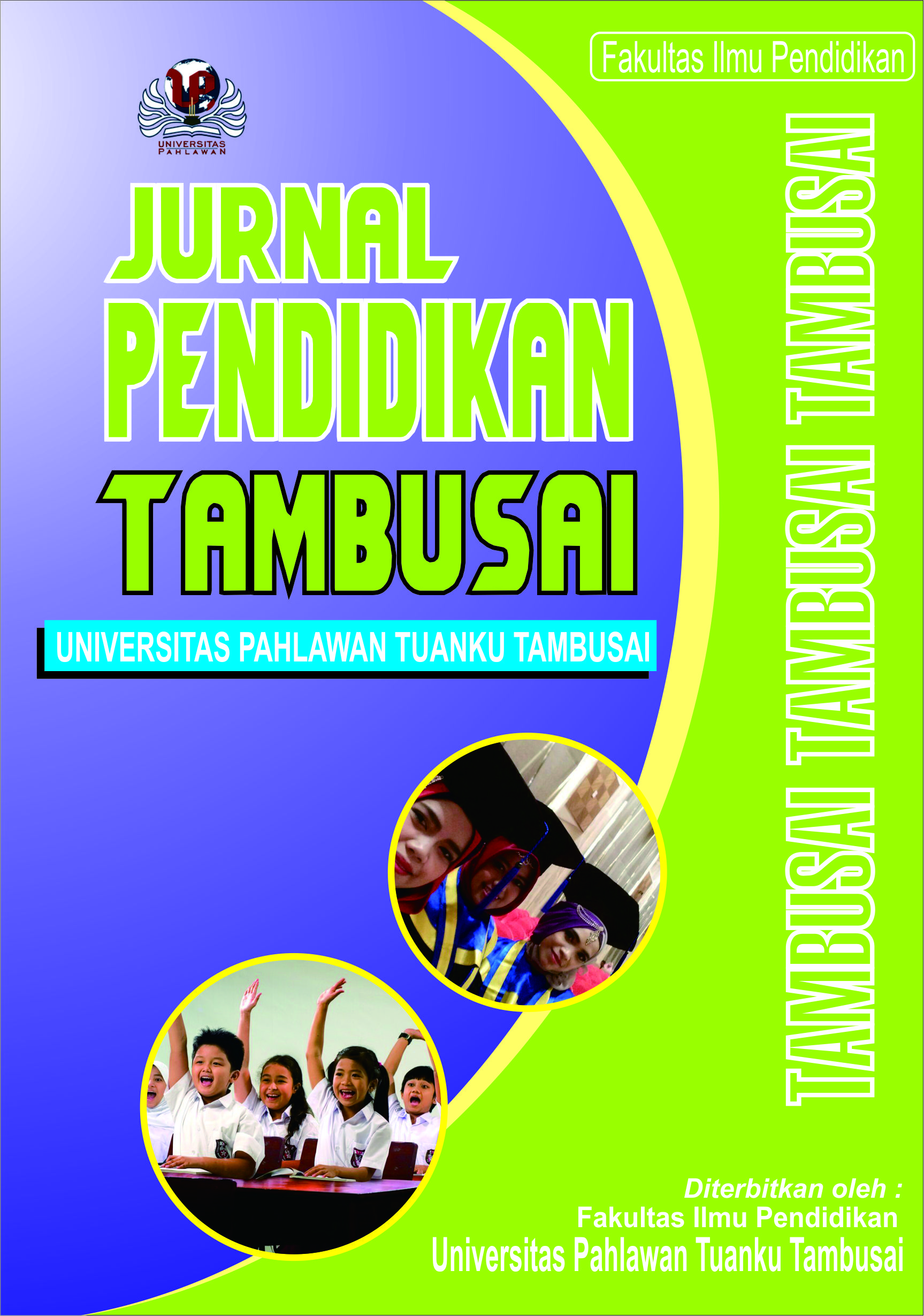 Downloads
How to Cite
Batubara, N. H., Butar, H. B. ., Aryswan, A., & Rizki, T. R. (2023). Uji Mekanik Material Pipa SA-312 TP304L untuk Kualifikasi PQR Sesuai ASME BPVC Sec. IX-2019. Jurnal Pendidikan Tambusai, 7(2), 8063–8070. https://doi.org/10.31004/jptam.v7i2.7508
Section
Articles of Research
License
Authors who publish with this journal agree to the following terms:
Authors retain copyright and grant the journal right of first publication with the work simultaneously licensed under a Creative Commons Attribution License that allows others to share the work with an acknowledgement of the work's authorship and initial publication in this journal.
Authors are able to enter into separate, additional contractual arrangements for the non-exclusive distribution of the journal's published version of the work (e.g., post it to an institutional repository or publish it in a book), with an acknowledgement of its initial publication in this journal.
Authors are permitted and encouraged to post their work online (e.g., in institutional repositories or on their website) prior to and during the submission process, as it can lead to productive exchanges, as well as earlier and greater citation of published work (See The Effect of Open Access).