Literature Review: Penyakit Dermatitis Kontak Akibat Kerja
Keywords:
Penyakit, Dermatitis Kontak, Penyakit Akibat Kerja
Abstract
Kondisi kulit yang umum terjadi di tempat kerja adalah dermatitis kontak akibat kerja (DKAK). Penyakit tersebut dapat membuat pekerja kurang produktif. Saat karyawan bersentuhan langsung dengan bahan kimia di tempat kerja, dermatitis kontak akibat kerja berkembang; namun, hal ini tidak dapat terjadi jika karyawan dengan dermatitis tidak bekerja. Ada dua jenis dermatitis kontak: dermatitis kontak alergi (DKA), yang disebabkan oleh mekanisme imunologi tertentu dari reaksi hipersensitivitas tipe lambat (tipe IV), dan dermatitis kontak iritan (DKI), yang berkembang melalui reaksi non-imunologis. Penulis menggunakan metode literature review  artikel penelitian ditemukan di database Google Scholar. Dengan menggunakan kata kunci Dermatitis, Dermatitis kotak iritan, Dermatitis akibat kerja, Penyakit akibat kerja. Tujuan dari penulisan artikel ini adalah untuk mengkaji lebih dalam tentang penyakit dermatitis kontak yang terjadi akibat kerja  di lihat dari penelitian sebelumnya.
References
Dharmahayu, N. P. M., & Suryawati, N. (2018). Karakteristik dermatitis kontak akibat kerja pada pengrajin patung di desa mas, ubud tahun 2016.E-jurnal medika udayana,7(3), 128-135.
Laila, F., & Sugiharto, S. (2017). Keluhan Dermatosis Pada Pekerja Pengupas Singkong.HIGEIA (Journal of Public Health Research and Development),1(1), 65-72.
Nuraga, W., Lestari, F., & Kurniawidjaja, L. M. (2008). Dermatitis kontak pada pekerja yang terpajan dengan bahan kimia di perusahaan industri otomotif kawasan industri Cibitung Jawa Barat.Makara Kesehatan,12(2), 63-69.
Paendong, R., Pandaleke, H., & Mawu, F. (2017). Gambaran Kejadian Dermatitis Kontak Akibat Kerja pada Petugas Cleaning Service di RSUP Prof. Dr. RD Kandou Manado.e-CliniC,5(2).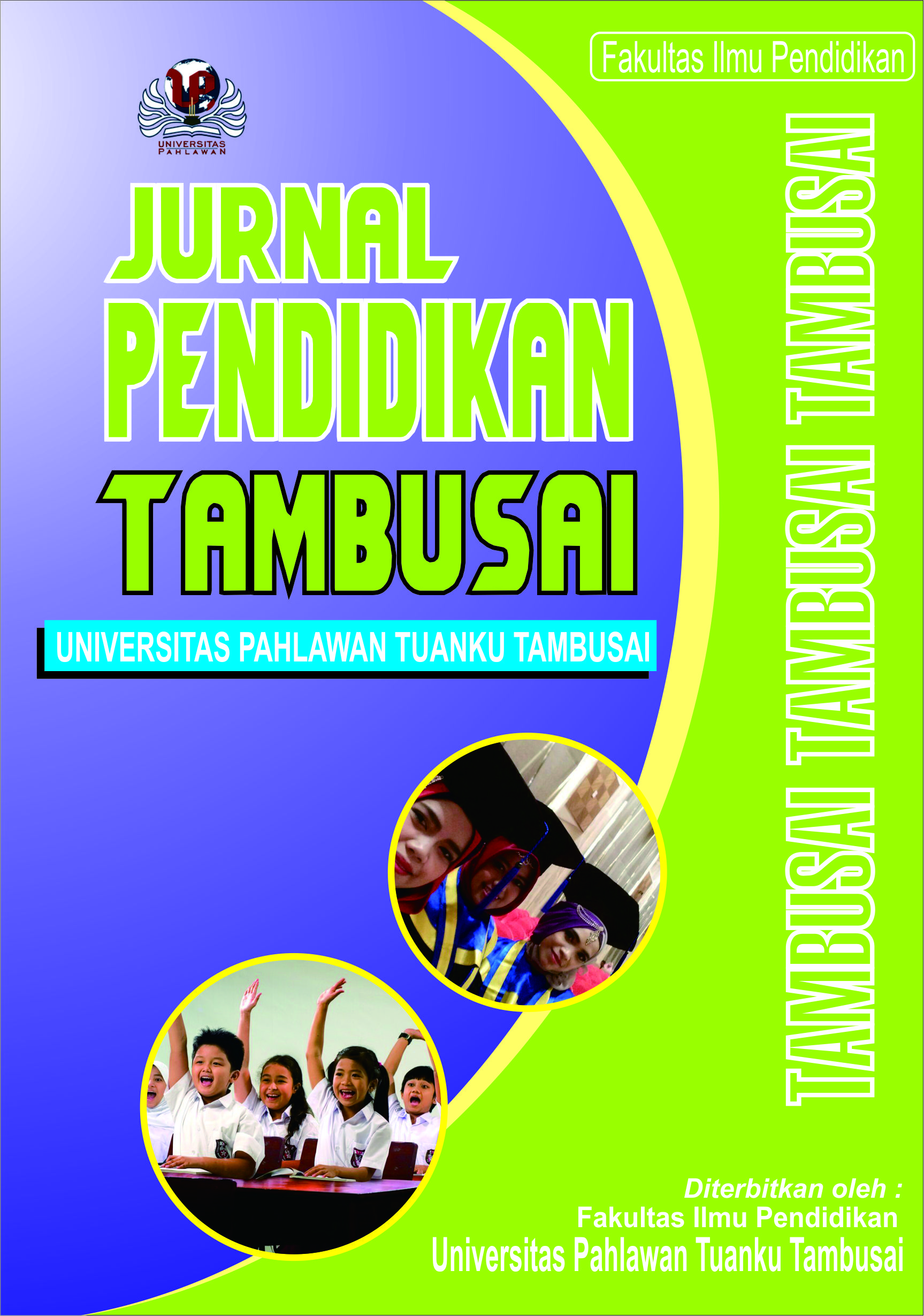 Downloads
How to Cite
Mentari, I., Suri Lestari, A., Puspta Ningrum, C., Aini, N., & Berutu, M. (2023). Literature Review: Penyakit Dermatitis Kontak Akibat Kerja. Jurnal Pendidikan Tambusai, 7(2), 8767–8770. https://doi.org/10.31004/jptam.v7i2.7622
Section
Articles of Research
License
This work is licensed under a Creative Commons Attribution-ShareAlike 4.0 International License.
Authors who publish with this journal agree to the following terms:
Authors retain copyright and grant the journal right of first publication with the work simultaneously licensed under a Creative Commons Attribution License that allows others to share the work with an acknowledgement of the work's authorship and initial publication in this journal.
Authors are able to enter into separate, additional contractual arrangements for the non-exclusive distribution of the journal's published version of the work (e.g., post it to an institutional repository or publish it in a book), with an acknowledgement of its initial publication in this journal.
Authors are permitted and encouraged to post their work online (e.g., in institutional repositories or on their website) prior to and during the submission process, as it can lead to productive exchanges, as well as earlier and greater citation of published work (See The Effect of Open Access).