Pemodelan User Interface dan User Experience Menggunakan Design Thinking
Keywords:
Pemodelan User Interface, Experience Menggunakan Design Thinking
Abstract
Pandemi COVID-19 menyebabkan berbagai aktivitas dialihkan menjadi secara daring, salah satunya aktivitas belajar di sekolah. Karena belum memiliki sistem informasi e-learning sendiri, kegiatan belajar daring di SMA Tunas Bangsa Palembang memanfaatkan berbagai media seperti Classroom untuk membuat kelas, Google form untuk mengisi absen, hingga Youtube untuk menyampaikan materi. Banyaknya media serta masih terdapat kekurangan yang dirasakan terkait fitur dari media yang digunakan menyebabkan pelaksanaan kegiatan belajar menjadi kurang efektif dan efisien. Sehingga, agar dapat menghadirkan kenyamanan dan kemudahan dalam kegiatan pembelajaran tersebut, diperlukan perancangan user interface dan user experience (UI/UX) sistem informasi e-learning. Penelitian ini menggunakan design thinking sebagai metode yang memiliki 5 tahapan, dimulai dengan empathize sampai pengujian prototype desain solusi (test). Pengujian prototype dilakukan dengan metode usability testing yaitu menggunakan skenario tugas serta kuesioner System Usability Scale (SUS) dan User Experience Questionnaire (UEQ). Hasil pengujian usability testing menggunakan skenario tugas dan kuesioner SUS antara lain untuk aspek learnability dan efficiency kelompok pengguna guru dan siswa yaitu 100% dan 0,04 goals/sec, untuk aspek satisfaction pengguna guru yaitu 93 dengan grade scale "A" dan untuk pengguna siswa yaitu 85 dengan grade scale "B", skor penilaian UEQ untuk dua kelompok pengguna berada diatas 2,0 di semua kategori penilaian yaitu "Daya Tarik", "Kejelasan", "Efisiensi", "Ketepatan", "Stimulasi", "Kebaruan". Sehingga, dapat disimpulkan bahwa desain prototype e-learning telah memiliki user experience yang baik. Kata kunci— Design Thinking; E-Learning; Perancangan UI/UX.
References
Abdillah, Leon Andretti. 2019. "Analisis Aplikasi Mobile Transportasi Online Menggunakan User Experience Questionnaire Pada Era Milenial Dan Z." JURNAL SISTEM INFORMASI BISNIS 9(2):204. doi: 10.21456/vol9iss2pp204-211.
Aeni, Nurul. 2021. "Pandemi COVID-19: Dampak Kesehatan, Ekonomi, & Sosial." Jurnal Litbang: Media Informasi Penelitian, Pengembangan Dan IPTEK 17(1):17–34. doi: 10.33658/jl.v17i1.249.
Dona Fitriawan. 2022. "The Effect of Online Learning Using Online Media on Learning Achievement." Proximal: Jurnal Penelitian Matematika Dan Pendidikan Matematika 5(1):1–9. doi: 10.30605/proximal.v5i1.1546.
Karlina, Devi, and Dwi Rosa Indah. 2022. "Perancangan User Interface Dan User Experience Sistem Informasi E-Learning Menggunakan Design Thinking." Jurnal Teknik Informatika Dan Sistem Informasi 8(3). doi: 10.28932/jutisi.v8i3.5412.
Lengkong, S.Kom., M.Ds., Oktoverano, Melissa Dawn Tumewu, and Novena Thelma Tessalonika Lumintang. 2021. "Analisis Usability Pada Aplikasi M-Commerce Tokopedia Terhadap Kepuasan Pengguna Menggunakan USE (Usefulness, Satisfaction, Ease of Use) Questionnaire." CogITo Smart Journal 7(1):182–92. doi: 10.31154/cogito.v7i1.311.182-192.
Muh, Andi, Akbar Saputra, Nining Huriati, Arkam Lahiya, Amaludin Bahansubu, and Agus Rofi. 2023. "Pendidikan Karakter Melalui Pembelajaran Hybrid Berbasis Kearifan Lokal Untuk Mengembangkan Potensi Siswa." 06(01):1102–10.
Nadhif, Ahmad Khainur, Dian Taufiq Wijaya Jati, Muh. Fajar Hussein, and Ina Sholihah Widiati. 2021. "Perancangan UI/UX Aplikasi Penjualan Dengan Pendekatan Design Thinking." Jurnal Ilmiah IT CIDA 7(1):44–55. doi: 10.55635/jic.v7i1.146.
Pradana, Aditya Raka, Moh Idris, S. Kom, and M. Kom. 2021. "Implentasi User Experince Pada Perancangan User Interface Mobile E-Learning Dengan Pendekatan Design Thinking (Studi Kasus: Amikom Center)." Automata 2(2).
Sharfina, Zahra, and Harry Budi Santoso. 2016. "An Indonesian Adaptation of the System Usability Scale (SUS)." Pp. 145–48 in 2016 International Conference on Advanced Computer Science and Information Systems (ICACSIS). IEEE.
Vol, Teknik, No Maret, Jurnal Teknik Mesin, Elektro Dan, and Ilmu Komputer. 2023. "MOBILE-BASED BUS RAPID TRANSIT ( BRT ) PAYMENT INFORMATION SYSTEM." 3(1):47–62.
Yunus, Ahmad. 2018. "Perancangan Desain User Interface Pada Aplikasi Siakad Dengan Menggunakan Metode User Centered Design." Jurnal User Interface 1:95.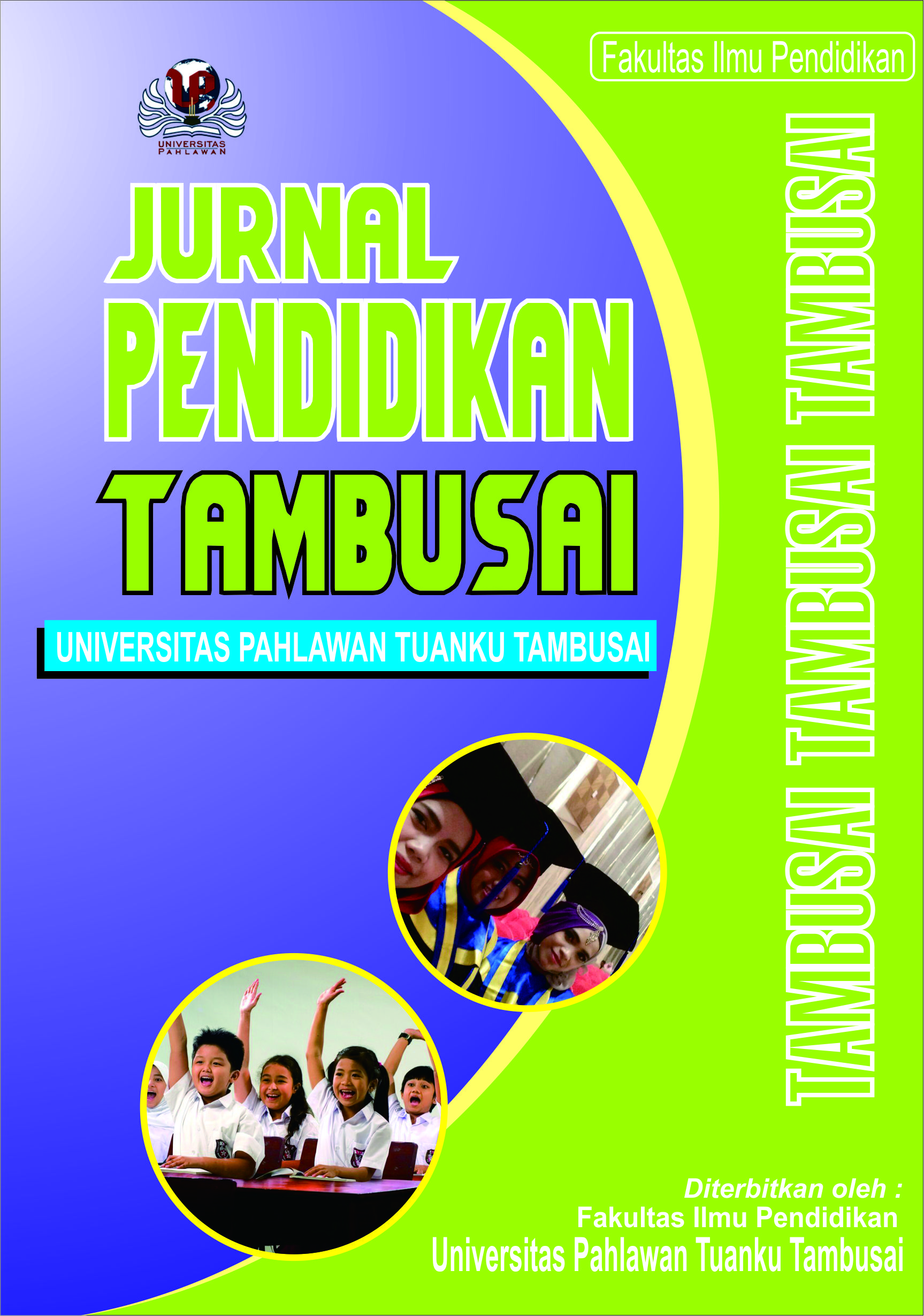 Downloads
How to Cite
Rachman, A., Salim, B. S. ., Sodik, A., Iswanto, J., Vanchapo , A. R. ., & Manuhutu, M. A. . (2023). Pemodelan User Interface dan User Experience Menggunakan Design Thinking. Jurnal Pendidikan Tambusai, 7(2), 9281–9289. https://doi.org/10.31004/jptam.v7i2.7807
Section
Articles of Research
License
Authors who publish with this journal agree to the following terms:
Authors retain copyright and grant the journal right of first publication with the work simultaneously licensed under a Creative Commons Attribution License that allows others to share the work with an acknowledgement of the work's authorship and initial publication in this journal.
Authors are able to enter into separate, additional contractual arrangements for the non-exclusive distribution of the journal's published version of the work (e.g., post it to an institutional repository or publish it in a book), with an acknowledgement of its initial publication in this journal.
Authors are permitted and encouraged to post their work online (e.g., in institutional repositories or on their website) prior to and during the submission process, as it can lead to productive exchanges, as well as earlier and greater citation of published work (See The Effect of Open Access).