Analisis Risiko Bencana Banjir di Kabupaten Mimika Provinsi Papua Tengah
Keywords:
Risiko, Bencana, Banjir, Mimika
Abstract
Risiko kerugian banjir yang terjadi di perkotaan pada umumnya disebabkan oleh faktor kepadatan penduduk dan tekanan pada pemanfaatan lahan untuk pemukiman bahkan merambah pada areal yang berpotensi terhadap genangan banjir. Tujuan penelitian ini adalah untuk menghitung tingkat risiko bencana banjir di Kabupaten Mimika menggunakan indikator risiko bencana yakni ancaman, kerentanan, dan kapasitas. variabel yang digunakan berupa faktor-faktor yang mempengaruhi tingkat bahaya, kerentanan dan kapasitas masyarakat, terutama masyarakat yang berada di daerah terdampak banjir. Dengan menggunakan indikator yang berada di peta kajian risiko bencana, dapat ditentukan wilayah berisiko tinggi, sedang maupun rendah sehingga dapat dibuat klasifikasi yang akurat untuk masing-masing wilayah Distrik yang berada di Kabupaten Mimika. Risiko bencana banjir di Kabupaten Mimika berpotensi terjadi di 15 (lima belas) distrik dari keseluruhan 18 (delapan belas) distrik dengan kelas risiko tinggi dan sedang, sehingga secara keseluruhan wilayah Kabupaten Mimika memiliki kategori risiko bencana banjir berupa kategori tinggi.
References
BNPB, 2022a. Kajian Risiko Bencana Provinsi Papua.
BNPB, 2022b. Laporan Kinerja Tahun 2022.
BNPB, 2019. Modul Teknis Penyusunan Kajian Risiko Bencana Banjir. Badan Nasional Penanggulangan Bencana (BNPB), Jakarta.
BNPB, 2012. Pedoman Umum Pengkajian Risiko Bencana. Badan Nasional Penanggulangan Bencana, Jakarta.
BNPB, 2008. Peraturan Kepala Badan Nasional Penanggulangan Bencana Nomor 04 Tahun 2008 tentang Pedoman Penyusunan Rencana Penanggulangan Bencana. Badan Nasional Penanggulangan Bencana, Jakarta.
Giyai, M.C., Adjie Pamungkas, 2022. Penentuan Titik dan Rute Evakuasi dalam Mengurangi Risiko Bencana Banjir (Studi Kasus: Kecamatan Mimika Baru, Kabupaten Mimika). J. Tek. ITS 11, 2301–9271.
Hartini, N, 2017. Resiliansi Warga di Wilayah Rawan Banjir di Bojonegoro. Masy. Kebud. Dan Polit. 30, 114–120. https://doi.org/10.20473/mkp.V30I22017.114-120
Ignatius, A.W., Fadly Usman, 2021. Perhitungan Risiko Bencana Banjir Di Kecamatan Kanor. Plan. Urban Reg. Environ. 10.
Rahman A.Z, 2018. Kapasitas Daerah Banjarnegara Dalam Penanggulangan Bencana Alam Tanah Longsor. J. Ilmu Sos. 16.
Revi Melianita, A.D.P., Aminudin Syah, 2021. Analisis Potensi Kerentanan dan Risiko Bencana di Wilayah Kabupaten Tanggamus. J. Rekayasa Sipil Dan Desain JRSDD 9.
Seniarwan, D.P.T.B., Komarsa Gandasasmita, 2013. Analisis Spasial Risiko Banjir Wilayah Sungai Mangottong Di Kabupaten Sinjai, Sulawesi Selatan. J. Ilmu Tanah Dan Lingkung. 15, 39–44. https://doi.org/10.29244/jitl.15.1.39-44
Sugianto S, 2022. Analisis Risiko Bencana Banjir Kecamatan Jatinangor Kabupaten Sumedang, in: "The-4th State of the Art Science and Technology Dalam Pembangunan Berkelanjutan Di Indonesia". Presented at the Prosiding FTSP Series 4: Seminar Nasional dan Diseminasi Tugas Akhir, Fakultas Teknik Sipil Dan Perencanaan (FTSP) Institut Teknologi Nasional, Bandung.
T. H. Ardana, D.M.S. and P., 2013. Penentuan jalur evakuasi dan dampak banjir lahar dingin Gunung Merapi Magelang, Jawa Tengah. J. Bumi Indones. 2.
Wandasari, S.L, 2013. Sinkronisasi Peraturan Perundang-Undangan Dalam Mewujudkan Pengurangan Risiko Bencana. Unnes Law J. 2.
Zaqy, F.L.B., 2018. Analysis Of The Role Of The Kodim 0618/ Bs In Bandung City In The Effort Of Reducing Natural Disasters In Bandung City. J. Prodi Strategi Perang Semesta.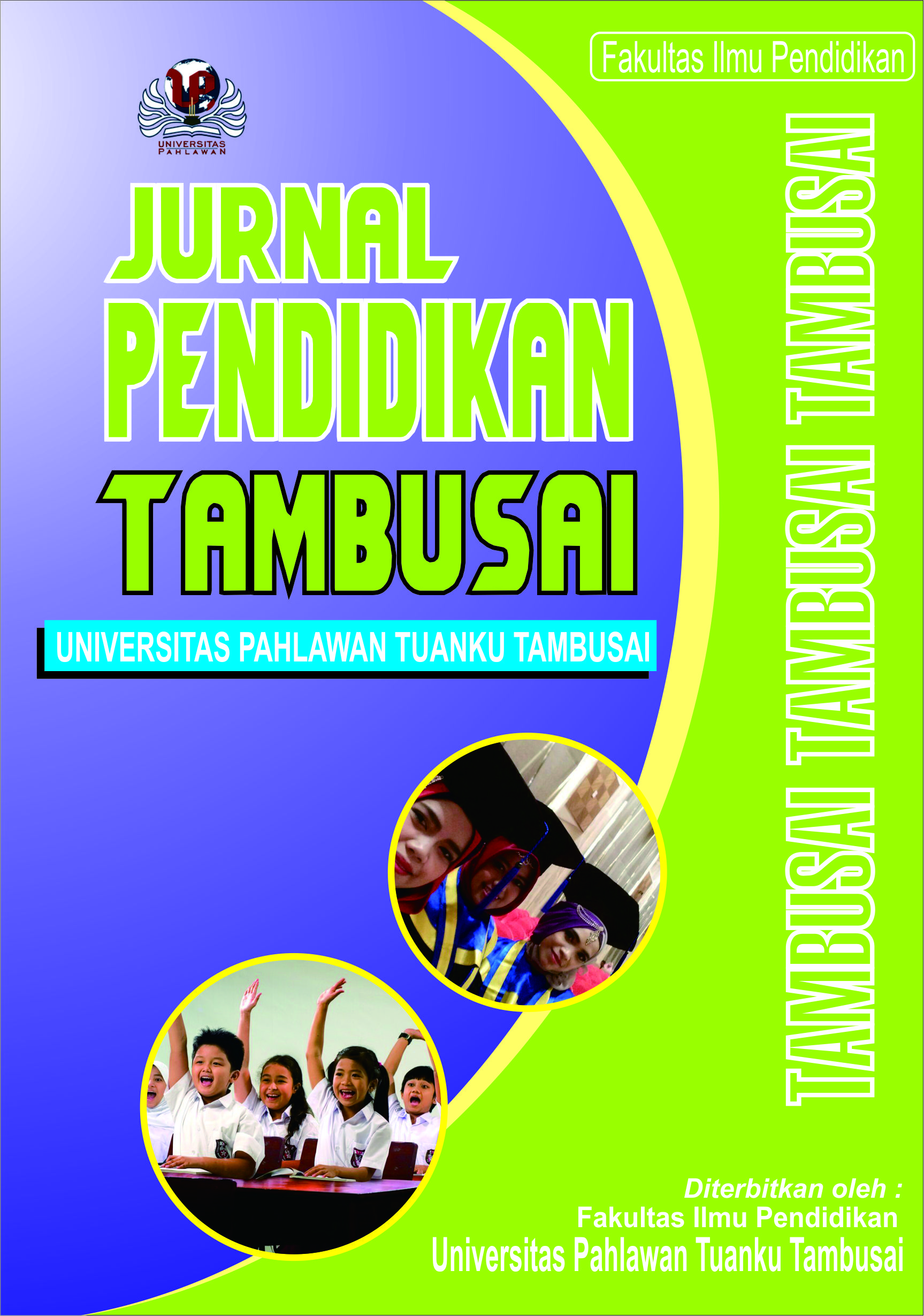 Downloads
How to Cite
Firdaus, F., Hakim, D. H. ., & Nurhidayat, M. (2023). Analisis Risiko Bencana Banjir di Kabupaten Mimika Provinsi Papua Tengah. Jurnal Pendidikan Tambusai, 7(2), 9486–9495. https://doi.org/10.31004/jptam.v7i2.7846
Section
Articles of Research
License
Authors who publish with this journal agree to the following terms:
Authors retain copyright and grant the journal right of first publication with the work simultaneously licensed under a Creative Commons Attribution License that allows others to share the work with an acknowledgement of the work's authorship and initial publication in this journal.
Authors are able to enter into separate, additional contractual arrangements for the non-exclusive distribution of the journal's published version of the work (e.g., post it to an institutional repository or publish it in a book), with an acknowledgement of its initial publication in this journal.
Authors are permitted and encouraged to post their work online (e.g., in institutional repositories or on their website) prior to and during the submission process, as it can lead to productive exchanges, as well as earlier and greater citation of published work (See The Effect of Open Access).