Tantangan Menghadapi Kejahatan Cyber dalam Kehidupan Bermasyarakat dan Bernegara
Keywords:
Kejahatan Cyber, Teknologi Informasi, Kejahatan Dunia Maya
Abstract
Perkembangan teknologi khususnya dibidang telekomunikasi dan transportasi dianggap sebagai lokomotif dan turut mempercepat proses globalisasi di pelbagai aspek kehidupan. Setiap negara harus menghadapi kenyataan bahwa informasi dunia saat ini dibangun berdasarkan suatu jaringan yang ditawarkan oleh kemajuan bidang teknologi. Sebagai media penyedia informasi internet juga merupakan sarana kegiatan komunitas komersial terbesar dan terpesat pertumbuhannya. Arus globalisasi yang terjadi di seluruh dunia sekarang ini telah membawa dunia pada era perkembangan teknologi informasi dan komunikasi sehingga menciptakan era yang serba digital (digital world).Dalam hal ini, perkembangan teknologi komputer dan internet menjadi sarana baru bagi negara-negara di dunia untuk dimanfaatkan sebagai alat untuk melakukan berbagai penetrasi, pengaruh dan infiltrasi ke berbagai negara sehingga sangat mendorong dunia pada perkembangan yang kompleks, beragam dan majemukBerbagai kasus pelanggaran hukum melalui media internet kini kerap terjadi di Indonesia, kondisi Indonesia secara global dalam persoalan ciber crime sudah sangat memprihatinkan. tantangan yang di hadapi oleh masyarakat terkait adanya cyber crime berupa hilangnya data pribadi bisa juga hilangnya uang, ada juga penyelwengan informasi dan masih banyak lagi jenis dan macam dari kejahatan cyber ini, maka dari itu untuk menjawab tantangan bagi masyarakat menghadapi perubahan-perubahan dari zaman multimedia ini dituntut untuk faham akan bahaya menggunakan teknologi sehingga masyarakat harus meningkatkan kewaspadaan akan arus gobalisasi dizaman teknologi ini
References
Anne W. Brascomb (ed), Toward A Law of Global Communication Network, New York: Lognman, 1986.
Agung Banyu Perwita & Yanyan Moch Yani, Pengantar Ilmu Hubungan Internasional, (Bandung: Rosda, 2005).
Pusat Teknologi Informasi dan Komunikasi Badan Pengkajian dan Penerapan Teknologi (BPPT), Kajian Konvergensi Teknologi Informasi dan Komunikasi, Jakarta: Pusat Teknologi Informasi dan Komunikasi BPPT, 2007.
Ronald Thompson & William Cats Barril, Information Technology and Management, New York: Mc Graw Hill, 2003.
Indonesian Defense University, Technology Perscpetive: National Cyber Security, http://binkorpspelaut.tnial.mil.id/index.php?option=com_docman&task=doc_download&gid=6&Itemid=22. diakses 14 April 2023.
Yuni Fitriani dan Roida Pakpahan, "Analisa Penyalahgunaan Media Sosial untuk Penyebaran Cybercrime di Dunia Maya atau Cyberspace," Cakrawala: Jurnal Humaniora 20, no. 1 (Maret 2020).
Ade Arie Sam Indradi, Carding: Modus Operandi, Penyidikan dan Penindakan (Jakarta: Grafika Indah, 2006).
Dista Amalia Arifah, "Kasus Cybercrime di Indonesia," Jurnal Bisnis dan Ekonomi (JBE) 18, no. 2 (September 2011).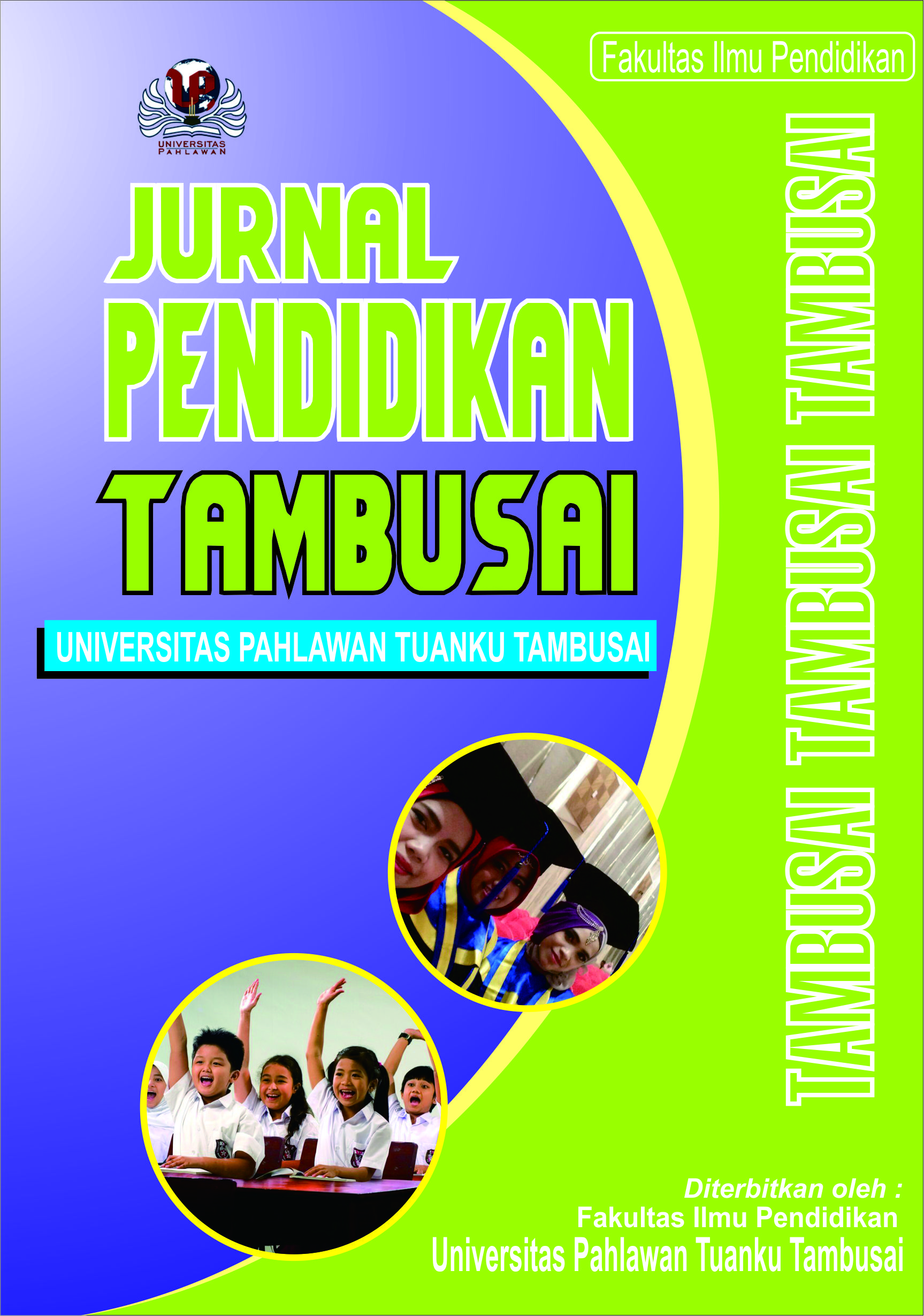 Downloads
How to Cite
Hafid, M., Firjatullah, F. Z. ., & Pamungkaz, B. W. . (2023). Tantangan Menghadapi Kejahatan Cyber dalam Kehidupan Bermasyarakat dan Bernegara. Jurnal Pendidikan Tambusai, 7(2), 9548–9556. https://doi.org/10.31004/jptam.v7i2.7858
Section
Articles of Research
License
Authors who publish with this journal agree to the following terms:
Authors retain copyright and grant the journal right of first publication with the work simultaneously licensed under a Creative Commons Attribution License that allows others to share the work with an acknowledgement of the work's authorship and initial publication in this journal.
Authors are able to enter into separate, additional contractual arrangements for the non-exclusive distribution of the journal's published version of the work (e.g., post it to an institutional repository or publish it in a book), with an acknowledgement of its initial publication in this journal.
Authors are permitted and encouraged to post their work online (e.g., in institutional repositories or on their website) prior to and during the submission process, as it can lead to productive exchanges, as well as earlier and greater citation of published work (See The Effect of Open Access).