Penggunaan Metode Ward and Peppard sebagai Persiapan Usulan Portofolio Studi Kasus Perusahan Ekspedisi
Keywords:
Persiapan, Strategi SI/TI, Ward & Peppard, Portofolio, Perusahaan Ekspedisi
Abstract
Informasi mengenai persiapan usulan portofolio studi kasus perusahan ekspedisi yang menggunakan metode ward and peppard masih minim ditemukan. Sehingga Artikel ini ditulis dengan tujuan mengusulkan persiapan portofolio studi kasus melalui metode ward and Peppard. Pendekatan kualitatif digunakan terhadap sumber dengan teknik analisis SWOT, PEST, Value Chain, Mc. Farlan Strategic Grid dan metode Critical Succes Factors yang diharapkan mampu memberikan peningkatan proses bisnis terutama dalam persiapan usulan portofolio sebagai sarana strategi SI/TI perusahaan pada perusahaan Ekspedisi.
References
David, Fred, R.. (2011). Manajemen Strategis Konsep. Edisi 12, Salemba empat., Jakarta.
Kurniasih, Sri, & Beryl Bagoes Bhiswara. Penerapan Metode Ward&Peppard Dalam Rencana Strategi SI/TI Di PT. Visi Karya Prakarya. Jurnal Nuansa Informatika. Vol. 16, No.1, 2022.
Martin Frank, & Thompson John. (2010). Strategic Management: Awareness & Change, Sixth Edition. Andover: Cengage Learning EMEA.
Nugashi, Kevin & Yani Bahardja. Perencanaan Strategis SI/TI Menggunakan Metode Ward & Peppard Pada PT.XYZ Kota Tanggerang. Jurnal Teknik Informatika dan Sistem Informasi. Vol. 9, No. 2, 2022.
Supriyanto, Eka Ananta & Augic David Manuputty. Perencanaan Strategis Sistem Informasi dengan Metode Ward & Peppard Pada Perusahaan Ekspedisi (Studi Kasus: Tiki Cabang Kota Salatiga). Journal of Information Systems and Informatics. Vol. 3, No. 1, 2021.
Ward John, & Peppard Joe. (2002). Strategic Planning For Information Systems. Third Edition. West Sussex; John Wiley & Sons.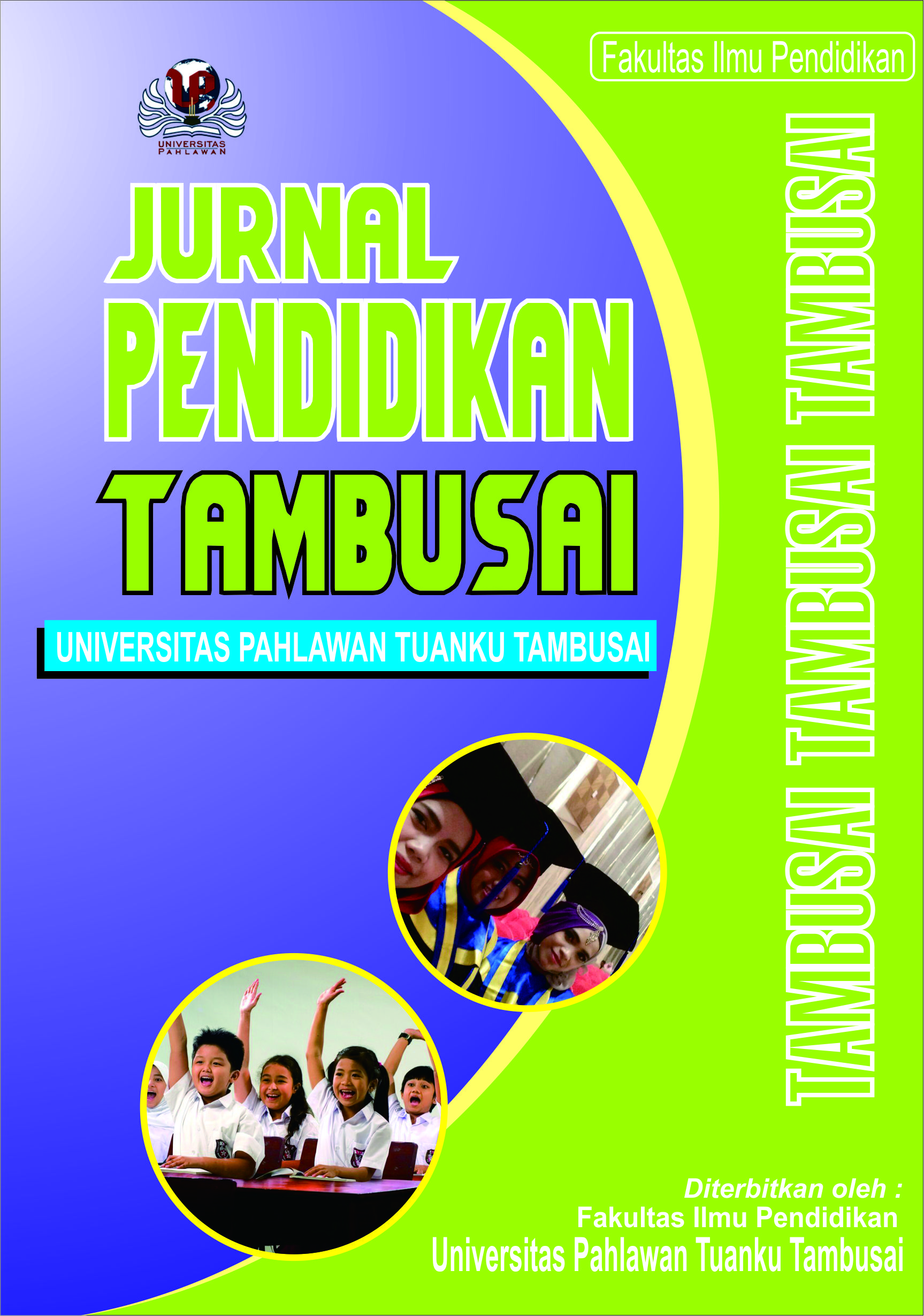 Downloads
How to Cite
Faisal, M. M. ., Iskandar, R. A. ., Siahaan, L. R. ., & Pribadi, T. (2023). Penggunaan Metode Ward and Peppard sebagai Persiapan Usulan Portofolio Studi Kasus Perusahan Ekspedisi. Jurnal Pendidikan Tambusai, 7(2), 10469–10473. https://doi.org/10.31004/jptam.v7i2.8017
Section
Articles of Research
License
Authors who publish with this journal agree to the following terms:
Authors retain copyright and grant the journal right of first publication with the work simultaneously licensed under a Creative Commons Attribution License that allows others to share the work with an acknowledgement of the work's authorship and initial publication in this journal.
Authors are able to enter into separate, additional contractual arrangements for the non-exclusive distribution of the journal's published version of the work (e.g., post it to an institutional repository or publish it in a book), with an acknowledgement of its initial publication in this journal.
Authors are permitted and encouraged to post their work online (e.g., in institutional repositories or on their website) prior to and during the submission process, as it can lead to productive exchanges, as well as earlier and greater citation of published work (See The Effect of Open Access).