Model Discovery Learning pada Mata Pelajaran Pendidikan Agama Islam
Keywords:
Discovery Learning, PAI
Abstract
Jurnal ini membahas penggunaan model discovery learning dalam mata pelajaran Pendidikan Agama Islam. Penelitian ini menggunakan penelitian kualitatif melalui pendekatan library research. Model ini dipilih karena fleksibilitasnya dalam semua materi yang diajarkan. Tujuan dari penelitian ini adalah untuk mengembangkan pemahaman ajaran Islam dan keterampilan abad ke-21 peserta didik. Implementasi model discovery learning memberikan kontribusi positif dalam pengembangan keterampilan dan pemahaman peserta didik. Model ini menjadi acuan bagi guru dalam merancang pembelajaran yang efektif dan relevan dalam Pendidikan Agama Islam.
References
Abidin, Yunus. 2014. Desain Sistem Pembelajaran dalam Konteks Kurikulum 2013. Bandung: Refika Aditama.
Arifin, Muzayyin. 2014. Filsafat Pendidikan Islam. Jakarta: Bumi Aksara.
Bukit, Nurdin., Tota. The Effect of Discovery Learning Model on Student's Critical Thinking and Cognitive Ability in Junior High School. Journal of Research & Method in Education (IOSR-JRME). Vol. 7
Departemen Agama RI. 2009. Al-Qur'an dan Terjemahnya. Jakarta: Bumi Aksara
Hosman, M. 2016. Pendekatan Saintifik dan Kontekstual dalam Pembelajaran Abad 21; Kunci Sukses Implementasi Kurikulum 2013. Bogor: Ghalia Idonesia.
Muhaimin. 2008. Paradigma Pendidikan Islam, Upaya Mengefektifkan Pendidikan Agama Islam di Sekolah. Bandung: Remaja Rosda Karya
Nudiansyah. Eni Fariyatul Fahyuni. 2016. Inovasi Model Pembelajaran. Sidoarjo: Nizamia Learning Center.
Sani, Abdullah. 2014. Pembelajaran saintifik untuk kurikulum 2013. Jakarta: Bumi Aksara 2014.
Suprihatiningrum, Jamil. 2013. Strategi Pembelajaran. Jogjakarta: Ar-Ruzz Media.
Syahiddin. 2005. Aplikasi Metode Pendidikan Qurani dalam Pembelajaran Agama di Sekolah. Tasikmalaya: Ponpes Suryalaya Tasikmalaya.
Tim Dosen Fakultas Tarbiyah UIN Maulana Malik Ibrahim Malang. 2010. Materi Pendidikan dan Pelatihan Profesi Guru (PLPG). Malang: UIN-Malang Press
Trianto. 2007. Model Pembelajaran Inovatif Berorientasi Konstruktifistik. Surabaya: Prestasi Pustaka Publisher.
Trianto. 2010. Model Pembelajaran Terpadu. Jakarta: Bumi Aksara.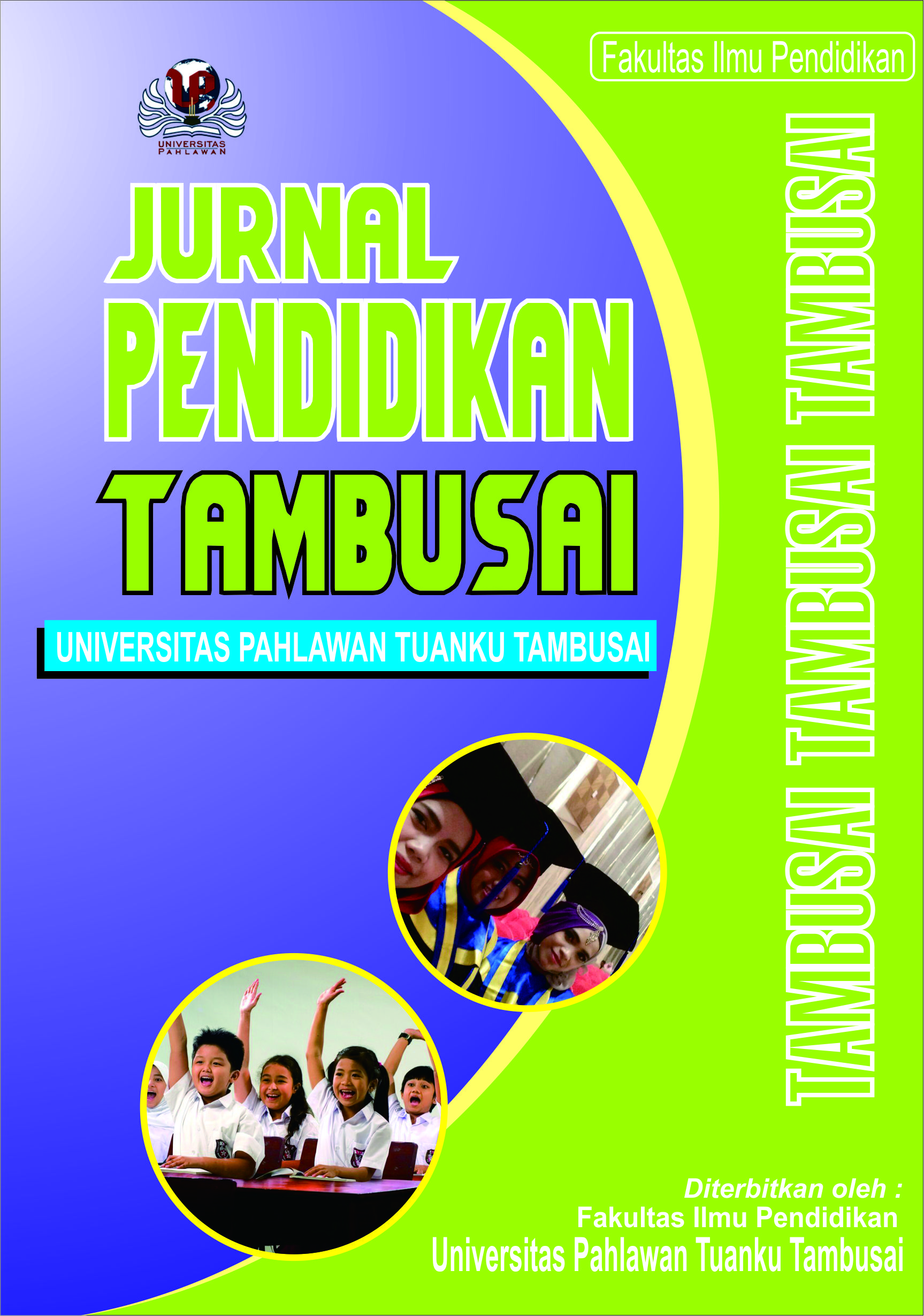 Downloads
How to Cite
Hasibuan, M. A. H. ., Fathurrahman, M., Khairudina, S., & Purba, P. P. . (2023). Model Discovery Learning pada Mata Pelajaran Pendidikan Agama Islam. Jurnal Pendidikan Tambusai, 7(2), 10746–10752. https://doi.org/10.31004/jptam.v7i2.8074
Section
Articles of Research
License
Authors who publish with this journal agree to the following terms:
Authors retain copyright and grant the journal right of first publication with the work simultaneously licensed under a Creative Commons Attribution License that allows others to share the work with an acknowledgement of the work's authorship and initial publication in this journal.
Authors are able to enter into separate, additional contractual arrangements for the non-exclusive distribution of the journal's published version of the work (e.g., post it to an institutional repository or publish it in a book), with an acknowledgement of its initial publication in this journal.
Authors are permitted and encouraged to post their work online (e.g., in institutional repositories or on their website) prior to and during the submission process, as it can lead to productive exchanges, as well as earlier and greater citation of published work (See The Effect of Open Access).