Strategi Inovasi Pengembangan BUMDes Nanjung Desa Gunungtanjung Kabupaten Tasikmalaya
Keywords:
Strategi Pengembangan Usaha, BUMDes, Pemberdayaan Masyarakat
Abstract
Badan Usaha Milik Desa (BUMDes) didirikan sebagai perwujudan dalam meningkatkan perekonomian masyarakat desa, sebagai wadah untuk segala bentuk usaha masyarakat dan sarana untuk mengelola berbagai potensi yang dimiliki oleh suatu desa. Penelitian ini bertujuan untuk menganalisis faktor-faktor pendukung dan penghambat dalam pengembangan BUMDes di Desa Gunungtanjung Kabupaten Tasikmalaya. Metode yang digunakan dalam penelitian ini yaitu metode kualitatif dengan tujuan untuk mengetahui secara mendalam faktor pendukung dan penghambat dalam pengembangan BUMDes di Desa Gunungtanjung Kabupaten Tasikmalaya. Informan dalam penelitian ini merupakan pengurus BUMDes, tokoh masyarakat dan masyarakat yang secara langsung mengetahui dan terlibat baik secara langsung maupun tidak langsung terhadap kegiatan BUMDes Nanjung Desa Gunungtanjung. Teknik analisis data dilakukan melalui reduksi data, display data, verifikasi dan penarikan kesimpulan. Berdasarkan hasil penelitian dalam pengembangan BUMDes yang dimiliki oleh Desa Gunungtanjung Kabupaten Tasikmalaya perlu melakukan analisis secara mendalam terhadap potensi yang dimilikinya, baik sumberdaya alam, sumber daya manusia sebagai pengelola maupun dari aspek nilai keuntungan yang akan diperoleh, sehingga modal yang dikeluarkan dalam pengembangan BUMDes tidak menjadi sia-sia dikarenakan kurangnya perencanaan dan ketepatan usaha yang akan dibangun.
References
Hanila, K. S. (2019). Strategi Inovasi Bumdes Dalam Meningkatkan Potensi Dan Dengan Metode Criterium Plus-Ahp SWOT DAN AHP. Managament Insight: Jurnal Ilmiah Manajemen ISSN, 14(2), 195–209. https://doi.org/10.33369/insight.14.2.195-209
Kartika, C. (2017). the Role of Marketing Intelligence and Marketing Architecture Based Technology Assist in the Development of Business on the Msmes Maount Bromo Probolinggo in East Java. Sinergi?: Jurnal Ilmiah Ilmu Manajemen, 7(2). https://doi.org/10.25139/sng.v7i2.366
Mujahiddin, Tanjung, Y., & Saputra, S. (2021). Pelatihan Pengelolaan Sampah Rumah Tangga di Desa Pematang Johar, Deli Serdang. Dinamisia?: Jurnal Pengabdian Kepada Masyarakat, 5(3), 623–630. https://doi.org/10.31849/dinamisia.v5i3.4316
Nur Azizah, F. (2022). Strategi Inovasi Bumdes Dalam Peningkatan Produktivitas Tenaga Kerja Di Desa Balung Lor Kecamatan Balung Kabupaten Jember. UIN KH. Achmad Siddiq Jember.
Nursetiawan, I. (2018). Strategi Pengembangan Desa Mandiri Melalui Inovasi Bumdes. Jurnal Ilmiah Ilmu Pemerintahan, 4(2), 72–81.
Porajow, R. C., Pangemanan, S. E., & Monintja, D. K. (2021). Pengoptimasian Kelembagaan Desa Dalam Pembangunan (Studi Pada Kelompok Tani di Desa Ranolambot Kecamatan Kawangkoan Barat). Governance, 1(1). https://ejournal.unsrat.ac.id/index.php/governance/article/view/34009
Rapanna, A. K. P. (2017). Administrasi Bisnis. In Jurnal Administrasi Bisnis (Vol. 6, Issue 2). Sah Media. https://books.google.com/books?hl=en&lr=&id=SkFtDwAAQBAJ&oi=fnd&pg=PR1&dq=administrasi&ots=zBxofEOzIP&sig=fa4-YL08DnjJ6oHypkIdUSdD3Lk
Saputra, I. (2020). STRATEGI INOVASI BADAN USAHA MILIK DESA (BUMDes) DALAM MENINGKATKAN POTENSI DAN KESEJAHTERAAN EKONOMI MASYARAKAT DESA (Studi Pada BUMDes Maccini Baji Desa Bonto Jai Kecamatan Bissapu Kabupaten Bantaeng). CAKRAWALA, 2(1), 1–12. 1
Sunrowiyati, S., Suprajang, S. E., Hidayah, M., & Turmudzi, I. (2021). Entrepreneurship Innovation and Their Problems: A Case Study on MSME Entrepreneurs in Blitar City Indonesia. International Journal of Social Science and Education Research Studies, 1(1), 25–31.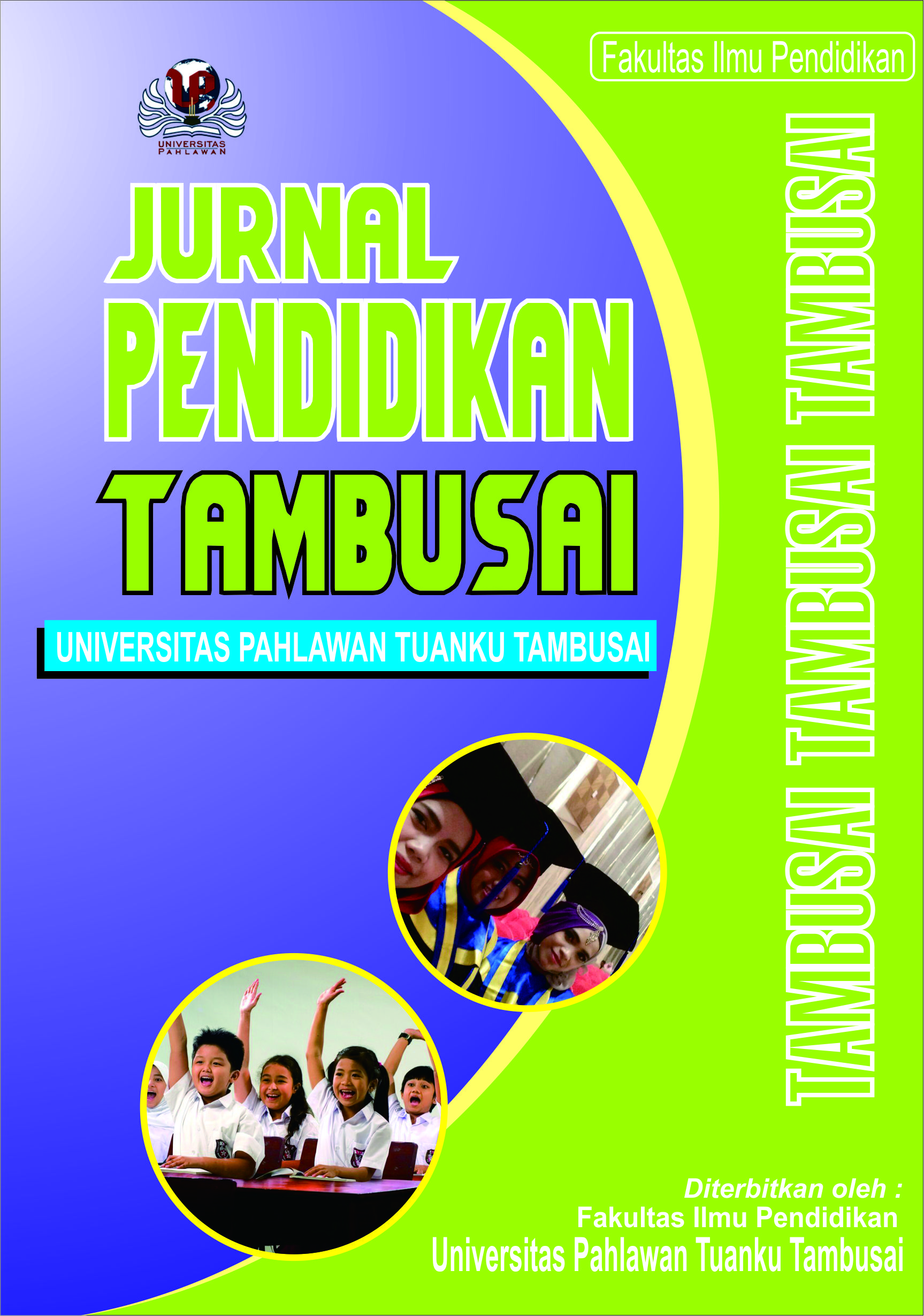 Downloads
How to Cite
Rosmajudi, A., Hartanto, B., & Dewi, N. R. . (2023). Strategi Inovasi Pengembangan BUMDes Nanjung Desa Gunungtanjung Kabupaten Tasikmalaya . Jurnal Pendidikan Tambusai, 7(2), 11041–11047. https://doi.org/10.31004/jptam.v7i2.8115
Section
Articles of Research
License
Authors who publish with this journal agree to the following terms:
Authors retain copyright and grant the journal right of first publication with the work simultaneously licensed under a Creative Commons Attribution License that allows others to share the work with an acknowledgement of the work's authorship and initial publication in this journal.
Authors are able to enter into separate, additional contractual arrangements for the non-exclusive distribution of the journal's published version of the work (e.g., post it to an institutional repository or publish it in a book), with an acknowledgement of its initial publication in this journal.
Authors are permitted and encouraged to post their work online (e.g., in institutional repositories or on their website) prior to and during the submission process, as it can lead to productive exchanges, as well as earlier and greater citation of published work (See The Effect of Open Access).