Pengelolaan Administrasi dan Sistem Pendataan Pada PT. Bank Perkreditan Rakyat Sumatera Selatan
Keywords:
Magang, Fakutas Ekonomi UIGM, Pengarsipan, Sistem Pendataan, Bank Perkreditan Rakyat
Abstract
Laporan Program Merdeka Belajar Kampus Merdeka Universitas Indo Global Mandiri dilaksanakan dengan tujuan agar mahasiswa/i mampu menerapkan bidang studi ilmu yang telah ditempuh selama masa pendidikan berlangsung, sehingga dapat melatih mental mahasiswa secara alami sebelum terjun secara langsung ke dalam dunia pekerjaan yang sebenarnya. Melalui Program Magang ini mahasiswa mampu beradaptasi secara langsung dengan situasi, keadaan, risiko serta mahasiswa dituntut untuk dapat bertanggung jawab atas seluruh kegiatan yang berlangsung selama masa Magang berjalan. Bank Perkreditan Rakyat adalah sebuah bank di Sumatera Selatan yang bergerak bidang perbankan dan menyediakan berbagai layanan keuangan yang berfokus pada pembiayaan dan layanan perbankan untuk segmen pasar mikro, kecil, dan menengah (UMKM) serta individu dengan kebutuhan keuangan yang lebih kecil. Penulisan ini bertujuan untuk menganalisis proses pengelolaan administrasi dan sistem Pendataan administrasi yang ada di PT. Bank Perkreditan Rakyat Sumatera Selatan. Hasil penulisan menunjukkan bahwa beberapa berkas administrasi tidak tertata tertata dengan rapi pada tempat arsip berkas sehingga mengakibatkan terbatasnya ruang gerak karyawan, kebersihan ruang arsip yang tidak terjaga dapat menyebabkan kerusakan kepada arsip/dokumen yang disimpan. Sementara dalam sistem pendataan perlu adanya perbaikan dan peningkatan, pelatihan dan pengembangan keterampilan, penggunaan teknologi yang lebih canggih, serta evaluasi secara teratur dapat membantu meningkatkan kualitas pelayanan yang diberikan.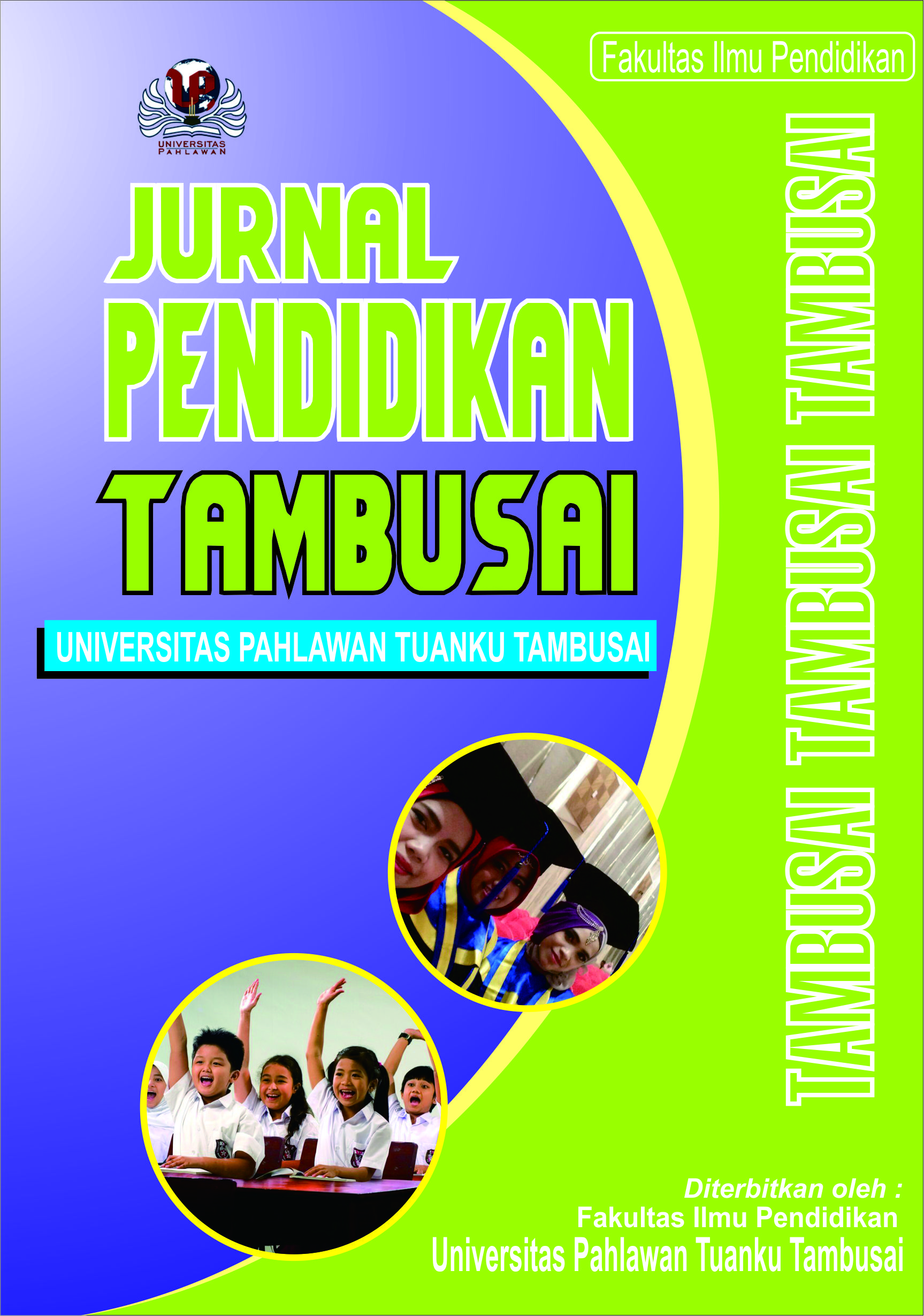 Downloads
How to Cite
Enpalgetsi, M., Putri, A. S. ., V, C. R. ., Metaness, P., Tripermata, L., & Hendarmin, R. R. . (2023). Pengelolaan Administrasi dan Sistem Pendataan Pada PT. Bank Perkreditan Rakyat Sumatera Selatan. Jurnal Pendidikan Tambusai, 7(2), 11178–11183. https://doi.org/10.31004/jptam.v7i2.8136
Section
Articles of Research
License
Authors who publish with this journal agree to the following terms:
Authors retain copyright and grant the journal right of first publication with the work simultaneously licensed under a Creative Commons Attribution License that allows others to share the work with an acknowledgement of the work's authorship and initial publication in this journal.
Authors are able to enter into separate, additional contractual arrangements for the non-exclusive distribution of the journal's published version of the work (e.g., post it to an institutional repository or publish it in a book), with an acknowledgement of its initial publication in this journal.
Authors are permitted and encouraged to post their work online (e.g., in institutional repositories or on their website) prior to and during the submission process, as it can lead to productive exchanges, as well as earlier and greater citation of published work (See The Effect of Open Access).