Rancang Antarmuka Aplikasi Resepku Berbasis Mobile
Keywords:
Aplikasi, Pencarian Resep, Makanan, Minuman, Mobile
Abstract
Penggunaan aplikasi mobile pada masa kini menjadi hal penting yang mendukung banyak hal. Penggunaannya juga ada di berbagai sektor, misalnya pendidikan, transportasi, kesehatan, budaya, kuliner dan lain sebagainya. Dampaknya juga dirasakan dan dinikmati oleh banyak kaum atau golongan dan diklaim membawa banyak manfaat positif. Penulis merancang antarmuka aplikasi berbasis mobile untuk aplikasi pemesanan makanan dan minuman serta pencarian resep yang bernama "Resepku". Dilatarbelakangi dari menjamurnya pertumbuhan wisata kuliner domestik dan betapa menariknya bidang ini di era gempuran teknologi informasi dan bidang ini merupakan salah satu bidang yang tak ada habisnya untuk dieksplor dan dikembangkan terus menerus. Aplikasi dirancang dengan metode Human Centered Design yang merupakan sebuah metode umum dalam perancangan sistem dengan menggunakan aplikasi Figma untuk merancang antarmukanya. Pada rancangan ini pengguna dimungkinkan untuk melakukan pemesanan makanan dan minuman serta mengelola berbagai resep menarik khas Indonesia. Hasil dari perancangan ini adalah menampilkan rancangan interaktif yang ramah untuk digunakan.
References
Alexander Fleming, G., Petrie, J. R., Bergenstal, R. M., Holl, R. W., Peters, A. L., & Heinemann, L. (2020). Diabetes digital app technology: Benefits, challenges, and recommendations. A consensus report by the European Association for the Study of Diabetes (EASD) and the American Diabetes Association (ADA) Diabetes Technology Working Group. Diabetes Care, 43(1), 250–260. https://doi.org/10.2337/dci19-0062
Benyon, D. (n.d.). Designing User Experience A guide to HCI, UX and Interaction Design. www.pearson.com/uk
Bressa, N., Wannamaker, K., Korsgaard, H., Willett, W., & Vermeulen, J. (2019). Sketching and ideation activities for situated visualization design. DIS 2019 - Proceedings of the 2019 ACM Designing Interactive Systems Conference, 173–185. https://doi.org/10.1145/3322276.3322326
Drouet, L., Bongard-Blanchy, K., Koenig, V., & Lallemand, C. (2022, April 27). Empathy in Design Scale: Development and Initial Insights. Conference on Human Factors in Computing Systems - Proceedings. https://doi.org/10.1145/3491101.3519848
Geremy Farr-Wharton, Jaz Hee-Jeong Choi, & Marcus Foth. (n.d.). Food Talks Back: Exploring the Role of Mobile Applications in Reducing Domestic Food Wastage. 689.
Jeon, H. M., Ali, F., & Lee, S. W. (2019). Determinants of consumers' intentions to use smartphones apps for flight ticket bookings. Service Industries Journal, 39(5–6), 385–402. https://doi.org/10.1080/02642069.2018.1437908
Jönsson, J. (2023). Navigating through Frustrations: A User-Centered Approach to Enhancing Airborne Early Warning and Control System Operator Experience.
Larsen, K., Akindele, B., Head, H., Evans, R., Mehta, P., Hlatky, Q., Krause, B., Chen, S., & King, D. (2022). Developing a User-Centered Digital Clinical Decision Support App for Evidence-Based Medication Recommendations for Type 2 Diabetes Mellitus: Prototype User Testing and Validation Study. JMIR Human Factors, 9(1). https://doi.org/10.2196/33470
Nimmanterdwong, Z., Boonviriya, S., & Tangkijvanich, P. (2022). Human-Centered Design of Mobile Health Apps for Older Adults: Systematic Review and Narrative Synthesis. In JMIR mHealth and uHealth (Vol. 10, Issue 1). JMIR Publications Inc. https://doi.org/10.2196/29512
Setiawan, A., & Ratri, D. (2021). Proceedings of the 2 nd ITB Graduate School Conference Strengthening Multidisciplinary Research to Enhance its Impact on Society Comparison of Mooc Application User Experience in Indonesia (Case Studies: Ruang Guru and Zenius).
Setiyawati, N., Purnomo, H. D., & Mailoa, E. (2022). User Experience Design on Visualization of Mobile-Based Land Monitoring System Using a User-Centered Design Approach. International Journal of Interactive Mobile Technologies, 16(3), 47–65. https://doi.org/10.3991/IJIM.V16I03.28499
The Interaction Design Foundation. (2023). Human-Centered Design. The Interaction Design Foundation. https://www.interaction-design.org/literature/topics/human-centered-design
Willmott, T. (n.d.). Change by Design: The 5-step Human-Centered Design Process.
Xu, W. (n.d.). Toward Human-Centered AI: A Perspective from Human-Computer Interaction.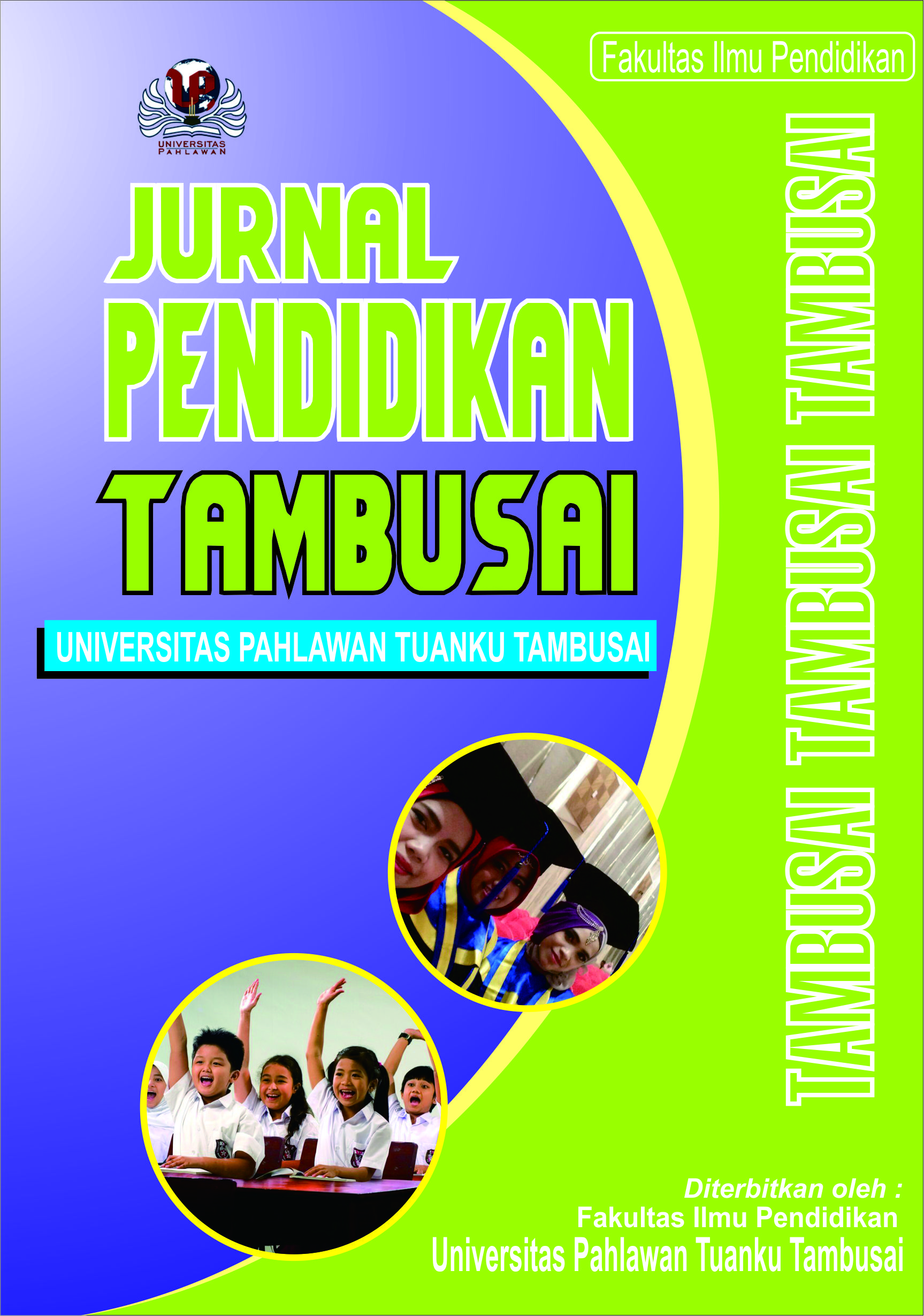 Downloads
How to Cite
Marpaung, D. R. ., & Marpaung, S. H. . (2023). Rancang Antarmuka Aplikasi Resepku Berbasis Mobile. Jurnal Pendidikan Tambusai, 7(2), 11305–11314. https://doi.org/10.31004/jptam.v7i2.8161
Section
Articles of Research
License
Authors who publish with this journal agree to the following terms:
Authors retain copyright and grant the journal right of first publication with the work simultaneously licensed under a Creative Commons Attribution License that allows others to share the work with an acknowledgement of the work's authorship and initial publication in this journal.
Authors are able to enter into separate, additional contractual arrangements for the non-exclusive distribution of the journal's published version of the work (e.g., post it to an institutional repository or publish it in a book), with an acknowledgement of its initial publication in this journal.
Authors are permitted and encouraged to post their work online (e.g., in institutional repositories or on their website) prior to and during the submission process, as it can lead to productive exchanges, as well as earlier and greater citation of published work (See The Effect of Open Access).