Perancangan Sistem Terpadu Antara Inventory Barang dan Pengajian Karyawan Pada PT XYZ Berbasis Java
Keywords:
Inventori, Penggajian, Basis Data, Pemrograman Java
Abstract
Analisa adalah suatu usaha untuk mengamati secara detail sesuatu hal atau benda dengan cara menguraikan komponen-komponen pembentuknya atau penyusunnya untuk dikaji lebih lanjut. Perkembangan teknologi ini dapat dimanfaatkan dalam sistem inventory barang dan sistem penggajian karyawan, agar kedua sistem ini lebih efektif dan efisien didalam suatu perusahaan. Sistem inventori barang dan penggajian karyawan pada perusahaan tersebut masih menggunakan sistem semi komputerisasi yaitu sistem inventori barang dan penggajian karyawan masih menggunakan bantuan dari aplikasi Microsoft Excel dan masih belum terhubung ke dalam database untuk menyimpan semua data-datanya. Tentunya di dalam mengimplementasikan basis data, menggunakan MySQL sebagai databasenya. Atas dasar diatas pula aplikasi inventori barang dan penggajian karyawan ini menggunakan bahasa pemrograman Java, serta menggunakan text editor Netbeans
References
E. Mufida, E. Rahmawati, and H. Hertiana, "Rancang Bangun Sistem Informasi Inventory Pada Salon Kecantikan," J. Mantik Penusa, vol. 3, no. 3, pp. 99–102, 2019.
W. Ariani, "Manajemen Kualitas," J. Manag., 2016.
J. Winanjar and D. Susanti, "RANCANG BANGUN SISTEM INFORMASI ADMINISTRASI DESABERBASIS WEB MENGGUNAKANPHP DAN MySQL," ProsidingSeminar Nas. Apl. Sains Teknol., pp. 3–3, 2021, [Online]. Available: https://journal.akprind.ac.id/index.php/snast/article/view/3396
H. Dhika, N. Isnain, and M. Tofan, "Manajemen Villa Menggunakan Java Netbeans Dan Mysql," IKRA-ITH Inform. J. Komput. dan Inform., vol. 3, no. 2, pp. 104–110, 2019, [Online]. Available: https://journals.upi-yai.ac.id/index.php/ikraith-informatika/article/view/324
A. Kosasih, "Pendekatan Grounded Teori (Grounded Theory Approach): Sebuah kajian sejarah, teori, prinsip, dan strategi metodenya," Pros. Semin. Has. Penelit. Dosen UNINDRA, vol. 5, pp. 122–132, 2018.
D. Purnomo, "Model Prototyping Pada Pengembangan Sistem Informasi," JIMP-Jurnal Inform. Merdeka Pasuruan, vol. 2, no. 2, 2017.
J. Shadiq, A. Safei, and R. W. R. Loly, "Pengujian Aplikasi Peminjaman Kendaraan Operasional Kantor Menggunakan BlackBox Testing," Inf. Manag. Educ. Prof. J. Inf. Manag., vol. 5, no. 2, p. 97, 2021, doi: 10.51211/imbi.v5i2.1561.
A. Verma, A. Khatana, and S. Chaudhary, "A Comparative Study of Black Box Testing and White Box Testing," Int. J. Comput. Sci. Eng., vol. 5, no. 12, pp. 301–304, 2017, doi: 10.26438/ijcse/v5i12.301304.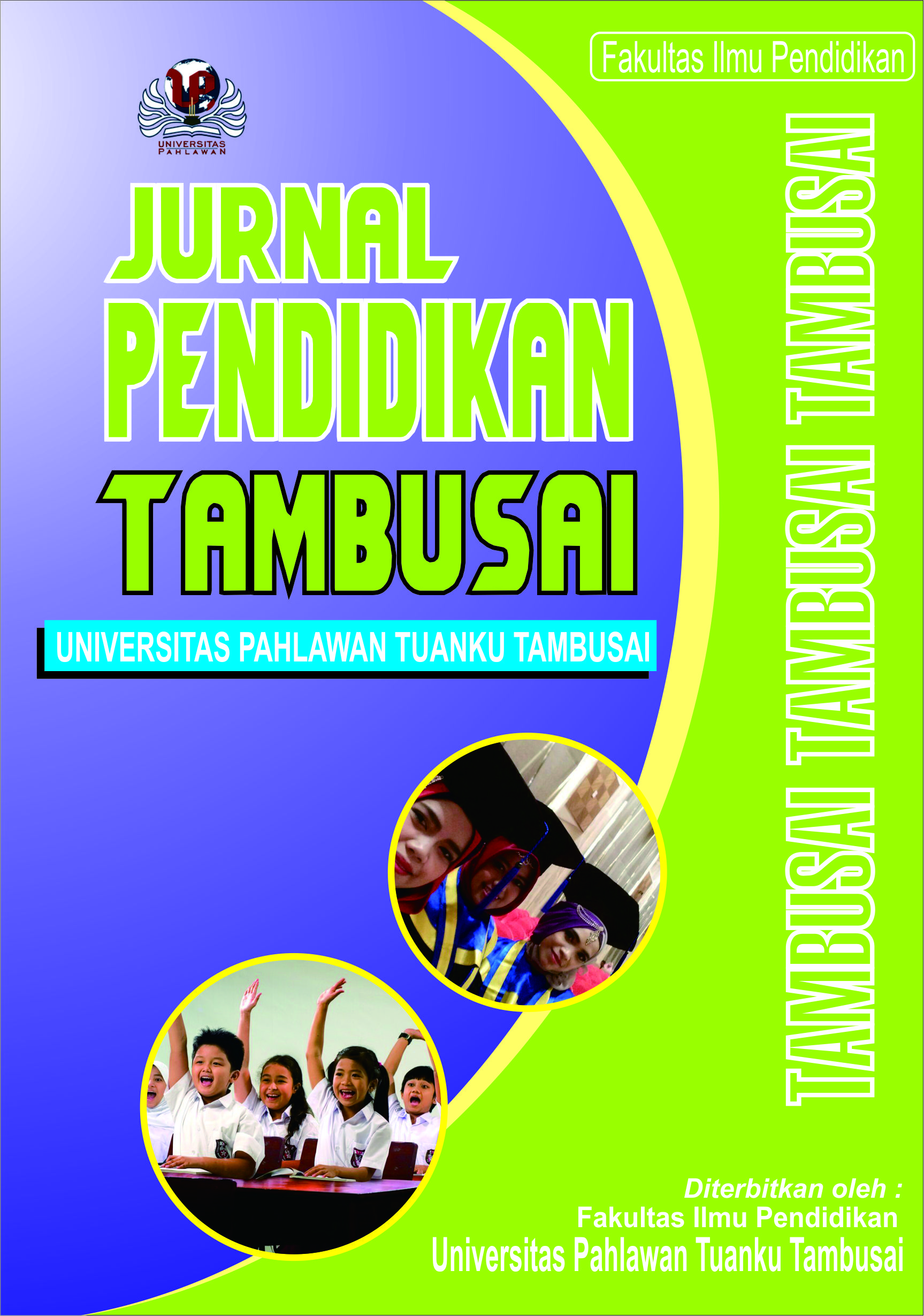 Downloads
How to Cite
Darmawan, A., Syamsiah, S., & Rahmatika, R. (2023). Perancangan Sistem Terpadu Antara Inventory Barang dan Pengajian Karyawan Pada PT XYZ Berbasis Java. Jurnal Pendidikan Tambusai, 7(2), 12157–12165. https://doi.org/10.31004/jptam.v7i2.8322
Section
Articles of Research
License
Authors who publish with this journal agree to the following terms:
Authors retain copyright and grant the journal right of first publication with the work simultaneously licensed under a Creative Commons Attribution License that allows others to share the work with an acknowledgement of the work's authorship and initial publication in this journal.
Authors are able to enter into separate, additional contractual arrangements for the non-exclusive distribution of the journal's published version of the work (e.g., post it to an institutional repository or publish it in a book), with an acknowledgement of its initial publication in this journal.
Authors are permitted and encouraged to post their work online (e.g., in institutional repositories or on their website) prior to and during the submission process, as it can lead to productive exchanges, as well as earlier and greater citation of published work (See The Effect of Open Access).