Metode Pengamanan Komunikasi E-Mail pada Perangkat Mobile Berbasis Android dengan Menggunakan Metode Hybrid Cryptosystem
Keywords:
Email, Android, Linux, Internet, hybrid cryptosystem
Abstract
Beberapa tahun yang lalu, jika seseorang ingin terhubung ke internet seperti surat elektronik (email), browsing web, chatting dan lain-lain, Itu masih tergantung pada komputer dengan koneksi sambungan tetap. Namun, seiring dengan pesatnya perkembangan teknologi dari waktu ke waktu sekarang dapat dilakukan tanpa harus bergantung pada komputer yang menggunakan saluran tetap lagi. Saat ini hampir semua layanan internet dapat dinikmati secara mobile di mana pun dan kapan pun menggunakan perangkat seluler seperti notebook, smartphone, tablet PC dan sebagainya. Salah satu layanan internet paling populer yang digunakan pada perangkat seluler berbasis Android adalah email dengan fitur push email-nya. Dengan perangkat seluler yang terhubung ke internet, layanan email dapat digunakan secara luas oleh berbagai kelompok untuk bertukar informasi dan berkolaborasi, baik untuk kepentingan individu, kelompok, institusi dan perusahaan. Disadari atau tidak, penggunaan email untuk bertukar informasi dan berkolaborasi tidak hanya terbatas pada informasi biasa, tetapi juga informasi sensitif, yaitu informasi yang memiliki nilai kerahasiaan yang jika jatuh ke pihak lain yang tidak berhak dapat merugikan pihak-pihak tertentu. Dalam penelitian ini penulis mengusulkan metode keamanan komunikasi email pada perangkat mobile berbasis Android menggunakan metode hybrid cryptosystem yang merupakan kombinasi dari algoritma kriptografi simetris, algoritma kriptografi asimetris, fungsi hash dan sistem generasi kunci acak yang diharapkan dapat memenuhi semua aspek keamanan informasi.
References
Menezes, Alfred J, et.al, Handbook of Applied Cryptography". Florida: CRC Press Inc., 1996.
Myers. J. and Rose M, RFC 1939, Post Office Protocol – Version 3. 1996.
http//www.ietf.org/rfc/rfc1939.txt. Diakses 5 Juni 2012).
National Institute of Standards and Technology. 2001. Federal Information Processing Standards Publication (FIPS) 197, Advanced Encryption Standard. Washington DC
Postel, Jonathan B., RFC 821, Simple Mail Transfer Protocol. 1982.
http//www.ietf.org/rfc/rfc821.txt. Diakses 5 Juni 2012).
Sugiyono. 2013. Metode Penelitian Kuantitatif, Kualitatif, dan R&D. Bandung: Alfabeta. Halaman 60
Rasmi, P S. and Paul, Varghese., "A Hybrid Crypto System based on a CircleSymmetric key Algorithm and RSA with CRT Asymmetric key Algorithm for E-commerce Applications". International Conference on VLSI, Cominunication & Instrumentation (ICVCI). 2011): 14-18.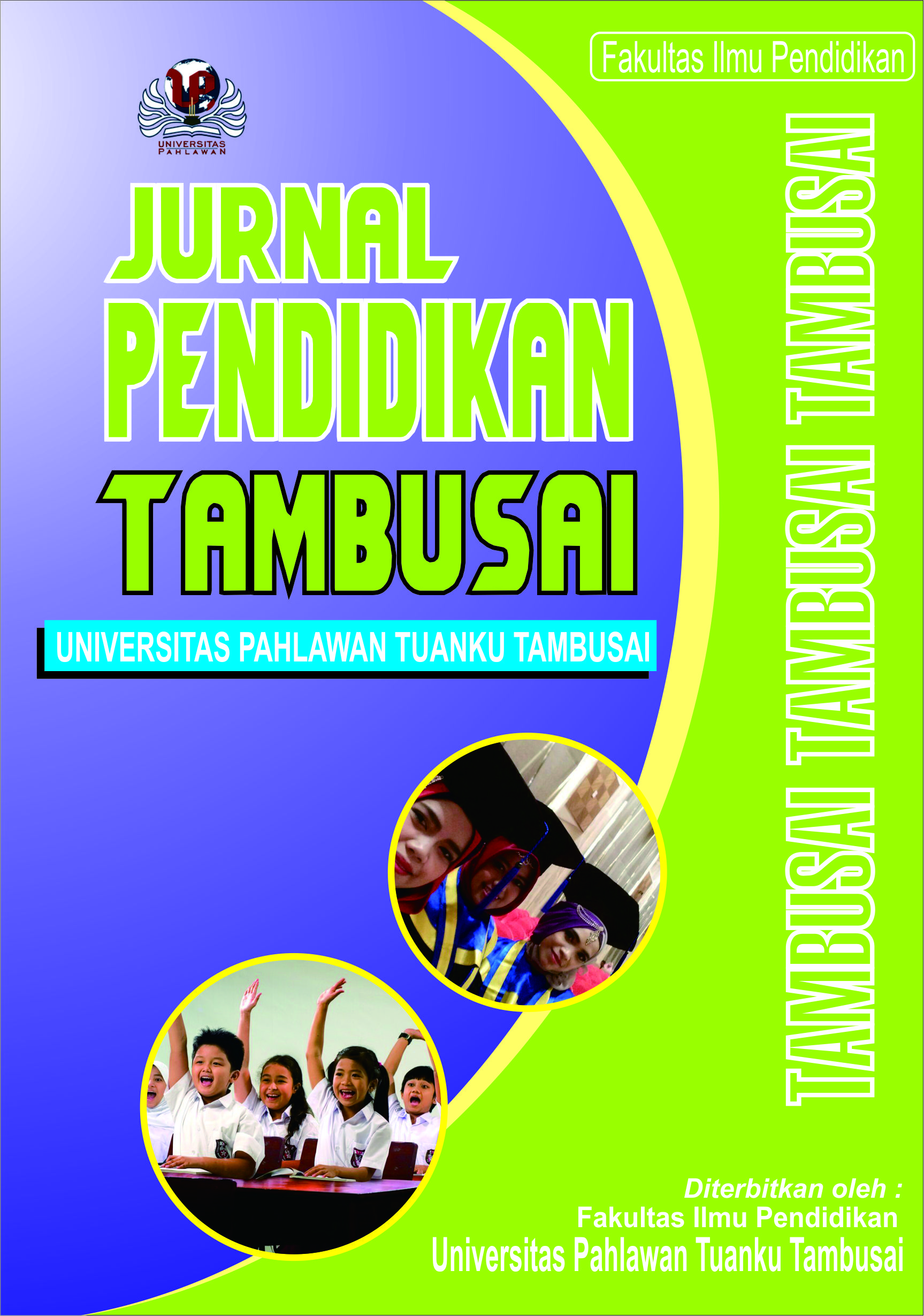 Downloads
How to Cite
Andri, A., Halimatussa'diah, H., & Julizal, J. (2023). Metode Pengamanan Komunikasi E-Mail pada Perangkat Mobile Berbasis Android dengan Menggunakan Metode Hybrid Cryptosystem. Jurnal Pendidikan Tambusai, 7(2), 12173–12181. https://doi.org/10.31004/jptam.v7i2.8325
Section
Articles of Research
License
Authors who publish with this journal agree to the following terms:
Authors retain copyright and grant the journal right of first publication with the work simultaneously licensed under a Creative Commons Attribution License that allows others to share the work with an acknowledgement of the work's authorship and initial publication in this journal.
Authors are able to enter into separate, additional contractual arrangements for the non-exclusive distribution of the journal's published version of the work (e.g., post it to an institutional repository or publish it in a book), with an acknowledgement of its initial publication in this journal.
Authors are permitted and encouraged to post their work online (e.g., in institutional repositories or on their website) prior to and during the submission process, as it can lead to productive exchanges, as well as earlier and greater citation of published work (See The Effect of Open Access).