Asesmen Alternatif dalam Pembelajaran Bahasa pada Sistem Blended Learning
Keywords:
Blended Learning, Asesmen, Pembelajaran Bahasa
Abstract
Setelah adanya pandemi COVID-19, wajah pendidikan di Indonesia ada perubahan. Salah satunya adalah penerapan sistem blended learning yang banyak dilakukan di perguruan tinggi. Penelitian ini dimaksudkan untuk menemukan model-model asesmen alternatif pembelajaran bahasa khususnya jenjang perguruan tinggi dalam sistem blended learning. Metode kepustakaan digunakan untuk menggali informasi dari sumber-sumber ilmiah, perundang-undangan, dan peraturan pemerintah tentang model asesmen kelas bahasa yang bisa diterapkan pada sistem blended learning. Peneliti menemukan bahwa pada asesmen formatif dan sumatif dapat mengkombinasikan jenis tes dan non-tes dalam sistem blended learning. Asesmen tersebut dirancang dengan memperhatikan prinsip asesmen, karakteristik asesmen blended learning, dan capaian pembelajaran yang tertuang dalam RPS.
References
Bonk dan Graham, The Handbook of Blended Learning. United States of America: Pfeiffer, 2006.
I. Syarif, "Pengaruh Penerapan Model Blended Learning terhadap Motivasi dan Prestasi Siswa SMK.," Jurnal Pendidikan Vokasi, vol. 2, no. 2, Jun. 2012.
J. M. Carman, "Blended Learning Design: Five Key Ingredients," www.agilantlearning.edu., 2015.
W. J. Popham, Classroom Assessment. Boston: Allyn and Bacon, 1995.
Corner, "UWC Robert Bosch College Preliminary Assessment Policy," 1991.
K. R. dan Teknologi. Kementerian Pendidikan, "Unit Modul Asesmen," https://sekolah.penggerak.kemdikbud.go.id/, 2023.
Peraturan Menteri Pendidikan dan Kebudayaan, "Permendikbud Nomor 43 Tahun 2019".
Peraturan Menteri Pendidikan dan Kebudayaan, "PERMENDIKBUD No. 3 Tahun 2020 ttg STANDAR NASIONAL PERGURUAN TINGGI".
D. Jenderal Guru Dan Tenaga Kependidikan, "PANDUAN PEMBELAJARAN JARAK JAUH Bagi GURU selama Sekolah Tutup dan Pandemi Covid-19 dengan semangat Merdeka Belajar."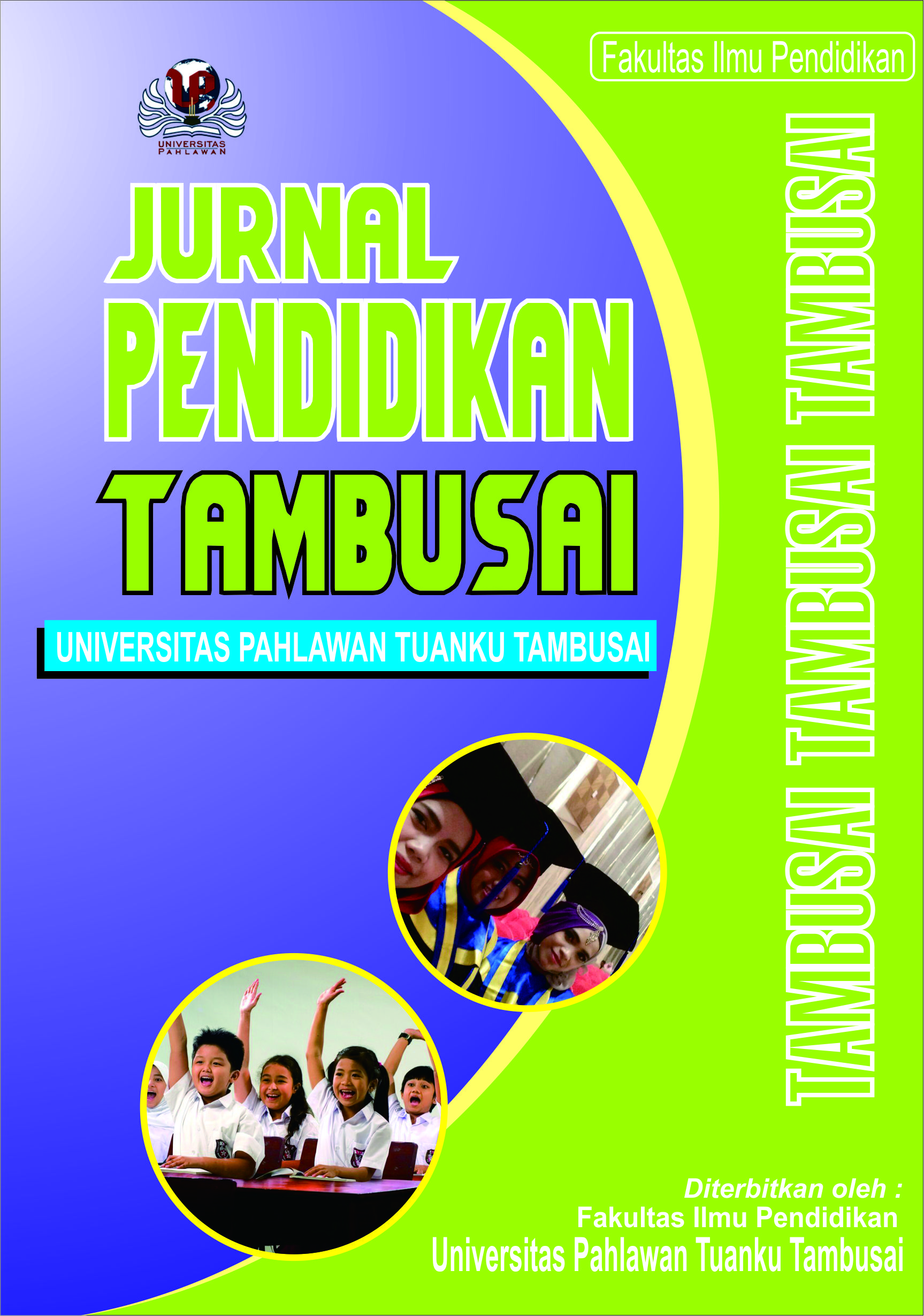 Downloads
How to Cite
Nafisah, S., & Budiarso, I. (2023). Asesmen Alternatif dalam Pembelajaran Bahasa pada Sistem Blended Learning. Jurnal Pendidikan Tambusai, 7(2), 12482–12491. https://doi.org/10.31004/jptam.v7i2.8377
Section
Articles of Research
License
Authors who publish with this journal agree to the following terms:
Authors retain copyright and grant the journal right of first publication with the work simultaneously licensed under a Creative Commons Attribution License that allows others to share the work with an acknowledgement of the work's authorship and initial publication in this journal.
Authors are able to enter into separate, additional contractual arrangements for the non-exclusive distribution of the journal's published version of the work (e.g., post it to an institutional repository or publish it in a book), with an acknowledgement of its initial publication in this journal.
Authors are permitted and encouraged to post their work online (e.g., in institutional repositories or on their website) prior to and during the submission process, as it can lead to productive exchanges, as well as earlier and greater citation of published work (See The Effect of Open Access).